Events

We are thrilled to announce that Blanche Macdonald will be hosting a masterclass with the Charlotte Tilbury Beauty Team on Monday, July 25th! This exclusive event will feature a Pro Artist Discount Sale, Recruitment Fair and a live Masterclass with Charlotte's National Artistry Development Manager for the United Kingdom and Blanche Macdonald Makeup graduate, Kelly Mitchell. A guest appearance will also be made by celebrity makeup artist and Charlotte Tilbury Lead Artist, Kate Synnott. The event will be held at Blanche Macdonald's Atelier Campus and will be open exclusively for Blanche Macdonald students, graduates and industry professionals.
Charlotte Tilbury herself is a leading Celebrity Makeup Artist in the industry with more than 20 years of top level experience working with the worlds most influential Fashion Designers, Photographers and Celebrities. She is the industry's go-to Makeup Artist for the world's biggest red carpet events including the Oscars, Grammys, Golden Globes, as well as Celebrity Weddings and Fashion Weeks, making up the famous faces of Penelope Cruz, Amal Clooney, Rihanna, Natalie Portman, Kim Kardashian, Cara Delevingne, Kate Moss, Jennifer Lopez and Jennifer Aniston to name just a few...
Having also worked behind some of the biggest beauty brands in the industry and with the world's most innovative skincare and makeup labs, Charlotte has embedded all of her years of experience into a her own makeup range that has revolutionized the cosmetic industry! Whether you're a Makeup Artist, mother, business woman, or late night hedonist, Charlotte's products are easy to choose, easy to use and easy to gift. Charlotte truly believes "if you give a woman the right makeup she can conquer the world!"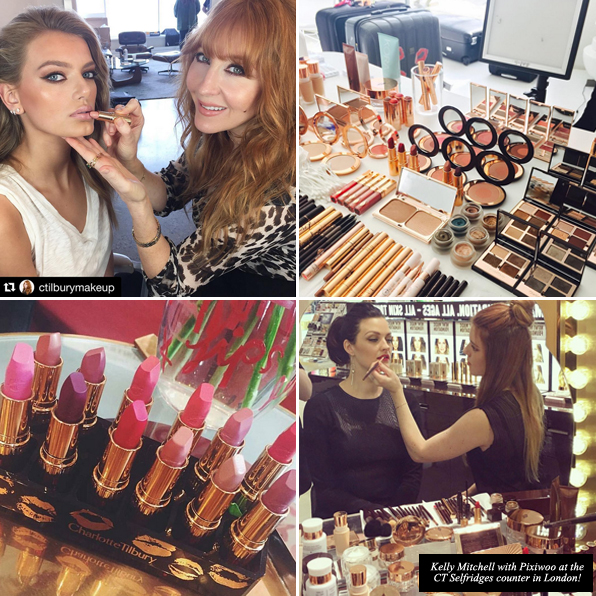 PRO SALE POP-UP SHOP
Following the live masterclass Blanche Macdonald students, grads and professionals can shop for products and receive the 30% Pro Artist Discount on the day of! This will be the first ever Pro Sale in North America. Charlotte Tilbury products will be ordered and purchased on the day of the event and later delivered to your preferred mailing address.
RECRUITMENT FAIR
The CT team have come to us in search for candidates to join TEAM TILBURY as it rapidly expands though out the US/Canada and globally! During the event there will be a chance for our grads to take part of the Meet & Greet interview and express their interest to join Team Tilbury. This is an incredible opportunity to become a part of the hottest brand in cosmetic industry. To take part in the interview, please come prepared with your resume and cover-letter and dress to impress!
THE BRAND
Charlotte Tilbury on Instagram @ctilburymakeup
Charlotte Tilbury's Official Website