Makeup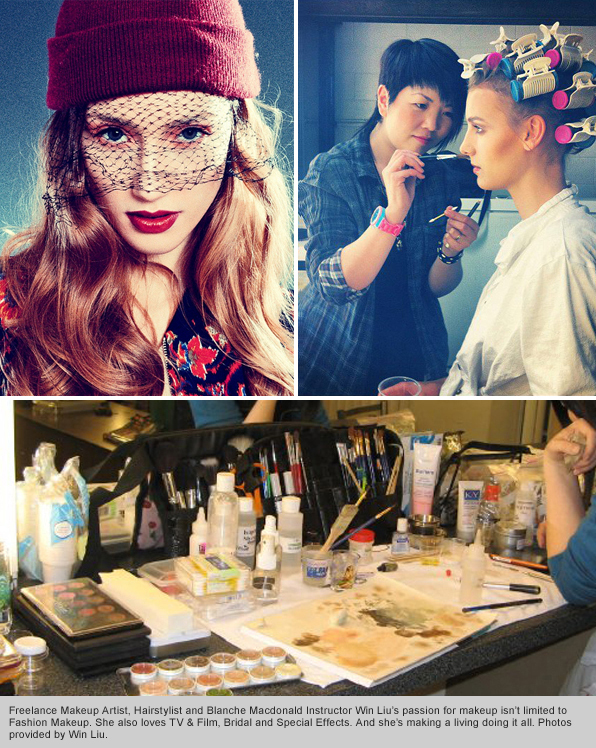 "I'm jealous of Makeup Artists who can narrow it down to Fashion or TV and movies," laughs Blanche Macdonald graduate-turned-instructor Win Liu. "I'm doing fashion shoots. I'm doing weddings. I'm a Senior Makeup Artist for Lancôme's Demo Team. I like working on them all! And I just became an IATSE permittee, which means I'm working on union shows now. Which is great for me. The catering is unbelievable!"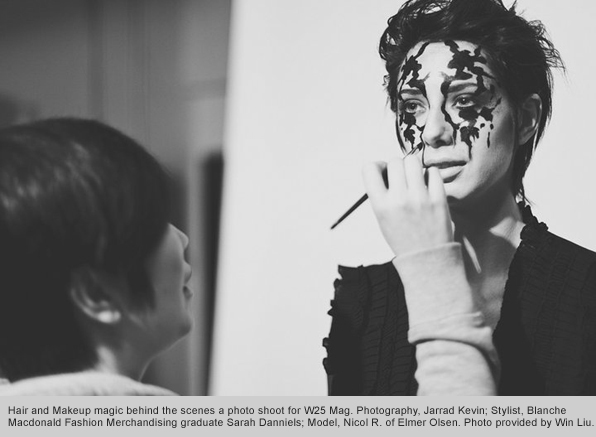 Every job has its perks for Win, whether it's the food, the challenge, the people or just seeing the end results. Whether she's doing a Beauty application or Special Makeup Effects, she throws herself into everything she does with the same effervescent enthusiasm that first brought her through the doors of Blanche Macdonald.
"I woke up one day and thought, I like using brushes and my hands, what else can I try? I'd studied drawing, painting and fashion in Toronto and Chicago, and I was working in fashion, making ready-to-wear collections and couture for private clients. I just didn't see fashion as a full-time career for me. So I walked into Blanche Macdonald's Downtown Campus and asked if I could talk to someone about the Makeup Program. Jaye Klippenstein showed me some portfolios and told me all about the course. I said, 'OK!"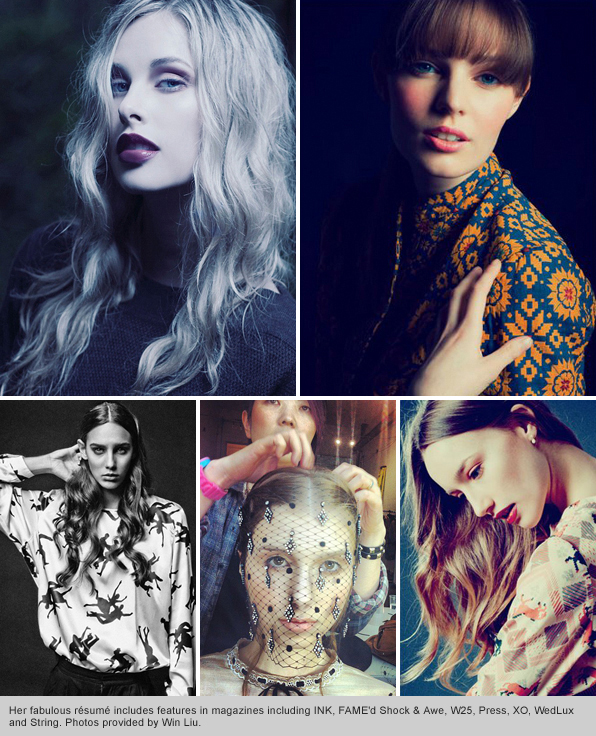 Win began her Blanche Macdonald education with a rich background in art but minimal makeup experience. Growing up as a punk rock kid in Vancouver she'd coloured her hair but rarely worn makeup beyond lipstick. Even so, she started her studies convinced that she'd focus on Fashion Makeup. That was the set-in-stone plan. Until she started Jen Powell-Folk's Special Makeup Effects class.
"I was sure that I wanted to do runway," smiles Win. "I wanted to be where the action is. Then Jen showed me a whole new world. She has these beautiful big eyes and blonde hair and she seems like a real girly girl. She came in on the first day of class and said, 'Ok guys, today I'm going to teach you to make a dead finger'. I was like, 'What!!!' We made a bloody latex finger and later that night I brought it to a pub to watch a Canucks playoff game. I left the finger on the table and freaked out the bartender. After that I was totally into prosthetics and makeup effects."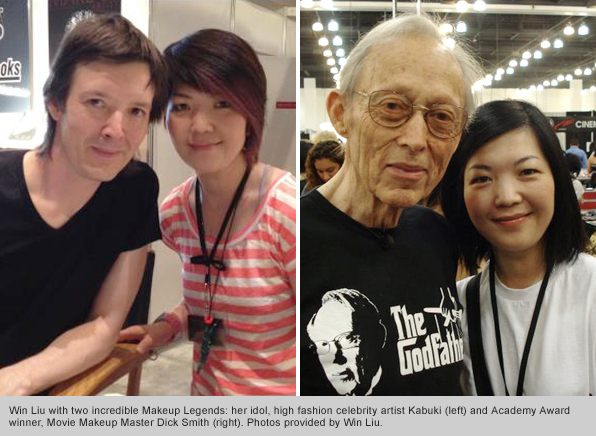 That instant passion took Win to two IMATS Character Prosthetics Finals, competing in Vancouver and taking Third Place in Los Angeles by turning her brother into a monstrous version of Henry VIII.
"Competing at the IMATS helped my confidence level as much as anything. Just being a finalist was such a big deal to me. People I didn't know started adding me as a friend on facebook, asking me questions and looking for advice. People wanted to find out more about what I do and what I'd done."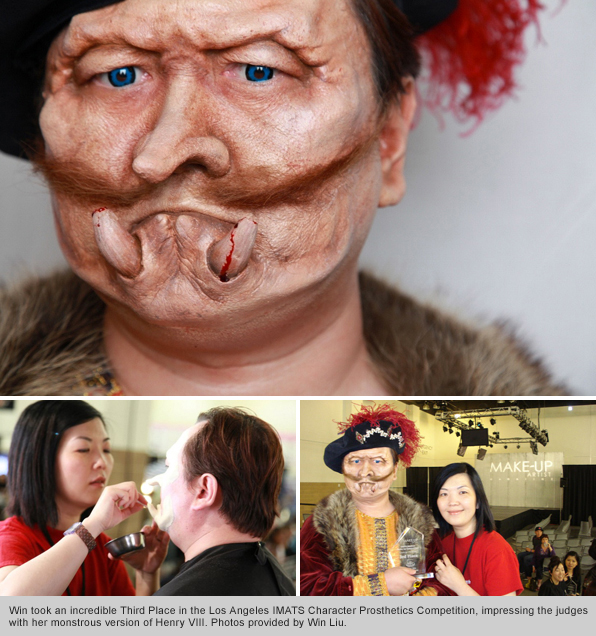 Win had natural talent, but she also embraced Blanche Macdonald's philosophy that it's never too soon to start acting like a professional. A few weeks after starting Makeup School that's exactly what she was.
"I volunteered my butt off. Everything and anything. I didn't have experience and I needed it. And every job is new opportunity. I was volunteering at a gala at Shoppers Drug Mart on Dunbar Street when I was still doing the Makeup Fundamentals module. I was so busy, doing makeup after makeup after makeup. Two weeks later I received a phone call. The voice on the other end said, 'You don't know me, but I saw your work at Shoppers and I like what you do. Would you like to join the Lancôme demo team?'"
Lancôme's faith in Win's potential was well placed. She's a Senior Artist for them now, travelling across Vancouver and Victoria for in-store demos and celebrity media events.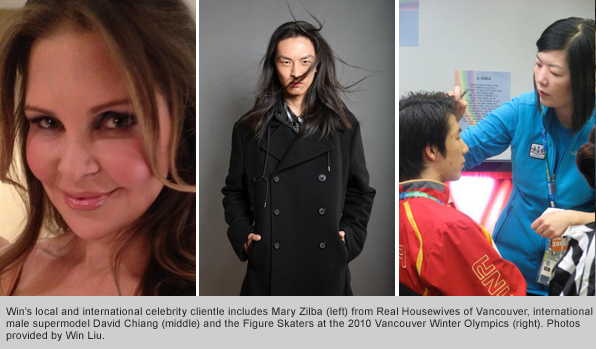 "Louis Van Amstel from Dancing With The Stars came to the River Rock Casino in Richmond to dance with some local celebrities. I did the makeup for Mashiah Vaughn and Mary Zilba from Real Housewives of Vancouver that night!"
Win's fast track into Lancôme's Beauty Team went hand-in-hand with her entry into the world of Special Makeup Effects. She'd barely completed the Effects module at Makeup School when she was bringing those skills to the world of high voltage rock and roll with Vancouver heavy metallers 3 Inches Of Blood.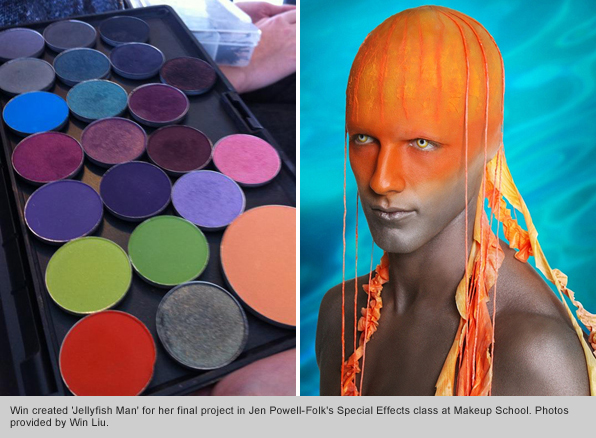 "Jen stopped me outside the classroom and told me that a music video needed makeup artists to do some bloody effects. We did the whole thing in one night. The time was really tight. It was so gross but so good. We shot it on a horse farm and there was horse crap literally everywhere. It was cold, damp and a long night, but it was so rewarding! I loved being on set then and I've loved it ever since. I was the key artist for the background performers for Marianas Trench's 'Haven't Had Enough' video, where I was lucky enough to work with a lot of Blanche Macdonald grads and students, and instructors Jon Hennessey and Jenna Kuchera. And I just keyed a movie called 'GOAL' with Colin Cunningham from Falling Skies, which will be broadcast during the World Cup in Brazil.
The third arrow to Win's bow is the world of Fashion. It's what made her excited about Makeup to begin with, and features in magazines like INK, Shock & Awe, W25, Press, XO, WedLux and String are a major part of her always-expanding résumé. Especially since she's become Vancouver Fashion Photographer (and Blanche Macdonald Fashion Design graduate and Instructor) Matthew Burditt's go-to Makeup Artist.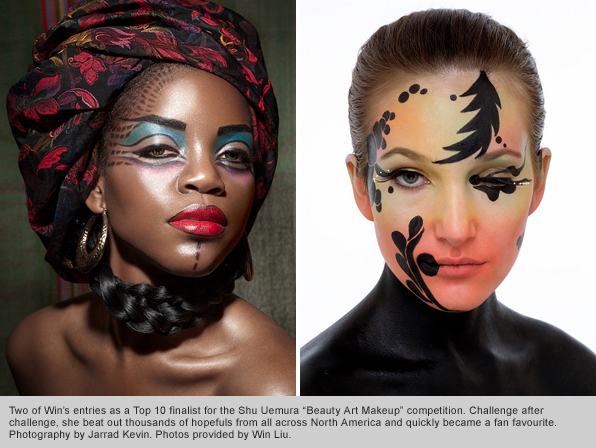 "Matthew was a photographer I always loved," explains Win. "We started working together and never stopped. Now he's a creative colleague, an inspiring mentor, and a supportive friend. We do a lot of editorial shoots for magazines together. If anyone is after test shots he'll call me.
"I've also worked very closely with Jarrad Kevin, who's a real under-the-radar photographer. When I entered the Shu Uemura Beauty Art Makeup competition he shot all the pictures. I didn't win, but I did make the Final Ten in the whole of North America. We've done some amazing beauty and creative shoots."
Special Makeup Effects, Fashion Editorial, Event Makeup and even teaching all require different skills. But the thing that links all of them is the artistic eye and unbridled enthusiasm Win brings to everything she touches. It's the Blanche Macdonald way. Which is why she's the perfect fit to teach the next generation of makeup students.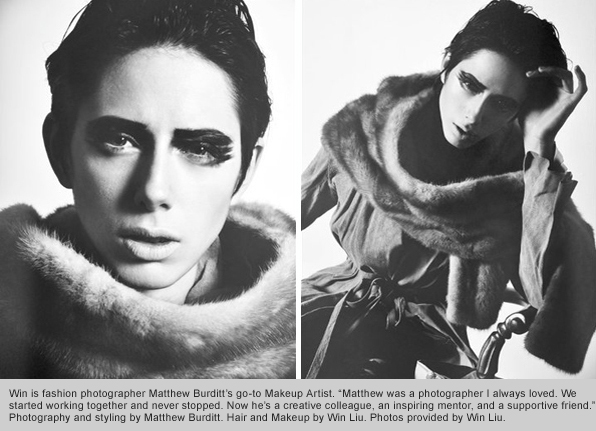 "Blanche Macdonald's Makeup Directors, the Career Directors and all my old instructors have always have been super-supportive. Especially after I graduated! They picked up on the fact that I wanted to do well and had the drive and passion. If you have that, this Makeup School will help you out 110%. The Career Directors were hooking me up with jobs non-stop.
"What I learned at Blanche Macdonald, and what I'm teaching students now, is how important it is to always be professional. You're working for the picture or the show, not for yourself or to showcase your skills. You have to know what everyone wants and how you can get to that goal collectively. You need a warm personality but you can't be too chatty. You can be professional and still have fun at the same time. My instructors taught me to be invisible but be ready to jump in when they need me. Right from the start they stressed the importance of being clean and organised. That advice really stuck with me. Now people are seeking me out through my reputation."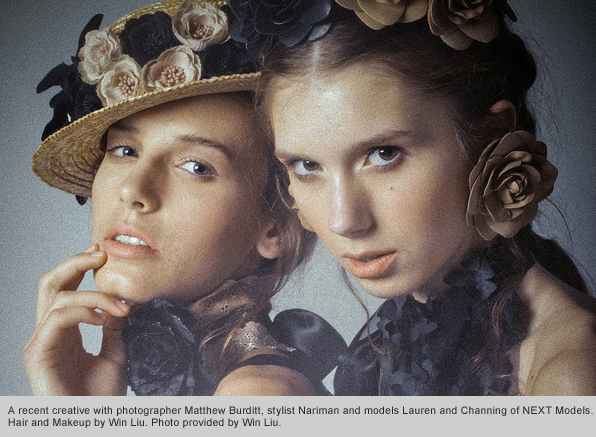 Teaching at Blanche Macdonald means Win is busier than ever. That's ok. She's paid her dues. Now she can choose her own future.
"I once worked 23 days straight. People kept coming to me and I couldn't say no. Lancôme was busy. I was working on set for the Shaw Talk Show, 'Studio 4'. I was doing photo shoots. I was doing weddings.
"Looking back," she laughs, "I won't be doing that again."