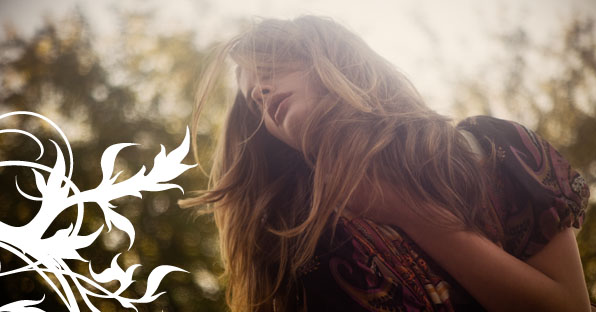 Professional Esthetics / Spa Therapist: INTRODUCTION
Once, training in Esthetics schools involved a focus on the conventional – solid, concrete theoretical curricula with an emphasis on repetitive practical cosmetic massage movements and a limited array of beauty services. Not any more. In the last decade, esthetician training and its related services have evolved, transitioned and morphed into every form, function and fashion imaginable.
Whether it's Spa Fusion, Eco Culture or Global Sampling, esthetics clients can ­cross the globe to an exotic multi-million dollar locale and indulge in the region's indigenous treatments. Or they can pare things down to its simplest elements with the casual comfort and intimacy of the neighbourhood day spa. Familiarity can breed content.
Planes, trains, boats and automobiles – spa mobility has become in demand as on-demand esthetics and beauty treatments service the need for instant access and immediate gratification. Catch mini-express services at airport departure gates, VIP lounges or on transatlantic flights.
From the Italian Alps to the Rocky Mountains, deluxe beauty indulgences can be found on the Orient Express or the Canadian Spa Train. On virtually every cruise line, mini to maxi, full blown beauty regimes have become de rigeur. It's just a phone call away. Dialing for digits, ring up a local mobile spa or do what the New Yorkers do, hail that cab and flag down a bright yellow Nail Taxi.
Moving on to to a whole new lexicon, the "High Spa IQ" consumer assimilates esthetics and beauty terminology with science. With a new generation of skincare products that advocate DNA repair, improving the skin's appearance from the outside in, to non-invasive breakthrough technology using various levels of light energy, the language of beauty has changed. Whether it's our everyday vernacular, Webster's Dictionary or Wikipedia, terminology such as micro-dermabrasion, photo rejuvenation, non-ablative resurfacing, or treatments of retox, detox to Botox, it's all become so common place.
Interpretation, translation, and comprehension – what does this all mean? It means that as a professional esthetician, you have choice: endless, infinite choice. It means that as you make this commitment to yourself, you become the heroine or hero of this journey and the author of your own story. It all begins with you and it all ends with us – with all of us who will support you along the way.
This is the Blanche Macdonald Centre. We're not your traditional Beauty School.
A NEW GENERATION OF ESTHETICS PROFESSIONALS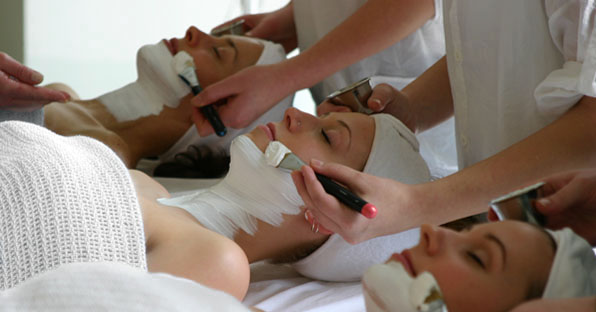 An approach that reaches far beyond the standard textbooks, chemical compounds, and basic massage movements, an approach that encompasses a study of a person's mind, body, spirit and lifestyle. This shifting of paradigms has allowed the Esthetics industry to emerge from providing basic, traditional salon services to full-fledged growth. This new paradigm has progressive salons and spas embracing diversity and change.

In addition to the necessary theoretical and technical knowledge the Esthetician acquires during training, you must also develop a facility with the more personal and interactive side of the profession. It is the Esthetician's goal to deliver not only a correct treatment, but also a total experience that leaves the client feeling pampered, healthy, glowing, relaxed and renewed.

A motivating need to service, to help people, the ability to create effective communication and positive emotional connections, and the expertise to create effective therapies and treatments are all essential.

The realization for the Esthetics professional is that the creation of "beauty" is more than skin deep. Estheticians must attend not only to the surface but also to the internal, to one's overall sense of wellness and well being.

This degree of care and consideration extends beyond the person and the personal, to the care and keeping of the environment. From the "greening" of your spa, the selection of organic products and biodegradable packaging to creating a culture of sustainability, this is the practice of responsible beauty. It is the Estheticians' responsibility to contribute to these environments utilizing their extensive training in an innately nurturing and professional manner.

The Professional Esthetics / Spa Therapist program at the Blanche Macdonald Centre is designed to enhance your ability to reach people with confidence, warmth, and respect. Moreover, the Esthetics program will assist you in developing your individual road map to success – to assist you in crafting your vision, to gain greater clarity and commitment to your personal and professional goals and to move you into a leadership role.

Choosing a career in Esthetics?

Karmic chameleon.

Locked down with aptitude tests and career prototypes? Time to toss out these well-worn personality profiles and any boundary-based thinking. The beauty of the beauty professional is the ability to morph, shape, sculpt and transform into anything you want to be. Your professional Esthetics career can look and appear in many colours, shapes and sizes. Whether you want to colour inside the lines or out. It's all a beautiful technicolour kaleidoscope.
Program Overview
Course Descriptions
Graduate Highlights
Apply Now
Request More Information
Program Tuition