Current Features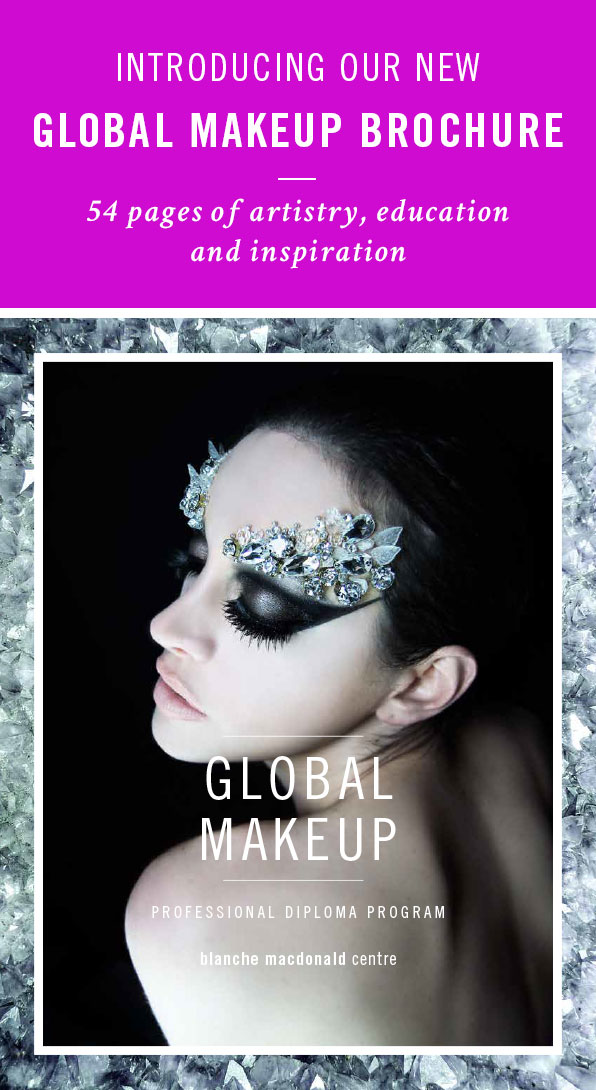 We're so excited to introduce you to the pillars of our Global Makeup Artistry program, the creative forces that drive it and the graduates who are continuing to gain world-wide recognition for their unmatched Makeup skills. Our commitment to the global artistry community has only strengthened our dedication and reputation for excellence. Throughout the years, we have been fortunate to have forged incredible relationships with some of the top artists in their field who contribute to the successes of our programs and our graduates even now.
We are so humbled to be recognized as the "Harvard of Makeup" by someone of Eve Pearl's stature. As a five-time Emmy Award winning Makeup Artist and one of the leading authorities on beauty, Eve Pearl is also a highly successful entrepreneur behind the international cosmetics brand Eve Pearl with over two decades of experience in TV, film, print and theatre.
With a myriad of remarkable Daytime Emmy nominations and wins, along with multiple Leo Award and Canadian Screen Award nominations in this past year alone, we are so proud of the local, national and international artists that have come through our halls! Of course, it helps that our Global Makeup program was written by Hollywood Makeup royalty, our own Makeup Director Todd McIntosh who also happens to hold two Emmy Award wins and 13 nominations under his name.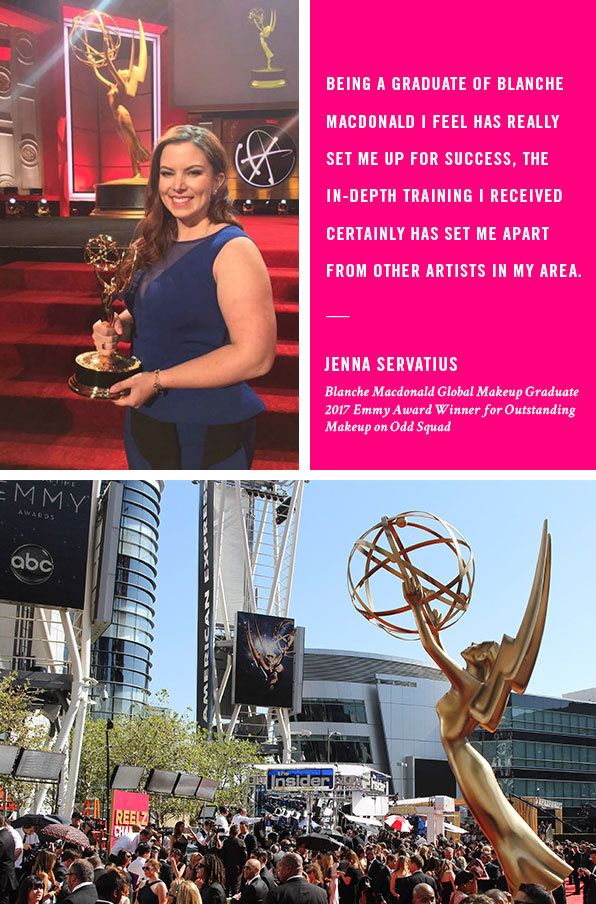 We are so happy to announce that a mere ten days ago Blanche Macdonald Global Makeup graduate Jenna Servatius joined the ranks of award-winning artists and took home the 2017 Daytime Emmy Award for Outstanding Makeup on PBS' Odd Squad.
"With a show like Odd Squad where Kid Agents could run into any number of strange people, there is no shortage of new characters and villains to create. A challenge when working on a show with this target age range (5-8 years) is creating characters who are both fantastical and villainous without being frightening. This was achieved by pulling inspiration from various eras, historical figures, Japanese animation, familiar childhood silhouettes and lots of research. In some cases it meant the use of faux fur, resin moulds, and prosthetics, in others, beards, brow blocks and even bread.
"Being a graduate of Blanche Macdonald I feel has really set me up for success. The in depth training I received certainly has set me apart from other artists in my area. Hiring many assistants over the past few years I have seen at first hand the vast difference in the confidence, skill level and overall knowledge of an artist who has graduated from Blanche compared to other schools graduates."
Flip through the stories and successes from Blanche Macdonald Global Makeup graduates from all over the world going from experiencing the majesty of Europe through the eye of Kelseyanna Fitzpatrick, master of atypical beauty and the youngest member of Kat Von D's Beauty Collective; to the phantasmagoria of Instagram star Mimi Choi's mind-bending makeup; to the couture creations that have helped Lyle Reimer reach global audiences with his celebrity collaborations; or to Makeup graduate-turned-instructor Jon Hennessey's cultivation of Vancouver's top creative beauty agency, NOBASURA.