Current Features
They're the pruners of our strands, the keepers of our secrets and the masterminds behind those picture-perfect balayages. These Blanche Macdonald Pro Hair graduates are just getting their feet wet in the whirlwind world of Hair, but already, they're making waves in their new careers. Spanning the scene from stylists and barbers to Pro-Educators and entrepreneurs, our grads run their very own hair salons, hold the hottest seats in top salons, and work behind the scenes to create stunning editorials. Armed with the knowledge of our internationally recognized training, and a pair or two of super-sharp shears, these remarkable individuals have heard the entrepreneurial call of the Hair world and they have answered back. With Contessa Awards and other prestigious national and international competitions under their collective belts, our grads are climbing the ranks of local and international scenes one snip at a time. It can be hairy, but they're ready for anything!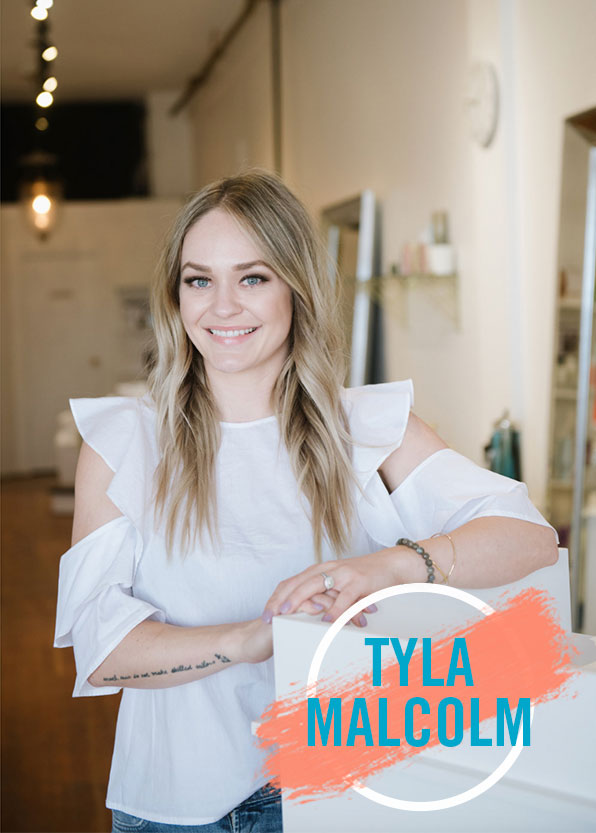 After graduating from Blanche Macdonald's Pro Hair Program, Tyla's stunning strand skills landed her behind a chair at Volume Studio, one of Vancouver's busiest and hottest salons. From there she laid out glowing balayages, killer cuts and everything in between for Vancouver's hair trendsetters. Setting her sights on fulfilling her long-time dream of owning her own salon, Tyla relocated to Prince Rupert and opened Parlour Hair Boutique. Tyla's dazzling reputation preceded her, and the salon has been fully booked since Day One. Although Parlour Hair Boutique has only been open a handful of months, it's already a celebrated addition to the entrepreneurial scene of Prince Rupert, with a loyal following of clients waiting to receive Tyla's magic touch. Graceful, poised and always professional, we're celebrating Tyla and her new Owner / Head Stylist status!

Blanche Macdonald Centre: Finish this sentence! "When I wake up in the morning, the first thing I do is _________."
Tyla Malcolm: The first thing in the morning I do, after having a quick snuggle with my dog of course, is without a doubt head for coffee! My day doesn't start until I've had my first cup. In fact, most people know not to talk to me in the morning until I've had a few sips haha!
BMC: What do you remember most about your first day in your own salon?
TM: My first day in my salon I remember being super surreal. I couldn't really get over that I was in my own space, being my own boss, and was fully booked with clients!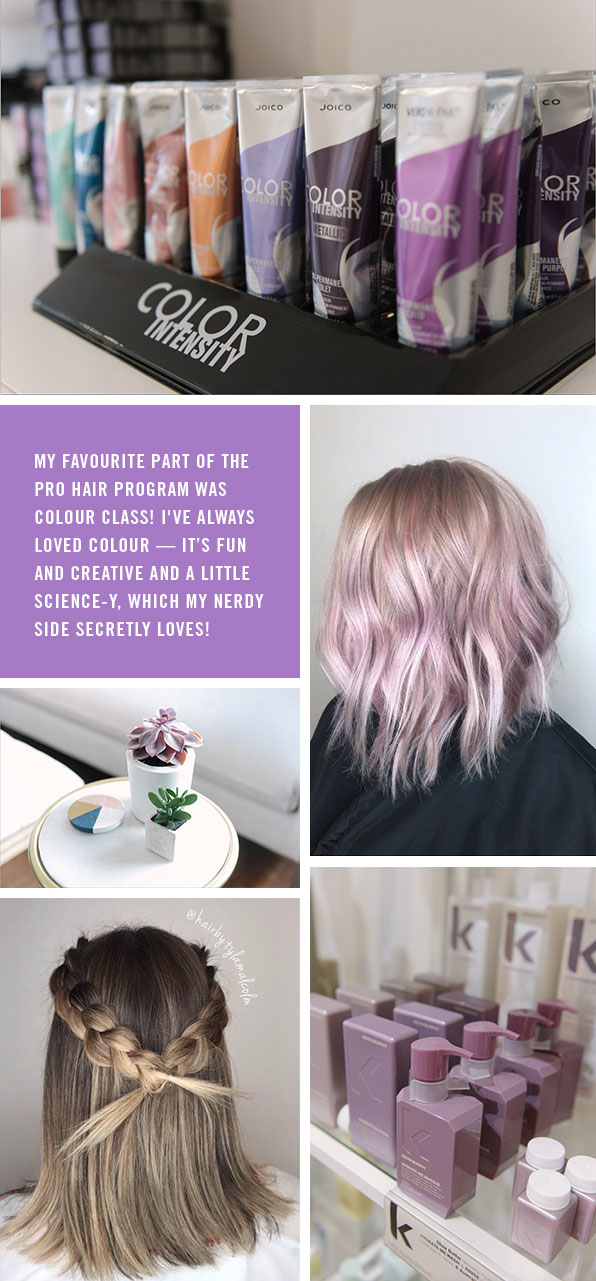 BMC: If you could do anyone's hair in the world, who would it be and what would you do?
TM: The first person that comes to mind is Kate Middleton! I just love her! She is so classy and elegant plus she has virgin hair which is like the holy grail for us stylists! I would probably do a soft tonal balayage to give her a little dimension.
BMC: What was your favourite part of our Hair program?
TM: My favourite part of the Pro Hair program was colour class! I've always loved colour - it's fun and creative and a little science-y, which my nerdy side secretly loves! I love formulating and I also really enjoyed the photoshoots.
BMC: Tell us about the best and hardest parts of owning your own salon.
TM: The best part of owning my own salon is the freedom and flexibility it allows me. I also love the space I've created - it really reflects my style. Sometimes I just stay and hang out after my last client leaves just to enjoy it! The hardest part right now is finding time to do everything myself while maintaining a life outside of work. I'm never not working - there are always emails, texts, and other tasks to work on outside of work hours. When you start your own small business, you become a one woman show. So the hardest part for me is learning to let go and give up responsibilities such as bookkeeping, cleaning, etc and focus on my clients, growing the business and myself. I recently just brought on another stylist and am looking for an assistant/front of house person to take a little pressure off. Baby steps!
BMC: Name your top two go-to products and why you love them.
TM: There are so many products that I love from Kevin Murphy but if I had to only choose two I would definitely not be able to live without Blonde Angel Wash & Rinse. They are great for maintaining a beautiful blonde and still battle the brass! Im also obsessed with their newest product Bedroom Hair. Who doesn't want that sexy tousled look that is so on point right now? It can also double as a dry shampoo which makes it so versatile!

BMC: If you could only eat one kind of food for the rest of your life, what would it be?
TM: Most likely Sushi! And no my commercial fisherman husband did not make me say that lol! We are so lucky here on the BC coast to have such amazing fresh seafood and I definitely eat my fair share! Can you tell yet that I'm a foodie?! Haha
BMC: You step outside and find a lottery ticket that ends up winning $10 million. What would you do?
TM: My husband and I never have enough time together as we are both so busy with our businesses – he is away fishing about 7 months a year – so I would snag him off his boat and go travel for a year just the two of us! First stop would be Italy for sure! I've been dying to go there for years! I would love to go hide in the hills in some quaint little Tuscan village, find someone's Nonna to cook melt-in-your-mouth pasta with the freshest Italian ingredients and sip on amazing local wines! I would probably follow with an extended trip through Europe, specifically Portugal, Spain, Croatia, Greece and Turkey to name a few. Eating and sipping my way through them all, of course!