Events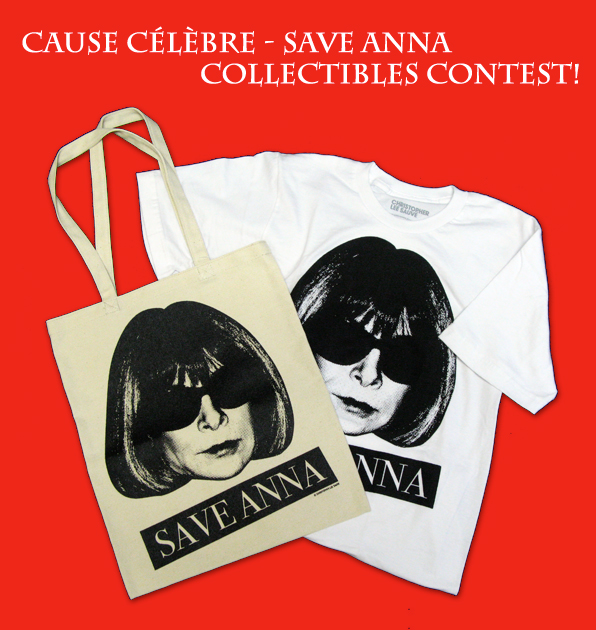 Sold out everywhere! Here is your chance to win yet another exclusive giveaway from the Blanche Macdonald Centre. Direct from the uber-chic Harvey Nichols retail emporium in the UK, win THE coveted fashion items of the season - a Save Anna T-Shirt (sized Small) and Bag with a retail value approximately $200.00 Canadian. Enter to win and add these collectibles to your designer closet!
The embattled Vogue editor, the ever fabulous Anna Wintour, has come under fire for falling ad revenues at her flagship publication. Traitorous murmurs are circulating that her reign (gasp) has become stale! Fashion stalwarts including T-Shirt designer Chris Sauve and fashion doyenne Diane von Furstenberg have created these exclusive Save Anna collectibles to show their unflagging support.
Sign up as a fan on our Blanche Macdonald page on Facebook® and complete our online contest entry form where you will be eligible to win a Save Anna T-Shirt and Bag!
You must enter on or before January 8, 2010 at 6:00pm, Pacific Standard Time. The winner will be contacted by telephone and must answer a simple mathematical question. Please read the Contest Rules and Regulations for more details.
Over the coming months we will be posting DIY Fashion and Makeup tips, at-home Esthetics treatments, videos, contests and more!