Events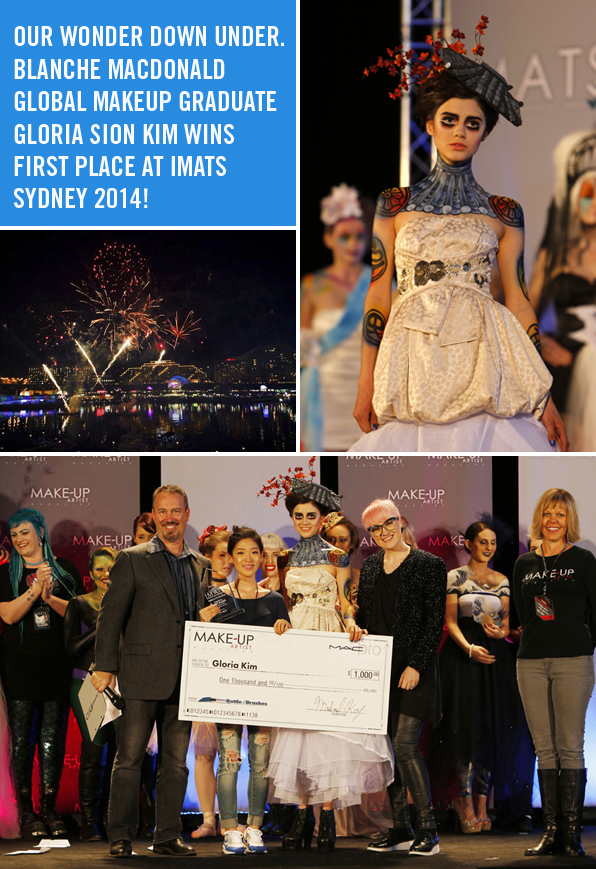 Gloria Sion Kim remembers discovering that she was going to embark on a Makeup adventure that would change her life. So does her family.
"I always check my email before I go to bed," recalls Gloria. "It was 2am, and my grandmother was asleep next to me. I saw a message from Heather Wisner from IMATS saying 'Congratulations: You've been selected to be a finalist at the Sydney IMATS'. I screamed, and of course my parents came rushing in. 'What happened!'"
The drama had just begun. One month later Gloria was on stage in Sydney, accepting the First Place Trophy having won the IMATS Beauty/Fantasy competition for her dazzling interpretation of a Ki-Wa, a traditional Korean House, giving a sense of time and place to the theme of Art Through the Ages.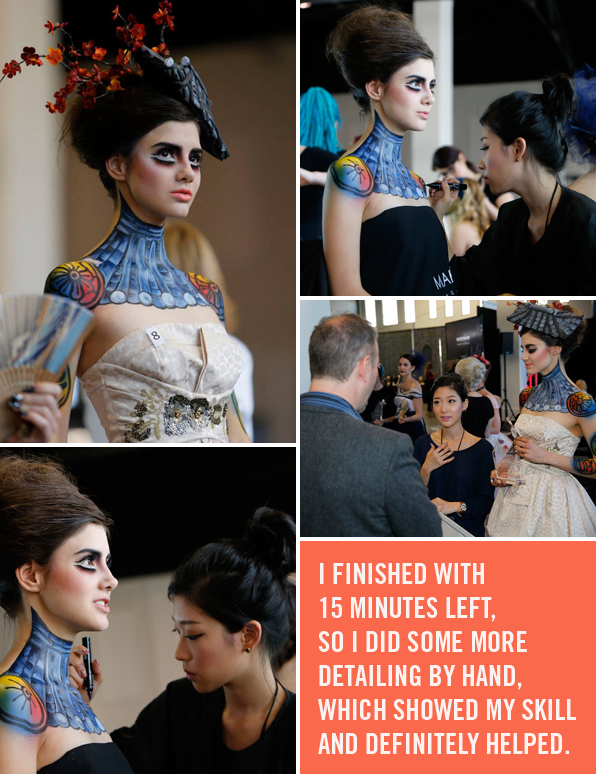 "It's art, but it's also a Beauty/Fantasy competition so it has to be beautiful. I had two hours to complete the makeup and I finished with 15 minutes left, so I did some more detailing by hand, which showed my skill and definitely helped. Everyone was telling me that I was going to win, but I still wasn't expecting it. When Michael Key announced that I had won I started crying and had to sit down! I couldn't believe it. There were a lot of cameras flashing and I was so happy."
Looking back, there seems to be a sense of inevitability about Gloria's triumph. Having arrived in Canada when she was 15, the Korean-born artist was already an accomplished painter when she began thinking about taking her art to a different kind of canvas.
"A friend of mine had been to Blanche Macdonald and told me that they could help me find a good job as an artist. I thought it looked really interesting.
"At Makeup School my classmates supported each other like we were family. All the instructors were amazingly friendly to students, even though they were really strict with things like our timekeeping. Halfway through the year I thought I would go into either Fashion or TV and Film. But as soon as I took airbrush classes with Daemon Cadman I knew that it was what I wanted to do. Bodypainting is my art!"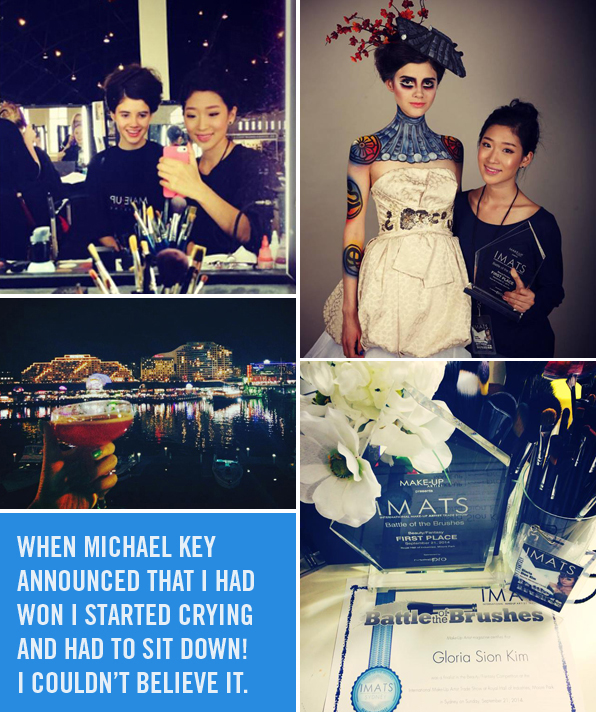 It was Fashion Makeup Instructor Jon Hennessey who first noticed that Gloria's work had a unique artistic touch. He suggested that she should investigate entering the IMATS. Her Makeup career, aided by the Blanche Macdonald Careers Department, was already booming; bridal, graduation and prom jobs keeping her so busy that she couldn't apply for the North American IMATS. But she managed to get her portfolio in for the Sydney competition, which led to the email, flight and two hours that changed her life.
"Soon after I came back from Sydney I went to meet a popular wedding photography company and they asked me if I was the same girl who had just won the IMATS. They knew my name and my winning Makeup. As soon as I came back to Canada I started getting higher paying jobs! They know I'll do great work.
"I'm growing my portfolio with photographers all the time, but I'm also doing bridal work, and TV and Film, a lot of aging makeup, with film students at UBC. And it's Halloween season now, so I've been extra busy!"