Fashion
Fashion Merchandising Graduate
Production Coordinator, Mountain Equipment Co-op, Vancouver BC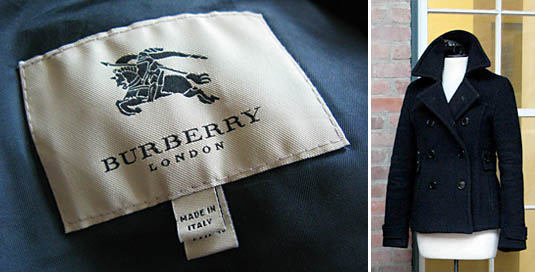 BMC: What have you been doing since graduating from the Blanche Macdonald Centre's Fashion School?

IY: Most recently, I moved back from London where I have spent just over a year and worked as one of the Outlet Division Production Coordinators and Product Developers for Burberry.

Prior to going to London, I worked in Apparel Wholesaling. At Uppercut a.p., a menswear line, I was the Wholesale Operations Coordinator and before that, I worked at Arabesque Designs, which creates women's silk lingerie, as a wholesale administrative assistant.

And now, I am working in this exciting position as the Production Coordinator at Mountain Equipment Co-op in Vancouver. And it has been very busy and fun at the same time.


BMC: You received a BA at UBC prior to attending Blanche Macdonald. Why did you choose to take the Fashion Merchandising Diploma program?

IY: I earned my BA at UBC in Asian Studies, focusing on Southeast Asian history and languages. After graduation, I moved to Beijing for 6 months to study the language and to immerse myself in the culture. Originally, my goal was to pursue a Business degree after my return to Vancouver and to move into a career working for a company that specialized in the Pacific Rim. However, while in Beijing, being exposed to the art and culture, I began to think that perhaps a pure Business degree would not take advantage of my creative side.

I researched my options and came across the Fashion Merchandising Diploma Program at Blanche Macdonald. I thought that it would give me the opportunity to take courses in Business, such as Marketing and Advertising, but within a creative environment.

I also realized that should I choose to pursue a Business degree after the courses at Blanche, I would have the basics under my belt and a clearer focus as to which area I would be interested.


BMC: Tell me about your amazing experience working at Burberry in London. How did it happen?

IY: I registered with a fashion recruitment agency, which placed me at Burberry for a 2-week temporary position working in the main London showroom.
This involved receiving showroom samples, receiving the goods, preparing them for the showroom floor and cataloguing them to parlay the same merchandising planograms to the other showrooms. I also had the opportunity to travel to the Milan, Athens and Dusseldorf showrooms to perform similar duties and do basic editing of the lines along company strategies.

During this time, I was taken under the wing of the Director of Womenswear, Merchandising who allowed me the opportunity to do various tasks within this area before moving into the role of Womenswear Outlet Division Production Coordinator and Product Developer. I also took on the role of Excess Raw Materials Coordinator.


BMC: What were some of the challenges working at Burberry?

IY: One of the challenges of working at a company such as Burberry is that you are working within a large corporation with a long history in a creative industry. As much as we have the freedom to create beautiful new things, we still need to incorporate the company's history and tradition and also follow their guidelines for such things as branding.


BMC: What is the story behind the "Irene" jacket?

IY: On the whole, the majority of the styles produced for the Factory Outlets are pulled from the archives of the mainline production. In these instances where no changes are made, we are able to use the original name of the style as the basis for the creation of the outlet style name. There are some cases where we alter existing garments or create an entirely new garment for which a name would not exist in the database. For one of the seasons, we developed a pea coat without a name and I took the opportunity to leave my mark on the company and that is how the "Irene" came to be.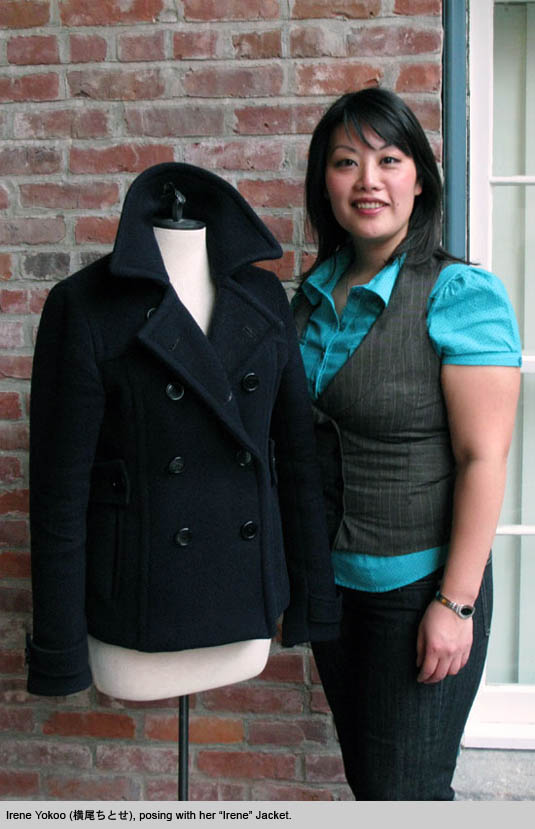 BMC: How would you describe the influence or impact that Blanche Macdonald had on your life or career?

IY: Blanche Macdonald allowed me to see that even within a creative industry such as fashion that there are many different roles and career paths to follow, not just as a designer or a buyer.


BMC: Was Blanche Macdonald what you expected? Did Blanche Macdonald meet your expectations?

IY: Blanche Macdonald met my expectations in that it provided me with the basics needed to start in the fashion industry. The school is always evolving and growing to incorporate new and relevant industry education.

BMC: What would you tell future students about Blanche Macdonald?

IY: Take advantage of everything that is taught to you. You never know when it'll come in handy. Also, keep in touch with the people you will meet through Blanche, whether they are classmates, instructors or guest speakers. They could be key to your future in the industry.