Fashion
Fashion Merchandising Graduate
Owner of Oliver & Lilly's Clothing and Accessories Inc. - Vancouver, Canada
After establishing a successful career as a Visual Merchandise Manager in Western Canada with such retailing giants as The Forzani Group and Jacob, Blanche Macdonald Fashion Merchandising Graduate Leighann Boquist has taken her creative talents and experience to the realm of entrepreneurship! Read about how this savvy young business owner opened her trendy and casually classic boutique in the historic retail district of South Granville. You will be inspired by her story!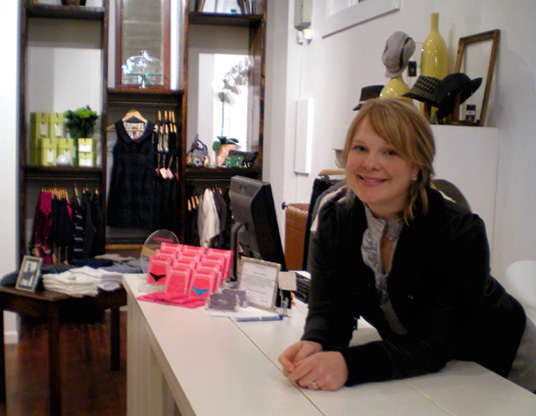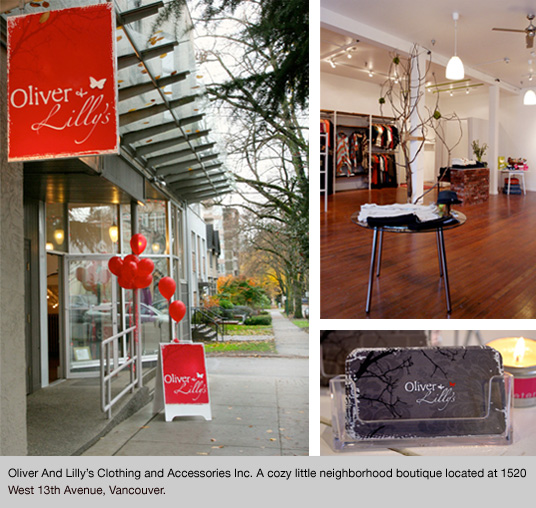 BMC: How did Oliver & Lilly's get started? What were some of the challenges?
LB: Oliver & Lilly's opened its doors on August 8th, 2008. However, the business planning actually started in the winter of 2007. I wasn't too sure when I would be able to open shop, I just knew it was going to be within the next year. So, when the ideal location became available in March of 2008, I jumped right in. The location was a quaint little spot, not on the main street of South Granville, but just around the corner. A cozy little tucked-away spot was exactly what Oliver & Lilly's was planned for, and my quaint little neighborhood boutique was born.

There are so many challenges when starting up a small retail business. The biggest challenge for me is coming to terms with the financial aspects of being a start up business. I understand the logistics and mathematics, but thinking about the financial risk can keep me up at night.

BMC: What is your favourite part of running your own business?
LB: There are many favourite parts to my day. What I love most is looking around and knowing that I created it all from scratch. Seeing the customers respond to my vision really tells me that I am on the right track. Being able to walk to work, grab a coffee and some fresh flowers for the shop is just the icing on the cake.

BMC: What was working in Calgary like?
LB: Working in Calgary was a great starting point for my Visual Merchandising Career and me. I graduated in 2002 and moved into a newly created Visual Position with a large national retailer. That position opened many new doors of opportunity for me and was a fabulous launching point. Calgary was home before attending BMC. My friends and family were there so with that support it was a wonderful place to start a new career.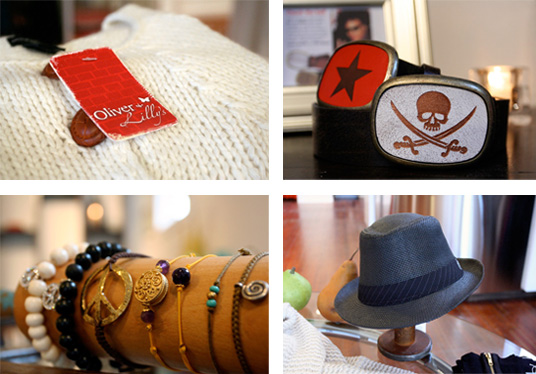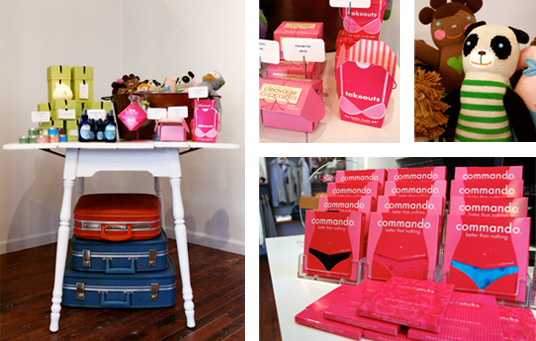 BMC: What made you to decide to move from Calgary to Vancouver to study at Blanche Macdonald?
LB: I heard of Blanche Macdonald through some friends in Calgary. My mom and I decided to fly out and inquire further. We met with Jill for a consultation and the rest is history.

It was a tough move leaving my friends and family behind, but was a pivotal point in my life where everything just started to fall into place.

BMC: What was your experience at Blanche Macdonald Centre? Was it what you expected?
LB: My experience at BMC was invaluable. Having a Fashion Merchandising education from Blanche Macdonald opened up work experiences that I would never have received otherwise. It was one of the best education decisions I made.
BMC is an inspiring place to be. The directors are so knowledgeable and create an environment for you to absorb all the relative information that you really need to pursue the suitable fashion career for you. Upon entering BMC, I had no expectations and I came out with many possibilities.