Fashion
Outerwear to Streetwear
Okay, wow, we are impressed. A search on Google of "Roberta Rodger snowboard" brought up page after page of articles and accolades, photos and awards. Sheesh, what does "slays rails" and "halfpipes" mean? Uhmm, memo to us, must ask Roberta.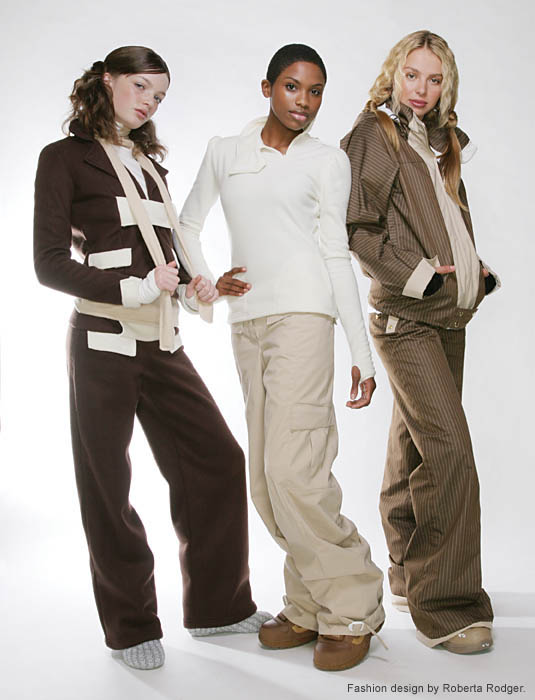 Roberta Rodger is a world class, world champion professional snowboarder who in her nine years as a professional boarder won the World QP Championship in 200l, was part of Sessions pro-team, part of the Canadian National Halfpipe Team and was a co-owner of an all-female snowboard company, Chorus, who built snowboards for women by women in a male dominated sport. The list of accomplishments is endless for Roberta Rodger who has travelled the world competing and shooting for various snowboard magazines.

Who better than to design outerwear and streetwear for the Women's Spring collection for NOMIS which will be shown at the ASR this Fall. Or currently put her knowledge and skill into designing the California-based Foursquare's Outerwear Collection for 2009. Rodger's love of snowboarding, combined with her passion for sewing and fashion, makes her the absolutely right person on all counts. She knows the technical components needed and hip style wanted on the slopes.

"I like to design outerwear and streetwear that is more sophisticated with a focus on innovative design, custom-fit material, exceptional quality, clean lines but well balanced with technical features like protection and functionality", says Rodger.

Her collection for the 2005 Blanche Macdonald Graduation fashion show drew rave reviews from the audience as well as "gotta have that reviews" from media.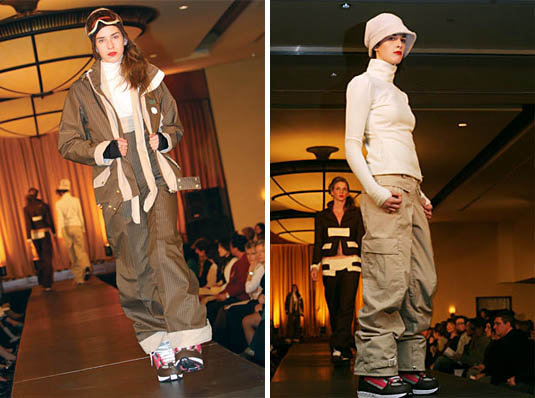 During her studies in the Fashion Design program at Blanche Macdonald, Roger worked at Infamous Management and continues to work with them.

"I definitely would recommend the Design course at Blanche Macdonald. I gained a lot of knowledge and experience taking the course and it was a really good time!, says Rodger.

I continued to feel supported by the school even after graduating. When I got the NOMIS job, I contacted Lisa Gellert right away for advice and I came in and met with her to discuss the line and get her opinion of what I was working on. As well, when it came time to figuring out how much to get paid, Career Coordinator, Joy McLean, sat down with me and went over the different costs and how to bill for my work.", says Rodger.

"I was influenced and inspired by so many of the teachers at Blanche Macdonald, you get so much one-on-one personal help. Lisa was definitely a big influence. I didn't have a big background in Art and I learned so much from her. She's so talented and I totally relate to her teaching style", enthuses Rodger.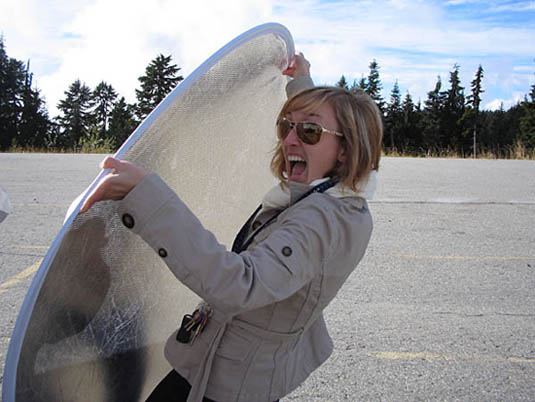 Rodger has always stayed true to her modus operandi in both the sports arena and now the fashion industry.

"Just stay focused, work hard, and always be nice!"