Fashion
Fashion Design Graduate
Marketing Manager (市場銷售部經理) at Doriano International Ltd. – Hong Kong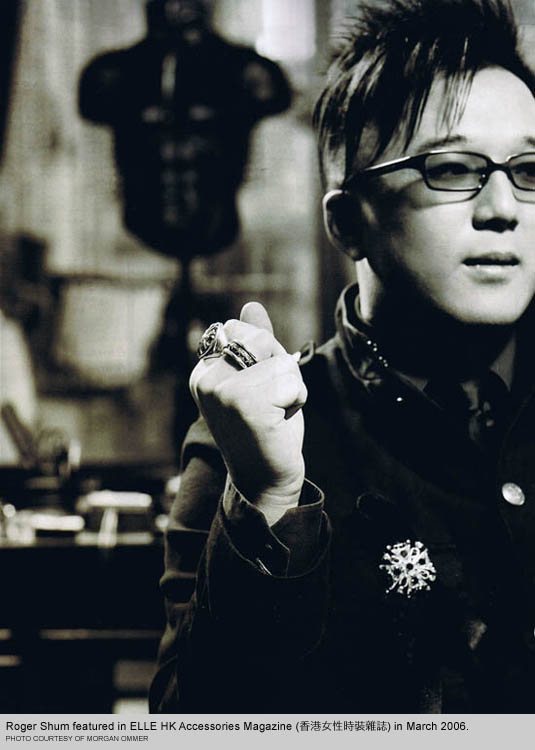 BMC: What are some of the projects you have been working on since graduating from Fashion Design School at the Blanche Macdonald Centre? Who are some of the people you have worked with?

RS: Since graduating from Blanche Macdonald, I returned to Hong Kong and found a job in a company called Doriano International Ltd. I started helping them out during Hong Kong Fashion Week as an Assistant in 2001. It was great as a fresh grad, I got to meet all kinds of designers such as Walter Ma, Lu Lu Cheung and William Tang.

Later on, Dorian hired me. The company at that time consisted of three lines: Doriano – the office ladies' day wear; DSC, the young casual line and Dorian Ho Collection, The prestigious eveningwear designer label line. In 2002 the company sold the Doriano and DSC line to focus on the high-end Dorian Ho Collection in which we focused more globally. We started doing shows in Sydney, New York and throughout Asia: Singapore, Malaysia, Japan, Shanghai, etc. As the company grew, I became the Assistant Designer, the P.A, the PR and Marketing person.

I first started out as an Assistant Designer in 2001. In 2003, I became a Marketing Executive. I worked with a variety of suppliers, designers, models, photographers, make up artists and magazine editors.

In 2005 I worked for a production house from Aug 2005 - March 2007. We did the Joyce Show, The Lane Crawford Show, and last but not least, and the most important one, we did the first Vivienne Westwood Show in Hong Kong in 2006. Ms Westwood was in attendance with her entourage. I met her. She was lovely.

In March 2007 I returned to Doriano International Ltd. as a Marketing Manager.

www.dorianho.net - Check it out, we recently updated for SS 2008.

BMC: Tell me about life at Doriano International. What are some of the design and production projects on which you have worked?

RS: Well, the fashion world is hectic. But I don't think it's always like you see in the movie "The Devil Wears Prada" - maybe for some people it is...our busiest time is before our shows and buyer appointments. We do one big show per season for each line. Dorian Ho is becoming more of a celebrity in the Hong Kong fashion world. In the Fall/Winter 07 Season, we did more then 6 different events including a Dorian Ho Wedding Show.

From 2001 - 2003 I was an Assistant Designer. I assisted the design team in sourcing, following samples and coordinated the presentation for buyers.

From 2003 onward, I focused more on the shows, catalogue images, the website, fashion shoots and publicity feature shoots. I became more of a stylist/marketing person.

And now, I still do everything... concept development, theme, image direction, show production, etc...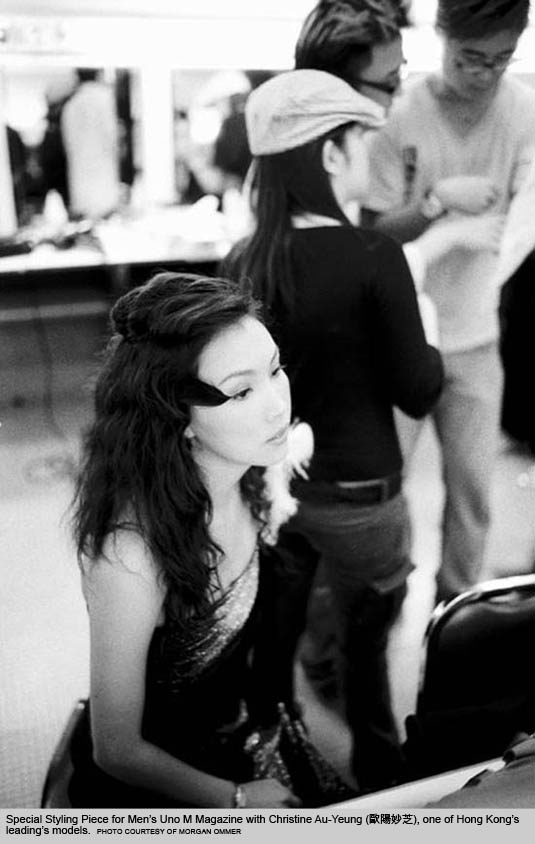 BMC: What are some important skills that a Fashion Designer should have?

RS: I would say... Talent and design skills, maybe 50%.
Creativity in Marketing and Business planning is another 50%.

At the end of the day, you are selling your collection. You are like a chef who would create delicious dishes for a customer with all kinds of ingredients. In the end, they must be able to eat it and that is the purpose. I tell this to people who are planning to or are already studying fashion.

BMC: How did the education and experience you acquired at BMC help you?

RS: I think overall, the course covered most areas of what is expected as an Assistant Designer very well.

The Fashion Show Production, Hair and Make up courses are excellent. Fashion History is also extremely helpful and Fashion Awareness I and II courses are essential.

I think I learned a lot more from BMC than some fashion design students I meet in Hong Kong. Their course is more manufacturing - and production-based compared to BMC.

BMC: What would you tell future students about your experience at Blanche Macdonald?

RS: As a student you should be as creative as you can be, be as experimental as you want. However, in the process you should also learn to transform your knowledge into a career path. Passion for fashion is important and should expand beyond "design" alone. "Fashion is an Industry"- I first heard this from my teachers at BMC.

This is what I realized later on... Being a fashion designer is like the chef of a restaurant: you can create all kinds of dishes using different ingredients, tools and techniques - steam, fried, baked. At the end the customer has to eat and enjoy your dish and be willing to pay for it. It has to taste good.


BMC: How would you describe the way Blanche Macdonald has impacted your journey in the Fashion Design Industry?

RS: BMC provided a very in depth range of information, which covered a lot of different areas in the fashion industry. Remember, fashion is so much more than just fabric and design. It's also brand, image, perceptions, quantity and quality. Fashion is a living art.