Fashion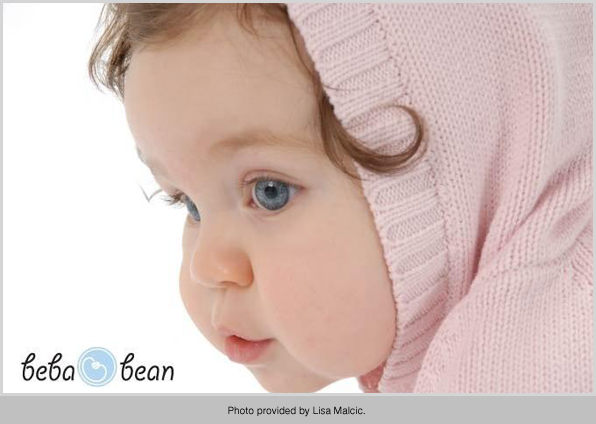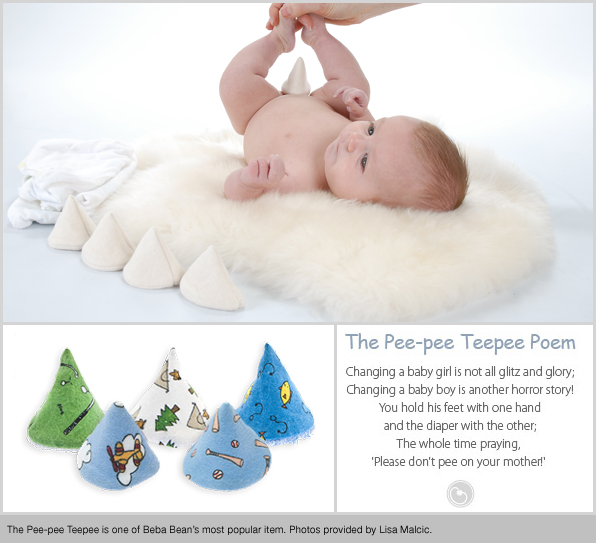 Inspiration can arrive from strange sources. A falling apple was Isaac Newton's first step towards developing of his theory of gravity. Seeds sticking to George De Mestral's dog's fur led him to invent Velcro.
For Blanche Macdonald Fashion Design School graduate Lisa Malcic, owner of the Beba Bean line of baby wear and gifts, inspiration came directly from her infant son, Alex. Every time she or her husband Peter changed his diaper, young Alex would take the opportunity to pee on his parents. In an effort to stay dry Mr and Mrs Malcic invented the Pee-pee Teepee, defensive cones of cotton to place over the little hose during danger moments.
The rest is history. Today the company that began with these pee protectors is sells its lines in retailers including Gap Home, Babies R Us and Barneys New York, and California boutiques like Kitson, La La Ling and Fred Segal. Beba Bean now has over 120 sales reps across North America and boasts A-list celebrity clients including Brad and Angelina, Will Ferrell, Colin Farrell, Nicole Richie, Jennifer Hudson, Catherine Zeta-Jones, Matthew McConaughey and Gwen Stefani.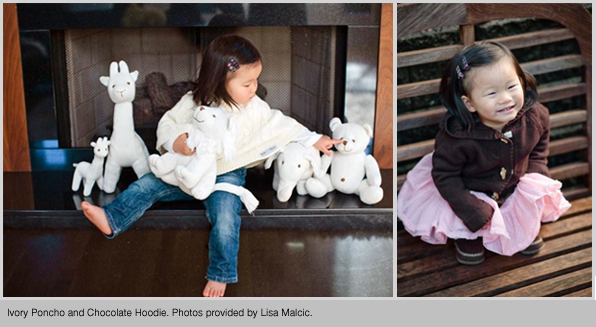 For Lisa, her dream of running her own label was given foundations of reality on her year on the Fashion Design program at Blanche Macdonald.
"I was working at Emily Carr University for four and a half years at the end of the 1990s," she recalls. "I wasn't doing anything creative, I was in admissions, but I loved the environment. That made me soul search to find what I really wanted to do. I knew I loved fashion. My mother owned a boutique in northern California. We used to go to LA to do the buying. I read every fashion magazine. But I never thought I could get a job in the industry. It seemed almost untouchable. I'd heard about Blanche Macdonald through word of mouth and I liked their individual approach. I liked that they wanted to know what I wanted to do, as opposed to just bringing me into the program. I decided I would go there and do what I loved."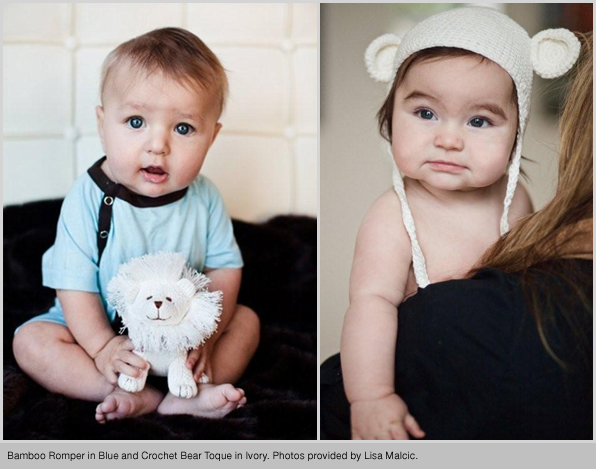 In 1999 Lisa arrived at Blanche Macdonald with a plan and a mountain of enthusiasm. She instantly found herself in a program that welcomed both.
"I loved the course!" she insists. "I loved that it started from the basics. You have to know how to construct a garment to design it. And they brought it down to that level. I'd worked and been to university and I knew what I wanted to get out of the program. I wanted to own my own company. I wanted to be an entrepreneur. I just wasn't sure in what area that was going to be. The whole time at school I was thinking about business plans. And there were elements of the program talking about that!
"But for me the most valuable thing I took from Blanche was the network that I developed. I met one of my best friends there. So many people in my class have been very successful. I still meet five or six of my girlfriends from Blanche for dinner every three months."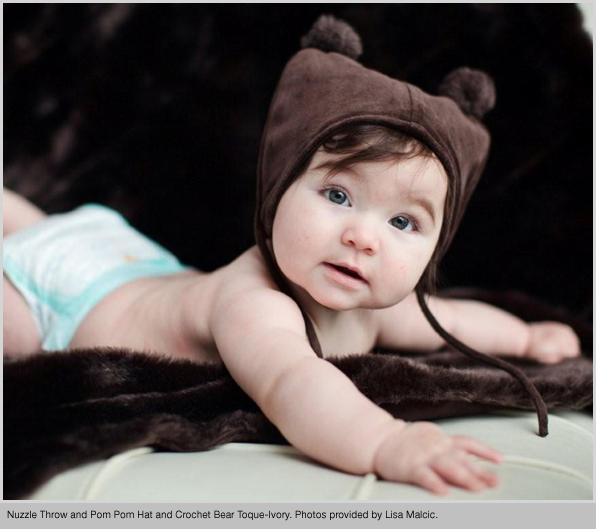 Lisa entered the fashion business after graduation, taking contract work pattern drafting and designing. She was also building a family. Her second child was a boy. And it was his particular habit at diaper-changing time that delivered its stream of inspiration. Simplicity is the ultimate sophistication, declared Leonardo Da Vinci. He was right. Although he probably didn't have defence against baby tinkle in mind when he said that.
"Every time we changed Alex's diaper, he peed!" she laughs. "It was like a chemical reaction with the air! I sent my husband to the store to get something but there was nothing. My husband is an innovator by nature, and he started making little cones out of tissue. He said, 'You sew. Sew something up!' So I got a flannel and sewed up these cones. When friends came over they thought it was brilliant, and we started giving them out. We came up with the name Pee-pee Teepee, got a lawyer and patented it. We created Beba Bean, did the Vancouver Gift Show and got the Pee-pee Teepee in 18 stores around town. That was seven years ago. Now we sell to over 2,000 outlets across Canada, the United States, Australia, the UK, New Zealand, Mexico, Kuwait, Trinidad, Guam Dubai and South Africa. They've all come to us!"
After a year and a half expanding their Pee-pee Teepee Empire Lisa and Peter were ready to tackle some other gaps that needed filling.
"As soon as we had the Pee-pee Teepee up and going, whenever a friend told me that they couldn't find a product we started doing them," explains Lisa. "We started doing a swaddling blanket. When you're in the hospital with a newborn baby you're given a square blanket and the nurses will tell you to fold it into a triangle. I just made a triangle shaped blanket. Little easy things, but everything always has a design element. And we always try to incorporate some design element that makes it more than just practical. It has to be stylish too."
With an expanding range of baby products and gifts that guaranteed giggles at baby showers, it was time for Lisa to start fulfilling her dreams. She'd always wanted a fashion line. Beba Bean was a line like any other. Just with smaller garments.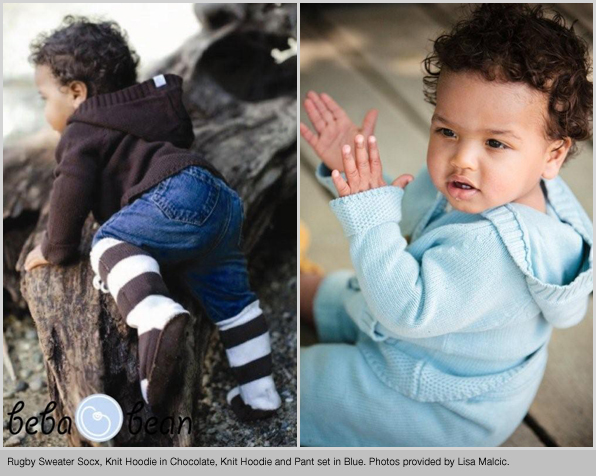 "I always wanted to do apparel," she smiles. "That was always my passion. I've always wanted clean lines. It's bringing that sophistication into baby clothes. When we started there weren't good maternity and baby clothes. It was very standard wear for babies. I saw that opportunity and that gap. There's a whole array of people who are stylish who have babies.
"When I'm designing I'm never thinking about cute. I'm thinking about making it sophisticated. There's a difference between cute and cutesy. I avoid cutesy. As cutesy as I get are knit ears here and there. There will never be big smiley patterns."
That difference between cute and cutesy has resulted in spectacular success for Beba Bean. Lisa's designs have been featured on the Tyra Banks Show and now appear regularly in the parenting press, including Pregnancy, Parents, New York Family and Child. In addition, she's become a fixture in lifestyle magazines like Us, Star, InStyle and Life & Style, with her work often seen in the company of celebs out and about with their kids.

"We have thank you notes, which we frame, from Niki Taylor, Jason Priestly and Heidi Klum, but the best is when you see our stuff on someone. Sarah Jessica Parker had our herringbone blanket on her twins!"
Lisa has combined a love of fashion with the focus to succeed to create a business that's still expanding on a monthly basis.
"When we got Beba Bean into Barney's New York that realised a huge goal of ours. Now we're with amazing designers like Marc Jacobs and Stella McCartney! Wow, we've arrived!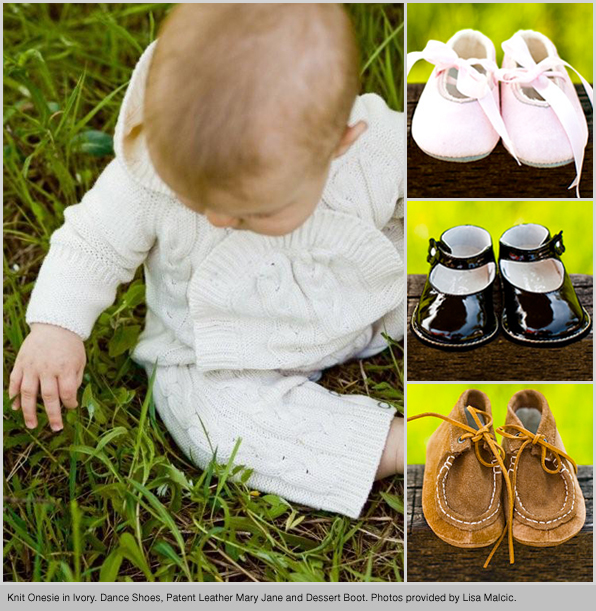 "You can do anything you like in this industry. It's not as untouchable as some people think. But you need drive and goals. Now we have over 120 sales reps across North America. We have a sourcing manager. I have a sales manager in house. I have a customer service team and distribution centre in Washington and another in our office in Vancouver."
Sure, it has taken years of hard work to take Beba Bean this far, but don't underestimate the power of inspiration.
"I didn't pick baby clothes," smiles Lisa. "Baby clothes picked me!"
For more information on the Beba Bean lines visit www.bebabean.com.