Fashion
Blanche Macdonald Centre invites you to join us as we unveil the next generation of Fashion talent at our annual Fashion Design Graduate Show, Colour Couture!

WEDNESDAY, November 23 2011
The Westin Bayshore
1601 Bayshore Drive, Vancouver BC
Fashion Show begins at 7:00pm
Ticket price: $26 (plus HST) in advance
Ticket price: $30 (incl HST) at the door
Tickets are available online and at our Uptown and Downtown Campuses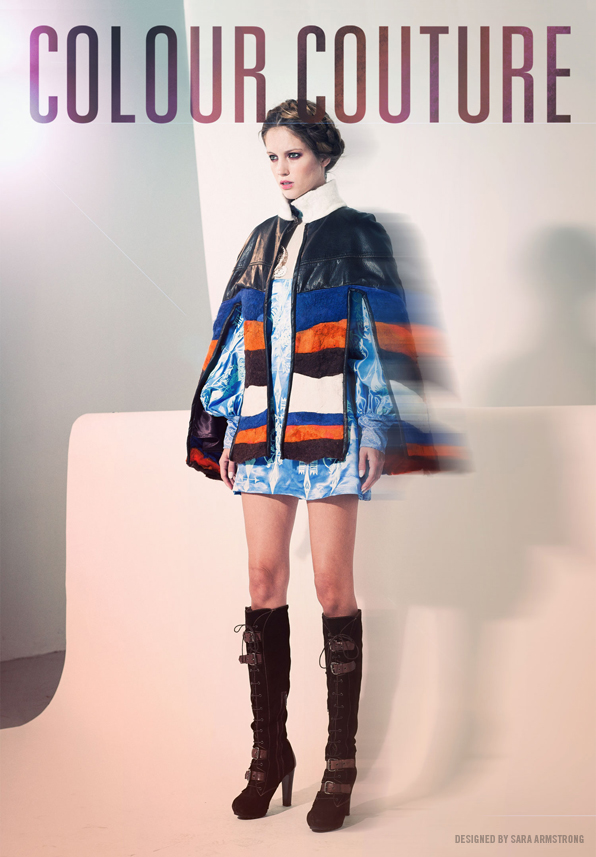 Every year, Blanche Macdonald provides the springboard for a new generation of talented designers to begin their journey into the wide world of fashion. Our Fashion School was the launch pad for many successful careers in the fashion industry including Shannon Wilson, owner and designer of lululemon athletica, Tenille Magnusson, head designer of Aritzia's and Canada's favourite line, Wilfred, and Lisa Malcic whose Beba Bean line boasts A-list celebrity clients and is sold in top retailers including Barneys New York and Nordstroms.
Fashion Design graduate Dace Moore and her eponymous line d a c e recently celebrated their 10th year in the industry and dynamic duo Roger Prince and Theresa James presented their Retarded Velvet line to the world over the summer to rave reviews at the prestigious LAKME Fashion Week in India. We continue to celebrate the achievements of our recent graduates as they join design teams around the world and secure phenomenal opportunities with top notch brands and designers such as DKNY, Gucci, Stella McCartney, Adidas, Anna Sui and Raif Adelberg.
Who's next? We couldn't possibly say. But it's perfectly likely that Vancouver's next design stars will be launching their debut collections on Wednesday, November 23rd at The Westin Bayshore.
Click here to purchase tickets to "Colour Couture" online
Tickets are also available at the following campuses and can be ordered by phone and picked up at the event:
Uptown Campus, City Square – #100, 555 West 12th Avenue, Vancouver, BC
604.685.0347
Downtown Campus, Robson – 460 Robson St., Vancouver BC
604.685.0337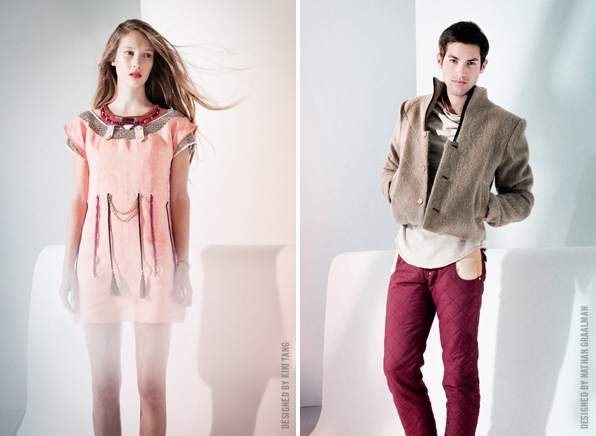 As you read this, fifty of Blanche Macdonald's top Fashion Design Diploma graduates are putting the finishing touches to their best designs; the end-product of a year immersed in fashion history and technical expertise from Canada's best fashion instructors. Fashionistas can look forward to an evening of inspiring and endless imagination, intriguing combinations of textures and fabrics, beautifully handmade and custom touches, strongly sculpted architecture and elegant draping. Expect an evening of bold colour, radical deconstructivism, great music and VIP glamour.
Above all, expect the unexpected.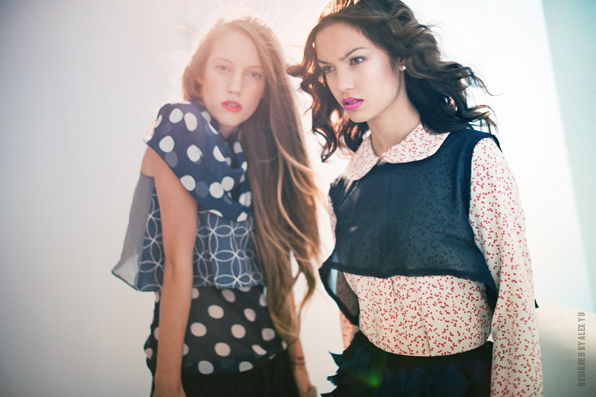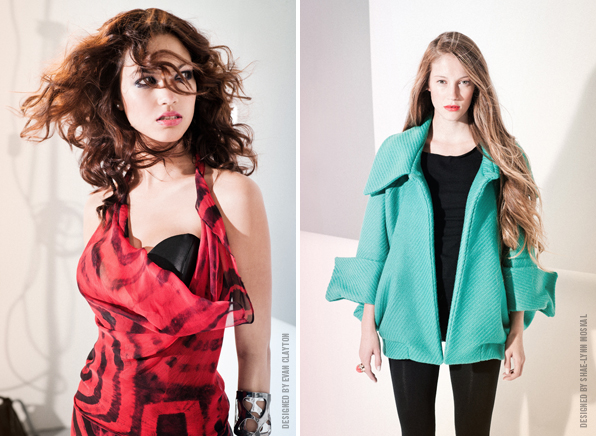 Check out the video from last year's fashion show, Fashion Forecast: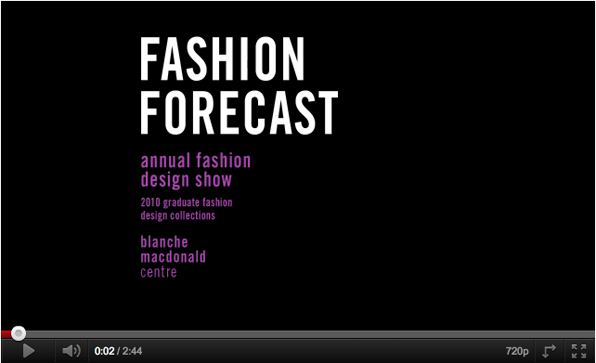 We look forward to seeing you there!