Fashion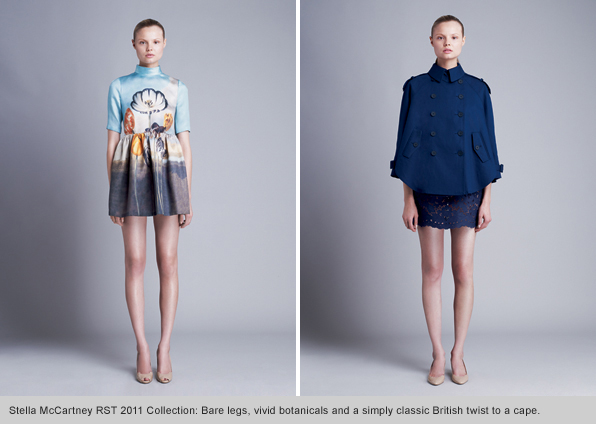 Stella McCartney's reign as the golden girl of British fashion shows no sign of ending. Since she was first appointed Creative Director of Paris fashion house Chloé (following in the footsteps of legends like Karl Lagerfield), she's been named Vogue Designer of the Year, opened stores across the world and had a high street line for H&M sell out in a single day. Oh yeah. And she designed Madonna's wedding dress.
The latest addition to the Stella McCartney Team is Blanche Macdonald Fashion Merchandising graduate Kim Busch. She flew into London this summer looking to become part of one the world's great fashion cities. She found it. Now she's an intern in McCartney's hectic press office, spreading the fashion gospel around Europe and the world.
"It's so different every day," explains Kim, speaking from the heart of London's West End. "I work with the European PR manager and I am very grateful for the amazing experiences I've gained and for everything she's taught me so far. Every day is something new, which I love!"
The glamorous streets of London's Mayfair and Fitzrovia are a long way from Kim's native Kelowna, BC. She went to business school, became a real estate sales rep and managed a restaurant there, but Kim was still looking for more.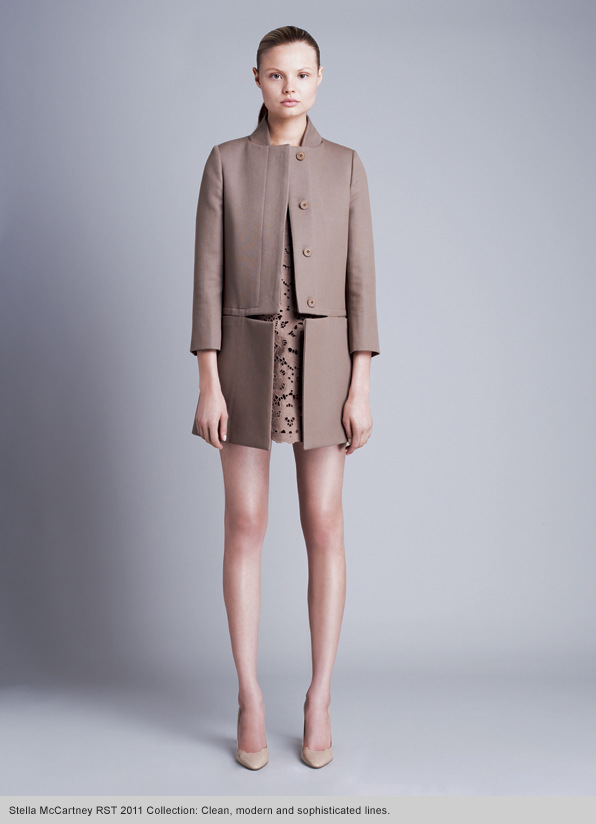 "I decided that I should do what I always wanted to do – fashion! I'd always had an interest in fashion, ever since I was a kid. Blanche Macdonald was one of the first places I looked at on line. I went to Vancouver, met with Admissions Director Jaye Klippenstein and she was lovely. Everything she talked about was exactly what I wanted to learn. I loved the location and the feeling of the school, and the instructors I met were fabulous."
That first impression proved accurate as the yearlong Fashion Merchandising Program immersed Kim in the industry she'd always loved.
"I knew about the designers and the labels, but I didn't know the history behind it. People like Yves Saint Laurent, Coco Chanel and Christian Dior; when you start learning about their history it gives you an entirely different appreciation for their work. It made me appreciate it so much more. My instructors were amazing. I loved Donna Baldock and Peggy Morrison. The artefacts that Peggy would bring into her classes were incredible. Sitting in Peggy's classes and the amount of knowledge she has and that love for fashion – you could sit and listen to her all day. Peggy and Donna are unreal with what they know and how much they care about what they're teaching. Having that kind of feeling behind what you were learning took the program to a whole different level. I'm still in contact with Peggy and Donna. They've helped me so much along the way.
"You know that feeling of being awake at two in the morning and you're exhausted, but you're thinking about the work you're doing and you're so happy with it? There were times when it seemed impossible to finish something and when I did it felt like such an accomplishment."
Kim came to Blanche Macdonald thinking about a career in styling and magazines. But as she learnt more, she realised there was another part of the fashion business where she could shine.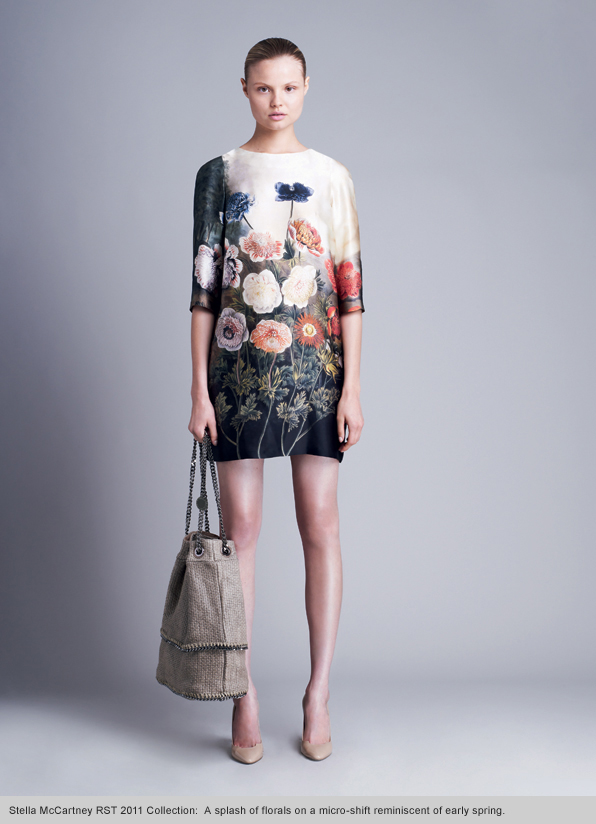 "There was so much in the program that was business related and I felt very comfortable in that element. I didn't enjoy business school but this time it was business tied in with something I loved. That made it so much easier. I used to do event planning at a winery in Kelowna. I took my experience there and in the real estate business and tied it into the marketing, advertising and public relations side of fashion. I started getting passionate about those things. PR was huge to me. I loved that class!"
Kim graduated without a master plan. That wasn't going to slow her down.
"After I graduated my first thought was 'Thank God I get to sleep in today!' My second thought was 'What am I going to do now?' I knew I wanted to do something outside Vancouver. My friend Evan and I were talking about areas we could go. London was in the back of my head. He got into Grad School at the last minute there so I went on line, found the requirements to get a youth mobility visa and we came to London."
The offices of Stella McCartney were still a distant dream, but the knowledge that Kim stepped off the plane with was the ammunition she needed to break into London's fashion business.
"My first thought was, 'We need to find a place to live!' Once we found one I started looking for a job. I wanted more experience at a higher end fashion house – so I started looking at internships that were available.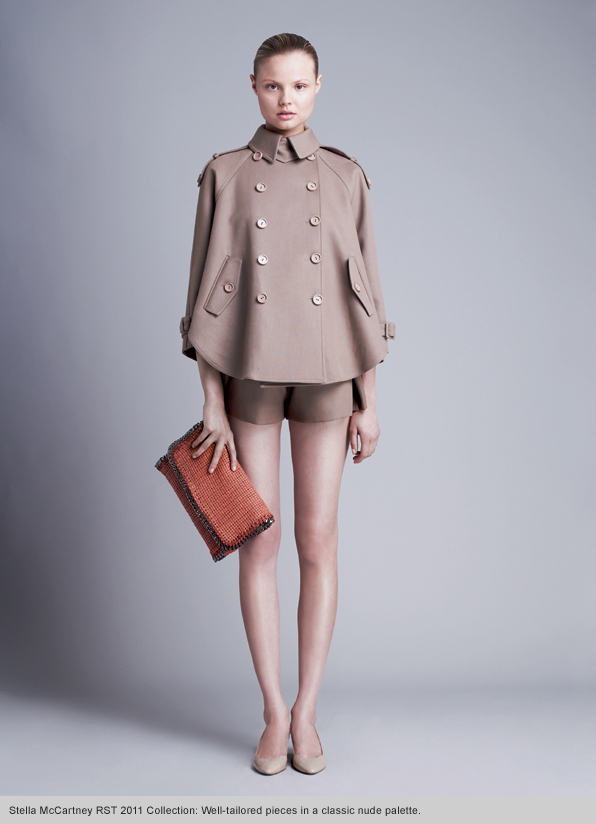 "My sister and I are really big fans of Stella McCartney; the way she lives her life and the way she designs clothes with eco-friendly ideas. I wanted to work for a designer who was very much inspired by London. I emailed the Stella McCartney press office one day to let them know who I was and that I was looking for internships in public relations or marketing and started shortly after that."
Kim's too modest to reveal how she impressed the Stella McCartney team. You'll have to ask her in person. But as soon as she had a desk of her own, the hard work began. Thankfully, she had the background to deal with the intense workload thrown her way.
"One day our press kit had to be redone," she explains. "My manager asked me if I knew what a press kit was. I did a press kit at Blanche Macdonald! I did four or five press releases in the program. When you're talking to a magazine about an article of clothing you need to know how to talk about fabric content or tailoring. The everyday vocabulary we're using is what we learnt at Blanche Macdonald.
"It's hard work but I'm very happy with it. Every day is different and I learn something new. We talk to so many different countries every day. When you call Germany it's different from when you call the Ukraine. That's part of the fun of it. Trying to communicate with all these different countries is really inter esting.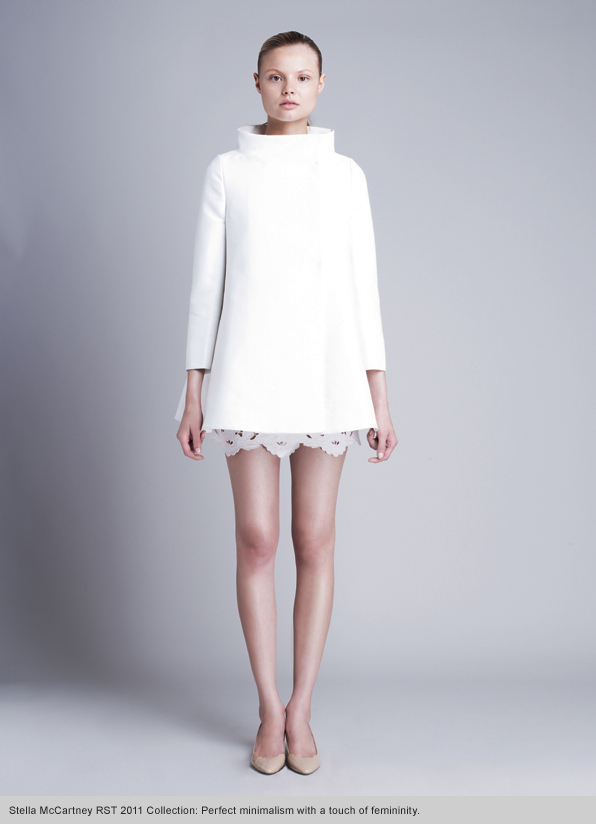 "I never thought I'd be here in London," she laughs. "Nothing's happened the way I planned but it's all turned out for the best anyway. I like to roll with it. I'll definitely stay in fashion. It's where I love being. Maybe I'll be in New York. I love the atmosphere there too. I have an amazing family and parents that I love so much. They have always been so supportive in us doing what makes us happy."
Of course, experiencing an entirely new culture – even one that allegedly speaks the same language – comes with its own challenges.
"All the girls in the office are so fun," she insists. "Although they sometimes laugh at the things I say. No one understands what I mean by Saran Wrap. The other day everyone was talking about a Pritt Stick. I had no idea what they were talking about. It's a glue stick!"
Kim has found a home away from home in London. Every day she's cementing her place in the fashion industry and developing contacts across the world. She's only been out of fashion school a matter of months. Who knows where she'll be in a year's time?