Fashion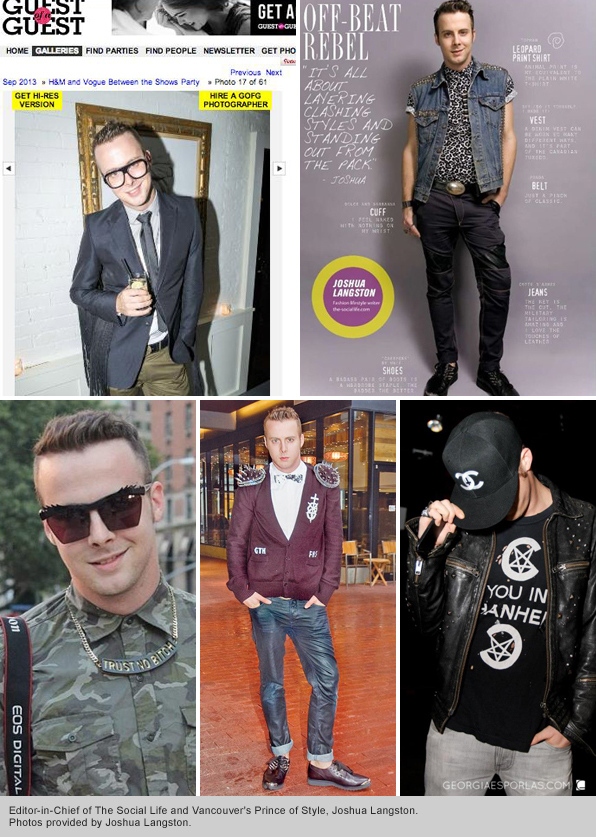 When Joshua Langston returns to Blanche Macdonald to speak to Fashion Merchandising students, they listen. It wasn't long ago that he was in their position, eager to enter the Fashion Industry and hoping to sample the glamour it promises.
As Editor-in-Chief of the on-line fashion publication The Social Life, Joshua is now responsible for a team covering fashion events in Vancouver, New York, San Francisco, Los Angeles, Toronto and even Europe. He's one of Vancouver's style leaders and on his multiple fashion-based trips to New York (nine and counting at present) he's attended some of the biggest shows and even been interviewed by Joan Rivers for Fashion Police. He's demonstrated that graduates from Canada's #1 Fashion School can step directly into the pulsating heart of the Industry.
No wonder current students are so eager to hear how he did it.
"Fashion was always huge for me," smiles Joshua. "I'd put together outfits for my Mom when she'd go on business trips. When I was a little boy I'd take GI Joe's clothes and style them on Barbie. Military chic!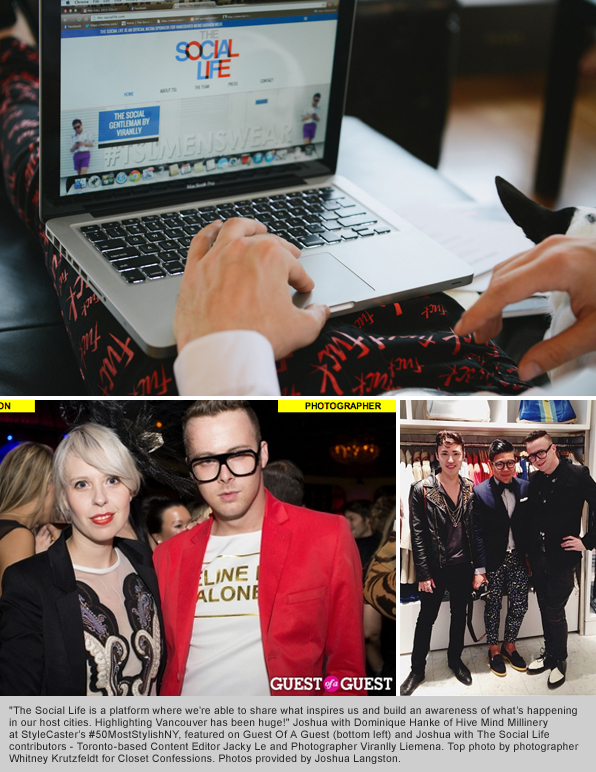 "I studied law at college for a year. It was so dry and boring. All I wanted to do was play with clothes and style people. I felt like I was missing a creative charge. I told my Mum, 'I'd eat macaroni and cheese every meal for the rest of my life if I could work in fashion'. That's when she understood."
Parents persuaded, where to attend Fashion School was never a question.
"I'd heard so much about Blanche Macdonald from friends that had done the Fashion Merchandising program. There was so much to learn from the course. I knew I could try a bunch of different things and see what I wanted to pursue at the end of it."
Joshua wasn't sure exactly where he was going to fit into the Fashion Industry, but he was determined to explore as much of it as possible, even before his actual program had begun.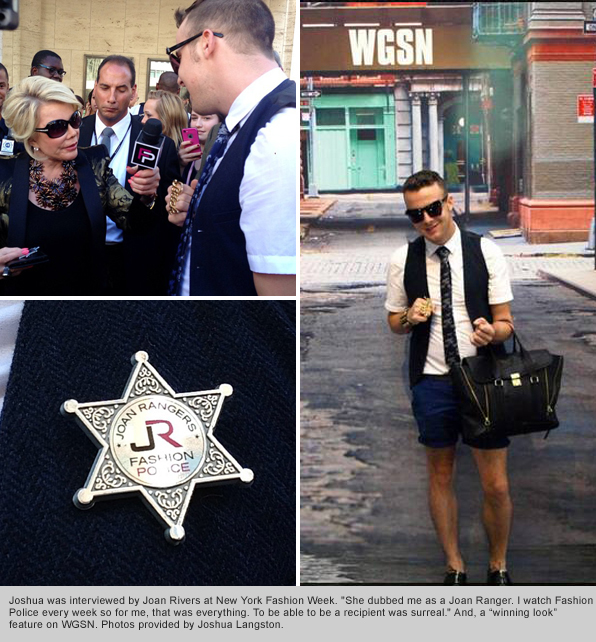 "Once I'd signed up I went to the Career Director and asked her if I could get my feet wet. She said that there was a fashion show in a couple of weeks and would I want to dress. I said, sure!
"On the day I had to dress one male model. 15 minutes into the show another intern started freaking out about how she didn't feel confident dressing her model. The producer, Tracey Pincott, came over and we explained the situation. I said, 'I'll straddle both models. I'd straddle and dress an entire football team if you asked me to!' which made Tracey laugh. Afterwards I wrote her a nice email thanking her for the opportunity, and from there I was able to work with her on editorial shoots and a ton of fashion shows. I was able to work with Leila Bani and Claudia Da Ponte, Blanche Macdonald grads who both have an incredible body of work. Working with them made me want to excel and work even harder."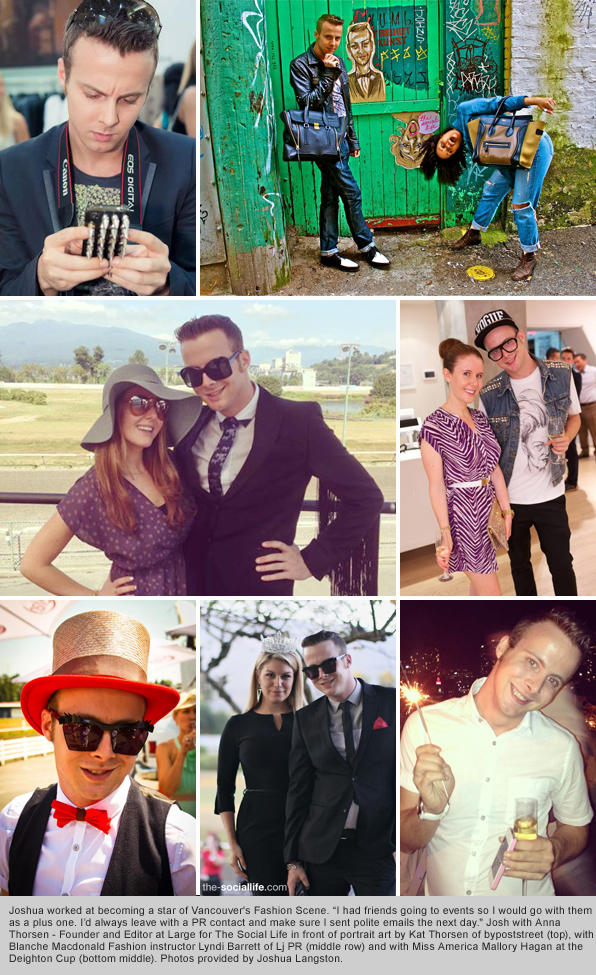 By the time Joshua started attending class he'd already had his name in print. That didn't stop his drive to learn everything he could about his chosen industry.
"Peggy Morrison's classes were amazing. The things she brought into class are iconic pieces of fashion history. She has a genuine love for anything to do with fashion. She knows what's happened at every show. She has cultivated so much talent in this city. It's truly remarkable.
"Any time I learned anything new or fascinating, it just gave me a broader perspective. I got to learn about all these facets that I wasn't familiar with. I was leaning towards the PR side of thing because I'd worked with Lyndi Barrett and I loved communication – going out and talking to people."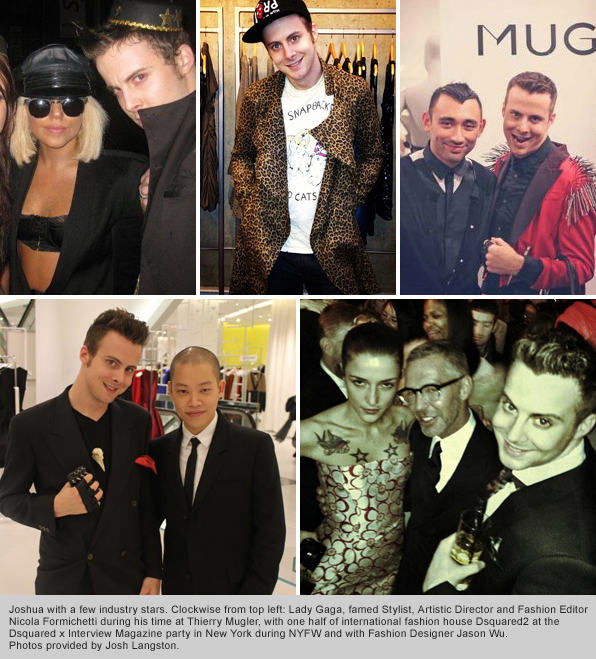 Joshua's consistently excellent grades meant that when an opportunity arose to intern at New York Fashion Week, he was one of three students chosen to make the trip across the continent.
"It was an incredible experience, but it was difficult," he admits. "It was my first time in New York and my first time in a challenging environment. It showed me how strong I could be. I was part of a show from beginning to end; in the same room as people I'd seen on TV or in Vogue. It was incredible and definitely an eye-opening experience. It felt like the whole world was watching.
"My Fashion School experience taught me how to communicate with people and get them to respond; how you conduct yourself on-line and in person. I was trying to build a brand for myself. Going to Fashion School was a journey of self-discovery. Even though I wasn't sure what I wanted to do, I knew I wanted to build myself. That's when I stumbled into what I'm doing."
A mutual friend introduced Joshua to The Social Life's founder, Anna Thorsen, who was interested in a story about his trip to the Coachella Festival. The feature was a success, and when she was looking for someone to cover Vancouver fashion events, Joshua was already on the guest list.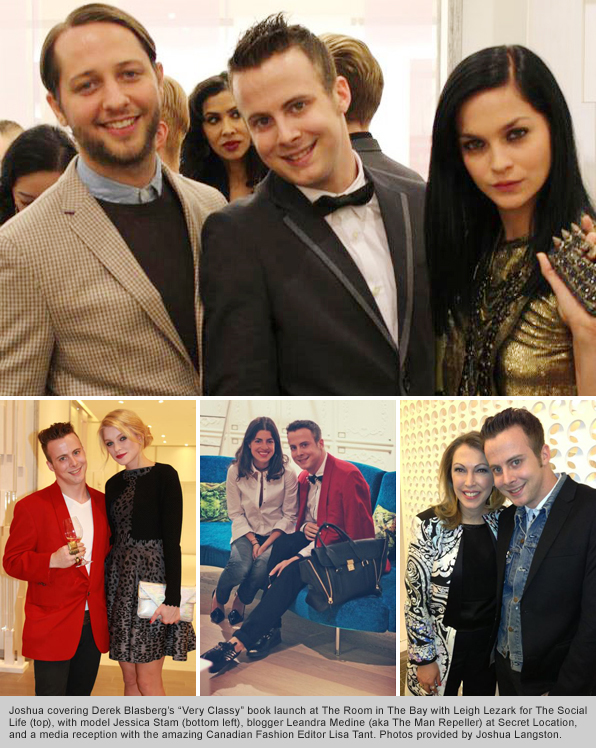 "I had friends going to events so I would go with them as a plus one," he explains. "I'd always leave with a PR contact and make sure I sent polite emails the next day. I would get involved on social media and get the publicist's attention. That's something they can show their clients.
"Once I started at The Social Life I covered events at The Room at The Bay and Secret Location. I covered Derek Blasberg, The Sartorialist and Jason Wu to name just a few. It was incredible going from the plus one to the invitee. It made me feel like things were going in the right direction. It was hard work too. I was writing and editing photos and posting. I was trying to build relationships with brands and PR companies. These are important things to do if you want to be a fashion blogger."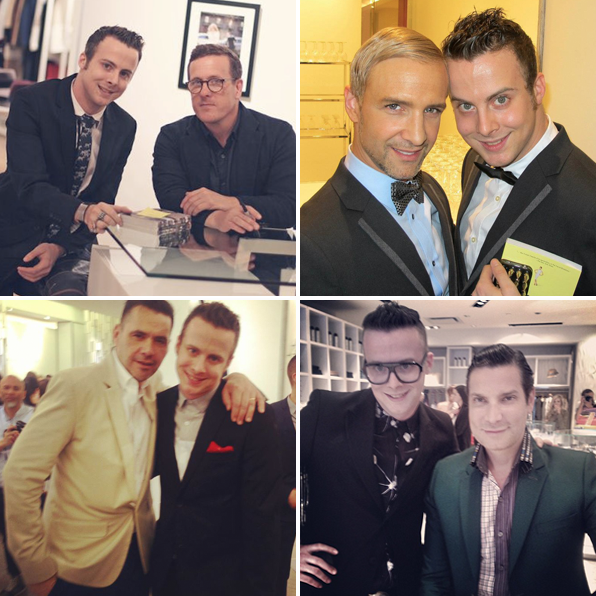 Joshua has been building relationships ever since. Since he's become Editor-in-Chief he's been busy forming teams of bloggers and photographers across the world. Not that he's ignoring everything that's happening in his own back yard.
"The Social Life is a platform where we're able to share what inspires us and build an awareness of what's happening in our host cities. Highlighting Vancouver has been huge. I'm getting to show people a side of Vancouver that people think isn't happening. People who say there's no fashion scene in Vancouver? That's bullshit! The Bay has brought in iconic figures within the industry and hosted incredible events. Secret Location carries some of the most exclusive brands you'll ever see. They brought in people like The Man Repeller, who I got to interview along with the Vancouver Sun, Vitamin Daily and CTV. I'd covered a lot of events for Secret Location, so they gave me the chance to do the interview.
"It goes beyond high fashion too. I can walk down the street in Vancouver now and see some incredible looks. Anyone can buy fashion, but style is something you need to create. It's how you put something together."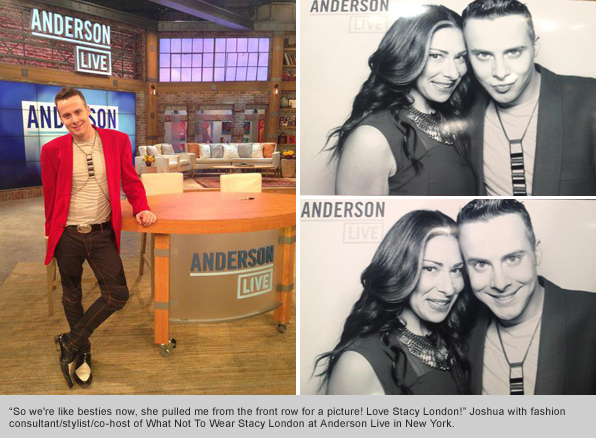 Filling the Editor-in-Chief role isn't just an endless stream of champagne and models (although both definitely exist). There's also the responsibility for growing The Social Life's brand.
"I'm still getting my feet wet getting more involved in the business side of it. I want The Social Life to be a source, like style.com or Wikipedia, for fashion, culture and lifestyle within the social scenes of the cities we cover."
As The Social Life grows, so does Joshua's role within the brand. The lessons he learned during his time at Blanche Macdonald continue to provide both success and further inspiration.
"Be polite. Work hard. Enjoy the sleepless nights. Be open to possibilities. Collaboration is everything in fashion. So be nice to your fellow students, because you might be working with them a few years down the road. The foot you step on today could be the ass you're kissing tomorrow!"