Grad Success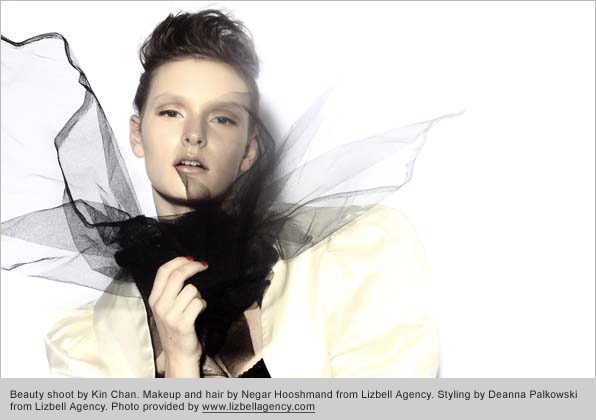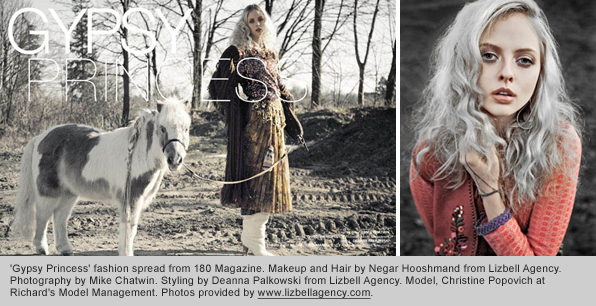 WARNING. Volunteering to model at a Blanche Macdonald Makeup Class can seriously change your life.
That was a lesson learned by Vancouver-based fashion and bridal makeup artist Negar Hooshmand. The one-time psychology student first came to Blanche Macdonald to model as a favour to a friend. That was all it took to convince Negar that her life was going to take a new direction.
"I remember my friend had to do a low Spanish bun on me with makeup to match," she recalls. "I loved the activeness of the work and how social it was. I thought, you can do this with your life?"
Negar graduated Blanche Macdonald in 2007, and since then has become one of Vancouver's busiest makeup artists, splitting her time between the fashion industry and her own bridal makeup company, Lip Gloss and Lashes.
"I was really close to graduating with a psychology degree when I enrolled at Blanche Macdonald," she recalls. "My family were saying that I could see the light at the end of the tunnel, but psychology wasn't something I wanted to follow as a career. In elementary school I'd sneak makeup out of the house and apply it in the changing room on my friends and me. It never dawned on me that this could be my life."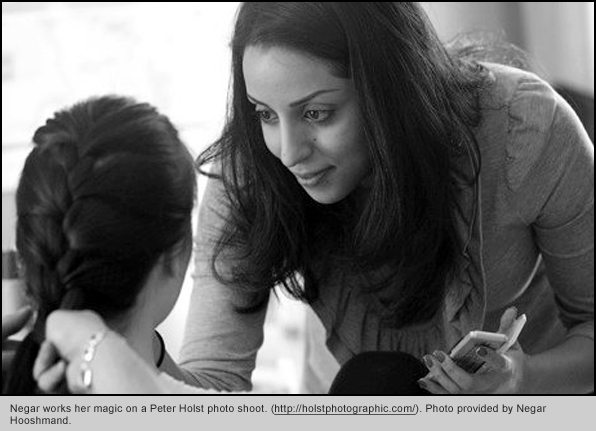 Negar's eyes had been opened, and she arrived at Blanche Macdonald determined to make the most of the opportunity at her fingertips.
"I knew I wanted to do this as a career. Although once I was there I wondered whether I'd be able to do it. It seemed like a long way from learning the basic steps to having a portfolio and building something that people would take seriously. I looked at Blanche Macdonald as a networking opportunity. What my instructors thought of me mattered. I wasn't just there to learn to do makeup. I was there to show what I could do. I wasn't great when I graduated. But my instructors taught me the steps and I kept practising."
Theory, technique and contacts weren't the only things Negar gained at makeup school. She also picked up the discipline she'd need to succeed in a competitive industry.
"Some of my instructors were really hard. Michelle Morrison had rules about not being late and dressing professionally. If we were late she wouldn't let us sit with the rest of the class. When I graduated I realised how important those things were. A lot of people call themselves makeup artists but people won't work with them. There's a lot more to professional makeup than doing makeup."
It's a belief that Negar was putting into practice even before she graduated. When networking opportunities arose, she seized them.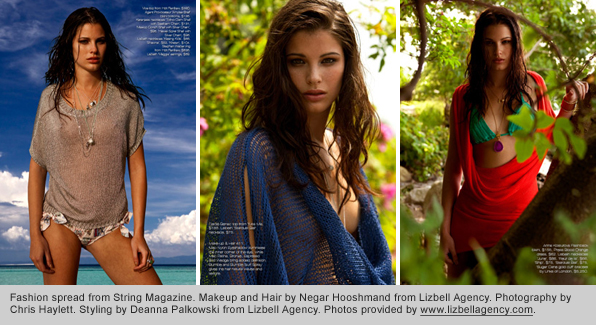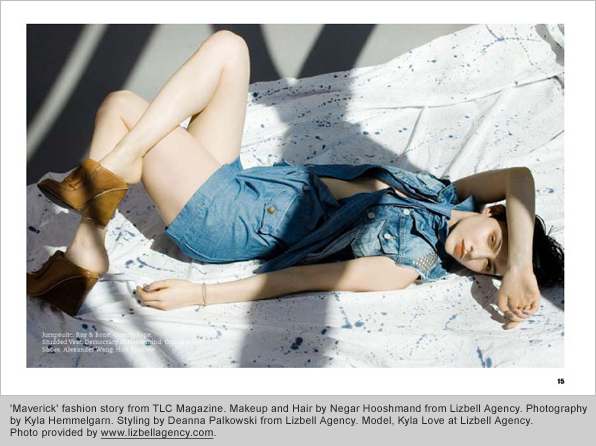 "There was a lot of volunteer work at fashion shows and photo shoots at Blanche Macdonald. Jen Daerendinger created opportunities for us all. After graduation I had the chance to work at Vancouver Fashion Week and do a shoot with the photographer Peter Eastwood. At the time I was visiting my family in Iran, so I had to organise this shoot from there for the day after I got back to Vancouver. I knew I couldn't miss the opportunity. From that job I got referred to a bunch of things. Peter's assistant and I built our book up together as well. It's a pretty small industry and once you get in, word spreads."
Negar was passionate about fashion, but she was also serious about carving a career for herself in makeup artistry. Even before graduation she'd founded her bridal makeup company, Lip Gloss and Lashes. It's still going strong today.
"Right before I graduated school I took my friends, dressed them in white tops, did their makeup, took some photos, started a web site and started networking. One bride put a request up on the wall at Blanche Macdonald. I called her. She didn't call me back. I called her again. I basically stalked her until I could persuade her to let me do a consultation. She liked that and booked me. Since then, every year I've done a wedding for one of her friends."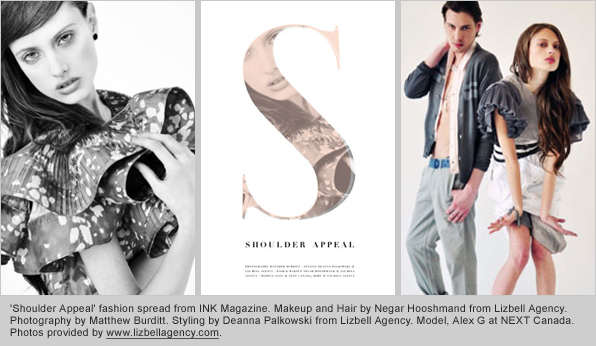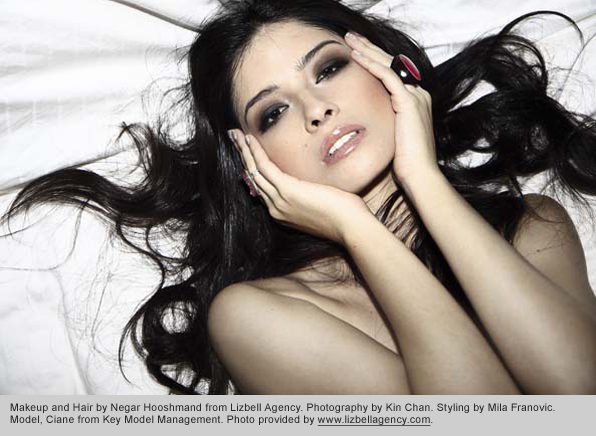 Her year at Blanche Macdonald was vital, but Negar's psychology studies proved to be a massive help too.
"You need to figure out how the bride views herself in a short period of time. Certain brides want an extreme look. Certain brides want to be themselves. Some people consider 'natural' a smoky eye. Some people think 'natural' and even foundation is too much. Brides can be stressed out, and sometimes the makeup time is the only time on the day they get to relax. It's good to create a stress-relieving experience for them. You want them to feel the best they can.
"I love working with brides and I love that every week my schedule is different. It really doesn't feel like going to work. I'd say about 80% of clients stay friends or people I keep in touch with."
For many people, running a thriving bridal makeup business would be a job well done. That's not Negar's style.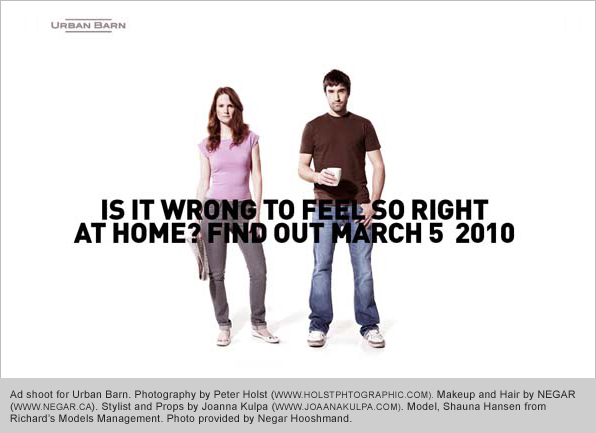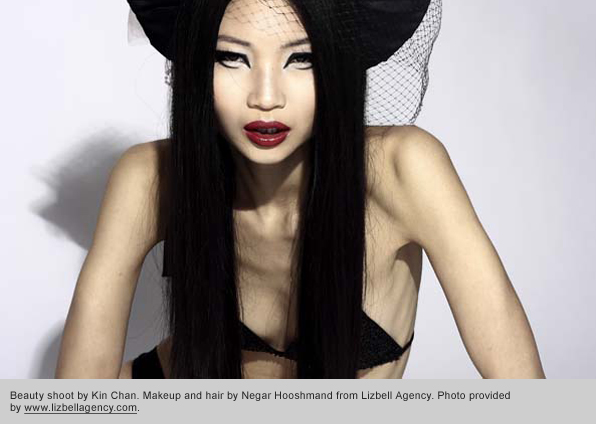 "I like challenges," she shrugs. "Bridal work was challenging to get into, but once I was established I was like, what's next? I wanted to try my hand in the fashion industry. That style of makeup is entirely different. Fashion isn't always beauty focussed. It can be edgier or even simple. It's more about the whole team and the mood you create with images. It was another part of the industry that intrigued me when we were doing it at Makeup School.
"After Vancouver Fashion Week there were photographers I tried to contact who didn't respond, but I didn't take it personally. They get a lot of emails from upcoming artists and it's important to continue re-contacting them. That lets them know that you are still interested and devoted. One of my biggest breakthroughs was working with Matthew Burditt. Once he gave me an opportunity we bonded and we still work together often. Another amazing photographer, Kin Chan, was just starting out and really helped develop my vision. He's still a strong influence and very inspirational. He challenges me to grow all the time, and I've learned so much from our shoots. My work with Matthew and Kin has put me where I am in the industry. I'm so thankful to have had the opportunity to work with such talent.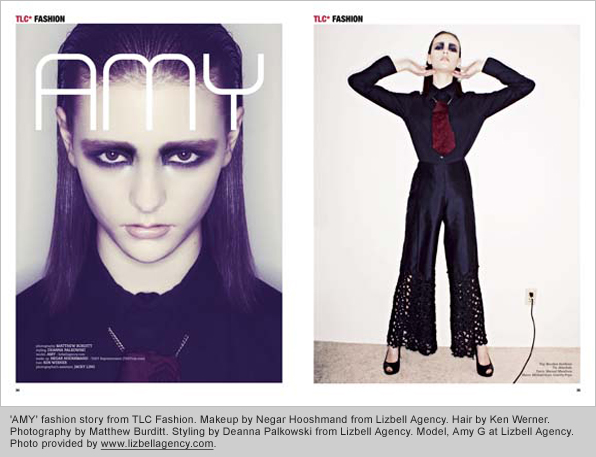 "My work was recently in Ink, Colour and TLC magazines. A little while ago someone contacted me to do a small photo shoot for a t-shirt designer. It's important to get your name out there, so I agreed to do it, and on that job I met the amazing stylist, Deanna Palkowski. We teamed up and filled our books together and got into the Lizbell Agency around same time."
Agency Representation is a crucial step for any makeup artist looking to cement their place in the fashion industry. There's no secret to finding a top agent. The work needs to speak for itself. A hefty dose of persistence helps too.
"People in the industry look for your representation. It matters a lot. When you have that name behind you it really helps you progress. I sent many emails to Lizbell before I heard back. I thought it was never going to happen. It took a bit of time, but they called me back and it worked.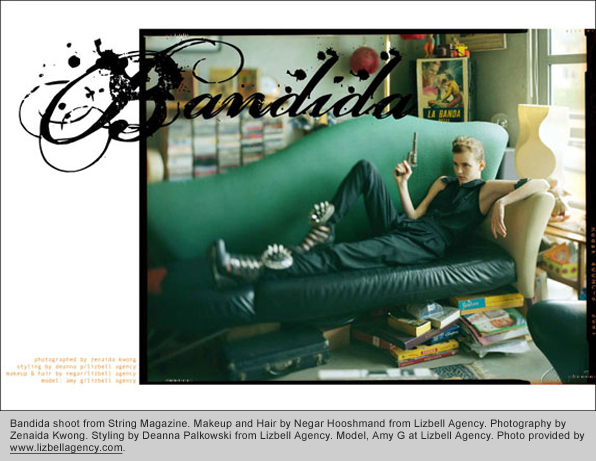 "It's made a huge difference. The team at Lizbell know what clients are looking for, but they still want your book to represent you as an artist. I love that they value your input and take that time to give you feedback."
That book – for fashion as well as bridal makeup – is growing rapidly. The makeup itself may be different, but the friendly yet professional spirit Negar brings to work never changes.
"Teamwork is key in the fashion world. It's important to remember that fashion editorials are about the whole picture. It's about what the designer, photographer and team want to portray, not about doing the makeup just to stand out. Your input as an artist is always important but you should also be flexible and think about how everything should work together."
Negar Hooshmand has had her eyes on the prize since her first day at Blanche Macdonald. She always understood that with the right attitude everything is possible. You don't need a psychology degree to know that.