Grad Success
With thousands of artists, stylists and designers soaring into our halls from around the world each year, our classrooms have become dynamic global communities under the unitedly diverse banner of our Blanche World – a United Nations of creativity! In a glorious celebration of culture, our International students import a vibrant collection of new customs, insights and inspiration that colour our world in exciting new ways. The leap from their home countries to our corner of Canada comes with big change, courage and incredible journeys. Speaking in the international language of passion, we sit down with our global talent to talk the dreams that brought them here, the challenges they overcame, and all about the power of being an artistic representative in a new country. Meet the burgeoning stars that have joined us from around the globe in our UN storytelling!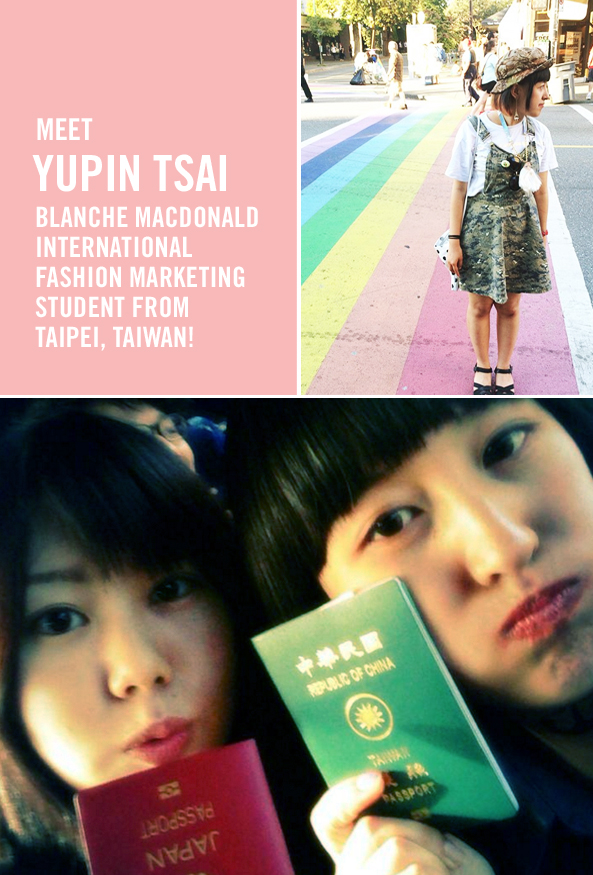 Anyone meeting Yupin Tsai is immediately drawn into her gentle soft spoken shyness. Her personality is tucked away underneath expertly clashed prints, with a touch of dipped fuchsia red hair tickling her shoulders. With her straight cut bangs landing just-so above her brow, Yupin is self-composed with an insatiable heart for adventure. Her simple matter-of-fact attitude landed her in the hearts of our instructors, where she became a cherished student.
"At Blanche Macdonald everyone is striving for you to succeed."
With a dream of retail buying on her mind, Yupin chose a fashion school to set her course. With her heart seeking a new city and her desire to develop her independence, the decision was clear.
"I decided to choose Blanche Macdonald after hearing about the school through a friend who also took the International Fashion Marketing program. Actually Blanche Macdonald is quite well known in Taiwan!"
While settling into a new city, the greatest challenge as an international student was language. Each day Yupin would stay after class to review the class material with Fashion Program Directors and Instructors, Peggy and Donna. This allowed her to see the deep care and responsibility the instructors invested in their students.
"I felt so appreciative and touched at the number of hours Peggy and Donna sat down with me after class just to make sure they had all my questions answered so I was able to keep up with the class."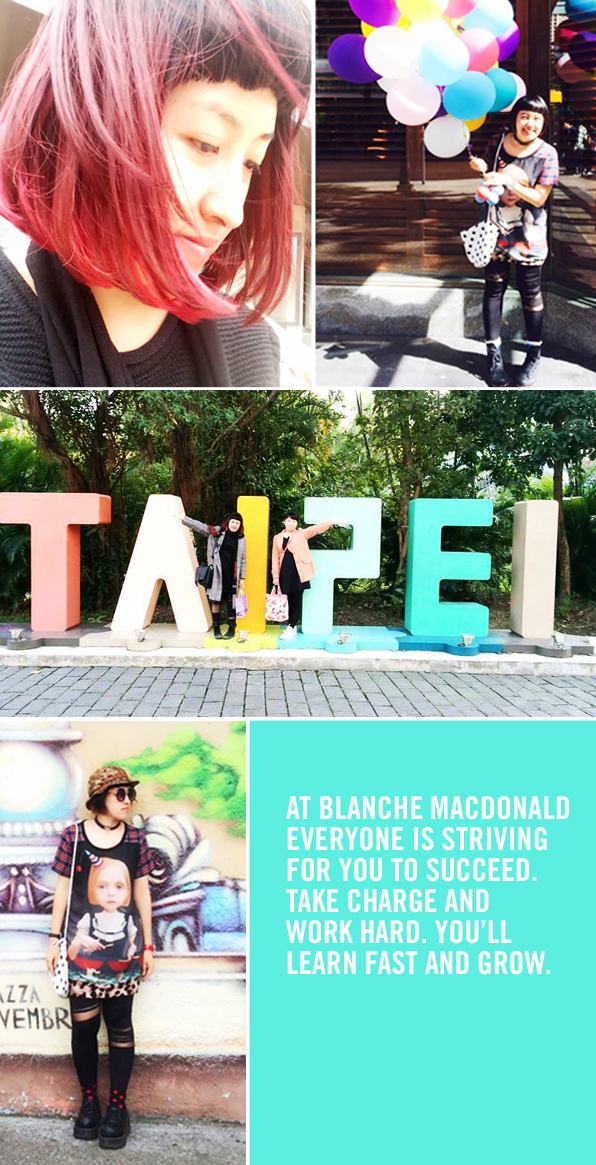 Her move to Vancouver quickly became more than just for school. She proved to herself what her capabilities were, and day by day she developed her own sense of self while being away from her family.
"I've become more independant. Before I was a little bit of a mama's girl," she recalls, laughing. "Now, since moving here, I know how to cook and how to find myself around a new place."
Upon graduation Yupin quickly saw the impact of her knowledge once she stepped out of the classroom, out of Vancouver, and into Taiwan. The International Fashion Marketing Program gave her the confidence to approach new businesses, and ultimately influenced her day to day decisions in her own online company, Nine to Night. Her acuity to trends and analysis of Taiwan's fashion culture allows her to curate items to meet client demands and continuously pique their interest. On top of travelling to Thailand and Korea to curate items, she builds client relationships through direct communication using social media channels to connect and advance client loyalty. In less than a month she gained over 3500 likes and growing.
While Yupin humbly credits her instructors for the valuable knowledge she gained, at the core was her ability to overcome each challenge, allowing her to develop her independence and confidence in herself. Her diploma isn't simply a diploma. It is proof that her potential is limitless.
Her advice for students?
"Take charge and work hard. You'll learn fast and grow."