Hair
Professional Hairstyling Graduate
Professional Hair Stylist at Vancouver's top hair studio "The Lounge" - Vancouver, Canada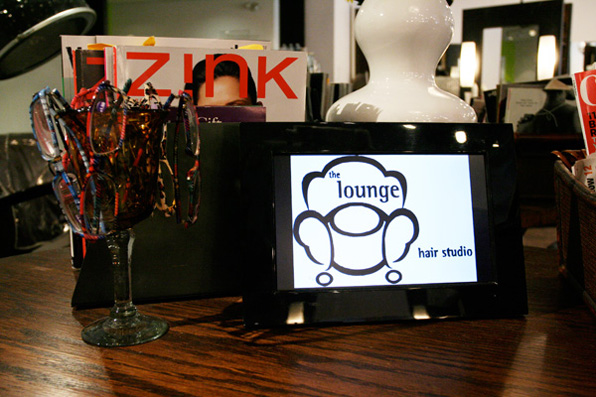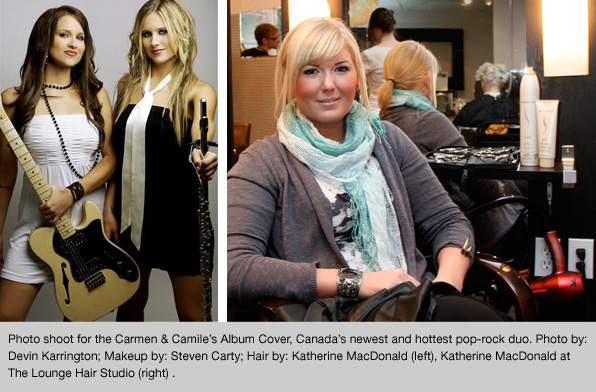 "Here at the Lounge Hair Studio, we handle everything from day to day life to much of the media in town to some of the biggest stars that visit Vancouver. So, when it is time to bring in new team members, Blanche Macdonald is known for excellence in hair and makeup. Like many who begin in the hair industry, students can obtain some insight about the industry through a practicum. It was through a practicum that Katherine MacDonald (Katt) was introduced to The Lounge. Right away, we could see that she had the right attitude and work ethic to fit in, and we knew that we could count on the skills she received at Blanche so we invited her on part-time while she finished her studies. That was in 2007. Fast forward to today. She is now an Associate Stylist who shares her character and skills on clients that she built up since becoming full-time in the middle of 2008. She is responsible for inventory control and visual displays for staff and clients, and continues to work on photo-shoots and other creative events when she can. We are very proud of Katt for her time here at The Lounge and we look forward to many more years as she continues to explore this wonderful industry."

- Steven Carty, Salon Coordinator and Key Makeup Artist of The Lounge Hair Studio Team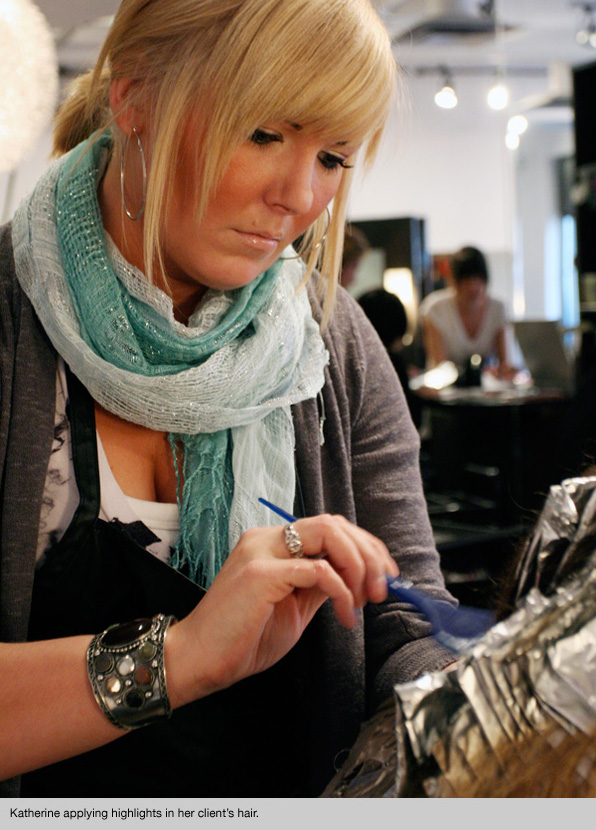 Katt MacDonald, BMC Pro Hair Graduate - What she says about her experience at Blanche Macdonald
"I looked into the Blanche Macdonald Centre's Makeup School and when I found out they had started a Hairstylist Program, I knew I should do it. It was an opportunity to finally follow a passion I have had since I was young. The program seemed like it would be a perfect fit for me and it was. I had a great experience at Blanche Macdonald; my class was great and I loved my teachers. They really got to know our skill level and us. They knew what we were capable of and pushed us to our limits. The Blanche Macdonald Centre opens the door to students to be able to work in salons during their training and it's up to us to take advantage of that and prove we can do it.
I think the big difference that sets the Blanche Macdonald Centre apart from other schools is the extra things we are taught, such as an introduction to TV and Film and period hairstyles. We learn how to develop business plans and the costs and responsibilities of salon ownership. We touch on Photoshop and learn to design business cards. At the end of the day, these extra skills will set Blanche Macdonald students apart from others, which is the basis of the hair industry, to set you apart from others. I started working at the award-winning Lounge Hair Studio in Yaletown six months before graduating from the Blanche Macdonald Centre. I had the opportunity of being on the floor as an Associate Stylist just days after graduating.
I have just had my one-year anniversary as a stylist and after a year of client building, I love every second of it. I have participated in a few photo shoots, some which have been entered in the Mirror Awards. Working for such big names in the industry and getting that caliber of education has definitely impacted my skills and way of thinking about hair. Our salon just recently had a two-day private class with Damien Carney, International Artistic Director for Joico and it was absolutely an amazing opportunity.
I absolutely would recommend the Blanche Macdonald Centre to people that are serious about working in this industry. After making the change from university and the business sector, working at a brokerage firm, to the creative industry of styling, there is no doubt in my mind I have made the right choice."
BMC: Tell us what life is like working at the Lounge?
KM: Life at the Lounge is both exciting and rewarding. To be surrounded by international artists and educators that have taken time out of their busy schedules to offer classes is a dream come true. I've always wanted to continue learning and pushing my capabilities to new heights. Every stylist at the Lounge is talented and everyone is open to sharing his or her knowledge amongst each other. We are truly a family that supports one another and that is a hard thing to find in this industry.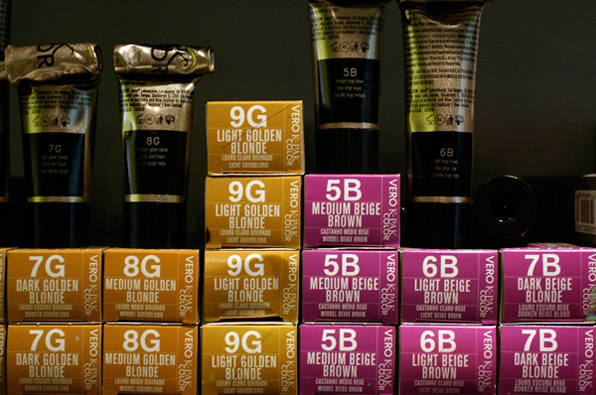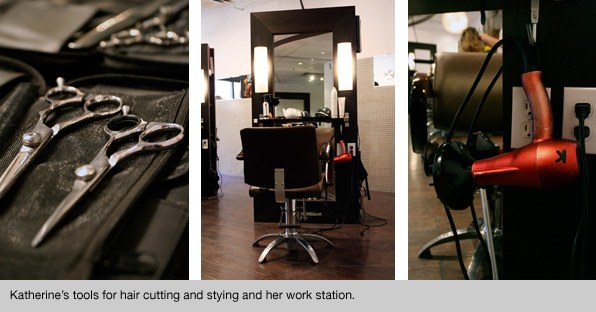 BMC: Any unforgettable projects or fashion shoots?
KM: In December, we did a salon photo shoot. Each stylist prepared a model with colour, cut and style and we picked a theme (the little white dress) and every model was shot on an all-white set. It was a great experience for all of us to work together to make something spectacular. We chose 5 pictures to enter into the Mirror Awards as the BC Salon Team – I'm proud to say one of my pictures was chosen – and actually just today found out that we are finalists. I also did colour for another photo shoot being entered into the Mirrors, so it's all very exciting.
BMC: Was the Blanche Macdonald Centre what you expected?
KM: My teachers at Blanche Macdonald always taught me that a lot of people in this world can cut a good haircut or apply a colour, but it's those little things you do everyday for your clients that will set you apart as a talented and known stylist. My advice to students graduating from this program is to really search for a salon that fits your personality and your expectations for your future. Always keep educating yourself and never be afraid to ask a million questions, no one knows everything, even the best. I also think doing creative projects on the side like photo shoots helps refresh your creativity and is also very satisfying in the end. My overall experience at Blanche was great. I was in one of the first classes to graduate from Blanche Macdonald's Pro Hair Diploma program and from what I've heard from educators, it offers even more now.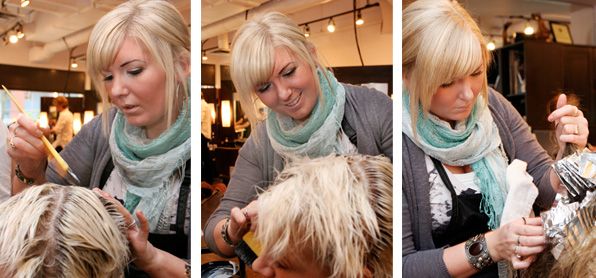 Blanche Macdonald Centre has now opened new program start dates for the Pro Hair Diploma Program.
Please contact an Admissions Director for details regarding tuition, financial aid, housing, etc.
Please note: some of the new program start dates have already filled. Please register early to avoid disappointment.

NEW – flexible 3.5 day class schedules which allow students to come to school and work.

Option 1: Sunday/Monday/Tuesday and Half day Wednesday
Option 2: Half day Wednesday/Thursday/Friday/Saturday