Hair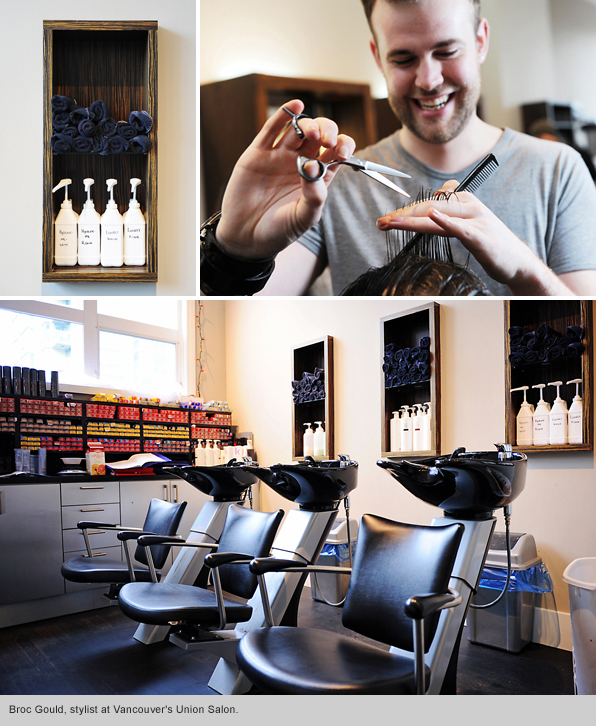 South Granville is arguably Vancouver's plushest shopping district. Its unique mix of high-end furniture, boutique fashion and fine dining brings visitors from across the city and beyond. For locals wanting to look their best, Union Salon is one of the neighbourhood's essential stops. And for Blanche Macdonald Pro Hair graduate-turned-stylist Broc Gould, becoming a part of that community has been both a job and a pleasure.
"I love it here," smiles Broc. "It's a chilled vibe and a good place to work. It looks small from the street but it's deceivingly big. On Thursdays, Friday and Saturdays it gets full. There are 15 stations. It can get a little bit cramped for the stylists, but that's the feel of it."
Bustle suits Broc just fine. A busy salon in the heart of Vancouver is the change he was looking for when he first made the decision to make the trip from his hometown of Fort St John in Northern BC to Canada's #1 Hair School.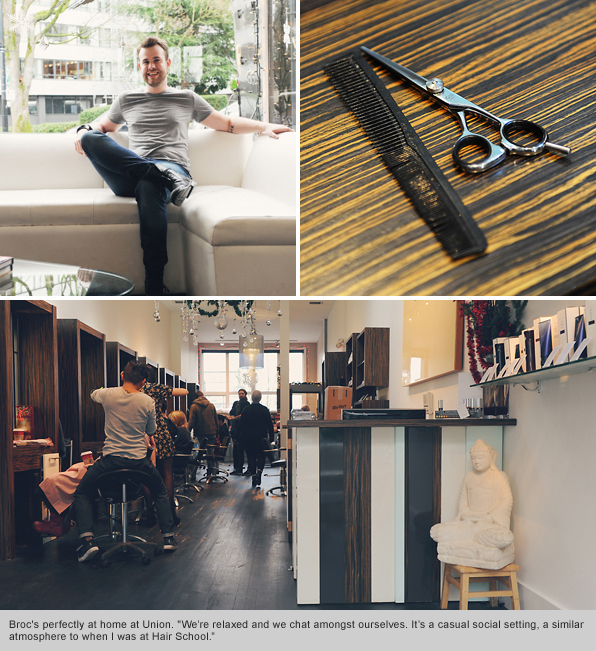 "Fort St John is small and cold," he explains. "It's a farm and oil town, and quite conservative. I was into drama and drawing at high school. After I graduated I started styling my friends' hair when we would go out. There was something about it that I found interesting. So I would convince my friends to let me try things on them, even though I didn't really know anything about it. I'd say things like, 'Can you let me curl your hair?' and it would take forever because I didn't know what I was doing. They let me do it more than once so I presume they were generally happy with the results.
"I wanted to get into hair and I didn't want to live in Fort St John any more. So coming to Blanche Macdonald was a perfect solution. When I was researching hair schools the program looked like the most intensive course. There was a lot to learn and I wanted to get a lot out of it. I realised that coming to Blanche Macdonald was what I wanted to do, so I went for it."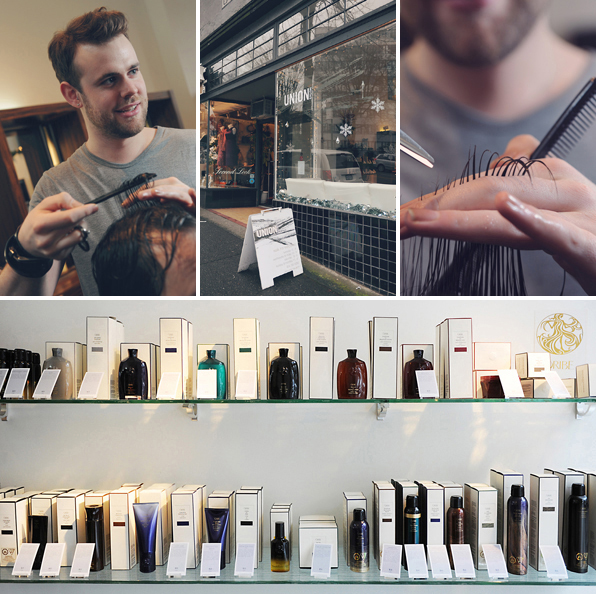 Broc arrived at Hair School with limited experience but plenty of enthusiasm. And, after his first day, a lot of professional hairstyling equipment.
"It was intimidating to start school and immediately get presented with this big box of stuff," he laughs. "I hadn't used most of those things before, so I didn't know what I was going to be doing with them. But I learned a lot very quickly.
"I can remember our first exam. I convinced a friend to volunteer. I told her something like, 'Just let me cut your hair. It'll be good. I promise!' And it was good. I was confident in my abilities by then. When we started working on strangers in the school salon it could be scary, but we were taught to exude confidence on the outside. You could be nervous on the inside but you fake it until you make it! My two work experience placements were both awesome. I was learning a lot and in both salons everyone was excited for me to be there."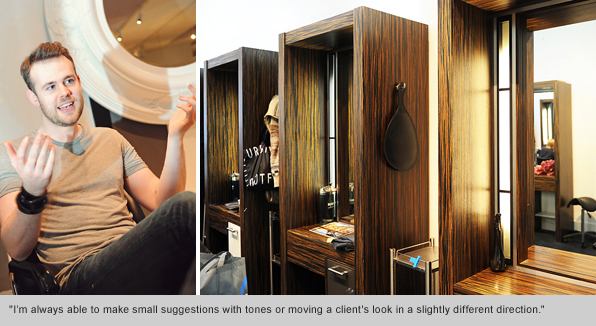 After graduation Broc leapt into his next task; sending his résumé around the city. He had a dream list of salons to work in, including Union.
"The goal from the start and the reason for coming to Hair School was to work in Vancouver. Union was actually called Gloss back then. It was one of the ideal places I had in mind. They could tell I was eager to learn and that I'm a friendly, upbeat person. The atmosphere at the School Salon was pretty similar to how it is here at Union. We're relaxed and we chat amongst ourselves. It's a casual social setting, which it was when we were at Blanche Macdonald."
That was two and a half years ago. Now Broc is a key member of the Union team.
"Early on I would assist two days a week, and see clients three days a week. Your education never finishes when you're a hair stylist, and our Creative Director here, Anthony Crossfield, would teach classes every Tuesday night. We were always learning more. Although what I learned at Blanche Macdonald was definitely sufficient to start working. I've been refining those skills constantly since then, but I had a good start.
"By the time I was on the floor full-time clients were already coming. I just had to go out and find more of them to fill those extra days. I go out and meet people. Once they find out what I do they immediately want me to tell them what they should do to their hair. That always helps. I get referrals from clients I already have. 'Send your friends and I'll give them a discount.' That sort of thing.
"Obviously I like doing hair and being creative, but my favourite part of this job is probably meeting people and getting to talk. They tell you more about themselves than they probably would tell most people. You really get to know people and make new friends. Vancouver is still a relatively conservative city style-wise, but I'm always able to make small suggestions with tones or moving the look in a slightly different direction or trying a new colour combination."
Broc has found a happy home at Union, but that doesn't mean he's not exploring other avenues within the Hair Industry. Vancouver's fashion scene has also received the benefit of his skills.
"There are quite a few stylists at Union who are connected to the fashion business," he continues. "I helped out at Vancouver Fashion Week at a daylong event at the Chinese Cultural Centre. There were ten different designers using the same models, so it was hair change after hair change after hair change. It's a totally different aspect to hair than working in a salon. Speed is the biggest difference. You're styling, not cutting. One look is say, down and curly and bouncy. That model will come back and you'll have five minutes to straighten it and put it in a perfect slick tied ponytail. You just have to do it! The rush of it is exciting but it can be stressful too. That's something I plan on doing more of in the future."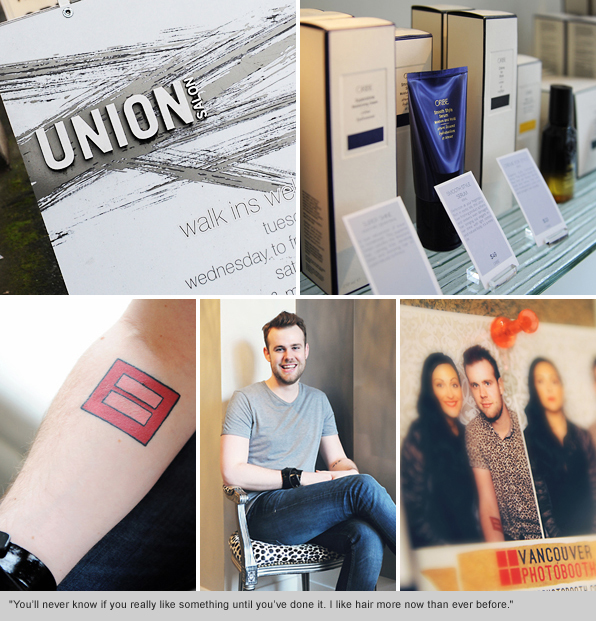 Broc's not planning on leaving Union any time soon, but whatever and wherever his hair career takes him, he'll willing take a chance and give anything a try.
"You'll never know if you really like something until you've done it," he smiles. "You have to immerse yourself in the world of whatever you think you might want to do. I didn't know I'd love it when I came to Blanche Macdonald and started doing hair. It was a gamble, but when I started dealing with clients on a regular basis and getting busy I knew it was the right job for me. I like it more now than ever before."