Hair
They're the pruners of our strands, the keepers of our secrets and the masterminds behind those picture-perfect balayages. These Blanche Macdonald Pro Hair graduates are just getting their feet wet in the whirlwind world of Hair, but already, they're making waves in their new careers. Spanning the scene from stylists and barbers to Pro-Educators and entrepreneurs, our grads own their very own hair salons, hold the hottest seats in top salons, and work behind the scenes to create stunning editorials. Armed with the knowledge of our internationally recognized training, and a pair or two of super-sharp shears, these remarkable individuals have heard the entrepreneurial call of the Hair world and they have answered back. With Contessa Awards and other prestigious national and international competitions under their collective belts, our grads are climbing the ranks of local and international scenes one snip at a time. It can be hairy, but they're ready for anything!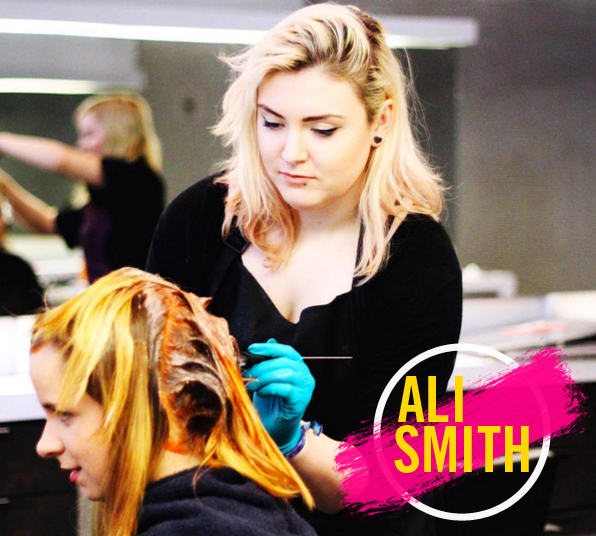 Sure to be sporting a mane of many and different colours, razor sharp liner and specs of glitter wandering randomly about her person, Ali Smith is not just the creator of unicorn hair – she exudes an essential 'unicorn-ness.' Having graduated from the Pro Hair program at Blanche Macdonald a mere 4 months ago, Ali has found herself behind the chair of one of Vancouver's premiere chop shops, Artel Salon. Owned by fellow Blanche Macdonald graduate Eliza Trendiak, Ali spends her days honing her skills, learning from fellow Artel stylists and crafting the latest looks for her burgeoning clientele. A flurry of retro Disney prints, witticisms, and perfectly timed meme humour meet the whirling dervish that is Ali Smith. Or as she puts it "Ariien. Brat. Kitty. Facial hair admirer."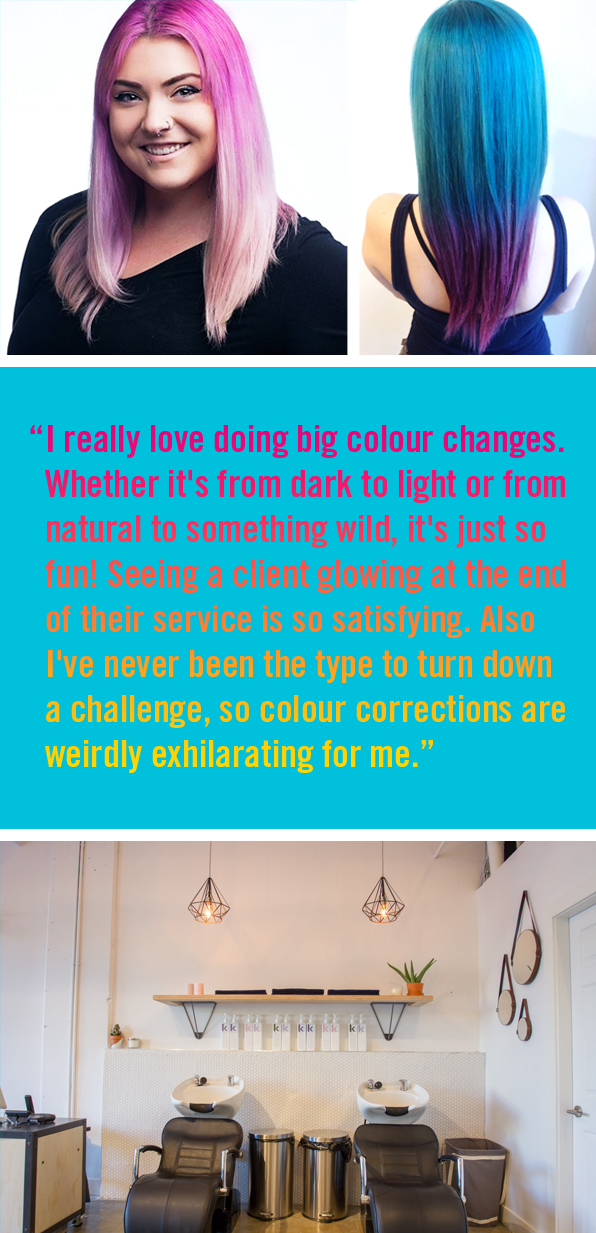 Blanche Macdonald: What was your favourite part of our Hair program?
Ali Smith: Definitely level 7. The mass photo shoot level was absolutely the best! For me, it came just after Christmas and during a time where I hadn't had a day off from school or work in nearly two months. All of my stress manifested into the most wacky ideas, and being able to build pieces for my models was such a blessing. Having Lisa as an instructor for this level also made it so much fun because she was unbelievably encouraging and understanding of everyone's shoot concepts.
BMC: What is your Hair specialty (cut, colour, ombre, etc)?
AS: I really love doing big colour changes. Whether it's from dark to light or from natural to something wild, it's just so fun! Seeing a client glowing at the end of their service is so satisfying. Also I've never been the type to turn down a challenge, so colour corrections are weirdly exhilarating for me.
BMC: How did our Career Services and job placements ensure you found the perfect home for your Hair skills?
AS: We have mandatory work experiences and mine were eye opening to say the least. I did one at a salon in Kitsilano with Aaron Brousseau, who is a good friend of mine and another Blanche Macdonald grad, and we did a lot of one-on-one work. My second work experience was in Maple Ridge where I live now and it's one of the busier salons with about 12 stylists. This was much more fast paced environment with less one-on-one teaching. From this I got a better idea on what kind of salon I'd like to work in, where I'd like to be located, what kind of clientele I'd like to build, etc.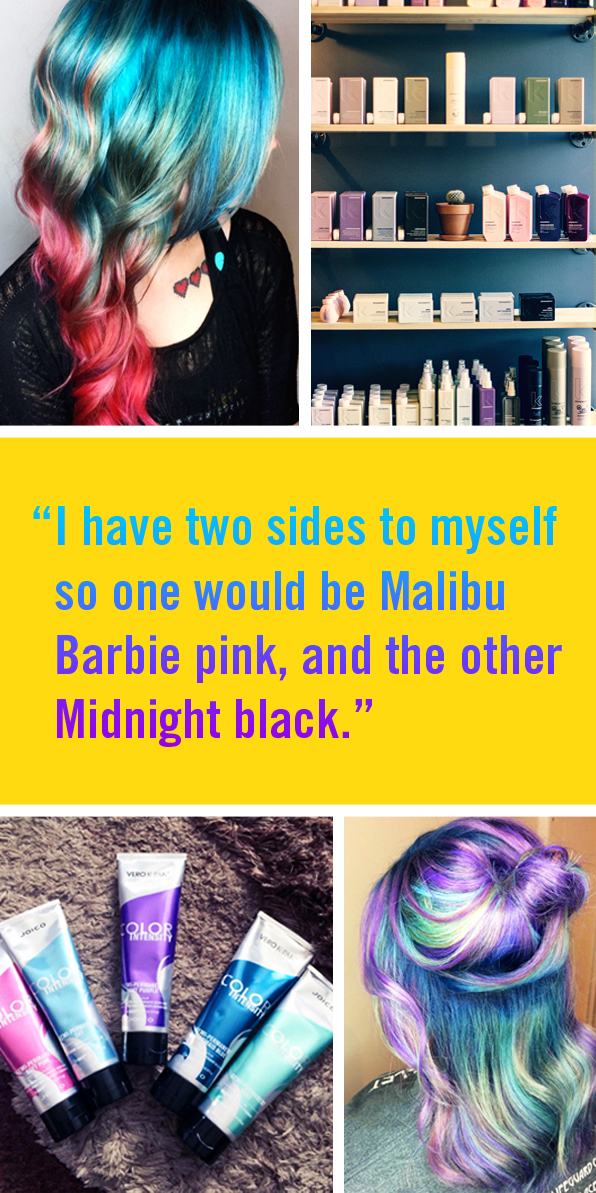 BMC: You're in one of those mega Crayola crayon boxes - what colour are you and what are you called?
AS: I have two sides to myself so one would be Malibu Barbie pink, and the other Midnight black.
BMC: What movie title best describes your life?
AS: According to Buzzfeed, Alice in Wonderland is the film equivalent to my life. I wouldn't say that's untrue though because like Alice, I'm a total daydreamer and I talk to animals all the time so, that's cool.
BMC: What hair decade would you go back to if you had a time machine?
AS: Not going to lie, I miss 2006-2010 with all the 'coon tail clip ins, enormous face covering bangs, too much back combing . . . Ahhh, nostalgia!
BMC: Was there any advice you got going into the Hair program from friends or family?
AS: This is awful but I had a few friends who had attended other hair programs and they ended up realizing this wasn't for them, so before I enrolled the big discussion was always "Are you REALLY SURE?" And thankfully I was always able to say, "Yup, I've only wanted to do this since I was 5. I'm pretty sure I'm sure."
Photos provided by Ali Smith (IG: alismithhair) and Rob Trendiak for Artel Salon.