Makeup
Makeup Artistry Graduate
Professional Makeup Artist Vancouver, Canada
THEY Representation Inc.
At the age of sixteen Colleen Conroy started her career in the cosmetic industry working professionally at a retail capacity. Two years later, Colleen decided to pursue her love of makeup and study Professional Makeup Artistry at Blanche Macdonald. Over the past few years Colleen has developed a diverse career working as an artist for MAC Cosmetics, becoming an IATSE member and ACFC permit holder, which presented her with opportunities to work on such productions as Battlestar Galactica, Reaper and Disney's Snowbuddies. When Colleen is not busy freelancing on photo shoots, she fills her time working at the counter, doing bridal and graduation parties, and from time to time working on set. Colleen's undying passion for exciting new make up trends to create for her clients has been fueled by her travels to London, Paris and Toronto.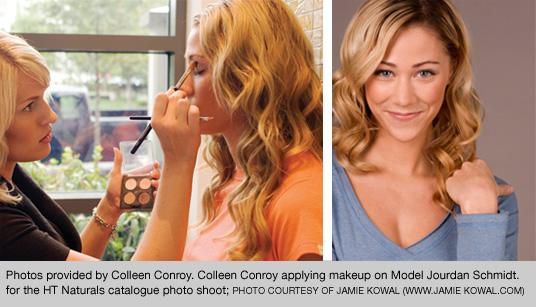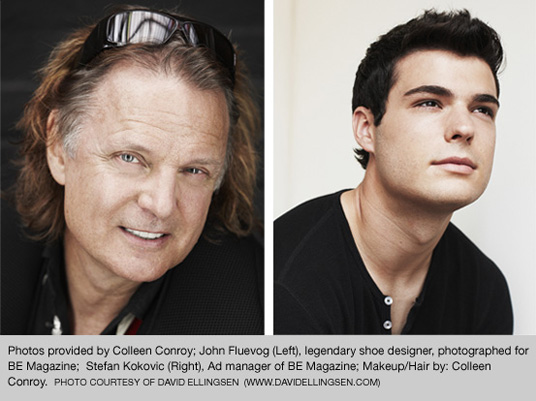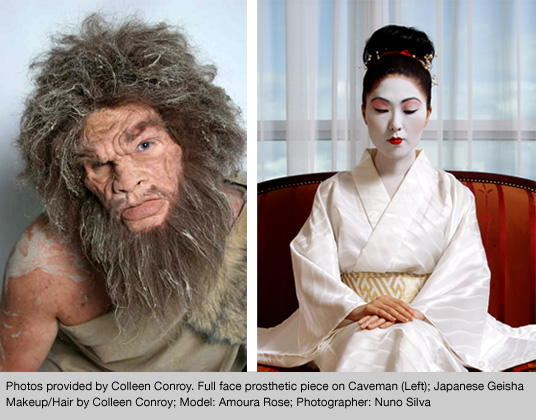 BMC: What were some of the challenges that you experienced when you first started out as a makeup artist?
CC: Like any other career you are always going to come across obstacles. Sometimes personalities clash, sometimes you might find it hard to learn a new technique, or sometimes as a new artist you might be overwhelmed with all the new adventures. Try to look at these things in a positive way; those challenges only make you stronger. This industry can be really tough to break into but learning from challenges makes you who you are.

BMC: Most memorable projects?
CC: One of the things I love most about being in this industry is that there is always something new and exciting happening. Your work can really take you anywhere and I am constantly developing more and more incredible memories.

In July I had the opportunity to assist a very accomplished makeup artist & hairstylist (Sonia Leal-Serafim - THEY Representation). It was for a Photography workshop by the renowned photographer Greg Gorman. It was such a valuable experience to be working with these accomplished professionals. It was a great way to expose myself to a more advanced atmosphere. Since then I have assisted Sonia on many different occasions and am now represented by THEY Representation Inc. I also have a lot of great memories working in the film industry. My very first film was the Disney movie SnowBuddies. The production company had sent us to Hemlock for two of the working weeks so we could film on the mountain. We had to take snowmobiles with our kits up the mountain in order to get to the locations. It was a lot of fun and the scenery was absolutely beautiful.

BMC: What was it like working on the Disney movies?
CC: Working on both SnowBuddies and SpaceBuddies was amazing! The combination of such a great and friendly cast and crew made the time spent at work so enjoyable. I absolutely love working with kids and the cast was comprised mainly of that.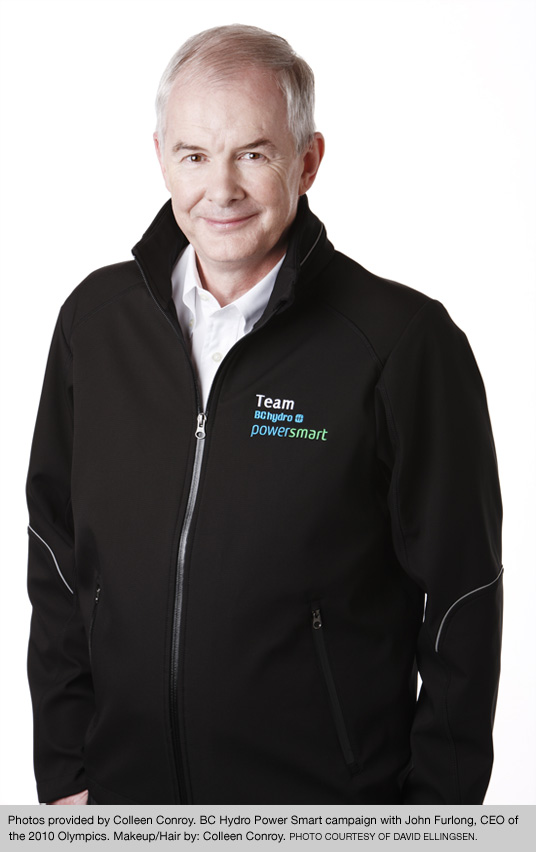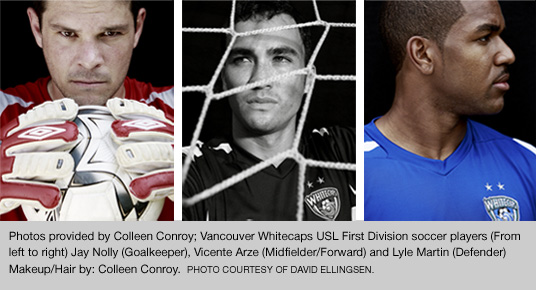 BMC: From retail to bridal to fashion shoots to TV/Film, which is your favorite area? What are the challenges?
CC: It is definitely hard to pick a favorite! There are always going to be benefits and detriments to each area of makeup/hair. However, I find it difficult to name any negatives! I truly love my career and find myself passionate about all areas. After having the opportunity to work in many different areas I am focusing mainly on photo shoots through THEY Representation.

BMC: How have your makeup skills played into your photography skills now that you are working from the opposite side of the camera lens?
CC: Photography has always been a passion of mine. I find that it is a great way to view makeup in a different light. It is important as a makeup artist to be able to tell how the makeup will translate through the lens.

BMC: How was your experience at Blanche Macdonald?
CC: Blanche Macdonald was a very beneficial experience. Not only are their name and their teachers very reputable, but the knowledge and skill that you develop at the school is outstanding.

BMC: What would you tell future students who are planning to attend Blanche?
CC: I received a lot of great advice from many different Teachers / Counselors at Blanche but here are a few that really stuck with me.

You never know whom you will meet. Be nice to everyone and make contacts whenever and wherever you can. In this industry you can't fully rely on your talent and skill, it has a lot to do with personality as well. Be confident. If it is something you truly want for your future then stick with it. It is always easy to give up on things when times get tough…but if you have a goal…go after it!