Makeup
Makeup Artistry Graduate
Professional Makeup Artist - Tokyo, Japan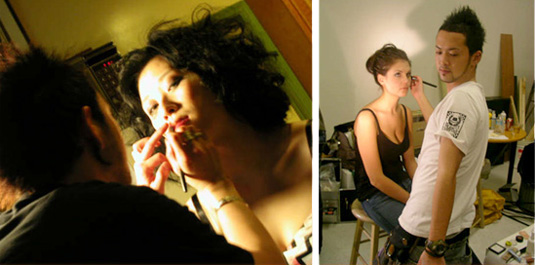 BMC: What have you been doing after graduating from Blanche Macdonald's Makeup School?
YI: After I graduated from Blanche Macdonald, I had done some film work and fashion shows (Vancouver Fashion Week, etc.) in Vancouver.
Starboard Cruise Service hired me as a Beauty Specialist. I worked on the cruise ship Mariner of the Seas – which is the second largest ship in the world – for 6 months and just kept doing makeovers - more than 800 people. I enjoyed traveling for free in the Caribbean Ocean. That was one of the most exciting experiences of my life!

BMC: What are some of the fun things you are doing at Laura Mercier? What are some of the challenges?
YI: I always meet new people every day, and love it when I make them happier. Laura Mercier is a well known makeup brand here, so there is lots of room and opportunities for creativity. So I am having lots of fun!

Some of my challenges as a makeup artist is that I always need to catch the trend and need to know what is new in the fashion industry and learn what is the current trend for makeup.

BMC: What were some of the challenges working as a Beauty Specialist on Marina of the Seas?
YI: I was fighting with seasickness during first 2 weeks. I had to work with tight schedules for makeover appointments. I was not only a makeup artist but I was also required to do cosmetic retailing as well. Improving selling skills was a tough challenge for me. I had a sale target number that I had to hit in order to get the incentive.

BMC: Who are your favorite makeup artists and stylists? And in Japan?
YI: Shu Uemura and Laura Mercier.

BMC: Which part of the course is your favorite?
YI: That is difficult as everything was fresh for me. If I had to pick I would say Hair Design and Fashion.

BMC: Tell me, what is it like working in Tokyo?
YI: Everything around here moves so fast, and it not just the people or the pace in everyday life but even the trends in Fashion. I have been feeling the different energy from all types of people everyday. If you love fashion, Tokyo is the best city in the world, believe me!

BMC: How did the education and experience you gained at BMC help you?
YI: Oh too much. My school life went by so fast, but I surely believe that BMC has helped mould me to become a
creative and innovative person and at the same time, improving my English skills tremendously.

BMC: What are some important factors for working as a Makeup Artist in Tokyo's Makeup/Fashion industry?
YI: Be observant and keep checking what is happening around you everyday. Make sure you know which industry you want to fit in otherwise you will be easily overwhelmed with loads of information here and get lost in it.

BMC: Any future plans?
YI: Yes, keep walking forward step by step. In five years, I want to be more involved in photo shoots and becoming even more artistic and creative.
My goal is to become an international makeup artist! So I am trying to learn nail arts, hair design and much, much more.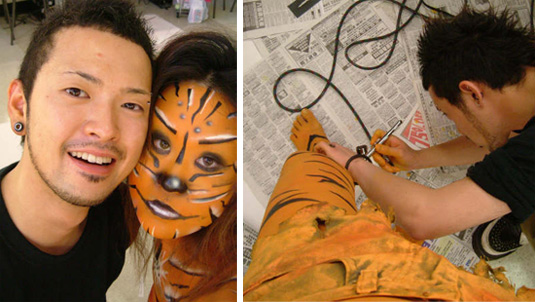 For our Japanese version of this story, please click here to view.