Makeup
CJ Wills is a woman who believes in challenges. You set your goals. You meet them. You move onto the next challenge. It's a philosophy that began at an early age and has taken CJ from her native England to A-List Hollywood movie sets to the classrooms of Blanche Macdonald's Makeup School.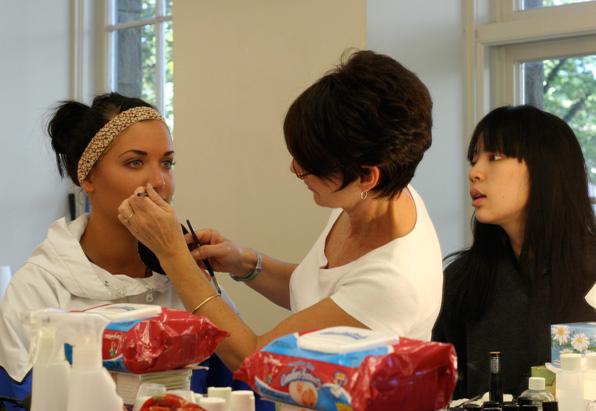 "When I was at school we had a career officer come in for a day," she recalls. "I mentioned that I might be interested in becoming a makeup artist. He told me I could never do it and my best plan would be to work on a cosmetics counter in a store."
CJ never took that store job. Instead she went to Tottenham Technical College in London to study hairdressing and beauty therapy and launched herself into her career. During her early days CJ was makeup artist on The Muppet Show, where she worked with superstars like Diana Ross, James Coburn and Christopher Reeve. She turned freelance in 1988 and soon became key makeup artist on hit shows including The Bill, Broker's Man and Peak Practice, whose star, Kevin Whately, would always insist on working with her.
"You'd have to ask him why he likes me," she laughs. "He needs a little help here and there. I guess he liked the way I cut his hair. We had great guest stars running through Peak Practice, people like Samantha Morton, Minnie Driver and John Rhys-Davis.
"One of my favourite jobs was working on Grant Thatcher on a series called A Dance to the Music of Time. His character was over 70 and James was in his late 20s. I had some lovely prosthetics to do on him. We would start at three in the morning to be camera ready for nine. And we'd still be filming at 9pm."
CJ's career was going from strength to strength. It was time for the next challenge: the move to Vancouver.
"I moved here in April 1999," she continues. "I had no work. Nowhere to live. I didn't know anybody. I had to start from the bottom again. The first thing I needed to do was gain entry to the union, IATSE. I met the criteria and eventually took the trade test that gave me full union status. The first production I did when I got out here was The Proposal with Jennifer Esposito and Nick Moran. Soon after that I was contacted by Norma Hill Patton and was flown to Vienna for a movie called Bride of the Wind. They were looking for someone who could do both hair and makeup. My job was making the Austrian actor August Schmolzer look like the painter Gustav Klimt."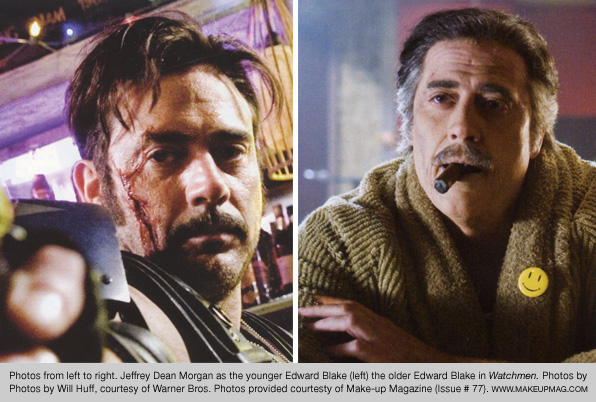 Soon she was back in Vancouver working on major Hollywood features like Watchmen, Things We Lost In the Fire and Night at The Museum 1 and 2.
"For the sequel I looked after the character of Sacajawea, played by Mizuo Peck. The character is a Native American woman. I had to bump up her skin tone a bit, and I had to look after her double too. That was a challenge and a lot of fun to do. The double was Asian and Mizuo isn't. They had a completely different skin tones. It was important to get things like eyebrows to match and getting the double looking as close as possible to the lead actress."
CJ was only on the Night at The Museum set for a month. Before filming started she had already committed to her next challenge, Blanche Macdonald. She had originally been approached by students to conduct workshops and was soon being persuaded by Todd McIntosh to take up a permanent teaching role. Now she's a key member of the team, teaching Makeup Fundamentals, Hair for Bridal and Fashion, and Hair for TV and Film.
"Normally your first job in the film or TV industry is going to be as a swing," she explains, "so you're going to be doing both hair and makeup. I had one student come racing up to me recently, saying 'CJ, guess what? I had my first day on set I had to put a wig on an actor, and because I could do it they asked me back.' It's really nice when students have moved on and they tell me what they're doing and how they've used what they learnt with me on a different course or job."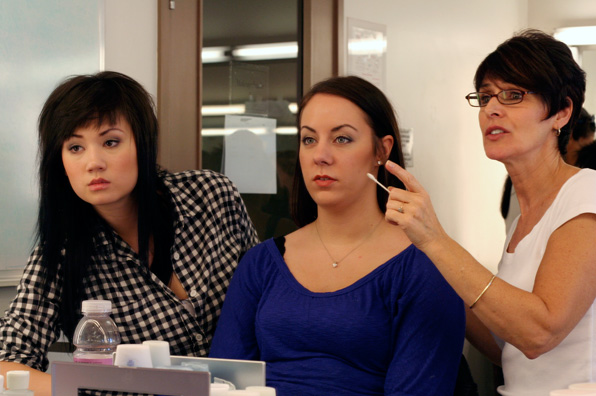 It's no surprise that students take to CJ. What first appears to be typical English reserve soon gives way to a mischievous sense of humour and a hands-on approach to imparting her extensive knowledge.
"I'll do demos," she explains, "but I like to go around to each and every student on a one-to-one basis to make sure that every point I'm making comes across to everyone. I want to make sure that happens on an individual basis."
This is what makes CJ special. She's lived her life setting challenges for herself. And she treats her students exactly the same way. This is real life education from an artist who has earned success through talent and hard work. She's teaching more than hair and makeup. She's teaching the mindset needed for a successful career.
"Things are a bit more serious on a big movie set than they are on a British TV show. They can be intimidating for people who haven't been there before. Things like attitude and punctuality are important. I'm always reminding students that everything they do in my class could lead to a referral when someone is looking for extra help on set."
Sounds challenging? It's meant to.