Makeup
Makeup Artistry Graduate
Key Makeup Artist for Citytv's Breakfast Television and for top Artists' agency, Judy Inc. - Vancouver, Canada
"Jessica is currently the key makeup artist for Citytv's Breakfast Television and W Network's Anna and Kristina's Grocery Bags. She has worked with Paramount Canada, MTV Canada, Razer Television, TV Week, the television series Kyle XY and a variety of locally shot commercials both print and film. With years of experience in the industry Jessica has the confidence and ability to work with any skin type and can adapt to achieve any look." - www.judyinc.com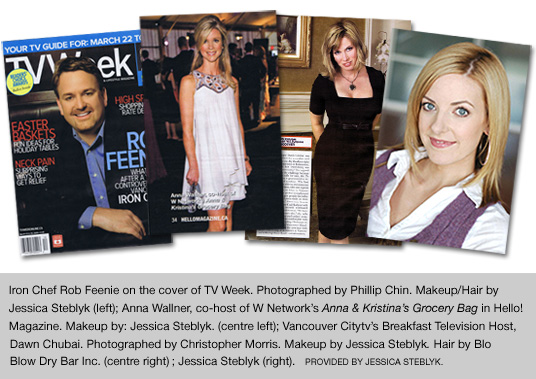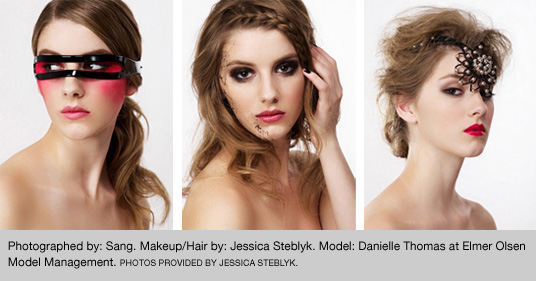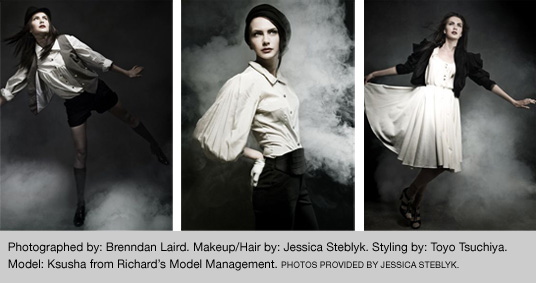 BMC: Tell us, what are you currently working on and what have some of your most interesting projects been since graduating from the Blanche Macdonald Centre's Makeup School?
JS: Currently I am working with the "Shopping Bags" Anna and Kristina on their new program called Anna and Kristina's Grocery Bags. Learning how a show like that is put together has been very interesting. I've worked on a handful of commercials, print ads, television shows, music videos, publicity tours, private client event makeup, weddings etc. It's really been a mixed bag and I find it all interesting.
For me I love the connection with the people, so more steady work, like Breakfast Television and Grocery Bag, where I can build friendships is the most fun for me.

BMC: Most memorable commercial project?
JS: The most memorable is definitely when I was assisting the lovely Carrie Williams on a commercial for a French family channel. First of all it was a two-day outdoor shoot and it rained the entire time! But what was interesting was the concept. It was all about familys doing things together. It started off with a family robbing a bank, a pregnant mother and her 8 year old daughter, police officers respond to the call, and from there it turned into a full on chase. It also included families who deliver pizzas, runners, reporters, SWAT team and so on. It was hilarious! And I learned what it meant to be soaked to the bone!!!

BMC: You have worked with tons of celebrities, who was the most unforgettable one?
JS: I'm going to say Dave Coulier. Let's face it I was born in the 80s and meeting Joey from Full House is an unforgettable experience!! I was also impressed with how absolutely gorgeous he is in real life; he has a sparkle in his eyes.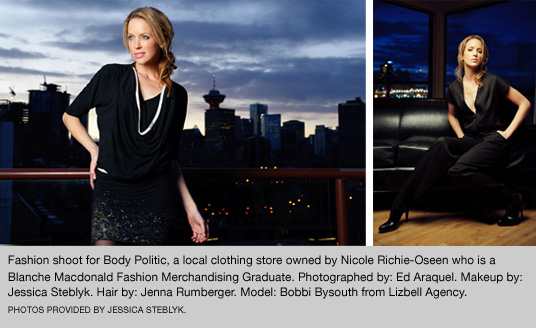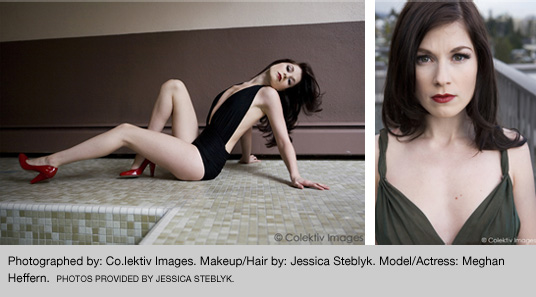 BMC: What was it like working with Laila Ali, daughter of boxing great, Mohammed Ali? How did this project happen?
JS: Laila was a guest on Breakfast Television. She was so kind and full of compliments. I sent her off to Holt's with a list of new makeup to buy. That's always the best when someone responds with "Oh my gosh! What did you use?! I must have it!"

BMC: What are some pointers you would give when keying makeup for TV such as Citytv's Breakfast Television and W Network's Anna and Kristina's Grocery Bags?
JS: I loved going to Blanche. I learned things I didn't know I didn't know. In the industry I find you learn the most from other makeup artists and all the teachers are working artists. It was fun and my time there gave me the confidence to walk into any situation, start working and continue learning!

BMC: What would you say to students who are coming to Blanche Macdonald Centre?
JS: You are choosing a career where you will be your own boss. This means your limitations are set by you and you alone. Work hard, persevere, start at the bottom, climb and there will be no end to the possibilities. And do creative photo shoots to build your book!!!!