Makeup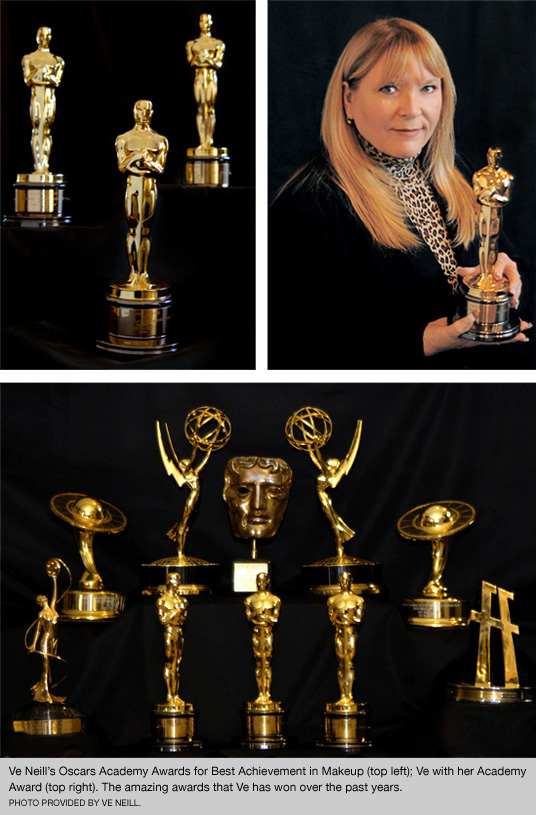 Three time Oscar Winner for Outstanding Makeup, Ve Neill will be hosting a series of exclusive presentations at the Blanche Macdonald Centre in Vancouver.
This will be her first appearance at a Makeup school in Canada. In her illustrious career, this renowned Makeup Artist has received no less than 19 international nominations for her outstanding Makeup work.Ve Neill has won 3 Academy Awards, 2 Emmy Awards, 4 Saturn Awards, a BAFTA, Local 706 Character Makeup Award and the first Artist to be awarded the Hollywood Foreign Press, "Makeup Artist of the Year Award".
In another cinematic tour de force, the upcoming feature film The Soloist starring Academy award winning and nominated actors Jamie Foxx and Robert Downey Jr. showcases the makeup effects of three time Oscar winner Ve Neill.
Undoubtedly, this will be another project that is sure to garner her further industry accolades.
Her visit to Blanche Macdonald will begin on Wednesday, January 28 2009 with an introduction to the Makeup Artistry students at the college where she will showcase her Demo Reel. There are two exclusive sessions scheduled with the Blanche Macdonald Makeup instructors where she will be reviewing how to create Pros-aide scars, 3rd Degree scars, changing skin tones and demonstrating Jude Law's "Love Robot" makeup from A.I. (Artificial Intelligence). A press reception is scheduled for Thursday, January 29 2009.
This Week of Makeup will culminate with her exclusive presentation on Saturday January 31st with her featured Character Design Seminar.
For every Makeup student and professional Makeup artist who wants to develop their makeup skills and to get an inside look at how Ve Neill has conceived and created some of the most iconic and most recognizable makeups in cinematic history, this is your opportunity to learn from one of the world's best. Each attendee will receive a Certificate in Advanced Makeup Training in Character Design, presented by Ve Neill.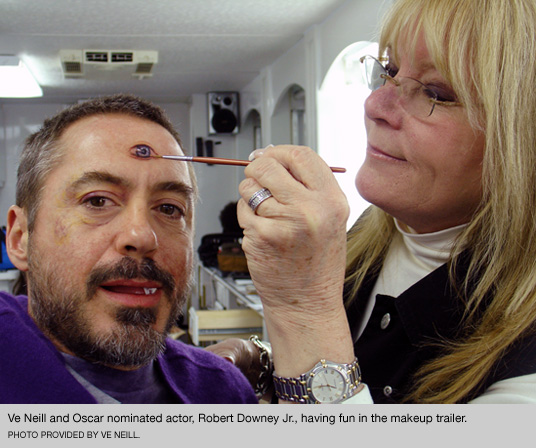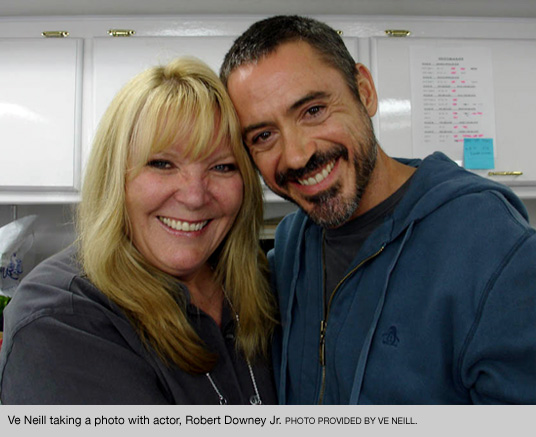 EVENT TICKETS - Selling Fast. First come first serve basis. This will be a sold out event! Contact Jen D for your tickets now!

Ve Neill – Advanced Makeup Seminar on Character Design
Blanche Macdonald Centre, City Square
Saturday January 31st from 10 am to 6 pm

$600.00 plus GST
Payment by cash or credit card only
For registration details, please contact Jennifer Daerendinger at 604.685.0347 or by email at jend@blanchemacdonald.com
Seating is limited.

Attendees of this seminar will receive a

Certificate from the Blanche Macdonald Centre
Signature Series – Global Makeup Masters
Advanced Makeup Seminar on Character Design presented by Ve Neill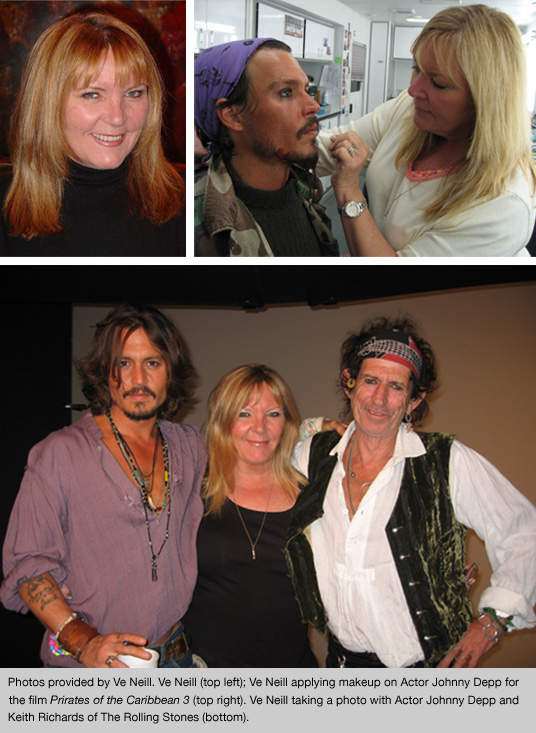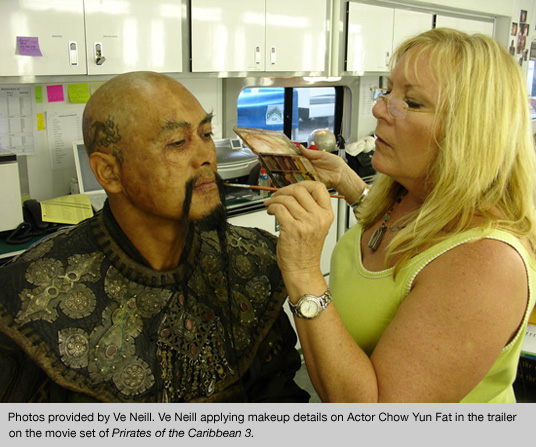 The Advanced Makeup Seminar on Character Design will cover the Role of a Makeup Department Head, Character Design, Collaboration with other Departments and Makeup character breakdown and demonstration for the characters for Jack Sparrow and The Penguin.
Ve Neill's Seminar outline:
Saturday January 31st 2009; 10 am to 6 pm
10:00am-12:00pm
Introduction
A) How to Be a Good Makeup Department Head
B) Character Design
12:00pm-1:00 Lunch break

1:00pm-3:00
Demonstration of Danny DeVito's "Penguin" makeup from "Batman Returns"
3:00pm-3:30pm Break

3:30pm-4:30pm
C) Collaboration with other departments with regards to Character Design
D) Presentation of Makeup Design to Director, Producer & Actors
E) Working as a Personal Makeup Artist to high profile Actors
4:30pm-5:15pm
Demonstration of Johnny Depp's "Jack Sparrow" makeup from "Pirates of the Caribbean"
5:15pm- 6:00pm
Academy Awards – Oscars – Best Achievement in Makeup:
1995 Ed Wood
1994 Mrs. Doubtfire
1989 Beetle Juice
Academy of Science Fiction, Fantasy & Horror Films, USA – Saturn Awards Best Makeup:
2008 Pirates of the Caribbean: At World's End
1995 Interview with the Vampire: The Vampire Chronicles
1993 Batman Returns
1990 Beetle Juice
BAFTA Awards - Best Makeup/Hair:
2004 Pirates of the Caribbean: Curse of the Black Pearl
Daytime Emmy Awards - Outstanding Achievement in Makeup:
1988 Pee-wee's Playhouse
Emmy Awards – Outstanding Achievement in Makeup for a Miniseries or a Special:
1997 The Shining
Hollywood Makeup and Hairstylist Guild Awards – Best Period Makeup – Feature
2004 Pirates of the Caribbean: Curse of the Black Pearl