Makeup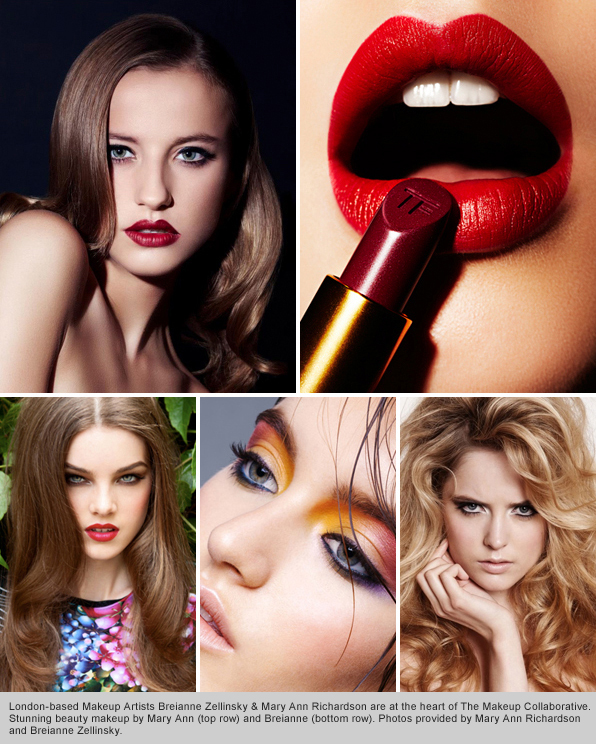 An Italian café in London's swanky Soho is the perfect location to meet a pair of globetrotting graduates from Canada's #1 Makeup School. Mary Ann Richardson, as befits a young Englishwoman, sips an earl grey tea. While Vancouver native Breianne Zellinsky embraces her own cultural stereotype by happily ordering multiple cappuccinos. They're makeup artists with international aspirations. And together they're creating a worldwide community of artists with their incredible project, The Makeup Collaborative.
Mary Ann, who mainly works in TV and commercial advertising, had the original idea for something more than a makeup blog, but she could have barely anticipated the site instantly blossoming into a global directory and resource for Makeup Artists. Teaming up with fashion specialist Breianne (and three other Artists, all experts in different areas of makeup), in slightly over half a year The Makeup Collaborative has had contributions from celebrity artists, hosted masterclasses around the world, received product sponsorship and even been able to offer assisting positions at London Fashion Week.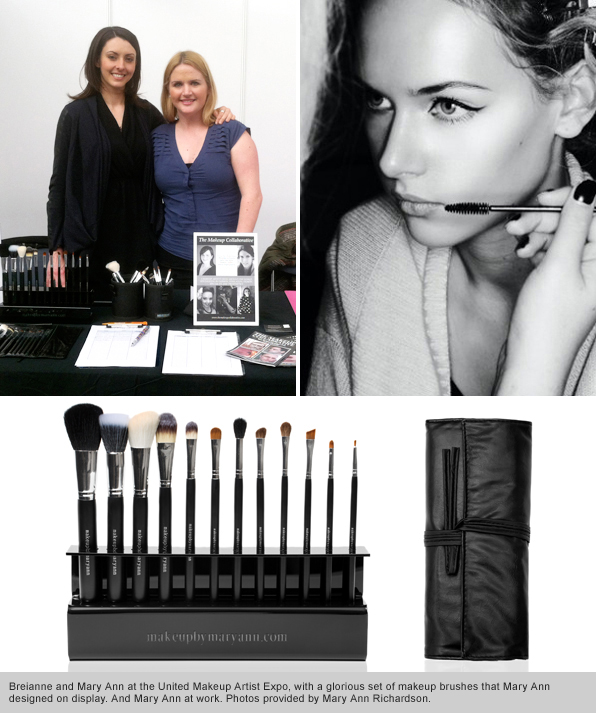 For Mary Ann and Breianne their passion for every aspect of the makeup industry drives them to share their knowledge. And it's that passion that led them to Blanche Macdonald to begin with.
"I was working in a nine-to-five job in South London," recalls Mary Ann. "I just knew I wanted to be a Makeup Artist. I would look at pictures in magazines and think, 'How can I could do that?' I visited Canada when I was 15 and knew I wanted to try living there. One day I googled 'Makeup' and 'Canada' and Blanche Macdonald came up. Within two days I was signed up. I wanted to train and become a master in my field and I wanted a program that was extensive. Blanche Macdonald had it all. I thought, I'm going to give it everything I've got, work as hard as I can, and see what happens. And after a year I was signed up by an agency called Judy Inc.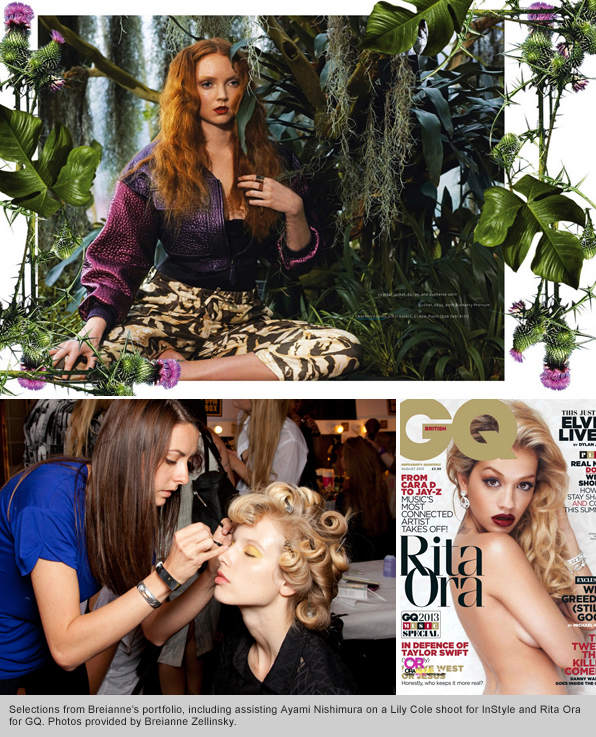 "CJ Wills was my fundamentals instructor. She's a great teacher, she's British and we had a mutual bond from the start. A lot of the disciplines she taught me are things I pass onto my assistants now. I'm incredibly strict about their kit. It's so important! Her ethos, and staying in touch with her to use her knowledge and experience has really been invaluable to me. She's helped me get jobs in Vancouver and London!"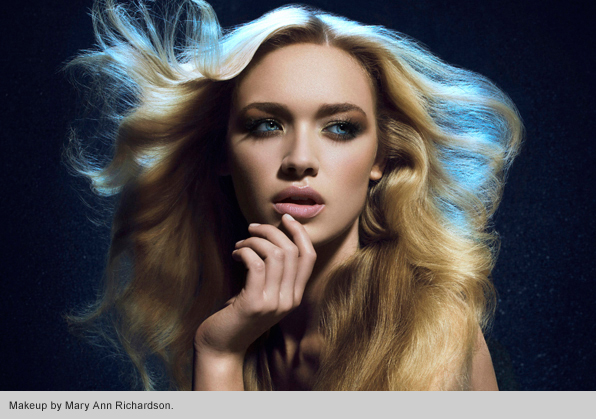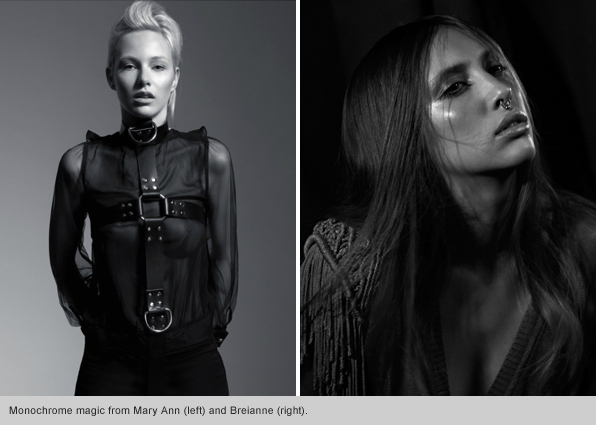 "Makeup was always going to be my career choice," explains Breianne. "I was always playing with Makeup. When I was five I was stealing my Grandma's lipstick and turning up with bright red lips. I loved making people feel beautiful. That was my big thing. When I came to Makeup School it was all so exciting. The course was amazing!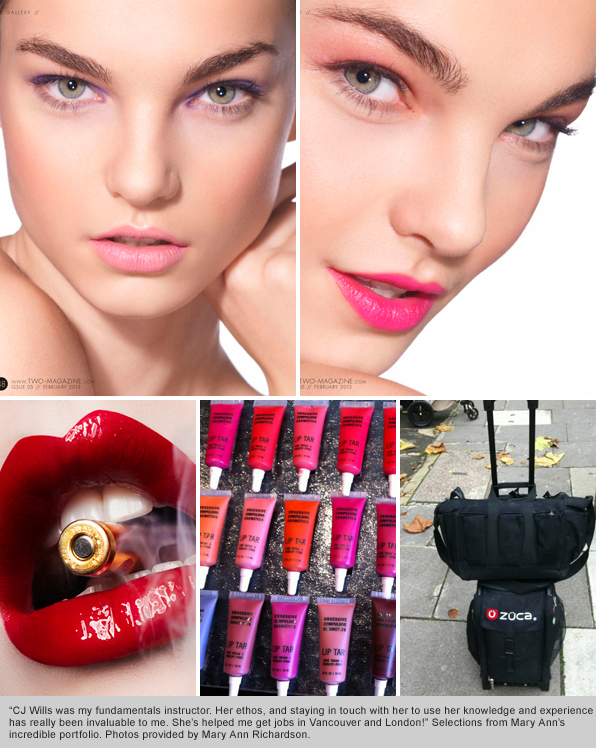 "After I graduated I started working in Avant Garde salon with Jon Paul Holt. I wanted to get back into makeup, so I got a job for MAC at The Bay Downtown, and did weddings and fashion shoots on the side. I began working four afternoons a week at Blanche Macdonald, Monday to Thursday, so I could still do photo shoots in mornings and bridal work at weekends. I appreciated the program even more when I came back to Blanche Macdonald. I really got to know everyone who makes that school possible and saw the family atmosphere and how everyone works hard together."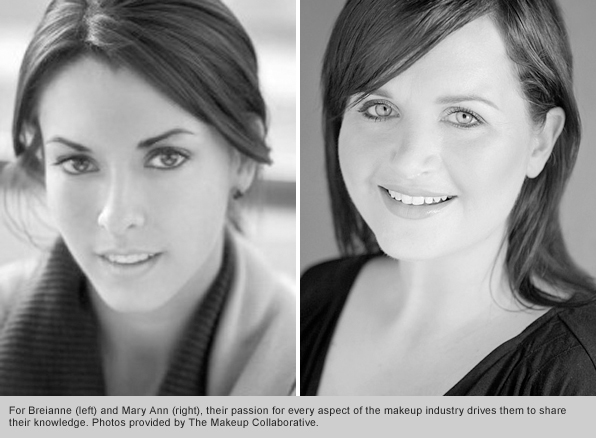 Neither Breianne nor Mary Ann had planned to relocate their makeup careers to London. Breianne was delighted to try living in a new city when the opportunity arose. Mary Ann, who still loves Vancouver, just had her Canadian work permit expire.
"I still love Vancouver," sighs Mary Ann. "I came back to London to pursue my career and it was a humbling experience. I had to start my portfolio from scratch and had to prove myself all over again. I busted my guts for four years, every hour of every day, to get to where I was in Canada. But I had no doubt that I would be doing Makeup for the rest of my life. I was working with a photographer, Claire Harrison, who helped me upgrade my portfolio with some killer shots and I started doing commercial print advertising. That's what I do most now. That's the avenue I wanted to specialise in, building on my work from Vancouver. CJ at Blanche Macdonald put me in touch with Caterina Miller from Channel 5. I met with Caterina and we hit it off. She was looking for another person for her freelance team and I've been booking dates for Channel 5 News ever since."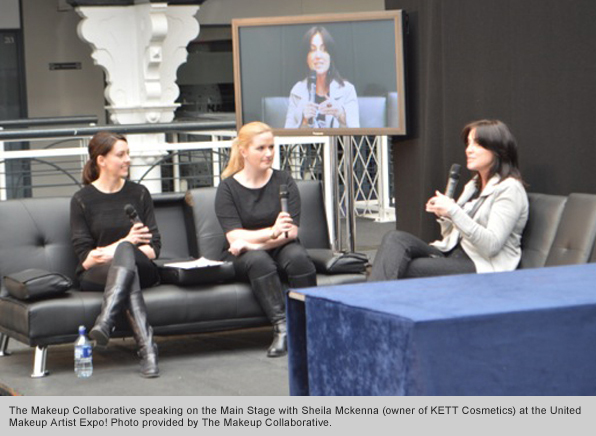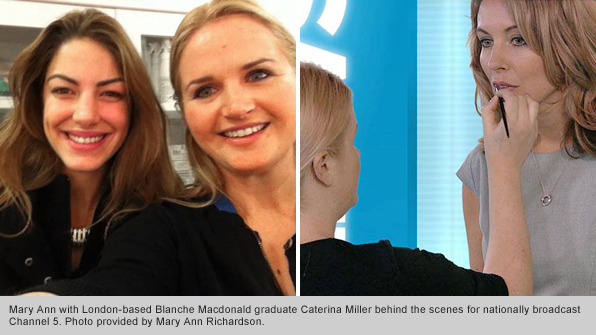 Mary Ann can now claim clients as diverse as a national TV channel, Elle, Staples, cloud hoisting company PEER1 and business group Enterprise Nation.
Breianne has been equally busy: a situation that began the moment she landed in the UK.
"I was speaking to Janeen Witherspoon before I even moved to London. We'd both worked with Jon Paul Holt. The second day I lived in London we were doing a shoot for Dazed & Confused together and I've worked with her ever since as her First Assistant. She's the sweetest human being in the world! It's been a great opportunity for me. I can experience everything she does, which is the best thing I could ever ask for – working for Vogue and Marc Jacobs campaigns. She wants me there and has a lot of faith in me.
"I've started assisting Ayami Nishimura too, and together we've worked on GQ, InStyle and with the photographer Rankin."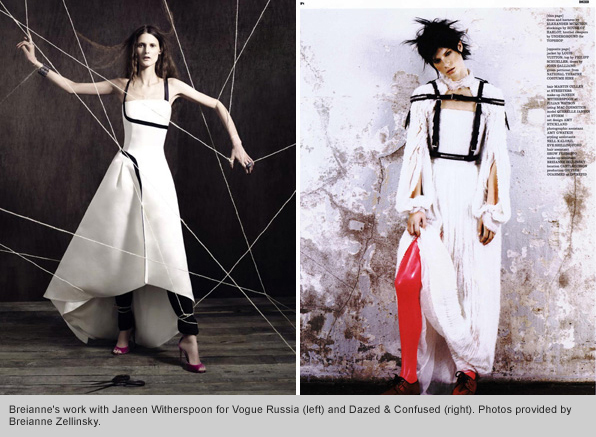 Mary Ann and Breianne originally met in Vancouver, and spent a few months working together at a Makeup School in London, teaching and coordinating, and taking opportunities to work at countless shows at London, New York and Paris Fashion Weeks. Once Mary Ann had the idea for The Makeup Collaborative she knew she wanted Breianne on board.
"I'm not really a blogger," she explains, "but I wanted to create a community platform for artists specializing in different fields – Beauty, Fashion, Education, TV and Film, Makeup Effects and Prosthetics. I had all these ideas running around my head, wanting to offshoot into different areas. I went for it, contacted some incredibly talented artists who I'd connected with, explained what I wanted to do and everybody wanted to be a part of it. We've done more than I could ever have expected. It launched it January and we're already hosting Masterclasses and offering assisting positions at two shows at London Fashion Week. We showed at the United Artist Expo, we've also had celebrity Makeup Artist contributions, and product sponsorship, all in the five months we've been live.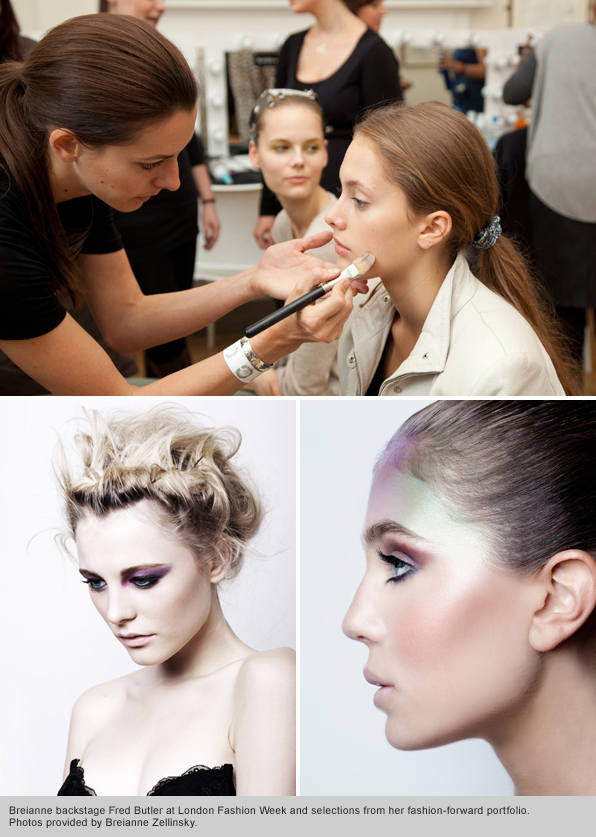 "To become part of our directory you have to have a web site. You need to be at that standard. To be a contributor I don't just need good artists, I need people who will encourage and be proud to represent The Makeup Collaborative. We're all from around the world, and we want to spread The Makeup Collaborative that far. I'm encouraging people to get in touch wherever they are. The more artists from different countries and cities we have, the more exciting it becomes. We have people hosting masterclasses as far away as Seattle and Ireland, focusing on all types of Makeup. We're already averaging 10,000 unique visitors a month. It's growing as each artist promotes us around the world. I'm a huge fan of The Big Bang Theory, and Peggy Nichols, who is the head of its Makeup Department, is going to be interviewed for the site soon!"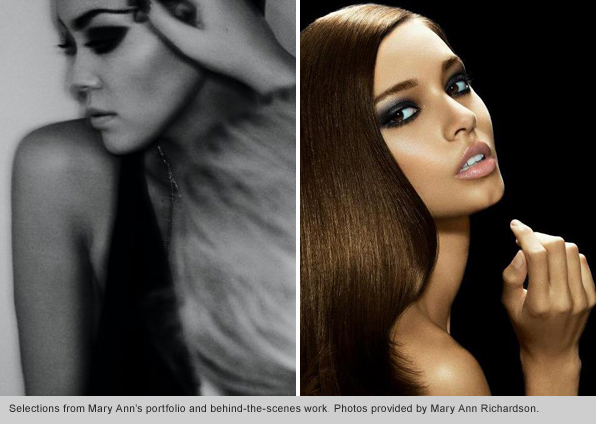 The Makeup Collaborative may be taking on a life of its own, but it's still only the beginning for Mary Ann and Breianne. Mary Ann has a brush line in production (that will soon be available to purchase on The Make Up Collaborative) and Breianne is looking to get into education, ideally at the Vancouver Makeup School where her own journey began. Sharing their passion for their art, and careers, keeps driving them forward.
"I love making people feel beautiful," smiles Breianne. "It makes me feel amazing. I love the hustle and bustle and the wow factor."
"I've always known that I love Makeup," agrees Mary Ann. "I can't even say why. It's part of me. It's who I am and what I've always been."