Makeup
The fourth annual Vancouver edition of the International Makeup Artist Trade Show (IMATS) has come and gone in a flurry of glamour and creativity, and exhibitors and attendees were in near unanimous agreement that this was the busiest and best Vancouver IMATS yet.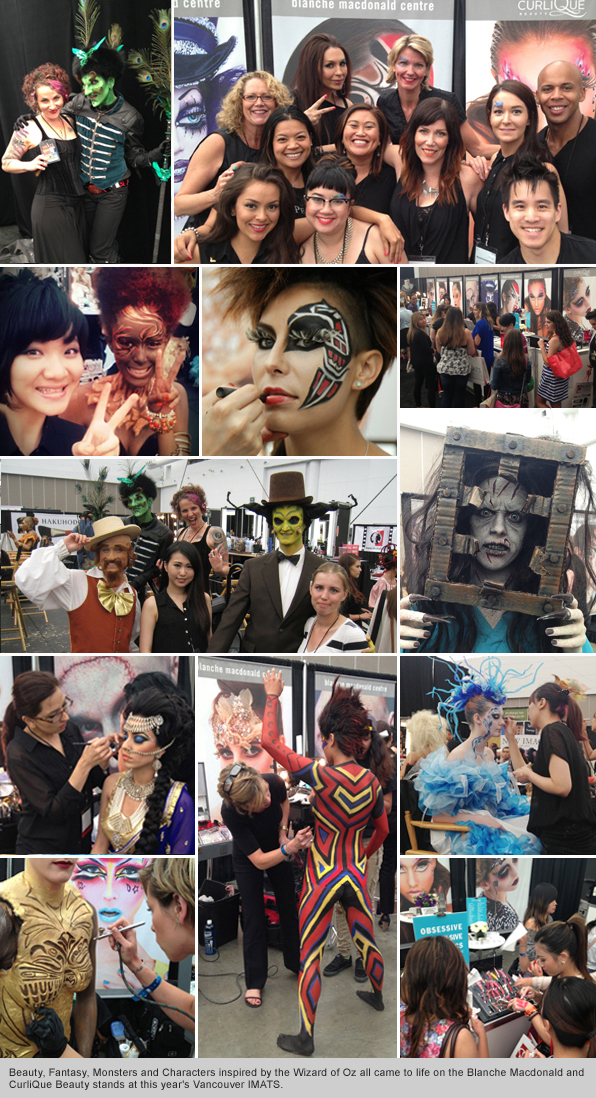 Perhaps the happiest person at the entire Show was recent graduate Angie Balbon, who took a fabulous Second Place in the Battle of the Brushes Character Prosthetics Student Competition.
"I would always read the success stories of Blanche Macdonald grads that have become accomplished artists and I thought, that's going to be me!" she beamed while still clutching her trophy. "If you follow your dream you never know what's going to happen. Don't think it's out of your reach, because it happens! You think, pinch me, because this is too good to be true!"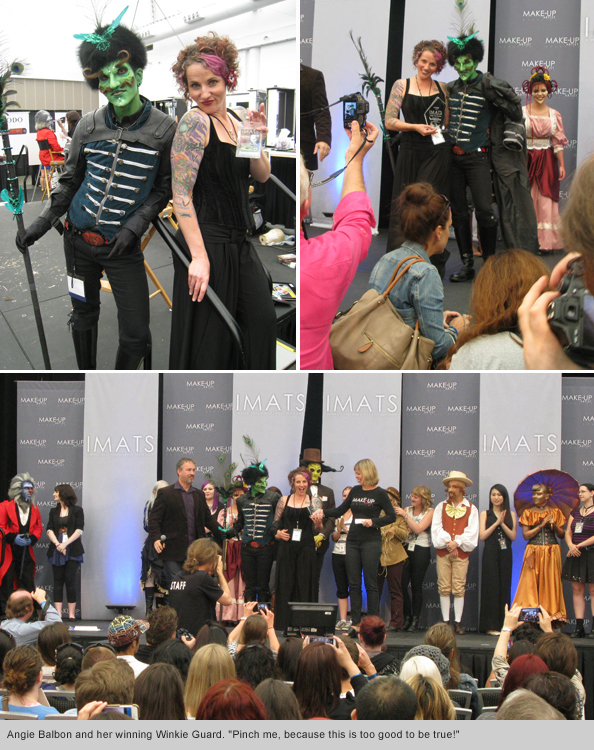 Taking the competition theme of 'Oz' as her starting point Angie created a trophy-winning Winkie Guard (that's the real name of the Wicked Witch's troops – seriously!) in three hours.
"I wanted to do something that appealed to me. I have an affinity for green people. I have two of them tattooed on my arms! I did my own depiction of a Winkie Guard. I wanted it to have elements of me in it, but people could still see that he's from Oz. When they were giving out the prosthetics I got a nice big nose, a pointy chin and an eyebrow piece that was already full of texture so I just had to highlight and shadow and contour it. Just what I wanted! The universe was smiling on me!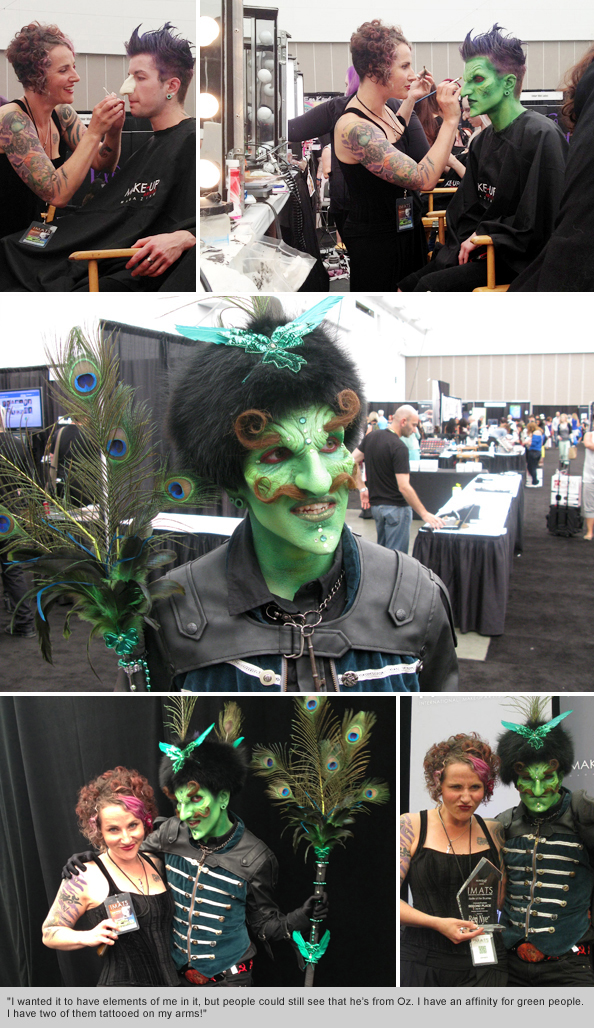 "I was here at the Tattoo Convention a few months ago, where there was a Zombie Pageant competition. I entered that and came second for Favourite Zombie – not everyone liked my disco zombie concept – but I won Best Zombie Makeup! That was one of my entry photos for the IMATS. Out of the hundreds of entries, only eight people get picked, so I'm hoping having this on my résumé will take me places.
"Competing was amazing. I really put it out there. I have a whiteboard at home where I've written 'WIN THE IMATS'. The standard today was amazing. Everyone was original and creative. I couldn't pick a favourite.
"I'm going to be in Makeup Artist magazine, which has always been one of my goals. I loved seeing the creativity coming from my fellow Makeup Artists. Looking around, that was inspiring. Sharing that passion is how we're going to learn. Share the love!"
Congratulations are due to all Blanche Macdonald Vancouver Battle of the Brushes finalists, Angie, Jamie Minnie and Dora Tsai in the Character Prosthetics Competition, and Hailey Lovas, Fiona Cheng and Jenny Tseng in the Beauty/Fantasy Competition, who all delivered incredible work under the most high pressure conditions. Reaching that stage of excellence is a remarkable achievement and a huge step towards great things.