Makeup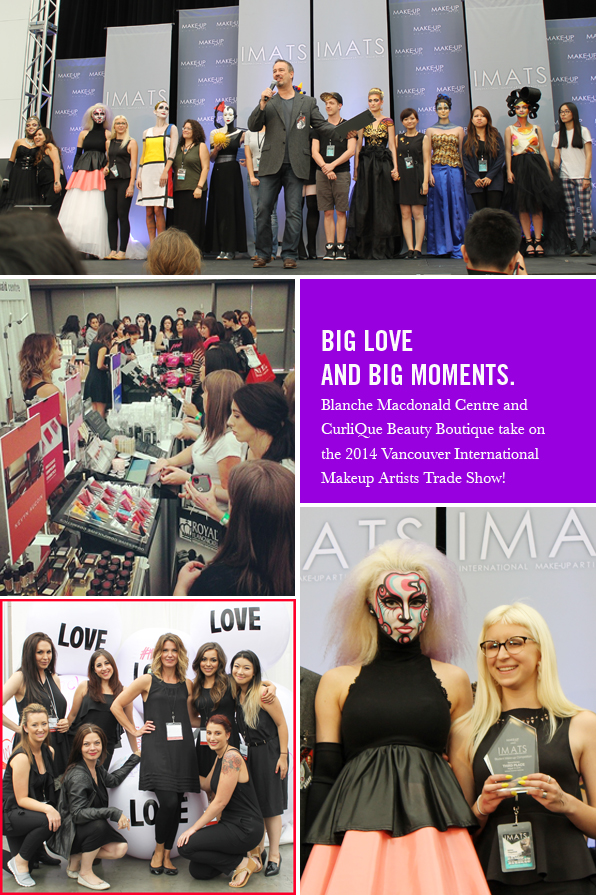 Where else can you be in a coffee lineup with a swamp monster, brush elbows with a unicorn, or get bloodied up by your industry idol? We're still reeling with awe, excitement, shock and pride after a whirlwind weekend at the IMATS Vancouver 2014!
Hosted yearly in each of six premiere cities, the International Makeup Artist Trade Show (IMATS) is the world's largest get-together for Makeup fanatics to swap quips, tips and, of course, load up on kit must-haves! This is one of our favourite events of the year, where we set our LOVE for what we do to shimmering amongst a gathering of our friends: tip-top Makeup industry Legends, Award-Winning Artists, TV & Film set heavy-hitters and YouTube Beauty superstars.

It is also when we take to the bleachers to cheer on our own Blanche Macdonald Makeup talent in the Battle of the Brushes Character/Prosthetics and Beauty/Fantasy student competitions. At the culmination of two heated rounds of artistic tour de force, we were ecstatic to watch as Blanche Macdonald Global Makeup graduate Kelseyanna Fitzpatrick fluttered forward to grasp at the glassed trophy, taking a stunning third place win in the Beauty/Fantasy competition for her Picasso-inspired face of whorls.
"I've always been inspired by Picasso's bold lines and colours, and how he does beauty in new ways by using different perspectives and distortion. I was inspired by that to create my own style. This was how I interpreted the theme of 'Art Through the Ages.'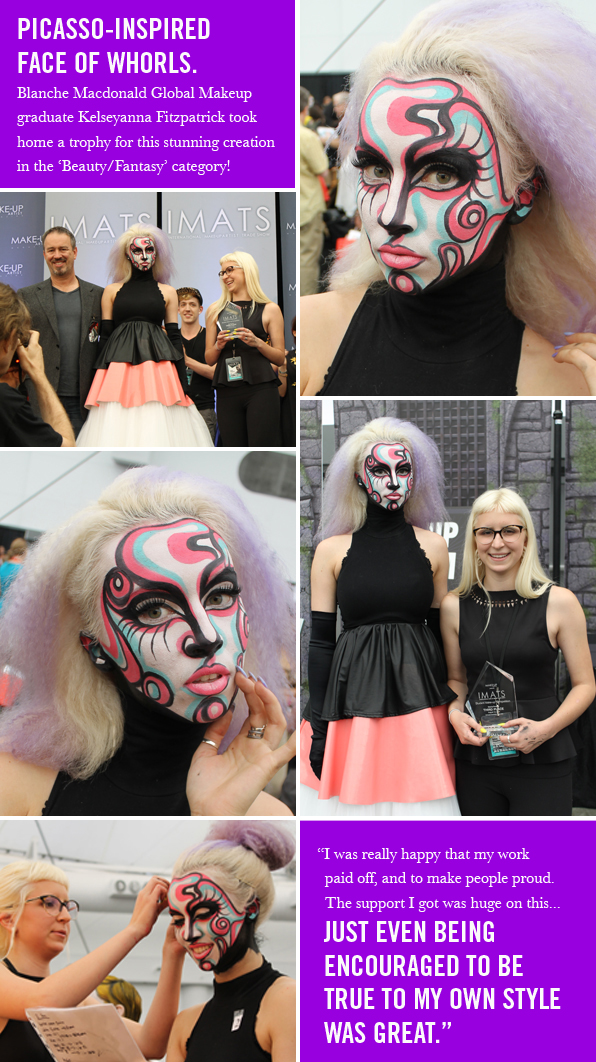 "I was definitely surprised," she beams. "I was really happy that my work paid off, and to make people proud. The support I got was huge in this. As much as the competition was fun, what meant the most to me was the training that I got from Blanche Macdonald, and how they shared all of the team's work to get us excited and ready for the day. Just even being encouraged to be true to my own style was great."
Back at the CurliQue Beauty booth, celebration was a constant throughout all days, all hours of the event. We had the spectacular, spit-fire Siân Richards, TV & Film maven of such shape-shifting works as Halle Berry's Cloud Atlas transformation and IMATS keynote speaker, spitting out fabulous British wit in what was the CQ premiere of her London Brush Company collection. Present also were the lovely Jessie of Love for Lashes, and JoAnn Fowler, founder of Sappho Organic Cosmetics and Blanche Macdonald Makeup graduate. It was great catching up with our industry friends! Emmy Award-Winning Makeup Artist Kevin James Bennett, and AJ Crimson, CEO of BLACKBOARDGROUP Management popped in for hugs and hellos, as well as Blanche Macdonald graduate Heather Nightingale, who bustled over from her slot overseeing the Make Up For Ever booth.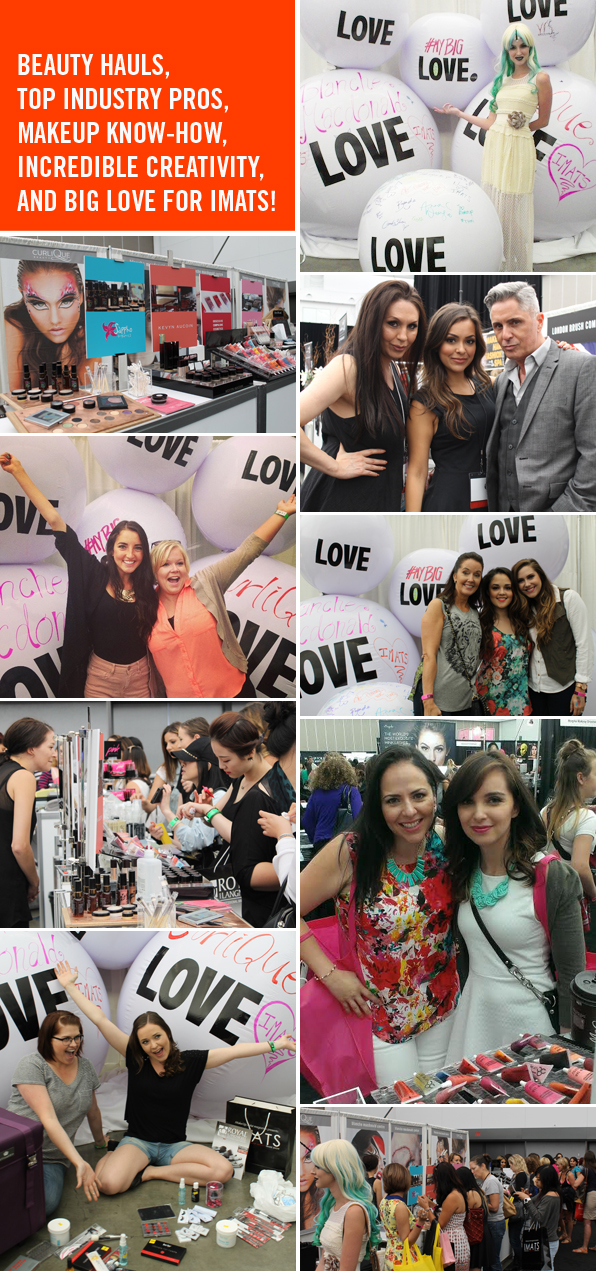 We had a blast with our Big Love Ball installation, where we invited makeup fanatics (and monsters alike) to show their BIG LOVE for IMATS, capturing the moments and collecting them together under one hashtag-ed umbrella of excitement, #MyBigLove. We even had New York- based Pro Makeup Artist Ayami Nishimura come by before her keynote presentation for a quick snap and CQ booth shop!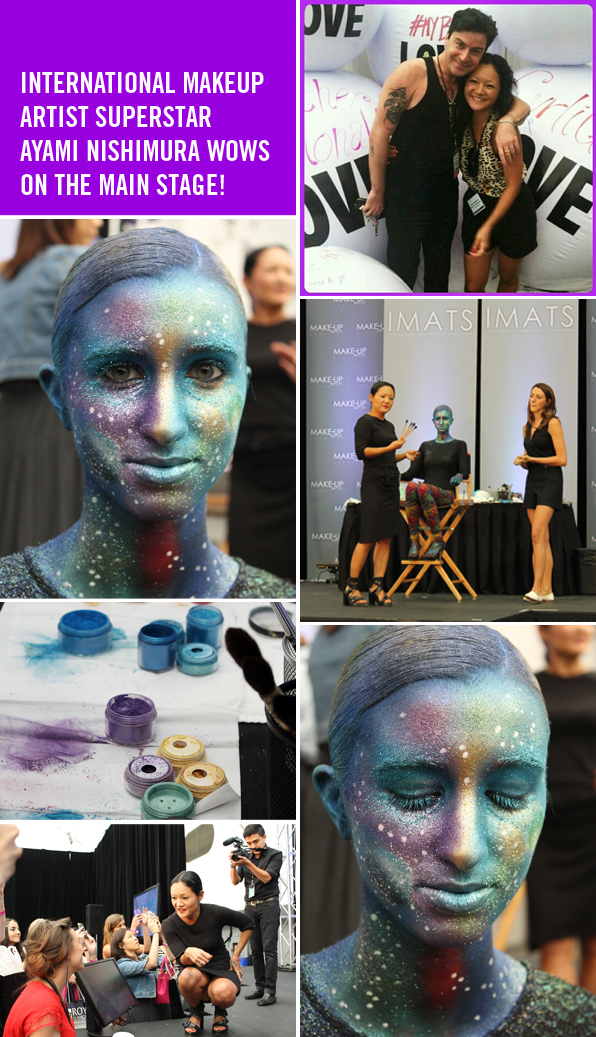 We hope all of you that joined us at IMATS Vancouver 2014 had a wonderful time, and for those of you who didn't make it, we hope to see you next year!
Congratulations are due to all of our Blanche Macdonald Battle of the Brushes finalists, who displayed great skill and stunning creativity: Pauline King and Marina Hume in the 'Character/Prosthetics' Competition, and Jenny Tseng, Mimi Choi, and Kelseyanna in the 'Beauty/Fantasty'. We are so proud of all of you, and cannot wait to see awaits you in competitions to come.