Esthetics & Nails
Esthetics/SPA Therapy Graduate
Nominated for the Greater Langley Chamber of Commerce 2008 Business Excellence Award - Vancouver, Canada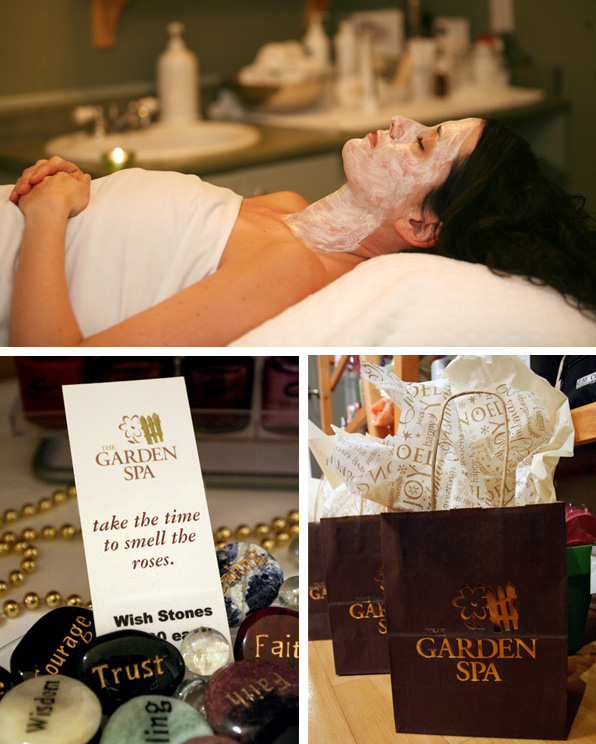 BMC: What have you been doing after graduating from Blanche Macdonald Centre's Esthetician School?
ST: I started my career at Shibui Skin Care, in White Rock. The first year was focused on learning spa flow. Each spa delivers their brand of esthetics. Watching, and learning from other staff and management was a tremendous help!

After settling into spa flow, my focus was to develop different types of services for clients as well as offer more variety of skill sets to my employer.

This included relaxation arts like Holistic Foot Reflexology (Pacific School of Reflexology), Chinese Massage for Pain Relief (Kwantlen Continuing Education) and Warm Stone Therapy (Ambianz).

Taking ownership of The Garden Spa meant risk. But I was ready to try! I went to Denver and took Strategies, a business development course designed for spas. Over the next few years, I kept trying different things - looking for ways to reflect my values into the business in a practical way.
BMC: Tell us about "The Garden Spa"? What were some of the challenges?
ST: At first my challenge was to keep the essence of the spa alive during the transition. To do this I had to create trust with the staff. It was a time of uncertainty for them, so I wanted to ensure they felt valued and secure during the process. I had to listen and learn from the staff and be patient. Changes had to be made slowly and only when those changes enhanced the spa. Making change just to make change would have caused havoc.

Making the spa my own meant growing the business in different ways. Establishing new business and community relationships was part of my goal. We started reaching out to organizations such as the Downtown Langley Merchants Association and meeting local businesses. Through this, we were able to build mutual reward programs with many downtown businesses.

The charities closest to our hearts are the Langley Food Bank and the Canadian Cancer Society, which we support by hosting a monthly spa event. We also have taken the spa 'on location' offering free hand massages to attendees at various functions.

Participating at H.D. Stafford High School's "Wax the Teach" was definitely a highlight! We had the opportunity to help support their fundraising goal as well as introduce students and educators to our spa.

I also discovered a new niche to separate us from other spas; as The Garden Spa has always been 'Health through Relaxation,' it was time to broaden our services to offer it all: Body, Mind and Spirit.

Offering Clinical Hypnotherapy, we now can help clients to quiet the mind and create permanent, positive change.

Adding Heart Resonance Therapy, we can provide energy work to clients through practitioner services or teach workshops for those interested in acquiring these skills for themselves. As an owner/esthetician I have found it vital to my wellbeing to be able to strengthen myself from within. The greatest challenge of all: the day-in day-out commitment we make to each guest who passes through our doors. Making them feel special and making each visit, each experience…memorable…for them, and to do it consistently! That is our greatest challenge and our deepest desire to achieve.

BMC: How did you feel when you were nominated for the Greater Langley Chamber of Commerce 2008 Business Excellence Award?
ST: Terri, my assistant manager was at the desk when I opened the letter and honestly I was speechless!

I was so surprised and then so grateful. Grateful to my staff, who care so much to deliver their best, each and every day…grateful to our spa guests who have supported our business through the years…and very thankful of those who felt so passionately about our spa that they would go through a very involved process to meet the qualifications of nominating a business. Finally, I was so appreciative of the Greater Langley Chamber of Commerce Committee who endorsed the nomination, as not all nominations received are accepted.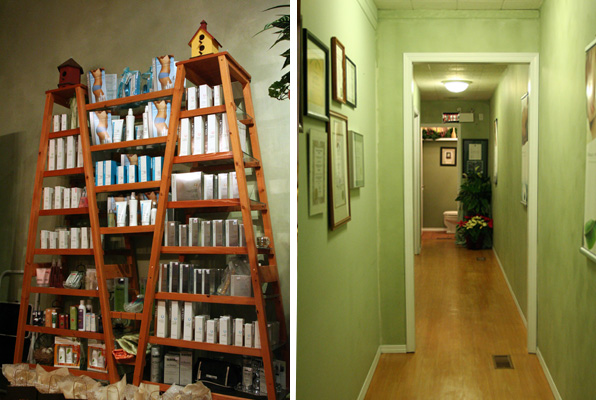 BMC: What was your experience like at Blanche Macdonald? Was it what you expected?
ST: From the moment I walked through their doors on the first tour, I immediately knew this was the right school for me! I experienced a very professional and caring atmosphere. Having visited other schools I recognized the quality of Blanche immediately. During my time at Blanche, the educators were committed to us. Not only did I receive esthetic knowledge but students were also exposed to sales and marketing ideas, as well as communication and interpersonal skill development. We received the full package needed to begin a successful career. We were also encouraged to keep learning, keep developing our skills after we passed our program…and to keep in touch! Support in job placement is such an advantage! I am thankful to Debbie Nickel, BMC Director of Esthetics for being so helpful through the years.

BMC: How has the knowledge and experience you acquired at Blanche Macdonald have helped you in your Career?
ST: Because of my experience at Blanche I am a very confident esthetician. I know I have received expert training; therefore when clients have questions about skin or body care, I use the education and skills acquired at Blanche to express this knowledge in a way clients can understand. We work together to solve their skin concerns in a caring and supportive, professional manner.

Learning interpersonal skills helped me in all business areas including client and staff, business and sales relationships.
The instructors at Blanche always indicated that the education we are receiving is just the beginning. As a graduate your Diploma is not the end of your education…but the beginning. We need to hone our skills and our craft.

BMC: What are some pointers you would give for those who wants to become an esthetician and a spa owner?
ST: First of all…keep learning! Be dedicated to your clients. As you grow, be willing to discover a new aspect of yourself. Every person has an untapped well of talents and abilities. So try something new! Most people's regrets aren't about the things they've done, but the things they WISH they had done. For owners…recognizing your own skill set and then hiring complementary to yours. Every person has strengths and weaknesses so you'll be better at some things than others. Hire people whose skills are stronger in the areas where yours aren't. This builds a better, more balanced team.

BMC: What would you tell students that are coming to Blanche Macdonald?
ST: That you are entering a place dedicated to your education and personal growth. If you take your training seriously and really listen to all the information you are receiving, you will come out with a wide variety of skills and knowledge to help you begin your career! You truly receive what you are willing to learn.