Esthetics & Nails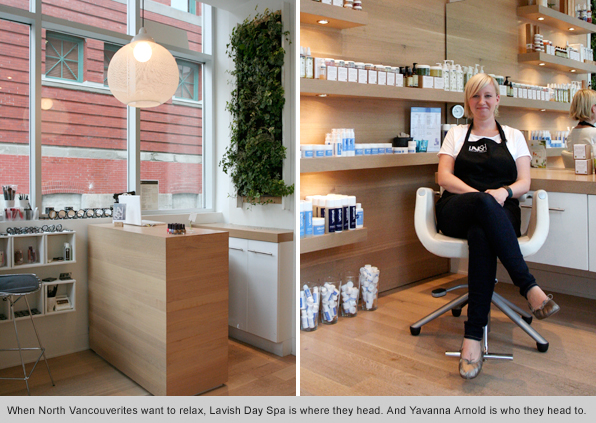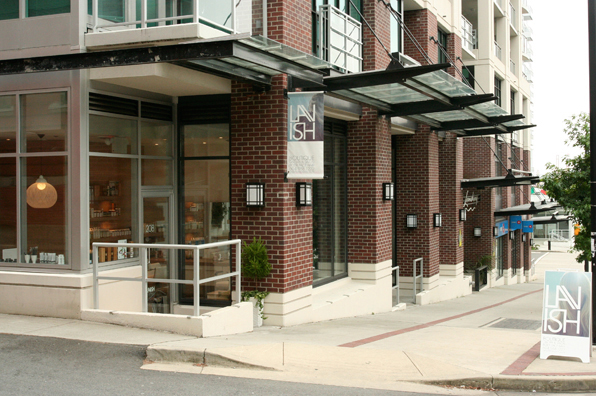 Walk through the doors at Lavish Day Spa for the first time and you're temporarily transported to the most famous scene from Field of Dreams.
Is this heaven?
No, it's North Vancouver.
You also have to fight the urge to curl up and take a nap. It's that relaxing. That's the power of the serene style and elegant design in this compact retail space a short stroll from North Vancouver's celebrated Lonsdale Quay. But that's just the beginning of the hospitality. The real magic is the welcome you receive from the owner of Lavish, Blanche Macdonald Esthetics graduate Yavanna Arnold.
"We were voted third best Day Spa in North Vancouver in the North Shore Outlook a couple of months ago," she explains. "First and second were well-established places, so we have plenty of time to catch them up. People are saying it's the best facial they've ever had. And we get compliments on our space every single time. It's actually rare when someone doesn't say something."
For anyone who knows Yavanna, opening a spectacular spa of her own hasn't come as a surprise. It was always her ultimate aim, and it's what took her to Blanche Macdonald's Esthetics School to begin with.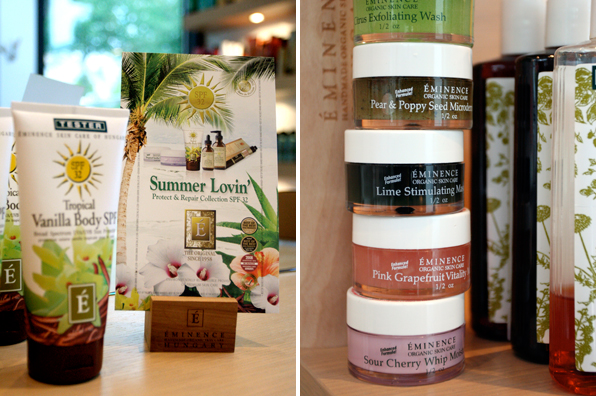 "I always thought I wanted to get into this line of work," she continues. "My mother, Susan, is a hair stylist and we always had a dream of opening a place together. She worked from home when I was young, so I literally grew up in a salon environment.
"I was always drawn to esthetics; the beauty of having people excited to go to a spa and it being such a treat. I love making people feel good. Now we have so much knowledge about skincare and the products we use on our bodies, we're helping people choose the right products to improve their skin and overall health."
Yavanna attended nail technician school when she was 17, and took what she learnt to various retail cosmetic departments. As the young Yavanna looked around the industry back in 1999, she realised that if she were going to grow within it, she'd need more education.
"Not just more education," she insists, "the right kind of education. I looked at different schools and decided on Blanche Macdonald. Having been in the industry as a nail technician and worked in different salons I knew about the Esthetics School there. I interviewed at a few different schools but I remember really liking the premises and people I met at Blanche Macdonald.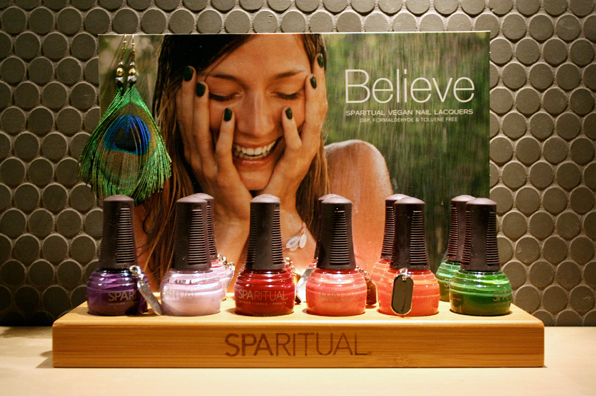 "The first nail school I'd attended was much smaller and much less professional. There weren't a lot of rules. It was fun, but the energy was very different. Blanche Macdonald was the real thing. It was very professional and a much higher level of education. I loved the class time with my instructor Barb Baker, being so excited about what we were learning and actually doing it."
The instruction Yavanna received not only taught the techniques and skills needed to work in the industry. It taught the mental approach that enabled her to thrive.
"The procedures and treatments we learnt are quite easy in some ways, but it's the bedside manner and the way you hold yourself when you're with clients that make you a good esthetician and will take you to a high class spa. Think about it. You're hopefully charging over $100 an hour for services. So those services better be top notch!"
Yavanna was impressed by what she learnt at Blanche Macdonald. She also did some impressing of her own. It led to a teaching role that lasted five happy years.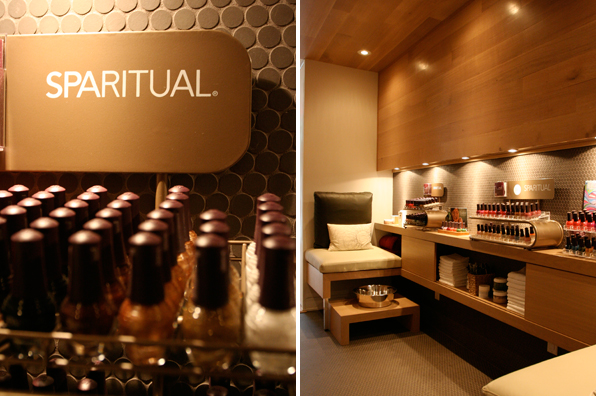 "I developed relationships with people at Blanche Macdonald, which is why I ended up working there," she explains. "I stayed in touch with Debbie Nickel and Barb. Debbie phoned me one day and said they were ready for me. I was eight months pregnant at the time. Really bad timing, but I took it!
"I started teaching the manicure/pedicure course at Blanche Macdonald when my son was 11 weeks old. Then I taught the Esthetics Program for five years. I loved it. I'd still be doing it if I didn't open up Lavish. They were wonderful times and the people I met and the connections I made gave me the confidence to open Lavish feeling good about the product lines and service choices I was going to make. Two of those connections were Chris and Andrea Scott, the owners of Skoah. We proudly carry Skoah skin care and offer two different Skoah facials."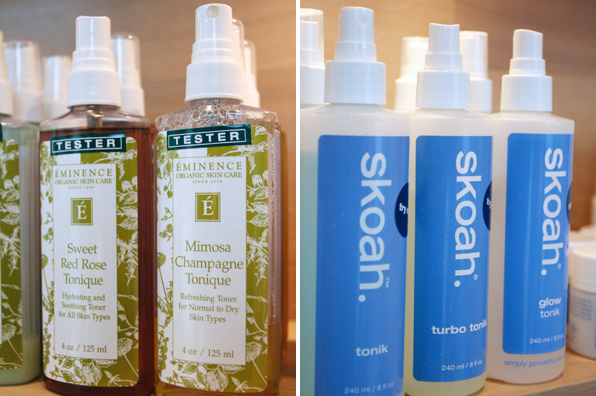 After five great years at Blanche Macdonald the time had arrived to commit to the dream of her own spa.
"The spa had always been in the works for me and my mum. It was a huge decision but we realised we had to stop talking about it and do it. So my lovely mother put aside the idea of retirement and we made the dream a reality. We knew we wanted to be in this up and coming area, but the spa was just a concrete shell when we took over, so with our amazing designer, Jon Maltby, we sourced architects and contractors and built it from scratch. It took a year and a half from agreeing to make the investment to the doors actually opening.
"We use Eminence Organic Skincare, Skoah Simply Powerful Skincare and their mineral makeup line, chiiki munki. We wanted to use natural result producing skin care and be a place where people could come, feel confident, be comfortable and relax."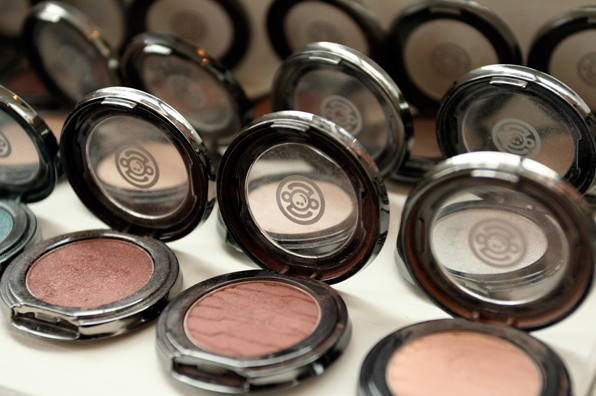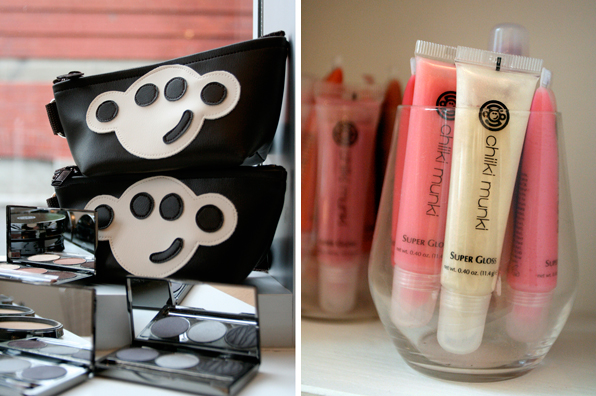 A year and a half after Lavish first opened its doors, its reputation and business continue to grow.
"We're putting out a high-end spa without insane prices. A pedicure doesn't need to be $90! We're not for everyone, but we don't want to be pretentious, and we're very open and laid back. But we don't put flyers on cars. We want to offer something special, where you get what you pay for – cleanliness and wonderful products. We have one full-time esthetician, another who is part time and a third on call. And my niece works as our receptionist and spa manager. It's a good group of girls. In such a small intimate space, anyone coming here to work commits to becoming part of a family. It's not the kind of job that you come, work and leave. You're really in it."
As Yavanna continues to preach the gospel according to Blanche Macdonald on the North Shore, it's not only her clients and team at Lavish that are reaping the benefits. Making the dream a reality has been hard work, but it's definitely been worth the effort.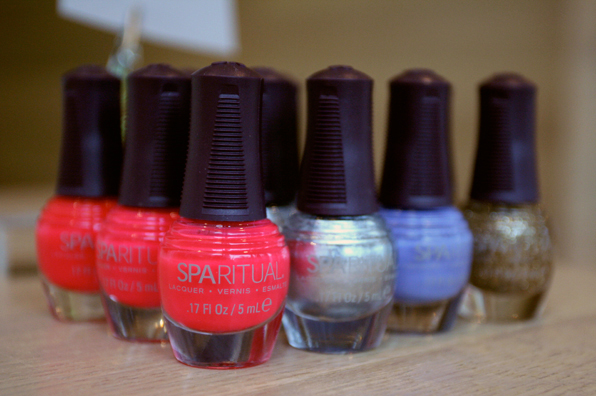 "Even though my head is full with new ways to promote Lavish and focus on growing the business I still feel so good after giving a facial treatment to a client when they're so happy they don't even know what to say," she beams. "I get a lot from that. I feel proud that I'm able to do that for people. Estheticians can make a real change in people's lives. Not just with relaxation. We're able to treat people with serious skin problems."
It's an enthusiasm you can sense the moment you step inside Lavish.
"Every time we have a training session with Eminence or Skoah it's so exciting! I still find the energy of the spa business inspiring."