Esthetics & Nails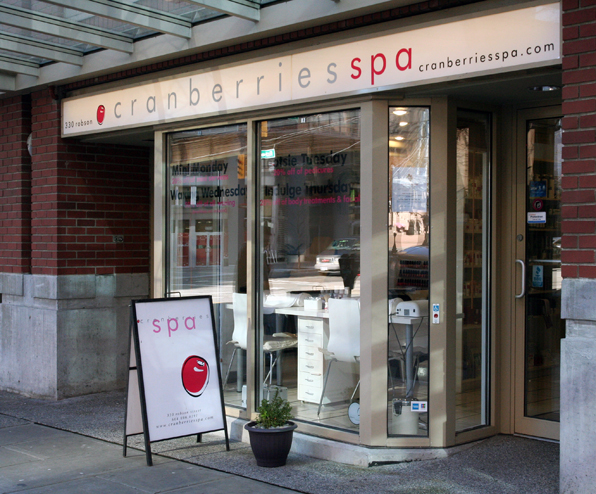 It's easy to miss Cranberries Spa. Tucked onto Robson Street directly opposite Vancouver's colossal Central Library, it's not a storefront that shouts about itself. It doesn't have to. Cranberries is a spot Vancouverites in the know like to keep quiet about. They want it all for themselves. Because when the moment comes to take a break from Downtown Vancouver's urban mania, they head to Cranberries and its owner, Blanche Macdonald Esthetics Graduate Kristie Thomas.
As a young entrepreneur running her own spa in the heart of Vancouver's commercial district for the past five years, Kristie has had to rely on more than her skills as an esthetician. She's needed to trust her business acumen too. Thankfully, she's been blessed with both.
"I worked full time for four years before I opened Cranberries," explains Kristie. "I worked in hair salons, a corporate spa and then this opportunity presented itself. Five years ago I was looking to move my career forward and heard there was a little spa for sale. I actually lived in this building, so I popped my head around the door, met the owner, and a few weeks later it was mine. It seemed like a really good idea."
Opportunity knocked, Kristie answered and invited it in for an herbal tea and a manicure. That wouldn't have come as a surprise to anyone that knew her. Kristie's never been afraid to make strong decisions based on good advice and self-confidence. It's what brought her to Canada's top esthetics school in the first place.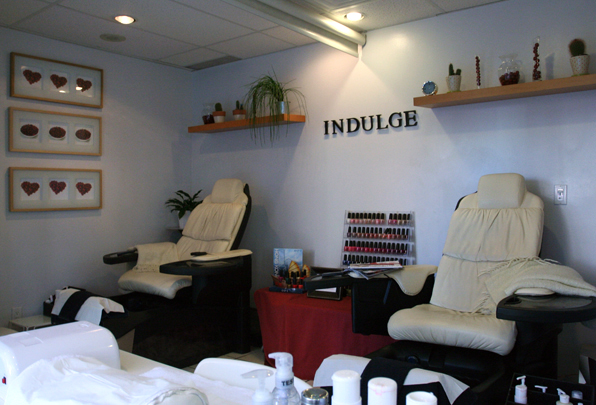 "I grew up in Penticton, BC, and in high school I was having a hard time figuring out what I wanted to do for a career," she recalls. "Becoming an esthetician fit. I like being with people and there were so many different avenues I could take it, from teaching to running your own business. My career counsellor pointed me in this direction, and I picked Blanche Macdonald. I researched and it was clearly the best school for anyone serious about being an esthetician. It was the only option. I stopped by spas and called people. Everyone I talked to in the industry had really good things to say about it."
The young lady from the Okanagan knew she'd fit in as soon as she arrived in her new town and school.
"I don't remember what my expectations of Blanche Macdonald were," she smiles, "but I'm sure they were all met. At first it was scary and fun. I love biology and the science part of esthetics, so I enjoyed the theory part of the program. That went hand in hand with the hands-on part of the esthetics training – the product knowledge and lots of great techniques. I enjoyed learning everything."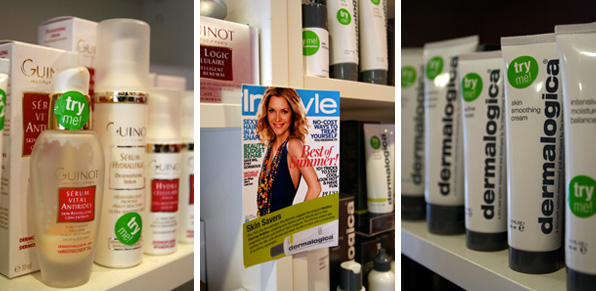 After graduation Kristie moved back to the Okanagan and started looking for work. Her first job interview went better than expected.
"I found a beautiful little spa in Naramata. I had an interview there that went something like,
"'Oh, you went to Blanche Macdonald?'
"'Yes, I just graduated.'
"'OK. Can you start tomorrow?'
"The owner had gone to Blanche Macdonald and knew I'd be well trained. I remember leaving work for the first time and saying to her, 'That was my first day.'
"She said, 'Yeah, I know.'
"'No, that was my first day as a professional esthetician'. She was really impressed that I'd done such a good job. I definitely felt prepared."
The lure of the big city proved impossible to resist and soon Kristie was back in Vancouver. For four years she worked in hair salons and corporate spas, honing her skills and business plan. She was looking for a new challenge when the opportunity came to take the reins at Cranberries.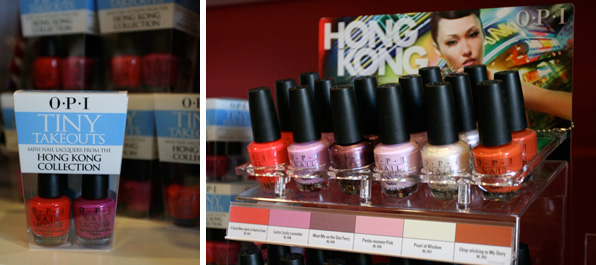 "It had a different name and style back then. I knew that I'd change it, but not exactly how. It's evolved over time.
"There are always challenges. It's a small business. Right now I have five staff. We're a family, so we don't mind covering for each other when someone's sick. I'm generally here from open to close, working with clients."
You won't find ads for Cranberries littering Vancouver's newspapers. That's not how Kristie works.
"What I've found over the last five years is that the best marketing is word of mouth. When new clients come in, that's great, but it's our job to get them coming back and to tell their friends. We really focus on customer service and creating a great atmosphere for our clients. Cranberries isn't a big place. You don't get a free lunch or glass of wine here. People are coming her for us and the services we give. They keep coming back, so we must be doing something right. It's really neat when I'm out with people I don't know and they ask me what I do. I tell them I own Cranberries, and they say 'Oh, I love it there' or 'My mum goes there!'"

Kristie doesn't hesitate to give credit for this client-first philosophy to her esthetics education.
"Blanche Macdonald created me as an esthetician, so I'm sure everything I do is an extension of that."
Small spas need estheticians that are skilled and dedicated. Kristie hasn't had to look far.
"All my estheticians are Blanche Macdonald grads. In five years I've only had two girls that weren't from Blanche Macdonald. One was from the UK and the other was from Australia, so they had decent excuses.
"I've interviewed girls from other schools and sometimes I feel bad for them. They're just not prepared. I ask what kind of product lines they used at school and they don't know. How can their teachers let them go to interviews with answers like that?"
Kristie's fandom of Blanche Macdonald goes beyond an appreciation of its graduates. She's taken advantage of the school's career services as both a graduate and an employer. And now she's returning to help craft the next generation of Blanche Macdonald estheticians.
"After I graduated I was continually emailing Esthetics Director Debbie Nickel about potential jobs. And when I started Cranberries I was emailing her for advice and for employees. Now I teach the Natural Nails section of the Nail Parlour course.
"Teaching at Blanche Macdonald was always something I wanted to do. I love teaching and sharing my knowledge. In August I sent Debbie an email mentioning that if anything opened up I'd love to help. It was perfect timing.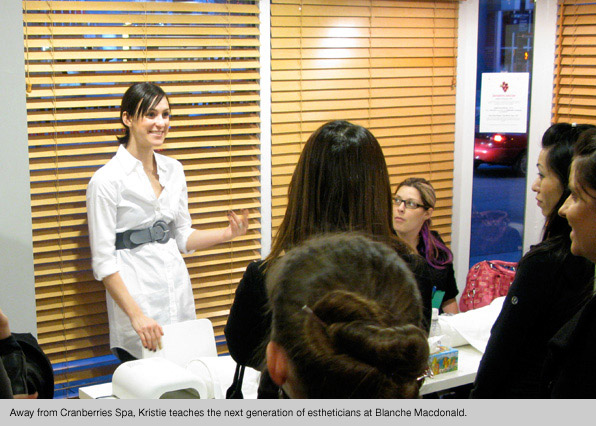 "I treat students like they're my employees. In the real world, if you show up late for your first client you're going to get fired. I don't want my students to get fired. I want them to excel."
Entrepreneur and educator Kristie Thomas has big plans. If all goes according to plan there'll be more Cranberries blossoming across Vancouver in the next five years. Before then there will be plenty of Blanche Macdonald students reaping the benefit of her incredible experience and inspiration.
"You should be the best esthetician you can be," she stresses. "If you're not, you're only going to fail yourself. It's our job as instructors to help make our students the best they can be."