Esthetics & Nails
Think of the American state of Montana. You're most likely conjuring up images of rugged mountains and rugged people with fishing rods and hunting rifles in their hands, enjoying the outdoor life in one of the United States' few remaining wildernesses.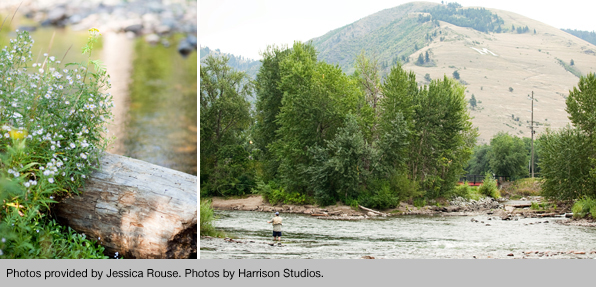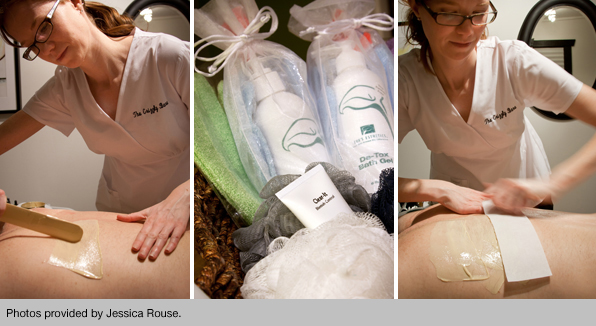 They may breed people rough and ready in Montana, but that doesn't mean they don't like feeling good about themselves. That's the logic that's turning Blanche Macdonald esthetics graduate Jessica Rouse's waxing salon, The Grizzly Bare, into a success story in the cosmopolitan town of Missoula, home of the University of Montana.
"Missoula is a lot like Kamloops, British Columbia, which is where I grew up," explains Jessica. "So it wasn't that big of a change for me to move here. Montana is very much like BC. Snow in winter and hot in the summer, and we are surrounded by mountains. People are very freethinking and artistic here. It's a very community-orientated place. And everybody is so friendly."
Jessica moved to the US to be with her American husband, but there will always be a small part of her heart in Vancouver, the city she loved even before she came to the Blanche Macdonald Centre.
"I moved to Vancouver five years before I went to Blanche Macdonald," she explains. "I'd studied Fine Art at Thompson Rivers University in Kamloops, then I moved to Vancouver to take a photography course."
Jessica grew up with two great passions – art and skincare. The opportunity to combine both brought her to Blanche Macdonald, Canada's top Esthetics School.
"I don't know where my interest in skincare came from, but from a young age I was always fascinated by beauty products and their ingredients, and how they worked with the skin. That was always interesting to me.
"That's what made me consider getting into esthetics. Blanche Macdonald combined my interest in the science behind skin care with being creative. I knew about the school and its reputation from a friend who took a makeup course there. One day I went by the school and met Robyne Nessel-Smoot. I decided the time was right. She was super-supportive and has been ever since."
Jessica's positive first impression was proved correct once the program began. She's happy to give her time at Blanche Macdonald a glowing review.
"I was very impressed," she admits. "I loved the facilities and all the equipment they had there. The hands-on part of the program was very important. To me, that's what esthetics is all about – helping clients and being hands-on. One thing I really enjoyed was that I was able to receive all the services from fellow students. That way I was able to tell what I liked and didn't like as much. That and client days are great ways to learn what to do on other people. We had classes about the options regarding opening your own business and what to expect. That was so helpful because I didn't work for anyone after I graduated. I went straight to opening my own business."
That business is The Grizzly Bare, Missoula's most adventurous waxing salon.
"I really liked doing facials at Blanche Macdonald, but I always loved doing waxing because of the immediate gratification of it. When I moved to Missoula, everything fell into place to open my own studio.
"I've had clients tell me that waxing has really helped their self-confidence. Statements like that are what make this job so gratifying. What I do is helping people feel better about themselves, which has always been a career goal of mine. Also, at The Grizzly Bare I offer shaping and dyeing of the hair, so I'm able to be artistic too."
That artistic streak is helping Missoula's women inject a dose of fun into their lives. Anything you can do with creative bikini waxing – shape it, dye it, cover it with jewels – is on of the Grizzly Bare menu. Having had her training in the techniques and theory behind waxing at Blanche Macdonald, she needed a brave volunteer to work out these creative strategies. Jessica's husband, Scott, is a brave man.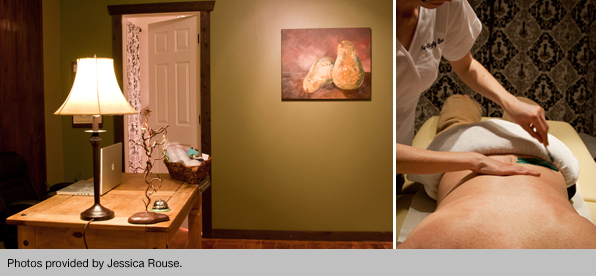 "I taught myself the shaping by waxing shapes into his chest," she laughs. "He's a good sport. He lets me do what I need to learn for my clients.
"Montana men like to be a little more burly than guys in Vancouver, but I still have a faithful male clientele!"
For both men and women, waxing is always going to hurt a little. But it doesn't have to be an unpleasant experience. Jessica's calm, reassuring demeanour is a major reason why The Grizzly Bare's business continues to grow.
"It can be nerve wracking for clients having to be in intimate situations with someone they don't know. I've been told I have a very calming nature and that clients feel comfortable with me when they're getting waxed. It's a lot less scary for them when they're with someone who makes them feel calm and confident about themselves.
"Since I opened the salon each month has been busier than the last. I've been featured in the local paper, which helped spread the word. Now that spring break is coming and the weather is getting warmer, I'm definitely getting busier."
Even though she's living and working in a different country, Jessica still keeps in touch with her friends and instructors at Blanche Macdonald. Esthetics Director Debbie Nickel's influence went beyond Blanche Macdonald's doors and Canada's borders. She was on hand to help when Jessica needed to acquire Montana state licenses to open her business.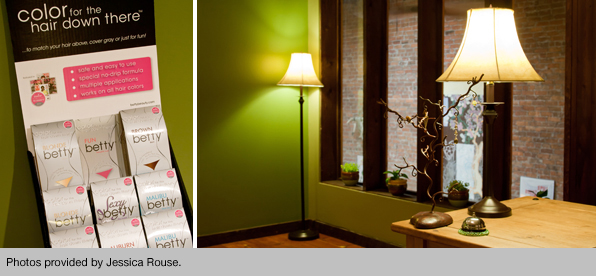 "The US regulations are not like Canada," she explains. "Here I had to write state exams for esthetics and as a manicurist. They're considered two separate trades. I had to submit my diplomas, and Debbie helped me out by sending them copies of the Blanche Macdonald curriculum, explaining everything we learnt. They notified me of the exam dates, I took them, and the licenses arrived in the mail a week later.
"It's great how Debbie keeps in touch with everybody, helping them find jobs and helping them find what's right for them. She's so knowledgeable!"
If all goes according to plan (and business is already growing rapidly) The Grizzly Bare may start offering facials and manicures within the year. But waxing will always remain the core of its business. That fabulous name is too good to not use. And Jessica is enjoying herself too much to want to stop anytime soon.
"I love my job and I enjoy how the client feels after. But I don't enjoy that I cause people pain!" she laughs. "That's the hardest part of the job."