Esthetics & Nails
From Halle Berry to Jessica Biel to Sarah McLachlan, Alana is a Hands On Celebrity Tour de Force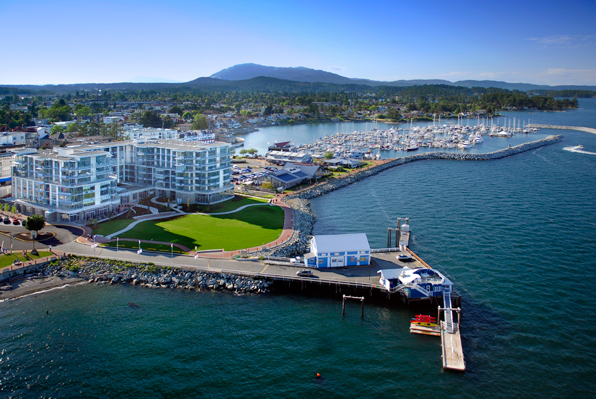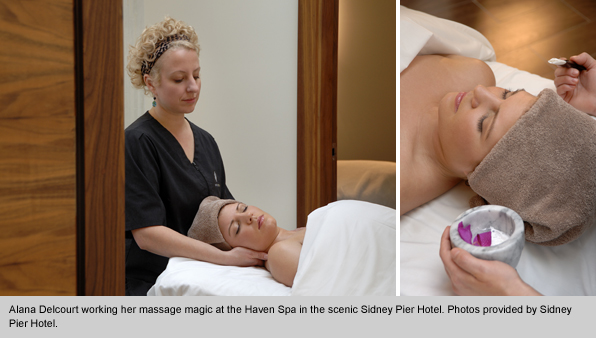 Ask Blanche Macdonald Esthetics graduate Alana Delcourt for the motivation behind a career that's taken her to management roles in some of British Columbia's most prestigious spas and you won't get a simple answer. She's always been hungry for success, but there's something in the actual action of helping people feel better that's always been irresistible for Alana. It's what brought her to Blanche Macdonald's Esthetics School to begin with.
"I always liked the idea of helping people," she recalls. "I was interested in nursing and I'd done the pre-requisite courses for it. But I spent some time in a hospital with an ill family member and at the last minute I felt there might be something else I could do to help people. I wanted to work in an industry that was about healing. Then esthetics came to me."
Alana came to Blanche Macdonald in 1999. The first time she walked through the doors, she knew she was in the right place.
"Blanche Macdonald is the best. It had the best reputation," she insists. "From my first interview I was impressed. The facilities are beautiful, they really take care of you and it's totally professional. Once I was there I don't think I ever questioned the decision. It was something I was completely engrossed in. I loved the education there. I loved that we used professional products in our training. And it was extremely hands-on."
It was an education that suited Alana's career goals and was perfectly paired with her attitude, in and out of the classroom.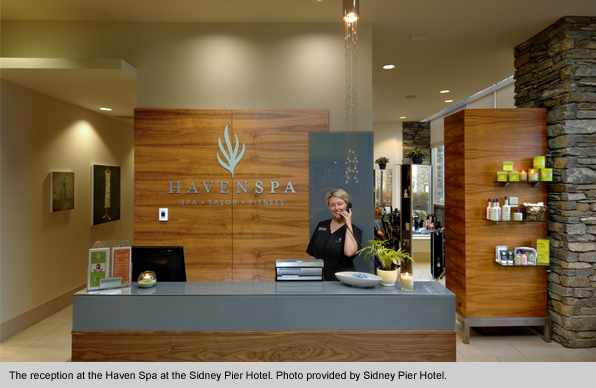 "I had commitment and dedication. It was a career choice for me. I was in my mid-20s and was committed to studying, practicing and being the best I can be. I had a management position at Le Château when I was at esthetics school, and used to practice on all my colleagues. And I used to paint my sister's husband's nails. He's a guitar player so he has long nails. He hasn't kept that look."
Alana also made a connection with Esthetics Director, now Executive Program Director, Debbie Nickel. It's a friendship that's continued to this day.
"Debbie is amazing!" enthuses Alana. "She's so genuine and passionate. She's a true matriarch of the industry. I bump into her every couple of years at trade shows and we'll send the odd email."
It was Debbie's initial recommendation that set Alana's career on its starry path. Her first paying job was at the award-winning Ancient Cedars Spa at The Wickininish Inn in Tofino.
"Debbie suggested it," recalls Alana. "Because of the hands-on nature of what I learnt at Blanche Macdonald I felt fully prepared when I graduated. I went straight from Esthetics School to one of BC's best spas – Ancient Cedars. I think it was voted best spa in BC, if not Canada.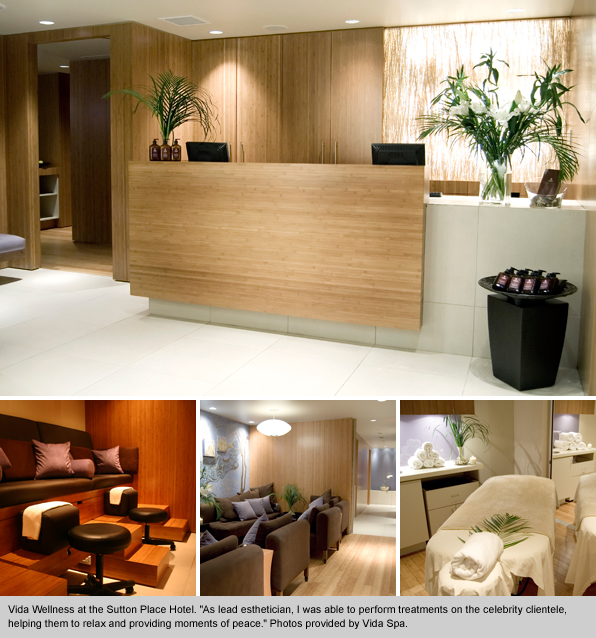 "I'd never even been to Tofino before I went for an interview. Stepping out of the car and seeing the beach at Tofino for the first time, I honestly felt like I was at inner peace. I don't remember what I said, but I guess I interviewed well. Later on they told me they thought I looked like Bette Midler in the interview. Although I don't know why that would have helped.
"The spa there is beautiful. It was such a great time in my life. I started in the middle of summer season and it was full-on busy. I remember a massage therapist and I would have ice buckets in the back and we'd plunge our arms in them to keep going. We would get lots of VIPs at Ancient Cedars. Sarah McLachlan was a regular client and always requested me."
After two years in Tofino Alana returned to Vancouver to become Esthetics Leader at Vida Wellness at the Sutton Place Hotel. At a spa where celebrity guests were commonplace, working on stars was confirmation that Alana was getting as much pleasure from the experience as her clients.
"As lead esthetician, I was able to perform treatments on the celebrity clientele, helping them to relax and providing moments of peace. I treated Halle Berry, Jessica Biel, Michael Keaton and Chantal Kreviazuk. I was focussed on giving them the best treatment ever, giving them a few moments of peace and relaxation in their hectic lives. Same as any client. Their gratitude was what made those experiences extra special. These celebrities can go to the best spas in the world. And they're coming to me! It's a validation of my career choice."
Two years in Vancouver were followed by a spell at Poets Cove, a luxury spa on tiny Pender Island in the Strait of Georgia. Spectacular but remote, the lure of returning to a big city, in the shape of Victoria, proved impossible to resist. Of course, the offer of a management role at arguably BC's most iconic hotel may have swayed her decision.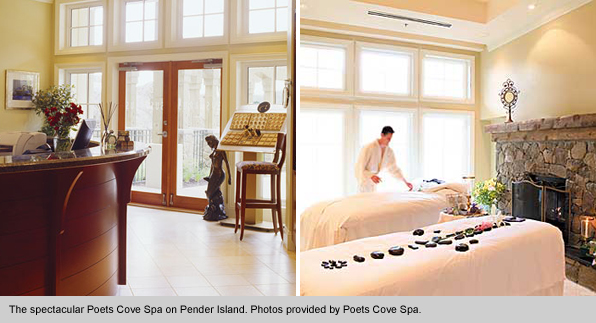 "The spa consultant at Poets Cove recommended me for the position of Spa Manager at the Willow Stream at The Fairmont Empress. It was great. They have such high standards. I learnt a lot. I was doing a lot of administration and making sure we met the highest standards: everything from equipment to client protocol. I had lots of meetings and learnt a lot about accounting. I liked getting into budgets and forecasts, but I missed working with people and treating clients. That's my passion, helping people and making that connection."
That realisation led her to take a step back from full-time management and return to the treatment room. She gets to do both in her current roles as Esthetician at Haven Spa at The Sidney Pier Hotel, and as a Laser Technician in the wellness clinic, Clear Skin Victoria Laser.
"It's a very busy clinic," continues Alana, "with several doctors, chiropractors and registered massage therapists, a naturopath and an acupuncturist. It's a multidisciplinary clinic focusing on health, wellness and cosmetic health medicine. We're treating people as a whole. I see people for skin treatments, including those with serious acne problems. That's what I love. I've had girls come in with Grade 4 acne and they think they've done everything they can. Laser treatments can really help them and make a huge difference in their lives.
"Right now I'm taking a natural nutrition course. Spas are about treatments and products, but there's so much more to it. It's an evolving industry, and we need to evolve ourselves. I'm constantly taking courses to learn more. I'm focusing on skin nutrition now. And in two weeks time I'm going to New York for a laser clinician conference."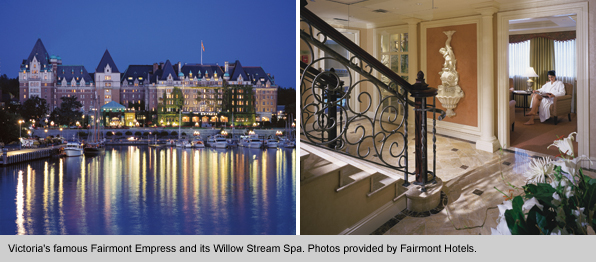 Alana's commitment to the hands-on nature of esthetics has never wavered. And the beauty of the story is that by devoting herself to helping others, she's also helped herself.
"That's one thing I love about spas," she explains. "Last year I lost my mother. Days after it happened I went back to work. A lot of people thought it was too soon but I wanted to help people. By helping and nurturing people it helps me. It's wonderful how a spa works like that. I get the benefit of it every day.
"Even if it's someone you've treated 100 times, you can never be complacent with a client. You can't think about your grocery list or what you're doing later that night. That takes away from the treatment you're providing. That's a lesson that was instilled in us at Blanche Macdonald."