Esthetics & Nails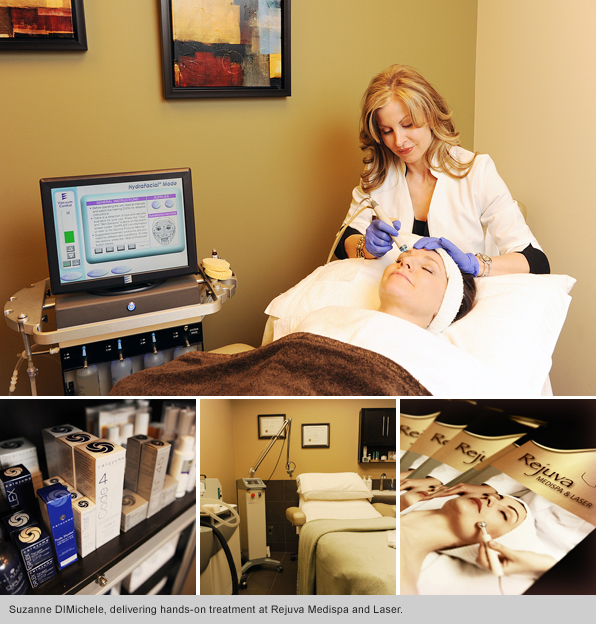 Walk through the doors of Langley BC's Rejuva Medispa & Laser and you're immediately transported into a world of professional serenity; the kind of space that fills clients with confidence that any skincare issues they have will soon be in the past. It's not a coincidence that Rejuva looks that way. It's exactly what the owners, and Manager, Skincare Specialist and Technician Suzanne DiMichele had in mind.
"The very first time I met with the Doctors we came here and it was completely empty, except for the beautiful paint colours on the wall," explains Suzanne. "I could tell they were wonderful people straight away. I wanted the opportunity to open and manage the clinic, and treat it as my own. They trusted me with their vision, allowing me the freedom to do my job and run their business. Two months after I was hired, we opened the doors to the public. It was really exciting!"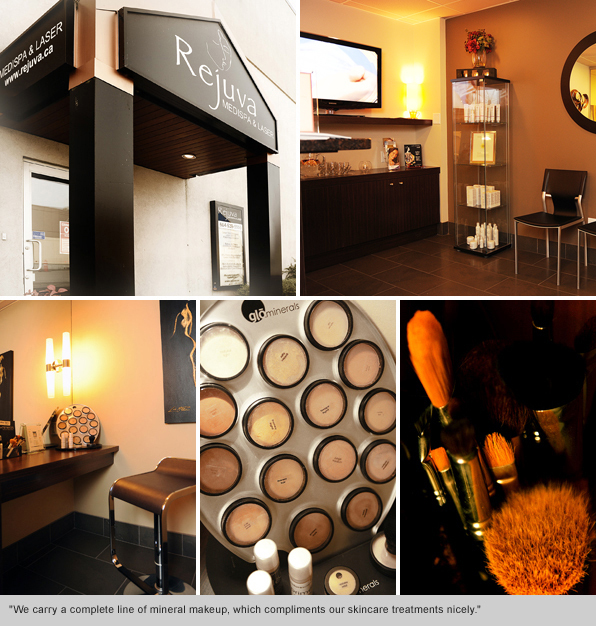 That was four years ago. Since then, Suzanne's watchful eye has aided Rejuva's success. But her own esthetics journey began years before that; at the precise moment she decided that the Medispa business would be her future career.
"I moved from Canada to California in the early 90s with my husband of the time. That's when I saw all these Medispas. They weren't in Canada back then but they were all the rage in California. Women were flocking to these places.
Right then I decided that Medispa was what I wanted to do. I knew it was going to boom. If you can reverse the aging process it increases people's confidence and improves their outlook. People feel good when they leave, and making that happen is a very rewarding career."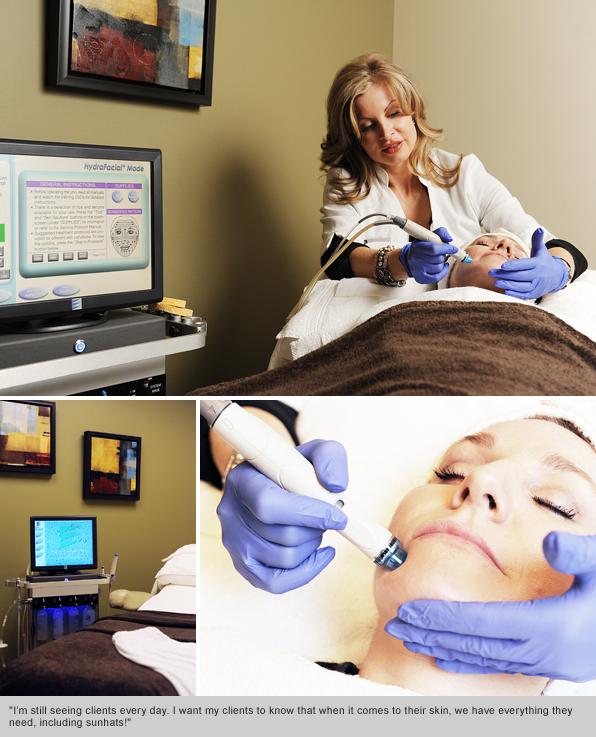 Determined to be at the cutting edge of an emerging industry, Suzanne knew that starting with the right esthetics education was absolutely essential.
"I did my research and Blanche Macdonald came up as the #1 Esthetics School over and over again. It's such a great education. My year there was fabulous. I liked being a student, and immersed myself in the program. I was older than the majority of the students, but it didn't matter. I was thankful the skin physiology part of the program was so detailed. You really need to understand the skin to succeed in this industry.
"I often spoke with Program Director Debbie Nickel about getting into the Medispa business. I was very focused on what I wanted to do. Debbie was great in giving me direction. She would always make time for me."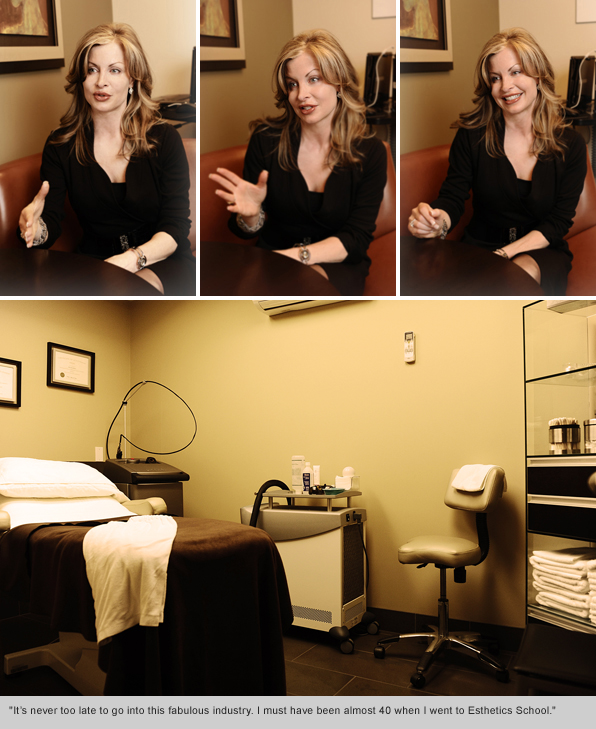 Debbie Nickel is still making time for students and graduates as an Executive Program Director. It was her encouragement that led Suzanne to Yes Medispa in Langley, where repeated visits and conversations with its Doctor led to a position as a Skincare Specialist, Laser Technician and Medical Esthetician.
"My job was great and challenging, but you reach the point when you feel you've gone as far as you can. I wanted to do more. A friend of mine heard that Rejuva was opening soon and looking for a manager. I knew the doctors were wonderful and with the opening of a new clinic, this was the opportunity I'd been looking for."
Once Suzanne had everything in place to open Rejuva's doors, the time had arrived to put her esthetics experience, and some newfound marketing expertise, to good use.
"We started building the clinic, networking and gathering clients. I'd never marketed a company before and I thoroughly enjoyed it. Once we were up and running, my role consisted of behind the scenes work from daily clinic operations to payroll and orders, in addition to my skincare and laser work. I enjoy wearing several hats. I have three projects on my desk all the time. There's never a dull moment!
"I'm still seeing clients every day. I assist the doctor with CO2 laser resurfacing. We also offer laser treatments for pigment and veins, as well as chemical peels and laser hair removal. Hydrafacials, which are medical grade facials, are very popular, along with Botox and filler. We carry a complete line of mineral makeup as well, which compliments our skincare and treatments nicely. I want my clients to know that when it comes to their skin, we have everything they need, including sunhats!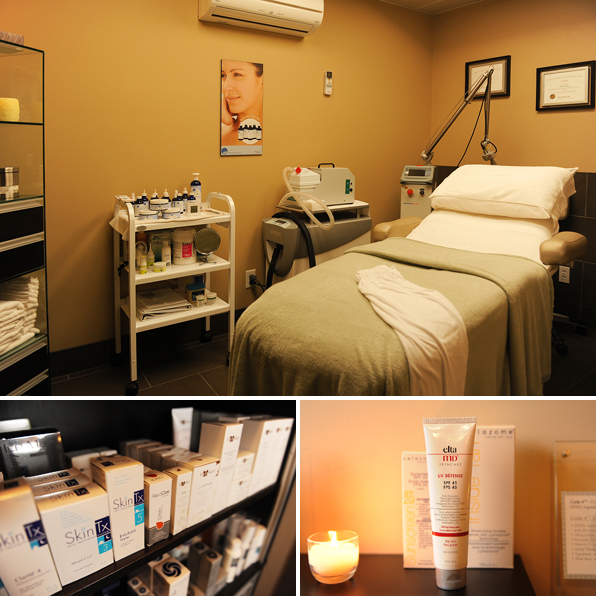 "We really focus on education here at Rejuva. When I'm with a client I'm a teacher, and the education doesn't stop at the skincare treatments we're providing. It's about every aspect of their lives: sun exposure, stress and how healthy their diet is. Our Advanced Skin Analysis is a mandatory step in setting up a skincare regime. If clients want to achieve certain results we'll tell them what they need to get there. Sometimes people aren't aware of all those things. We do our best to educate people properly. We teach them that results don't happen overnight and help them understand how the skin works. The more they understand, the more loyal they become to the program."
Suzanne's favourite part of the job is still the time she gets to spend with clients creating life-changing long-term skincare solutions.
"It's amazing when you see clients looking at their 'before and after' photos. They can get very emotional and excited. Being a part of that journey is what it is all about for us. We want everyone to leave with a smile on their face.
"Clients come to see us because they have concerns. No matter how big or small, my job is to help find a solution that will best fit the client's needs. There are a lot of hands-on aspects to the job, even going as far as putting your hand on someone's shoulder when they lie down to help them relax. We begin with education and always follow up with clients after the sale. That's when they understand that we really care about what's happening to them."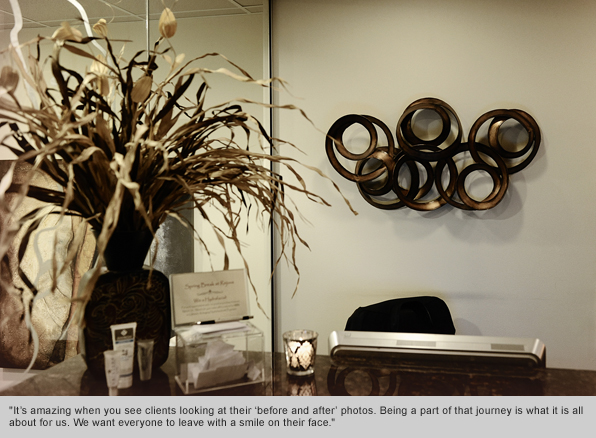 It's hard to separate Suzanne and Rejuva's triumphs; they're so tightly connected. The Medispa is now an established part of hundreds of wellness regimes for clients throughout BC and even the USA.
Away from the Rejuva's economic successes though, there's something magical about a story of a woman who saw what she wanted and made it happen. For anyone in need of a burst of personal or professional inspiration, Suzanne is a perfect example of what's possible.
"It's never too late to go into this fabulous industry," she insists. "I must have been almost 40 when I went to Esthetics School. If you want to make this your career sink your teeth into as much information as you can. Decide what you love about the world of esthetics and specialise in it. Be your best, believe in yourself and have a passion for what you do!"