Signature Series
Oscar Duo
Howard Berger & Tami Lane
Academy Award Winners for Outstanding Makeup
The Chronicles of Narnia - the Lion, the Witch, and the Wardrobe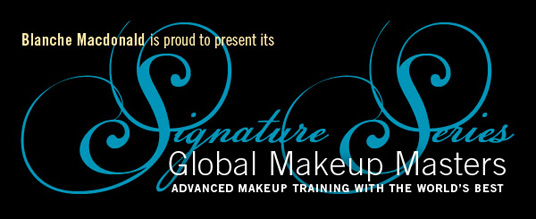 With motion picture credits ranging from such mega block busters as the ongoing Chronicles of Narnia series, Kill Bill 1 & 2, and Green Mile to the spectacular Lord of the Rings trilogy, Blanche Macdonald Centre is proud to showcase the creative and technical talents of these celebrated makeup luminaries. It is an honour and a privilege for us to host them at Blanche Macdonald.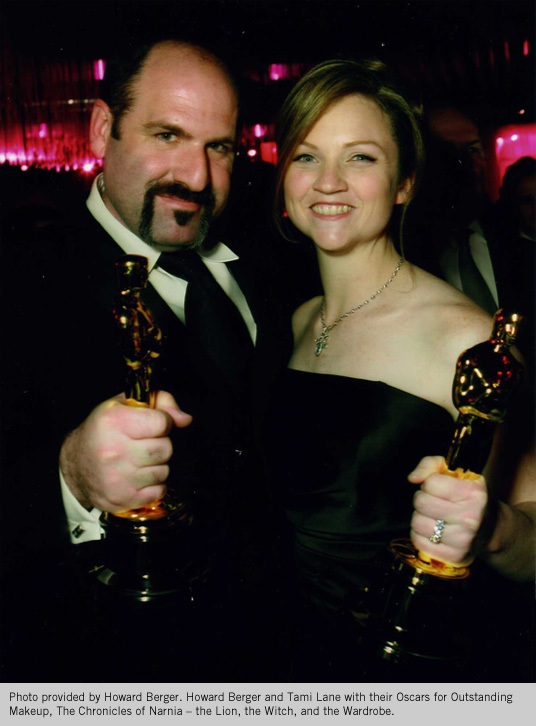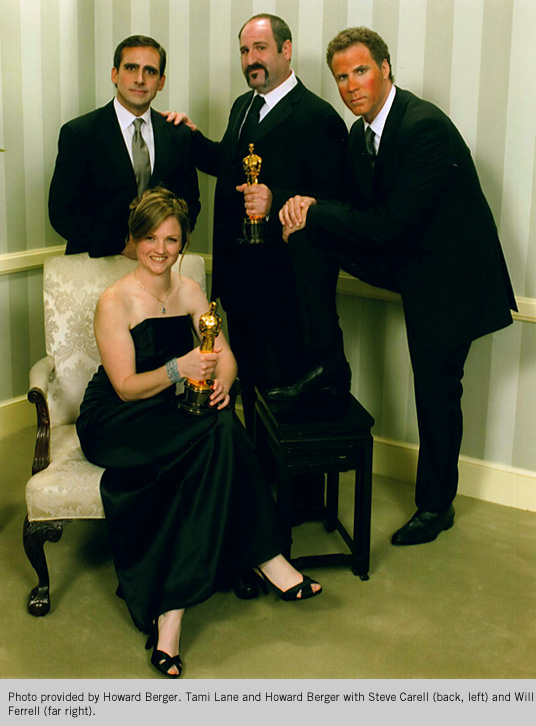 Advanced Makeup Seminar –
Academy Award winners, Howard Berger and Tami Lane present
New Makeup Technology, the use of 3D Makeup Transfers and Silicone Prosthetics
Blanche Macdonald Centre, City Square
Saturday May 16th 2009 from 10 am to 6 pm
3D transfers were first used in the makeup industry as small pieces but new technology and techniques have evolved this makeup process so that it can now be used in much larger forms. These 3D transfers were recently used by Greg Cannom to create the Academy Award-winning makeup on Brad Pitt for his highly acclaimed feature film, Benjamin Button. William Corso, who received an Oscar for his work on Lemony Snicket, used 3D transfers to age Jessica Lange and Drew Barrymoore for the new and much anticipated HBO film, Grey Gardens.

The application of 3D transfers is becoming an essential skill of Hollywood makeup artists. Howard Berger and Tami Lane will be reviewing how 3D transfers are used and will be demonstrating their use on a "casualty" character. They will also be demonstrating the "Hag" character from The Chronicles of Narnia which involves Silicone Prosthetics. This is a whole character makeup - a highly complex, challenging and creative process.

The particular challenges of working on a huge blockbuster film such as The Chronicle of Narnia series will also be reviewed, including budgeting for feature films, day-to-day scheduling, script breakdown, continuity charts etc.
Attendees of this seminar will receive a

Certificate from the Blanche Macdonald Centre
Signature Series – Global Makeup Masters
Advanced Makeup Seminar on 3D Makeup Transfers by Academy Award winners, Howard Berger and Tami Lane