Firmly rooted in the beauty industry in Mexico is Blanche Macdonald graduate Ana Gutierrez De Velazco, or as her Instagram handle puts it @anagdev. Ana has made a name for herself as a Freelance Makeup Artist on the cutting edge of fashion, tied in with the ultimate in fashion publications like Marie Claire Mexico, Glamour Mexico, Elle Mexico, and Harper's Bazaar Mexico, and cosmetic brands like MAC Cosmetics (Mexico) and Chanel. Chanel loved Ana's work so much she's been working exclusively with them for the past two years. The work she's been doing includes doing the makeup for mega-popular Latin celebrities like Marina Testino, Belén Chavanne, Cecilia Suárez, Tessa Ia and Calu Rivero.  Ana's voice is clear, speaking of her time in makeup school and working in Mexico with confidence that translates over our long-distance phone call. From her past life as an accountant (we're not kidding) to her current life doing makeup on celebrities and meeting makeup heavyweights like Alex Box (not kidding about that either!), Ana chalks up her success to three things: persistence, personality, and versatile skills. Though we love her no matter what!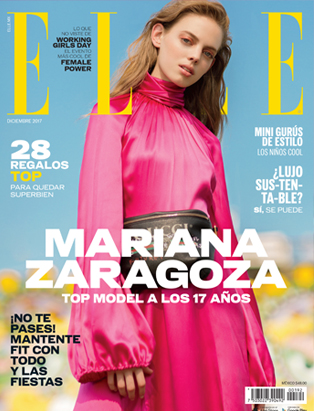 Tell us a bit about how you found Blanche Macdonald, why you came to Vancouver, and what your life was like at the time.
I was an accountant in Mexico, a career I chose when I was young and naive. I had a friend in Vancouver who knew I wanted to do something different with my life and so he invited me to come to stay with him. So I came and was just hanging out here, working regular jobs. One day I came across Blanche Macdonald and I really liked it. I wasn't creative but I have always liked and been interested in freelance makeup on other people. I never really wore it myself though! My Admissions Director, Pearle, gave me a tour and explained everything, all my career options and the classes and I just went for it. By the time I started, I already knew I was going to love the fashion module because I did so much research. I also knew Vancouver had so, so much film work but not as much fashion. I also knew my time in Vancouver was limited and I would have to go back to Mexico eventually so I really wanted to make the most of my time there. The Career Director told me that MAC was a good way to get trained and get my techniques down—plus, it's MAC! I ended up working for MAC for 4 years in Mexico.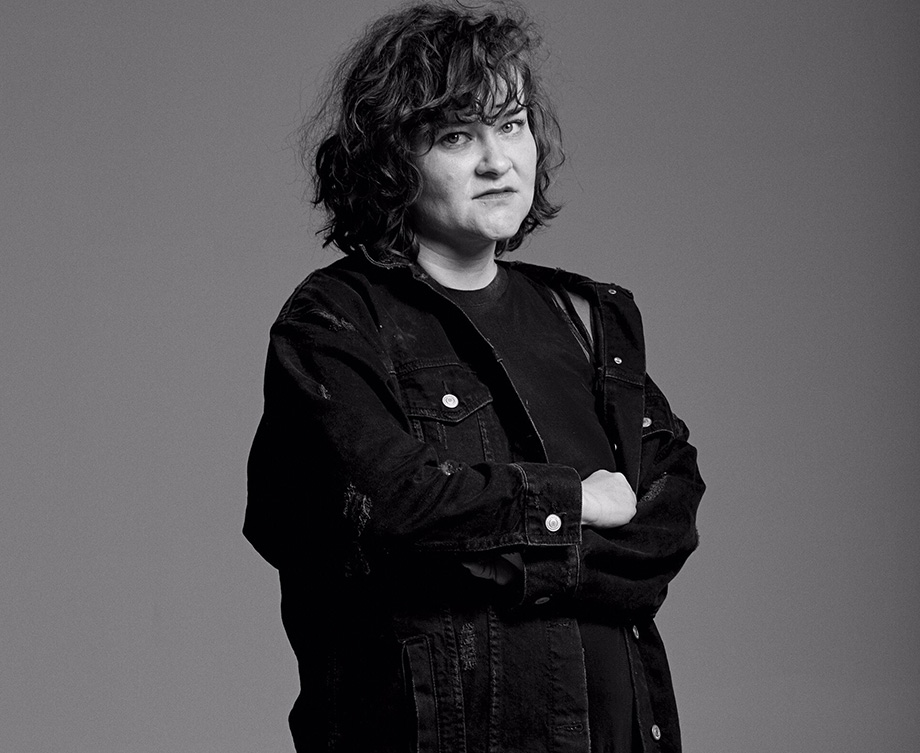 That's the dream! What was it like working with MAC?
The first year was retail mainly which I didn't particularly enjoy but that was that experience that opened the doorway to the position of Resident Trainer—which I loved. I did that job for 3 more years. With that position, I got to train staff, do runway shows and partake in contests for senior and resident trainers. One was a body painting competition and our MAC team was flown to Austria to the World Bodypainting Festival where we discovered we knew nothing about body painting! But it was such an amazing experience. I also got to take training in places like Miami and LA where I was lucky enough to meet people like Alex Box and Val Garland.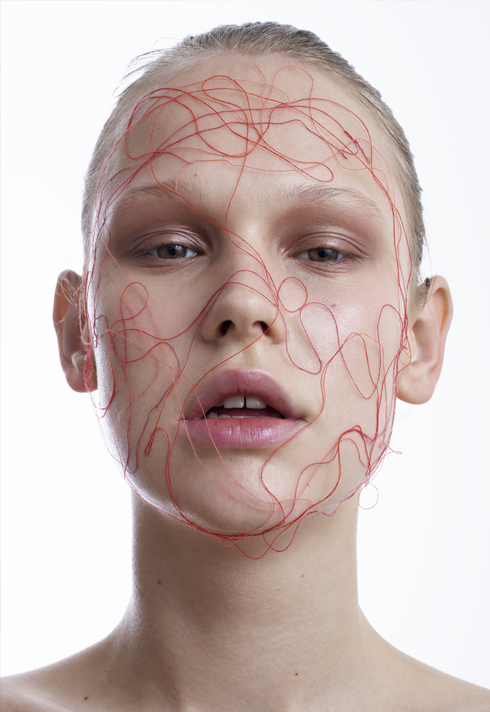 So what made you make the jump to life as a freelance artist?
MAC was great, but I was spending so much time training and it didn't allow me time to do what I loved, which is makeup. Eventually I made the decision to jump into life as a Freelance Makeup Artist. I had a good network and foundation in the beauty industry.
You are also working with Chanel. How did that come about?
After a year working as a freelance artist, I started to work with a lot of the most popular publications in Mexico. Then, Chanel approached me and asked if we could work together. It has been wonderful because Chanel is a very beautiful brand.
Were you scared to come to Canada?
No! I was so bored in my hometown. My moving to Canada was the result of some soul-searching I did. I really wanted to do something different with my life. I got here in the summer and it was the most beautiful time. It was my first time leaving home, but I had no regrets.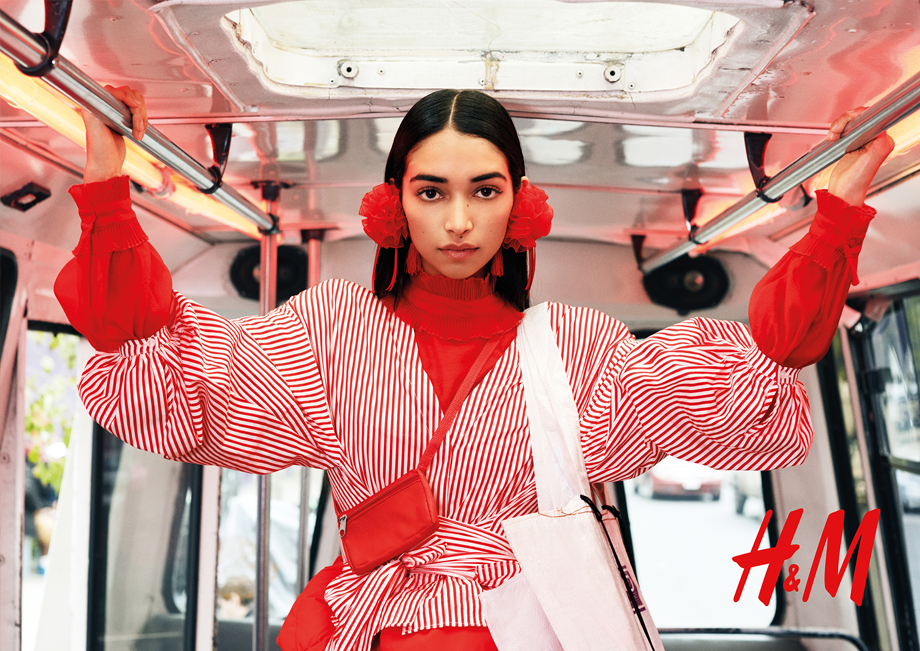 Did you feel confident in your English proficiency before you came up and did being here help you improve your English too?
My English was OK—I guess—when I came to Vancouver. But going to school and working as a server really helped me improve. All my friends spoke English and they were so patient and that helped me a lot too.
How would you describe your makeup style? Would you say you have a signature?
I like clean makeup and beautiful skin—I do a lot of that type of look. There are so many pages in magazines that I flip through that I can name the artist just by looking at their work. So I think I do have a signature in the way I actually physically do the makeup, but it doesn't mean that I can only do certain looks. I prefer clean looks but I can also do and enjoy doing messy and creative looks. I don't want to have only one style. I can do natural but I can also do something crazy, too.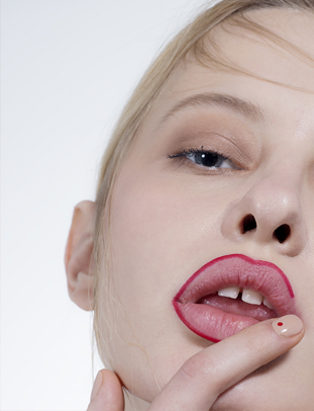 What's been the biggest career moment so far for you?
Travelling so much for work. It's nice to go to really cool places that you maybe wouldn't go to otherwise. And you get to meet the coolest people! I guess my biggest career moment is always happening when I get to go to a new and exciting place or work with people that I admire such as photographers like An Le and Stockton Johnson or models like Adwoa Aboah or Duckie Thot.
Give your younger self some advice.
I was never a creative child so I would tell myself to do more of that. I don't know how to draw or paint and those are skills I wish I had. Not necessarily because it would make my makeup any better but because it helps you develop a creative mind and builds your creativity skills.
What was your favourite module in the Makeup program?
Fashion definitely. That was where we got to get creative and research Freelance Makeup Artists, trends, shows, and different editorials. Heaven!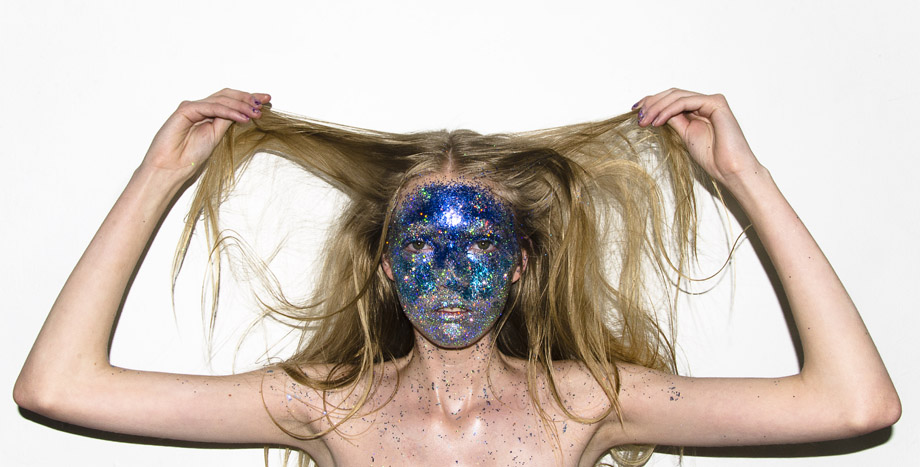 Your IG paints you as the ultimate career woman. What tips would you give to Makeup artists who are looking to get their foot in the door?
It's so important not to be shy. When I started doing freelance, I did a lot of networking—which doesn't mean kissing ass! But get people to know you and be true to yourself. I had a PDF of my book, and I would add to it everytime I did a project I was super happy with, that I would send to every editor I could find. And it worked! Eventually, they started recognizing me and calling me for work.
What is different about working in Mexico City from other places?
The industry here is not that big. We all know each other so it's good for friendships and collaborations but it's also limited. For example, there are only a few artists that do editorial work so it can be hard getting into the industry or into a different part of the industry.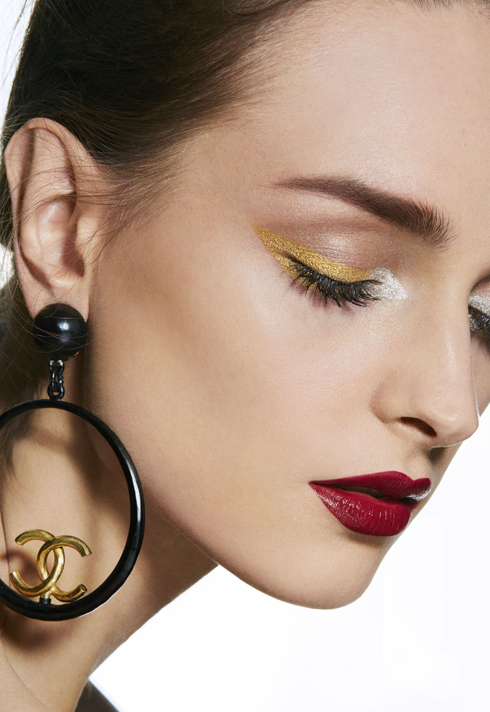 What are the beauty trends there?
I mostly do runway makeup, editorial, and creative makeup—which is different from what everyday people wear. People here like the Kim Kardashian makeup—very heavy and intense and contoured.
Coolest place you've travelled?
Oh, that's so hard. Maybe the Valley of Fire in Las Vegas. Or Cuba. Or Tulum Beach, which is a little beach on the coast of the Caribbean that is so, so special. Panama. I don't think I can choose! Every place is so special to me when I'm there.
How do you choose your jobs?
It depends on my calendar. But now that I have a bit more experience, it depends who is asking and for what. I have to make sure I spend my time either with a good crew or getting well compensated. I will do things with friends or that I really love even if they don't have much of a budget, but I have to make sure I can pay my rent! I also need to make sure that no matter what I do, there is a great result for my book. Otherwise, there isn't much of a point!
Ana's top 3 Chanel product picks
Soleil Tan—It blends great and it looks so natural on everyone. I have it in my purse now!
Vitalumière Aqua Foundation—So light and beautiful and looks great in photos.
Rouge Allure ink Lipstick—A liquid lipstick that is super long-wearing but not extremely matte so that it dries out your lips.