What did you do before you started your Medical Esthetician Job at Fluid Spa & Salon?
Before becoming a Medical Esthetician at Fluid, I worked as a freelance makeup artist. I completed the Makeup Artistry program at Blanche Macdonald.
What is your current position at Fluid?
At Fluid, I am working as a Medical Esthetician, where I perform various body and skin treatments. I love seeing clients come back and thank me for their improved skin. I provide services such as facials, massages, body wraps, dermaplaning, HydraFacials, tinting, waxing, lash and eyebrow lifts, micro-needling, and chemical peels. Fluid is a nice place to work. I love everything about my job, which is why I chose this career.
.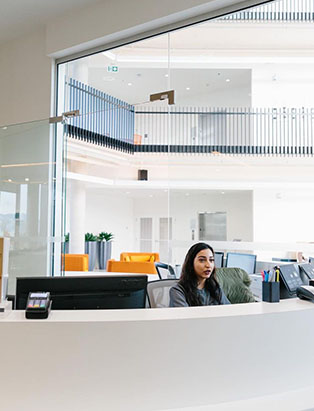 .
What did you think about the Global Esthetics / Medical Esthetics program?
I had always wanted to be in the Medical Esthetics industry where I could help people achieve better skincare results and teach them how to take care of their skin. I didn't know where to start, but I knew that Blanche Macdonald was the best school to help me find a Medical Esthetician job. I found the program to be very useful and practical, and I learned a lot. Angie Barnetson, who taught us, is the best, and I admire her for teaching us how to excel in this industry. Simona Gozner, the Esthetics Program Director, was always there for us as well. The program was easy to understand, especially with good teachers and instructors, so I gained a lot of knowledge and skills from the school leading me to my dream Medical Esthetician job.
.