She's a world-class Makeup Artist who has travelled the globe and contributed to projects in places like Australia, Berlin, London, Vancouver, Montreal, and Toronto. Shawnna Downing is a Blanche Macdonald Makeup graduate and unstoppable force on the Toronto creative scene, where she is most recently unleashing her creative powers as a freelance Makeup Artist. Topped with a great big mass of curls you can't miss, Shawnna speaks of life with a fervour and zest that is contagious, punctuated only by her adorable and near-constant giggles. Shawnna speaks and lives exactly as she believes: freely, genuinely, and without limits. She's recently began documenting this practice in her own podcast, F*ck The How. Her signature makeup style can be described as painterly, planned-yet-spontaneous, and effortless. Her path to her own calling was anything but effortless yet, to hear Shawnna tell it, it happened exactly as it should.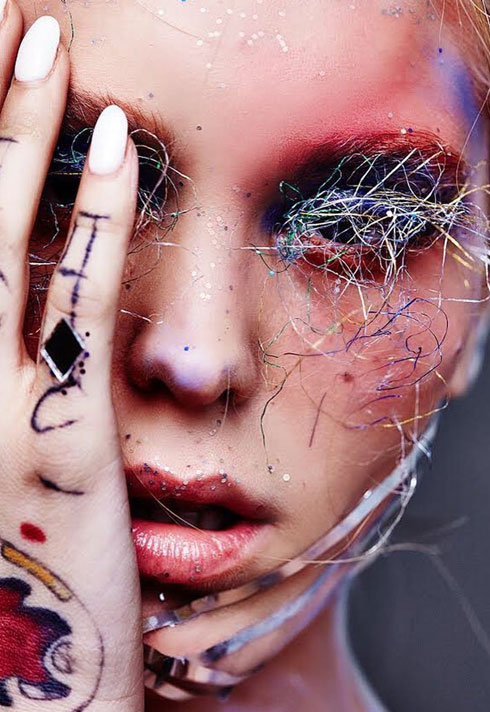 "It was so random! I moved out west to go to university initially. I went to University of Alberta and took a few years of Nursing. After growing up on the east coast, I just wanted to move out west and see what was there! I soon discovered university wasn't fitting for me; it wasn't my path. So I fooled around and took some other classes but nothing stuck. I decided I wanted to live by the water again but I didn't want to go home. I thought 'what about Vancouver?' It's funny because ultimately, the reason I got into makeup was because I wanted to live by the water! One has nothing to do with the other but life kinda took over! I made one decision and life was like 'Here you go!'
---

I love what I do, I fell madly in love with it right away and my Makeup program at Blanche Macdonald was a really lovely experience.

---
"I found it really hard not knowing what I wanted to do with my life. All my friends seemed to be on these paths going somewhere and I couldn't find mine. I was working at a call center when the recession hit and I got laid off. I called one of my friends back home really upset because I STILL didn't know what I wanted to do with my life. Was I going to go get another job I didn't really like that paid the bills? Or should I go to go back to school? What would I take? But she was actually the one who said I should look into being a makeup or hair artist. I'd thought about it before, but not in a serious way. When we were in school together, we had a teacher who was always getting mad at me because I was such a talker in class. I was ALWAYS talking! He was like 'You should be a makeup artist you like to talk so much!' It seemed weird because I'd never really been into makeup but I was also always obsessed with people's brows. I remember when I was in grade 7, I was watching Oprah and she had some famous brow technician on and I was like 'COOL! I wonder if I could do that?!' So I decided to look into it just for fun and see where I could go to study. I googled 'makeup artistry' and Blanche Macdonald came up! I also applied to be an X-ray Technician as I was applying for Blanche because I still didn't even think of it as a serious thing – chalk it up to growing up in a small town! But [Director] Mary [Hombrebueno-Hardy] called me within a couple days and was so inspiring. There was something that had happened with another enrollment and a spot had opened up in the Makeup program that was just about to start, which allowed me to start almost immediately. That was it! I was like 'Ok I'll try!'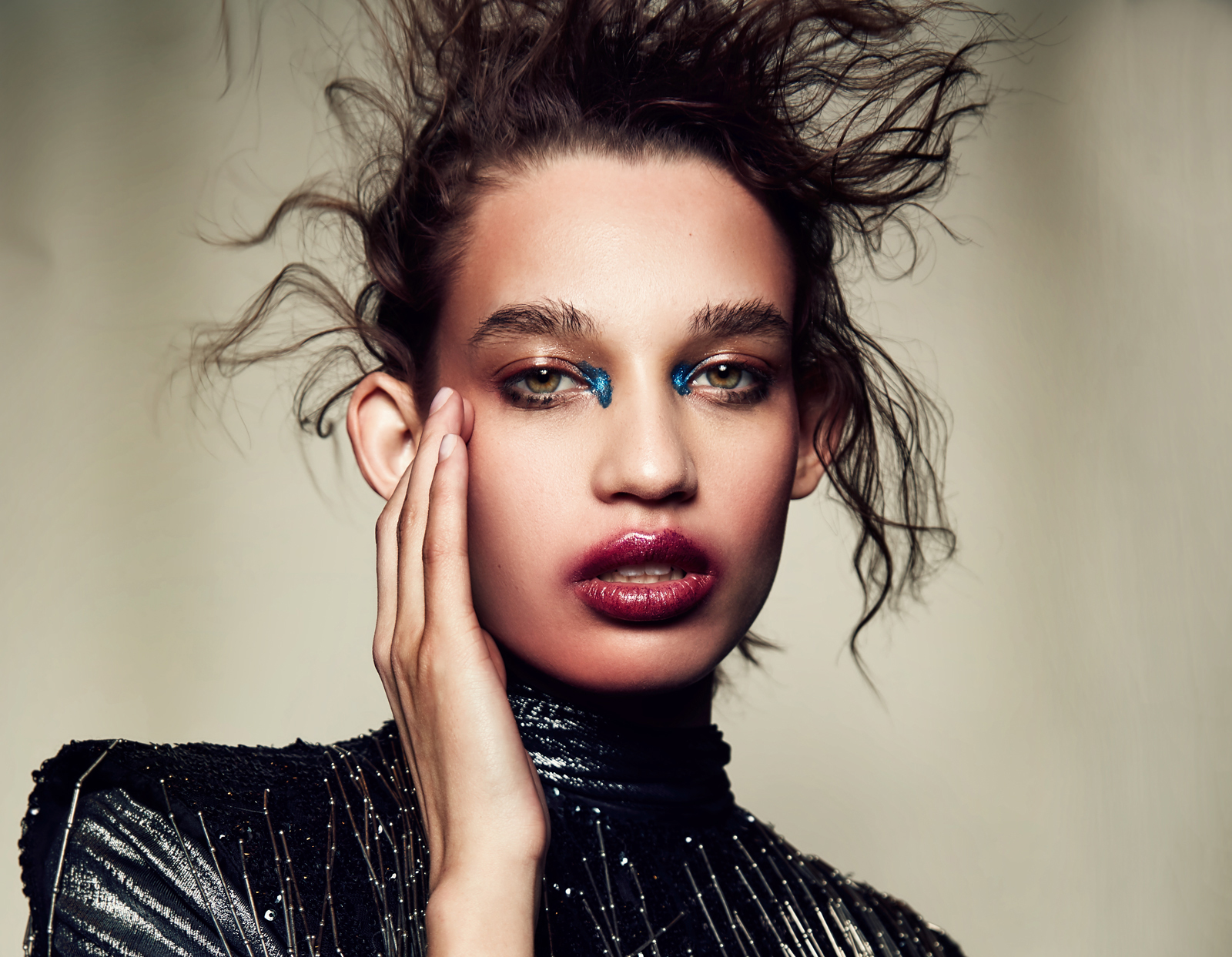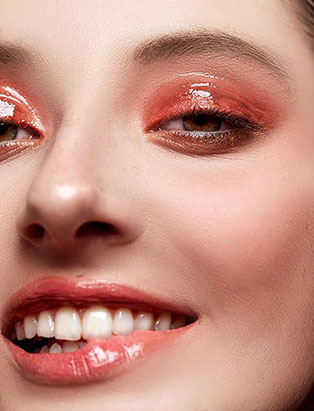 "It was a windy road for me! I owe a lot to Mary and all the staff at Blanche Macdonald. I love what I do, I fell madly in love with it right away and my Makeup program at Blanche Macdonald was a really lovely experience. Now I get to travel the world and I'm still doing freelance makeup and I have a roof over my head!"
Let's delve a little more into detail about your time here! Did you have a favourite module?
I loved Fashion. Jon Hennessey is so amazing and soft-spoken and inspiring. I always wanted to work in fashion. I related to that style more because I wanted to work in Fashion and wanted to be with an agency. He's had a long beautiful career and done so much, he's such a capable human and his style – ugh! I loved all of it but his class and him as a person related to me and spoke to me because that's what I wanted to do.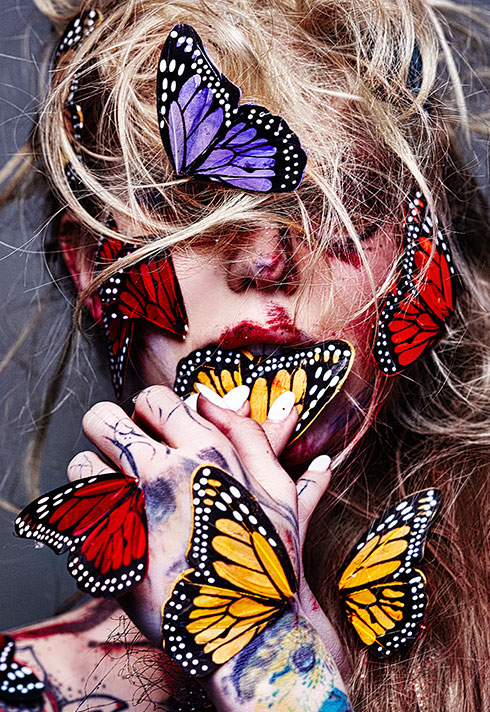 What kind of experience did you have with the Career Department?
We always kept in touch and still do! I did lots of volunteering and workshops while I was in school. Now that I've moved away and traveled all over, I always still feel like Blanche is right there in the background, they're just so supportive!
You've had a pretty stellar career so far. What would you say has been a highlight or favourite of yours so far?
My cover of Lucy's Magazine, definitely. It was right after I had a little depression and I wasn't sure who I wanted to be as an artist. I was tired of trying to get somewhere, tired of trying to please others all the time and never listening to my inner artist. What makes it especially big for me is that I just created what was coming out of me and we shot it, submitted it, and got the cover! From that moment on, I got SO many jobs. I did a national campaign with Tetley's and Toronto's Streetcars right after that and from there, things just took off. That was a big lesson for me: always remember to do things that you want, that are for you without focusing on what the market wants or what the industry wants, otherwise why are you here?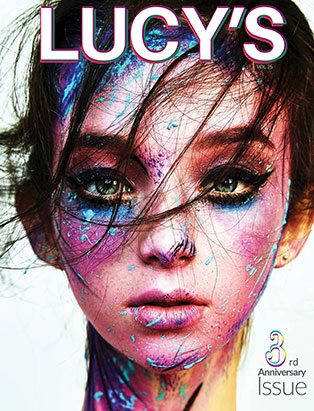 It's so important. What are some goals you have for yourself?
I'm playing around with that. I do want to go back to Europe. Potentially play around in New York for a bit. It's all pretty open right now!
What's your favourite part of being a freelance Makeup Artist?
Meeting different people and getting the opportunity to be myself. When you all hang out and meet, you really come to respect and understand all aspects of the industry. At first it's just a set but then lighting and props and art decoration all come in and it transforms! Then you see it on camera and everyone's part is there contributing to the final piece and it's really beautiful to see everyone come together and create. Regardless of whether it's a fashion shoot or commercial, you're part of something telling a story. I did stuff with Westjet over the holidays and we were surprising people in the airport – it's just so fun and magical. I love being a part of these crews.
And how do you choose the projects you work on?
Initially, I took everything because that's what you have to do. Now I have some rules in play to decide what's going to be a good fit for me. There's a lot of variables I consider like the budget the team has, what kind of creativity they're looking for and the team I'll be working with. Am I going to get to play and hang out with cool people or get paid well? A few of those boxes have to be checked because time is so valuable – it's all we have on the planet, really – so I want to invest how I see fit because my time is worth more than money sometimes. Most often the question is "who are you going to spend the day with?" And "are you going to get to be yourself?"
Can you tell us a little bit about your podcast, F*ck The How?
I write essays occasionally for it. It's still forming but it's basically my philosophy. The idea came from my own journey and how I figured out what I wanted to do. I had no idea as a young teenager or 20-something where I was supposed to go with life. It seems like there's supposed to be a plan that leads you somewhere, you know? And if you don't have that, you feel left out and alone. The reality is most people don't know what they're doing! I still don't even know what I'm doing! But the downfall is to concentrate how to get there and how to become whatever you may want to become. Sometimes there are obvious steps you can take but often there isn't and so for those times, it's f*ck the how! It doesn't matter. Just be yourself and practice and go and make your path by walking. It's about starting a conversation to remind people not to worry. We all don't know and life's not over yet! So f*ck it and go for it and be exactly who you want to be.