"Our mission is to always stay true to our community; to create exciting, informative, and entertaining fashion content; to celebrate diversity, and to give a voice to fashion's feistiest underdogs. We refuse to conform to traditional ideas of what is right and wrong in fashion. We aim to inspire our readers to be different and to be confident within that difference. We want to create a community of fashion advocates striving for positive change."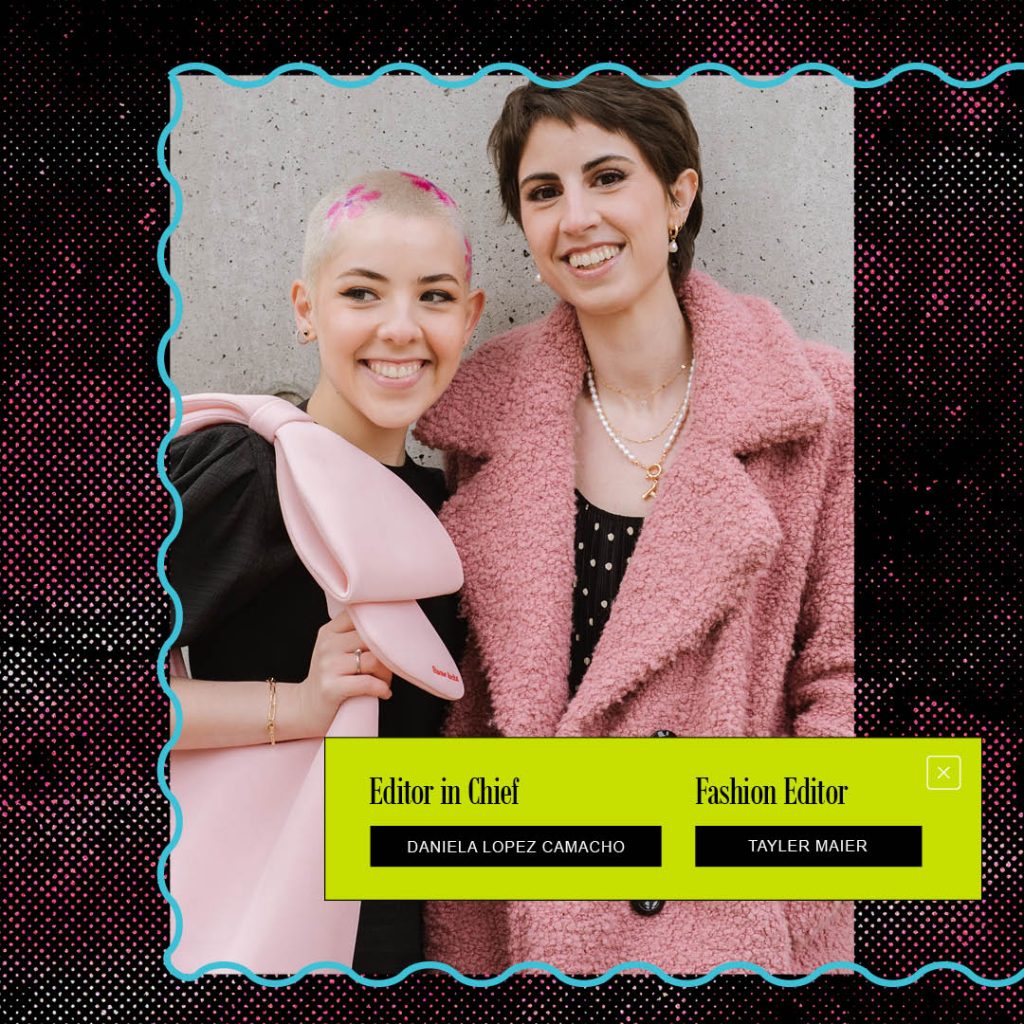 This is the passionate mission statement of Folklr, an online magazine rewriting the rules of what fashion can be—and having plenty of fun going about it. It's the creation of a pair of Fashion Marketing graduates, Daniela Lopez Camacho and Tayler Maier. Daniela's from Culiacán, Mexico and Tayler's from Fleetwood, BC, but their friendship and shared love of fashion has already created something special.
---

I was leaving a restaurant a few days ago and a girl turns to me and says, 'Are you Tayler? Do you run Folklr?' To hear someone I don't know say the name Folklr was so cool. This is reaching people!

---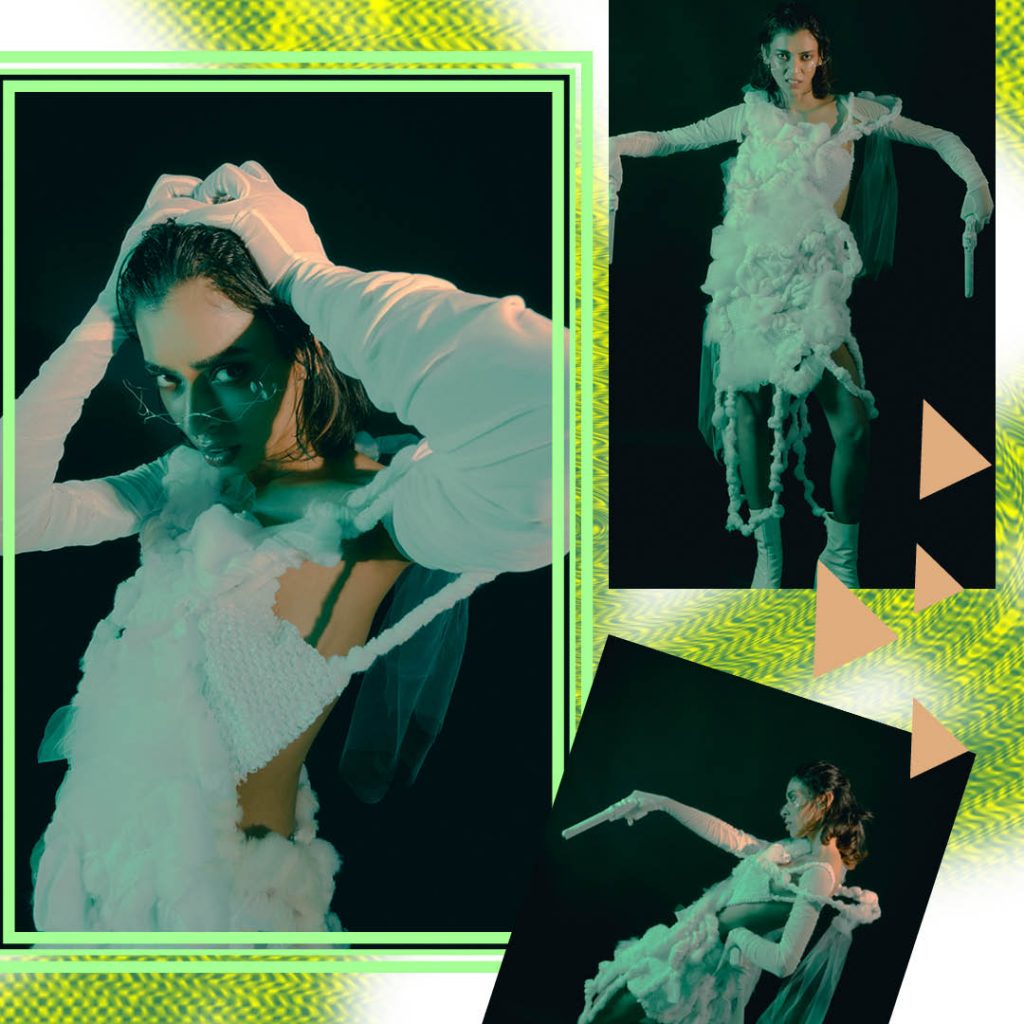 "I don't come from a fashion-conscious family," says Daniela. "I was always the weird one who would dress up to go to McDonalds. Fashion was my way to express myself.
"I started looking at magazines in detail when I was 14 or 15. That's when I decided wanted to be a writer! Back home there was a store that carried all the local and international fashion magazines like Vogue and Harpers. I'd come back to my Mom carrying a stack of ten magazines!"
"I had a job at a jewellery store, Blue Ruby," explains Tayler. "I learned how to make jewellery look good based on my outfit and realized how much of the creative part of myself I could put into fashion. One day my boyfriend asked me if I'd looked at any courses about fashion? When I visited Blanche and met [Admissions Director] Lise Graham, she told me how much she loved my outfit. Flattery will get you everywhere with me!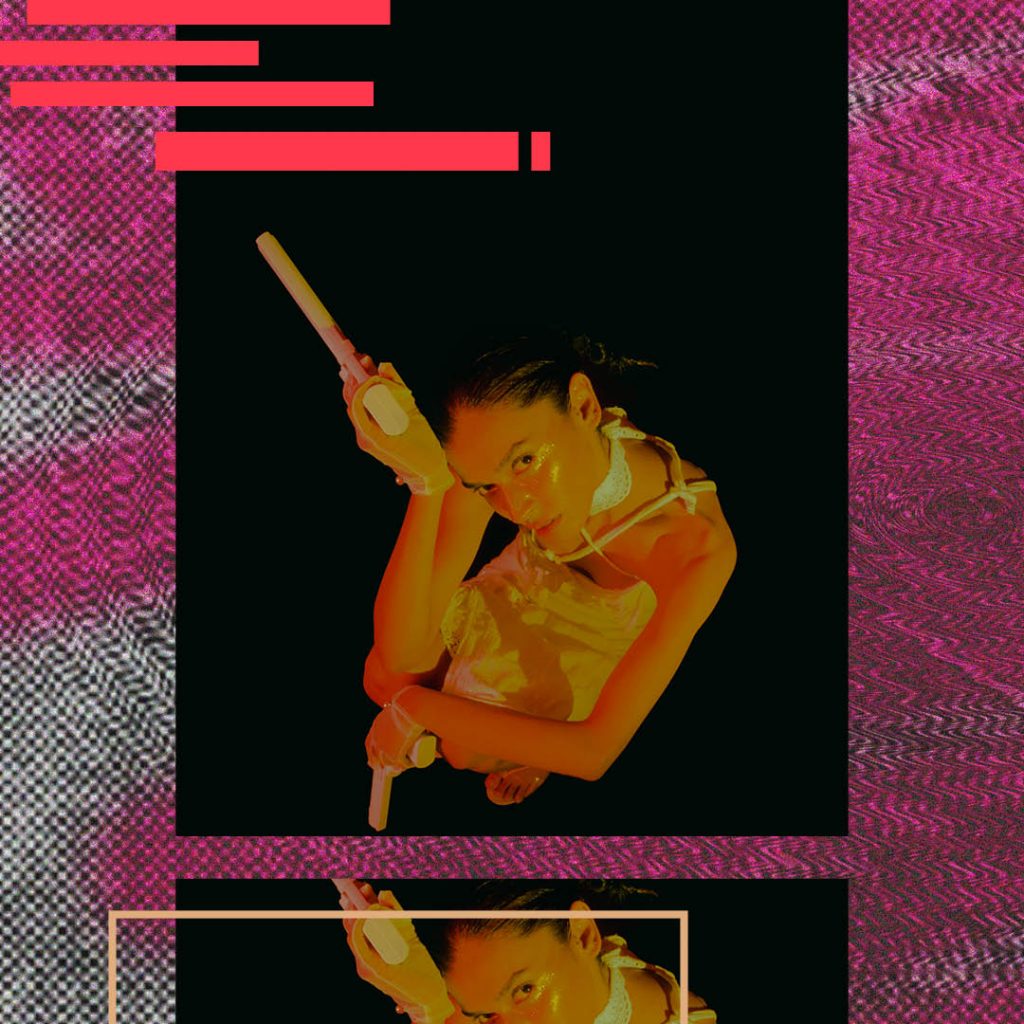 "I remember seeing Daniela on the first day of School and thinking, 'She's so cute!' I knew that she and I would connect. We became friends immediately and have grown closer ever since!"
Daniela arrived at Fashion School with the long-term dream of creating a magazine of her own. Blanche Macdonald gave her the tools and the inspiration to turn the idea into reality.
---

I needed a program that had a journalism element...I knew Blanche Macdonald would help me make connections.

---
"I needed a program that had a journalism element," she continues. "I knew I should improve my writing skills. I knew Blanche Macdonald would help me make connections too. I'd heard stories from graduates about how Blanche had taken them places. Lyndi Barrett's classes were so useful. I felt I was learning important things and getting realistic tips from someone who was actually in the industry. I could feel her passion and knew I was preparing myself for the next steps of my life."
It was in Robert Collins' Effective Communications classes where Daniela realized that creating an online magazine was an achievable goal.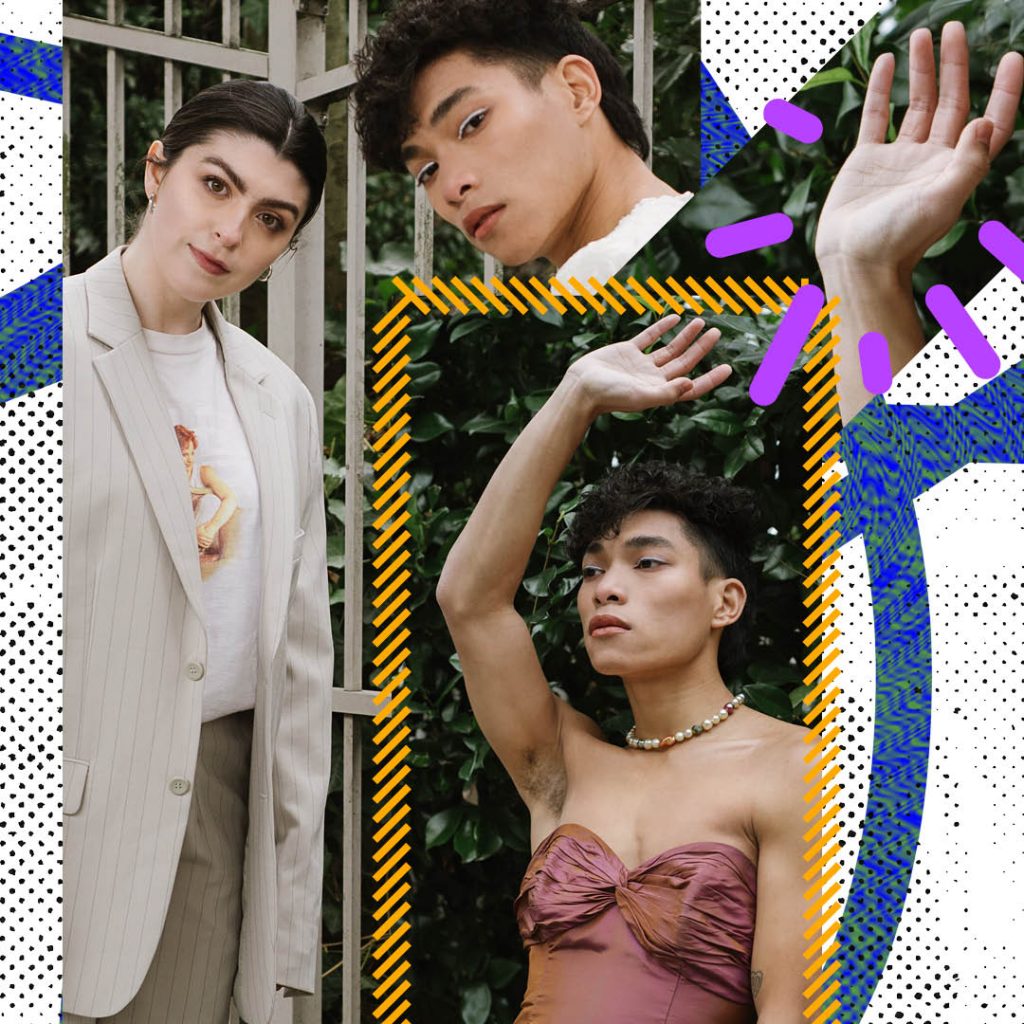 "I was able to improve my writing skills," she recalls. "I remember talking to Tayler getting excited for Friday's class with Robert because I knew it would be fun!"
"I'd always wanted to write poetry and fantasy novels so it was great to be validated that I am a good writer," agrees Tayler. "Robert made the class talk to each other to discuss ideas and be open with one another. It made for a fun and comfortable environment. I felt passionate about what we were writing about and I loved that Robert was into music, because I am too!"
Daniela had already proved that anything is possible with hard work, successfully hosting a major fashion show alongside designer Kiarash Tarikhi at the Vancouver Art Gallery while still a student. As COVID hit and life slowed down, she realized that—despite the challenges of a socially distant society—there would never be a better opportunity to seize the day.
---

Don't wait for it to happen for you. Make it happen! I figured, if I don't do this now, when am I going to do it?

---
"You are capable of anything if you're willing to work," she insists. "Don't wait for it to happen for you. Make it happen! I figured, if I don't do this now, when am I going to do it? It was scary at first but I had faith in this project and still do! That keeps me motivated every day."
That motivation is contagious. Editor-in-Chief Daniela brought Tayler on board as Fashion Editor and, after reconnecting with her one-time instructor after graduation; Robert Collins brought his decades of journalist experience to the position of Contributing Editor.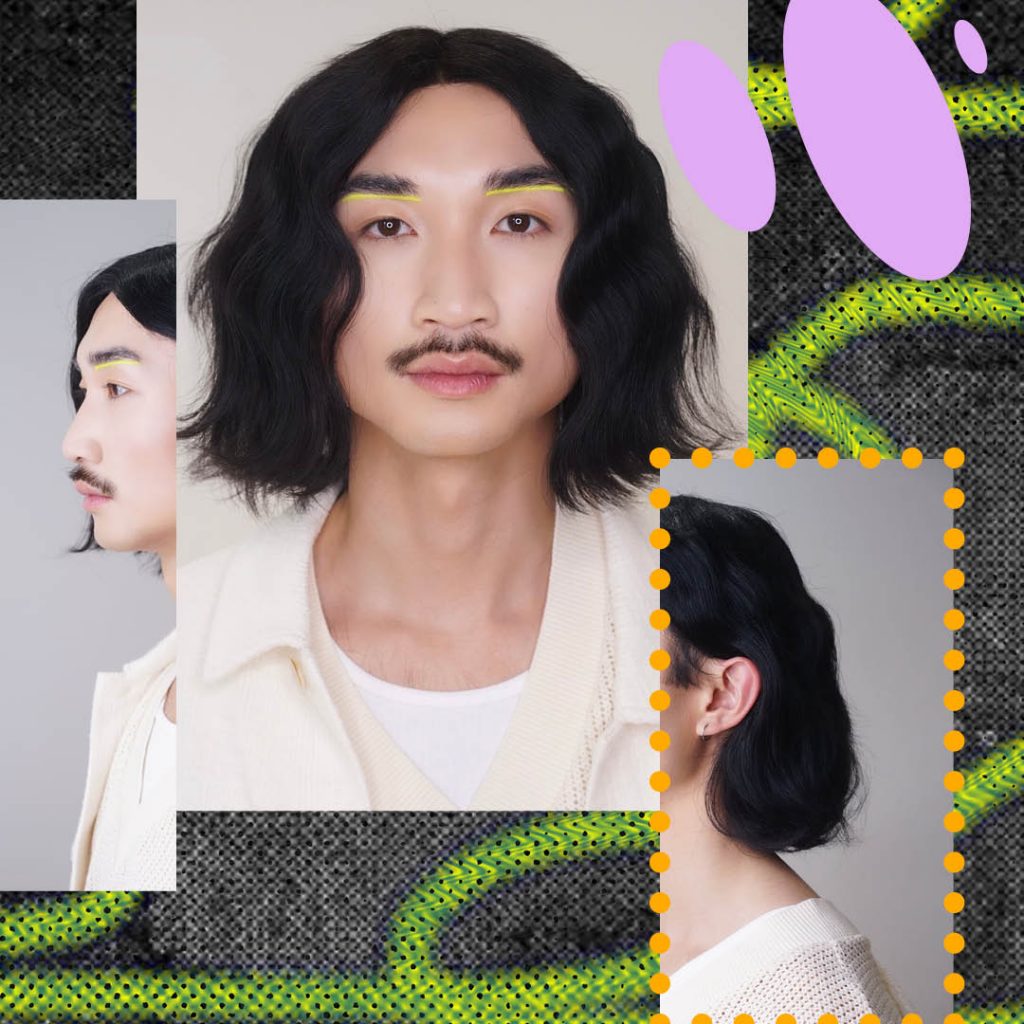 Months of planning came to fruition when www.folklr.com went live in May 2021. Aided and abetted by a team of writers recruited from Robert's Effective Communications classes over the years (including future journalistic superstars Taryl Stelmaschuk, Calvin Crozier, Allie Samborn, Xavier Cornelius, Marion Aregheore and Zayde Nair), Folklr has been pushing the creative envelope of what's possible in West Coast fashion. 
"It's been exciting to start something new in Vancouver," smiles Daniela. "This city has so much potential to be a hotspot for fashion. There's so much talent here. There are so many creative people around!"
---

Discovering the talent (in Vancouver) has been so exciting!

---
"Discovering the talent here has been so exciting!" agrees Tayler. "We've been able to meet people doing amazing things who haven't been recognized for their talents previously. We're featuring designers who are environmentally friendly, and meeting photographers and makeup artists who are so creative. We're trying to provide opportunities for people to show what's going on here. Folklr has shown me how fashionable Vancouver really is. We've given people opportunities, and they're like, 'Hell yeah,' and diving right in! Vancouver has so much potential!"
"Meeting new people is what Folklr is all about!" insists Daniela. "We want to create something more than a magazine. We want to create a community. Photo shoots are exciting. I enjoy our editorial meetings. We're creating a little family!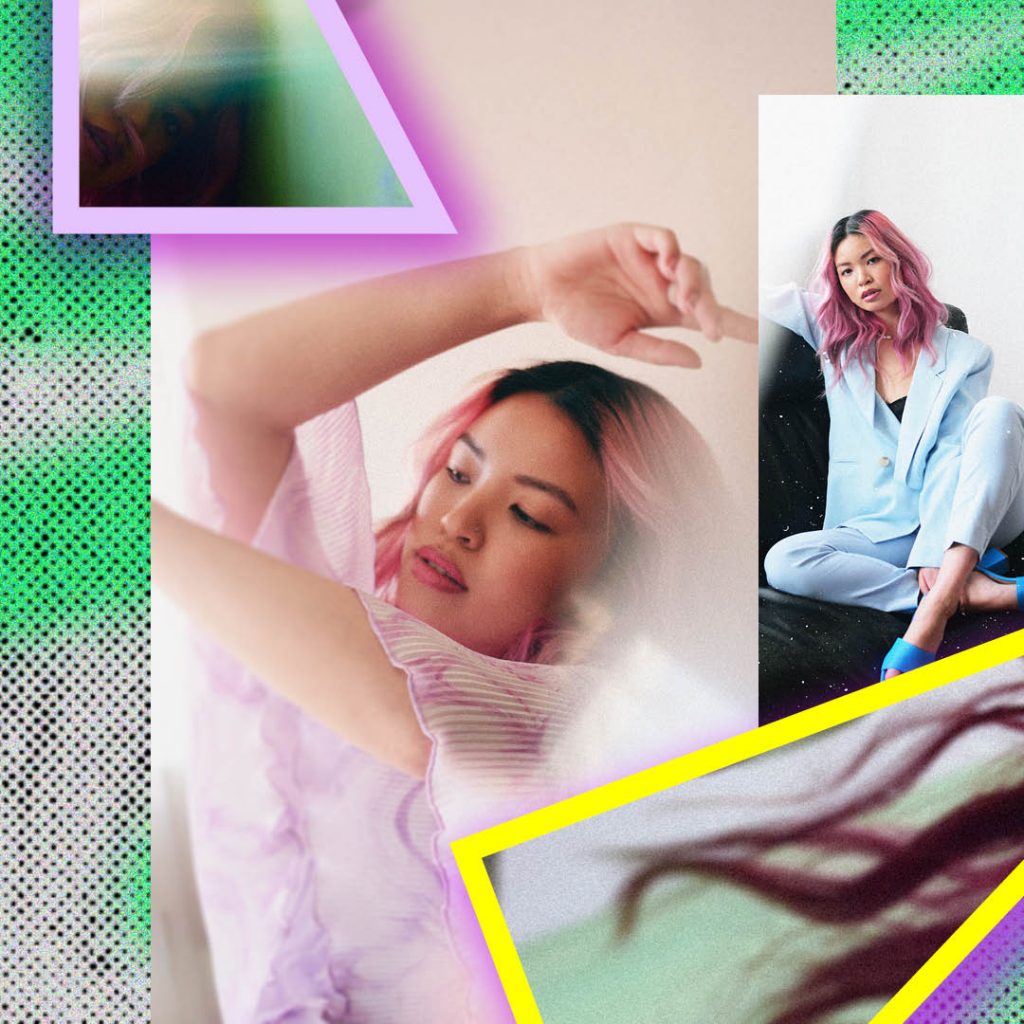 "Eventually I'd love to see Folklr helping Canada's creative community becoming even stronger. It can be hard to break into that community if you don't know anyone, so if we can create something more inclusive and supportive, that's the most important thing. I have so many plans for Folklr. If we want to work with a designer in Mexico, we can do that. We might create a creative agency where we all work together. Fashion is everywhere and I want Folklr to showcase that!"
Those opportunities are open to everyone. If you have the ideas—and a willingness to turn those into reality—Folklr wants to hear from you.
"We want pitches to be made with passion!" insists Daniela. "Allie Samborn's [fellow Fashion Marketing graduate] stories are so fun. You get a sense of who she is as a person. We want readers to get to know our writers and their styles."
"We want you hear your opinion," agrees Tayler. "That's what makes stories fun, whether or not you agree with those opinions."
Folklr's opinions are already finding an audience. Accidental celebrity is an unexpected bonus.
"I was leaving a restaurant a few days ago and a girl turns to me and says, 'Are you Tayler? Do you run Folklr?' To hear someone I don't know say the name Folklr was so cool. This is reaching people!"