Poised, sophisticated and radiating enthusiasm for all things fashion, it's immediately apparent how Fashion Marketing graduate-turned-instructor Lyndi Barrett became one of Vancouver's most celebrated Public Relations mavens before she became one of Vancouver's most influential bloggers. Students at Canada's #1 Fashion Marketing School can sense her success the moment they meet her.
The South African native amassed a clientele of internationally renowned fashion heavyweights, including H&M, L'Oreal, BCBGMAXAZRIA and Le Chateau with her PR company and now often works with those same brands as a blogger. That's just half of her career life. The other half sees Lyndi sharing her expertise at Blanche Macdonald's Fashion Marketing School, where she teaches Fashion Show Production, Public Relations, Styling, and Fashion Elements classes.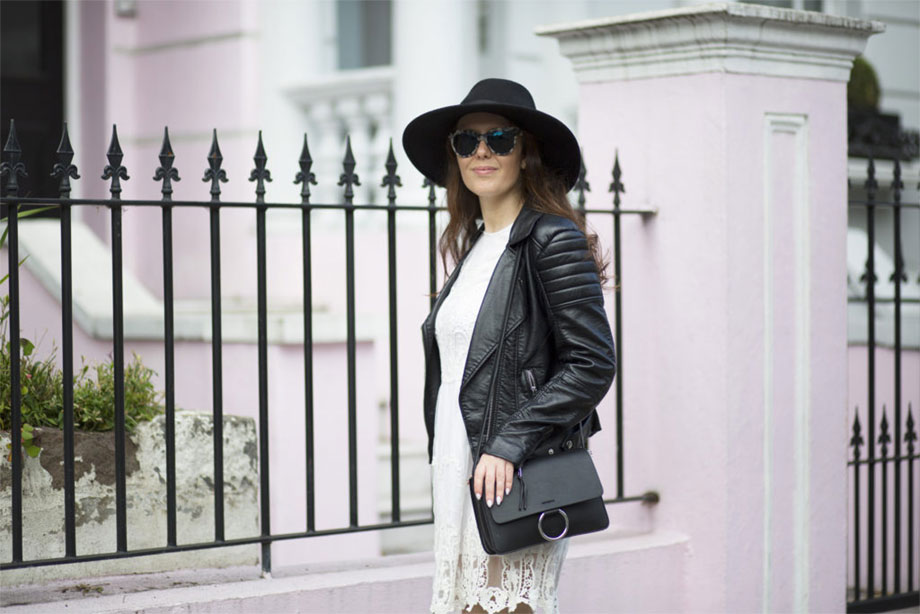 "At Blanche Macdonald, I speak with so many enthusiastic young people and am able to share everything I love about the Fashion Industry," Lyndi says. "My mother is a teacher so I've always liked being in that environment. The students always remind me how exciting our job can be and help me recognize just how far I've come!"
---

I think that the key to being successful at any job is finding something that you love.

---
Lyndi understands her students' hopes and dreams. It was ten years ago she was in their shoes arriving at Blanche Macdonald as an enthusiastic Fashion Marketing school student.
"The great thing about the Fashion Marketing program is that it covers so many different aspects of the industry. When I graduated I wanted to try everything. And I did. I worked at a wholesaling agency, a modeling agency and even shadowed a buyer. I wanted to get a grasp of the fashion community in its entirety and hone in on what I genuinely enjoyed. I think that the key to being successful at any job is finding something that you love.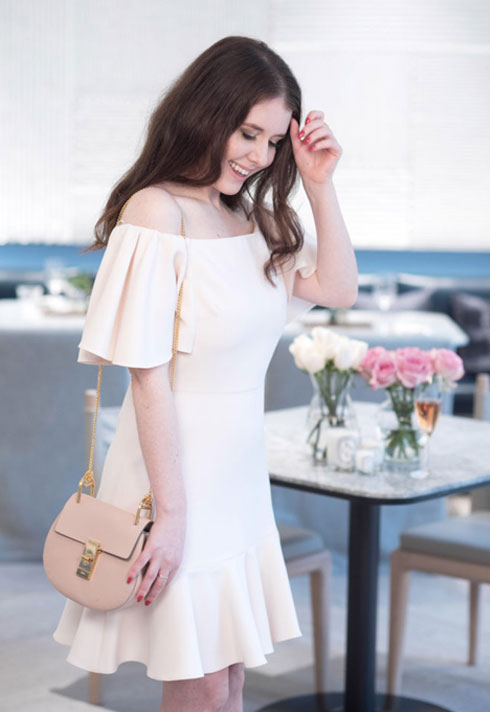 "I had the opportunity to go to New York for trade shows. My work would also see me travel back to New York to work backstage at Mercedes Benz Fashion Week. I began picking up pieces of paper and making sure all the chairs were in perfect rows but worked to progress to work on the PR side of the events. I was able to be a part of some amazing productions like Ports 1961, Michael Kors, Vera Wang and even Christian Siriano's first show."
Nowadays, Lyndi has dipped into a different side of relations from her work with Lj PR with her fashion and lifestyle Instagram page, Style Calling.
"When I was working in fashion public relations, the blogger industry was starting to grow. I thought 'I can do that!' I had a lot of fashion lessons and stories to share and blogging was the perfect way to build an audience. My background in PR has been invaluable in turning my blog into a business. In a sense, I've always been blogging. I kept scrapbooks and diaries when I was younger – now it's digital and online for everyone to see!"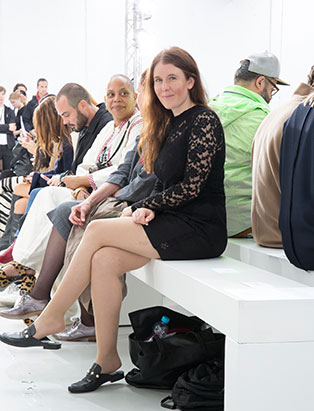 In the six years that Style Calling has been up and running, Lyndi has crafted an undeniable online presence that has made an indelible mark on the North American blogger scene with an ever-growing following.
"It's incredible to see how much the industry has grown and progressed. I'm getting more traction to becoming more of an expert in my field. I'm building an audience that trusts my opinion and a reputation as a reputable source for all things fashion, beauty, and lifestyle."
Most recently, Lyndi was one of five Canadian bloggers selected to travel to New York with cosmetic brand eos for the launch of a top-secret product.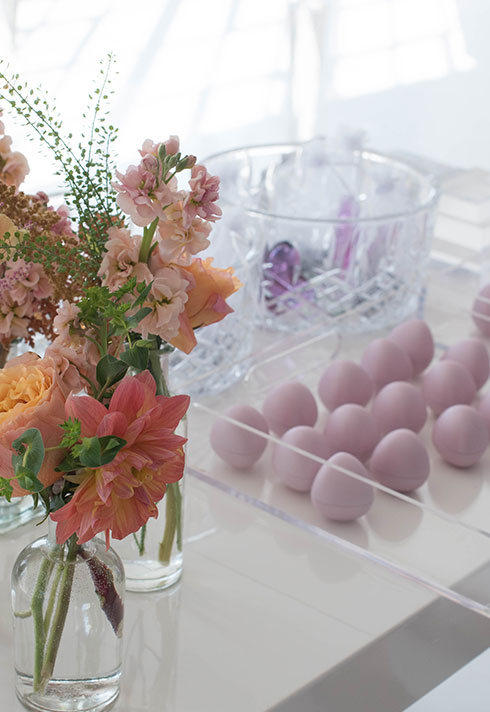 "We arrived and they whisked us off to an event space in the Meatpacking district. It turns out the launch was for their new eos crystal lip balm in their new redesigned sphere case. We were able to speak to their team and their scientist and get all the details about how they took two years to formulate a completely clear gloss. We were only there for twenty-four hours but it was really well done. Their team was so great!"
It's not only Lyndi's keen style eye and simple yet eloquent posts that draw brands of all sorts to want to collaborate with her and her blog. Lyndi offers something that not a lot of other bloggers do – insider knowledge. After being a part of the industry for as long as she has, graduating fashion school, and with the experience of running her own PR company to back her up, Lyndi navigates brand collaborations seamlessly, ensuring that Style Calling is always well represented and the brand ends up with exactly the type of content they need.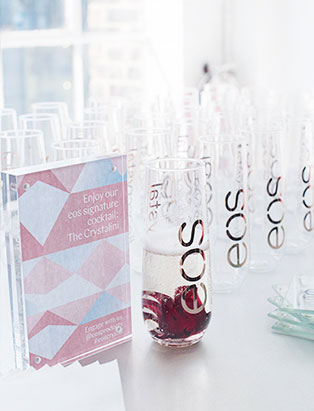 "I'm able to gain traction with lots of PR companies and brands, which goes back to me being a publicist. When a brand approaches me, I can say that they're working with an industry professional. I've worked in PR so I already have contract knowledge, and I have a background in styling. I make sure that I'm always able to deliver product back to them that's exactly what they're looking for."
It's a relatively new idea for brands to partner with bloggers in order to reach their audiences in new and exciting ways, and for Lyndi, it's one of the things that makes what she does so exciting.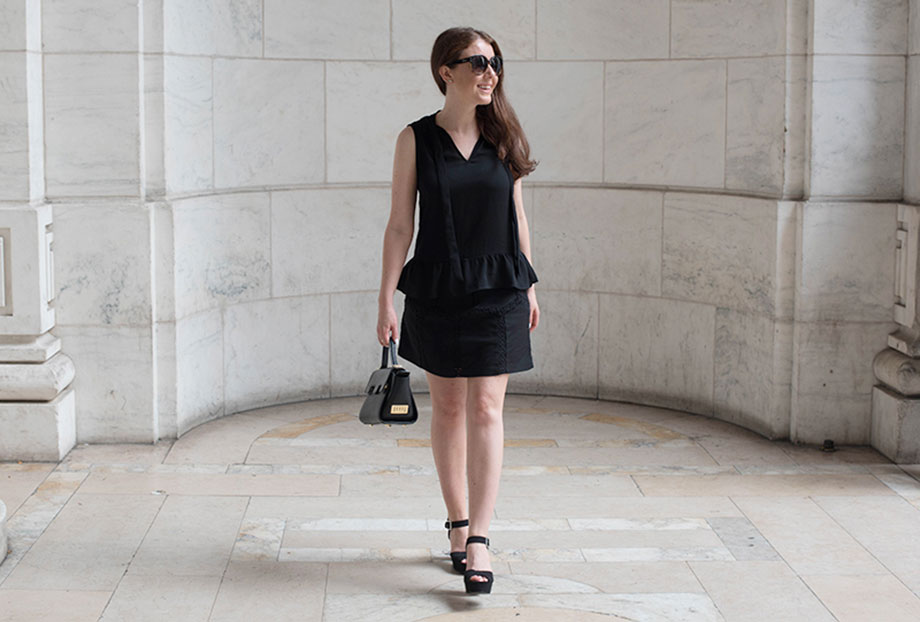 "It's really exciting to be a blogger and an influencer right now because brands are starting to figure out how they can use this to their benefit. It's actually very similar to celebrity marketing of the early 2000s and seeing a celebrity use your product or drink your water was the ideal. Now influencers are taking it over and instead of being told what to use or drink by someone famous, the feeling they're going for is more like talking to a girlfriend. It's way more genuine. Which is why it's important to take on brand campaigns that are in your brand standards. Companies are shifting their marketing budgets and instead of a printed ad, they're splitting it up amongst appropriate bloggers and influencers and getting material back that they can use."
The major impact that bloggers and influencers have on the fashion industry is no secret in today's fashion and style scenes. Luckily for Lyndi, she got to experience fashion's inclusion of digital influencers in person – at London and Paris Fashion Weeks.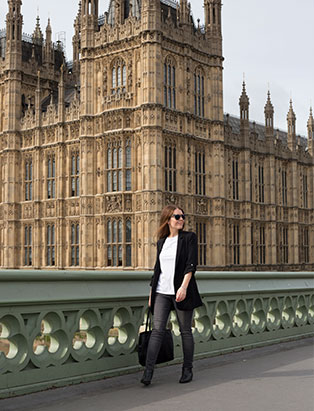 "I used to do New York Fashion Week all the time with my own PR company and with other projects I was involved in but I've never done London or Paris Fashion Week. They were both incredible. London is very centralized. The shows are mostly at Somerset House with a showroom above where all the designers, vendors and representatives are. Paris is more spread out but always in the most stunning locations all over the city you'd probably never see otherwise!"
Inclusion in these events is, unsurprisingly, competitive. But for Lyndi, it's about knowing you belong there and showing it.
---

I always tell my students in fashion school to dream big, but be willing to work for it. I've worked hard to make my fashion dreams a reality.

---
"I'm such a fashion show fanatic. I just love the atmosphere. Even now weeks after, thinking about it gives me a rush. The highlight of London Fashion Week was Julien Macdonald's show – he succeeded Alexander McQueen at Givenchy – and it was such a fun party atmosphere. Even though I'd gotten invited there, you still have to build connections everywhere. I'd go to the vendors and pick up pieces and strike up a conversation with the rep and make sure we'd exchange cards. Afterward, I'd make sure to send them an email thanking them – it's really important to close that loop of communication.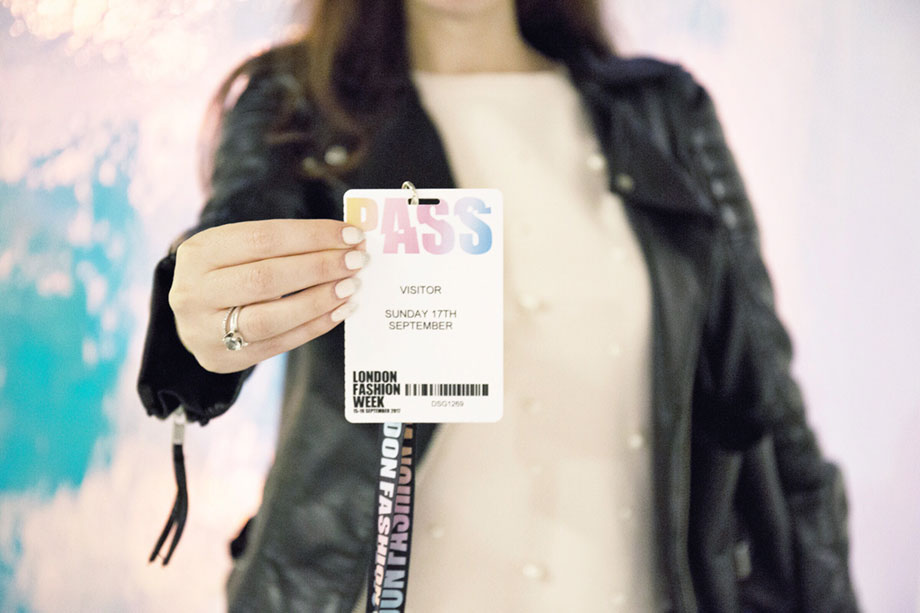 "It's even better if you can find out the PR company and send them a media kit and all your readership numbers. Show them you not only want to be there but you deserve to be. Confidence in yourself and your brand is definitely key."
What's the best part of being one North America's most popular sources for fashion and lifestyle news?
"It has to be the wonderful people I've met along the way. I have made lifelong friends from the world of blogging. I can't believe how many doors Style Calling has opened for me, so many 'pinch me' moments. I always tell my students in fashion marketing school to dream big, but be willing to work for it. No media trip or face cream I've been given has been free. I've worked hard to make my fashion dreams a reality."
All in a day's work for Vancouver's most powerful and confident blogger.