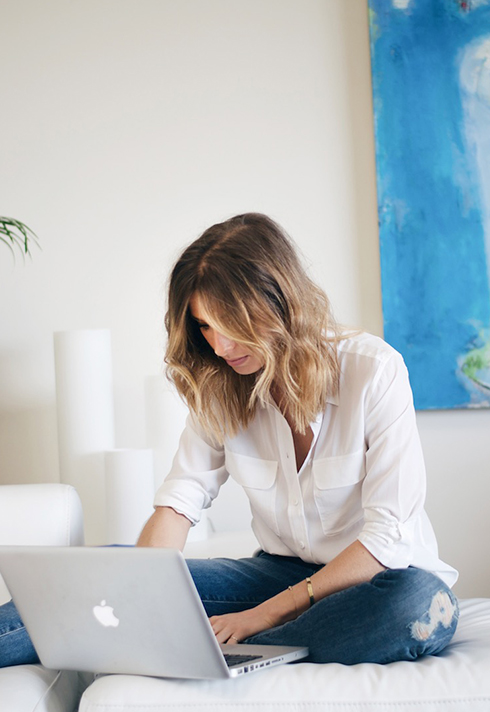 Blog: http://www.theaugustdiaries.com/
Social Scope: Vanity Fair Best Dressed shortlist; features in Refinery29, The Cut, WhoWhatWhere and InStyle; collabs with Aritzia, Breez and liketoknow.it/; 92K followers on IG and 50K followers on Pinterest.
Follow for: Easy favourites, wallet-friendly wardrobe updates, and wise-worded musings in wardrobe, and in life.
Jill is that friend you call on when buried in a pile of sneakers and silk, desperately scrolling Tumblr over what to wear. Deftly weaving trends into the patterns of personality, lifestyle and whims with a voice that's cool-headed and warm, The August Diaries has become both a haven for the style-shy and an oasis for the Fashion-obsessed. Her own style steeped in a coastal crispness, fusing minimalism with a European ease, she'll stop short of telling you how to dress, instead guiding you through what YOU want and need (though, you'll most likely end up wanting one of what she's got anyhow). Balancing an astronomical drive with a down-to-earth cool, and a sharp mind with a sharp eye for style, Jill is that powerhouse pal who leaves you awed and charmed at every turn.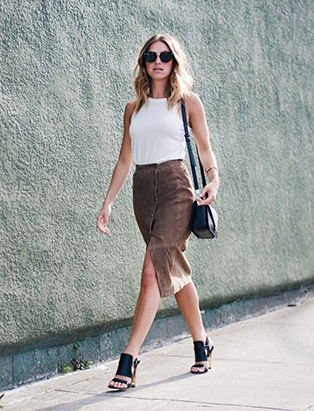 Meet Jill!
If your life was a hashtag…
#imobsessedwithmydog
Your favourite follows…
Love @tashsefton, one half of They All Hate Us from Australia, and @melissa.araujo's feed is amazing. My favourite Snap Chatter is @songofstyle – she's hilarious and real and basically just eats all the time.
Favourite place to snack and snap?
Terra Breads has the best sandwiches and pastries ever. They're so pretty!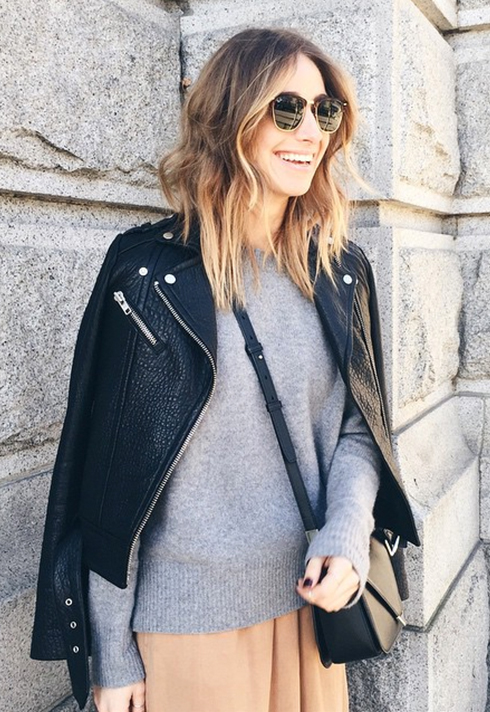 Your current top 3 wardrobe favourites / must haves

A LWD (little white dress), Isabel Marant sandals and a hat (straw, preferably). And sunscreen!
Favourite event you've been invited to as a blogger?

A private BCBG dinner with [Chief Creative Officer of BCBG Max Azria Group] Lubov Azria – she was so lovely and gracious.
BMC: Favourite IG editing app?

VSCO, hands down.
Quick tip for success in the world of social media…

Great quality over quantity… really!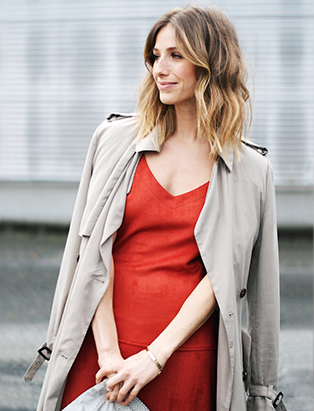 Your #MVF, Most Valued Follower?

I can't just pick one! I love being able to engage with all my followers and am so grateful for their support.
First time you were recognized 'on the street' by a follower?

I was at a Tom Petty concert – I was both ecstatic and embarrassed at the same time.
What's the most empowering thing about blogging for you?

I feel so lucky and honoured to be able to influence someone's style, or what they buy. I want to inspire and empower my readers to use clothing as a means to gain confidence.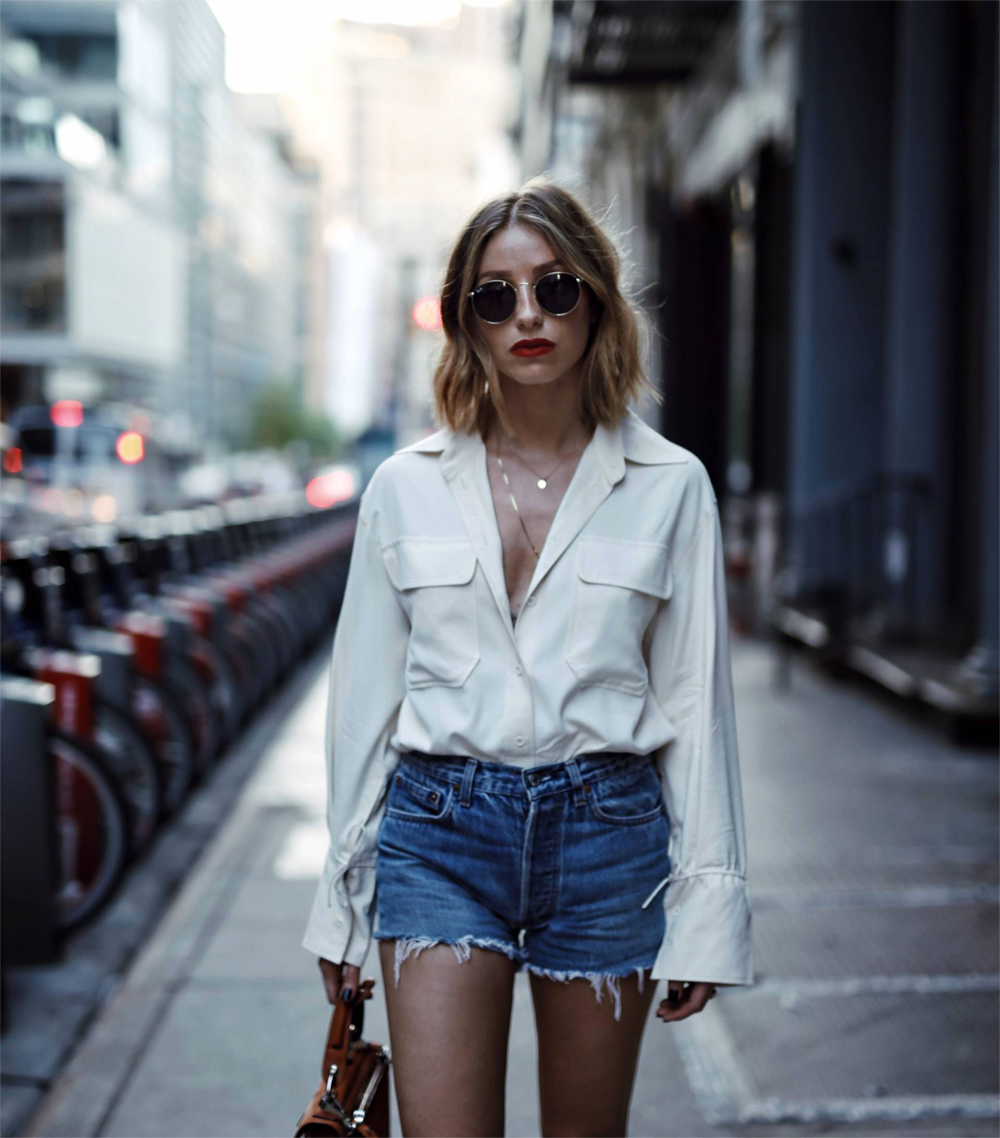 What are some things that you took away from the Fashion Marketing program that helped you get to where you are now?

I learned a lot in the Art & Tech Photoshop course and made some great connections and relationships in the industry!
The internet has become one of the most prominent sources of style inspiration and identification in today's Fashion world. What, in your opinion, is important for readers/viewers to think about when searching online for style advice?

It's really important to think about how relatable a piece is in your life. It can be easy to love a piece on someone else, but will it work for you on a day to day basis?
Proudest moment?

Realizing that I was running my own business – and that I'd done it by myself.
Five years down the feed dream?

Happily still social media-ing and growing my following, but not getting lost in the digital world. We have to remember to live our lives and not just Instagram them!