Aubrey Bonnah-Vink's philosophy is simple. If you're going to pursue something, why not pursue it to the very best of your abilities? Aubrey's refusal to settle for second best took her all the way from the small town of Beaumont, Alberta, to Canada's leading Hair School. Since graduating from Blanche Macdonald, she has gone on to become an in-demand Hair Stylist at Topknot Beauty Room; a new but already bustling studio in Vancouver's always-fashionable Yaletown neighbourhood.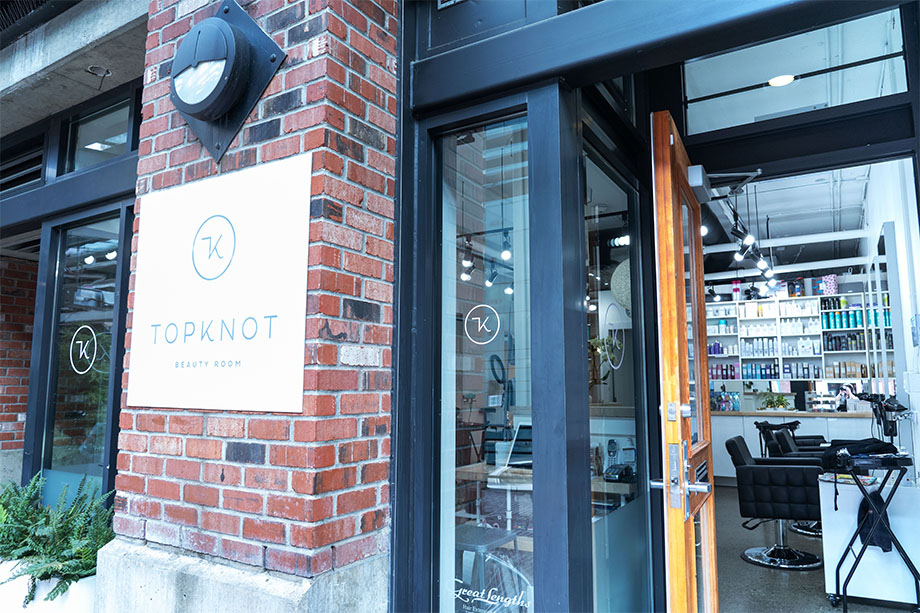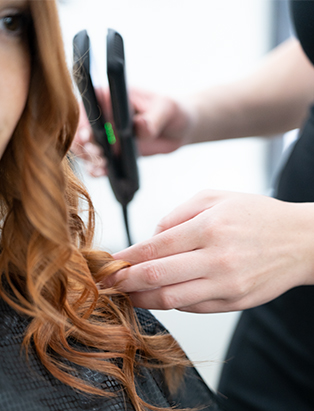 "I took hair and cosmetology in high school," she explains. "I also took welding, which I wasn't very good at. But thankfully I did have a passion for hair styling! When our cosmetology teacher started bringing in beauty industry guest speakers I realized that I could see myself doing this professionally. I liked the idea of travelling and meeting people while perfecting my craft."
Having already learned the basics, Aubrey was eager to ensure that her next step would take her straight into the heart of the hair industry.
"I started doing hair for friends and family while I was still in high school, but I knew that if I was going to do this as a career I didn't just want to work in my town. I wanted to advance my skills and be the best I could. So I Googled 'Top Hair School in Canada' and Blanche Macdonald came up. I thought, 'That's where I'm going,' even though I'd never been to Vancouver before."
Fresh out of high school but eager to write the next chapter of her life, Aubrey soon discovered that Blanche Macdonald's high-end hair training was exactly what she'd been looking for.
---

Blanche Macdonald gives you a broad spectrum of what you can do. It's real life education. The instructors did a great job of making sure that everyone kept an eye on their clients and acted professionally.

---
"The first couple of levels were more detailed and theory-based than what I'd learned in high school. That was exactly what I was looking for in terms of becoming a professional. I really enjoyed the TV and Film module and the photo shoots. Of course, I loved being behind the chair, but I wanted to explore the creative side as well. Blanche Macdonald gives you a broad spectrum of what you can do. It's real life education. The instructors did a great job of making sure everyone kept an eye on their clients and acted professionally from the moment we walked through the door."
Though initially daunting, the cross-province move from Alberta helped Aubrey develop useful skills. "I was totally out of my comfort zone coming to Vancouver from Alberta. I didn't know anyone. My classmates became my friends and family, but I still had to branch out on my own to get clients and models to practice on. That helped me once I graduated. I learned how to communicate with strangers and persuade them to sit in my chair."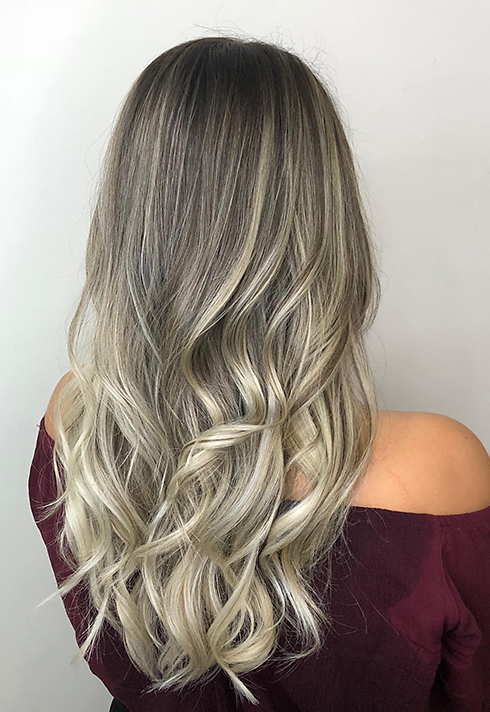 Looking for a salon to call home for the work experience section of the hair program, Aubrey once again went searching for the best of the best.
"I was looking through the list of salons and asked my instructor, 'On this list, which is number one?'. He said 'You have to go to Avant Garde and work with Jon Paul Holt'. So I called Avant Garde right away and they asked me in for four days. It was survival mode. 'Can you shampoo my client?' 'Can you do a blow dry?' They know how good Blanche Macdonald is and they trusted me to do whatever they asked, even though I was still a student. I loved it!"
Aubrey had her foot in the door at Avant Garde. Her next task was winning a job there.
"Jon Paul's team of stylists work on so many photo shoots and fashion jobs, so I volunteered like crazy for five months. Every time they had a shoot, I was there. It was like, 'Remember me? I'm here helping again!' Students should volunteer for as many projects as they can. It will pay off in the future."
It didn't take long for Aubrey's efforts to pay off. The job offer from Jon Paul arrived, beginning seven beautiful years at Avant Garde. While there Aubrey built an extensive client base, won the Live Goldwell Upstyling competition, and had the opportunity to work backstage at Vancouver Fashion Week. During this time she also reached the semi-finals of the Goldwell Global Color Zoom and was named one of Canada's Top Ten New Stylists at the prestigious Contessa Awards. Aubrey achieved all this while simultaneously learning the ins and outs of developing relationships and managing a busy salon. Those skills were vital when Aubrey was approached by her friend and colleague, Ashlee Oldenburger, with a great idea.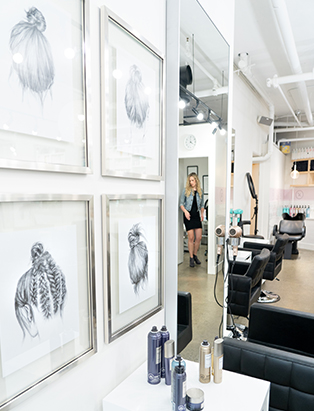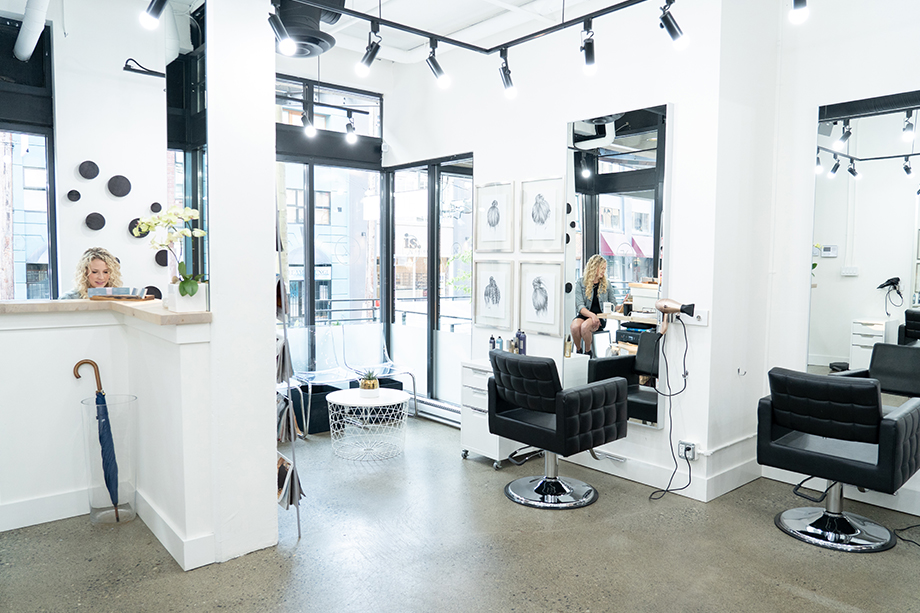 "As much as we loved doing hair, we also loved the business side of the job. We began dreaming and talking about a place of our own. We wanted to create an environment that celebrated luxury, beauty, and diversity."
The collaborative process that began with those conversations culminated in Ashlee and partner Kim Carruthers opening Topknot Beauty Room earlier this year. The studio's unique business model is based on one crucial yet simple concept: friendship.
"Everyone here started as friends," smiles Aubrey. "We still go to dinner together as much as possible and try to plan weekends away as a group. We have a balance of work and play. We're all independent, strong businesswomen, so we have our own ideas sometimes, but not a day goes by that we don't work together and ask each other for input. Whether it's a hair cut, hair colour, or how we run our businesses, we respect each other's opinions and have nothing but support for one another."
"Every single person in here has my back. I never have to worry about who can look after my clients if I'm out of town. There's much less stress when you trust and love your co-workers."
As Aubrey is keen to point out, Topknot Beauty Room is called a studio, not a salon. It's a subtle but important difference.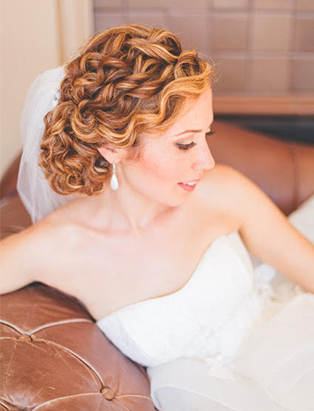 "Salons usually focus on hair, but we want to be about everything beauty. We have Makeup Artists, an Esthetician, and photographers we work with. Naming our space Topknot Beauty Room allowed us to have more options to grow and transform. We want to work with people doing creative projects. That's helped me become more inspired and outgoing. My colleagues here are great at pushing me out of my comfort zone. A lot of the time people come in here looking for a new look. You want to constantly be improving and adding skills to your tool kit."
---

The thing I love about bridal work is that it's always about more than the hair. It's about being a part of that moment in someone's story.

---
Aubrey's metaphorical tool kit is practically overflowing already. She's fully booked every day at Topknot, but she's always eager to have fresh clients in her chair ("to stop taking new clients is to stop making new friends"). She's started educating in salons across the Lower Mainland for world-renowned professional haircare company Goldwell. Aubrey also actively pursues creative shoots, the most recent being her and her colleagues' entries into next year's Contessa Awards ("I tried to get more edgy, moving away from the soft and pretty to do something different and out of my comfort zone"). And yet, Aubrey still finds time to be an in-demand Hair Stylist to brides who turn to the Topknot team for their big day.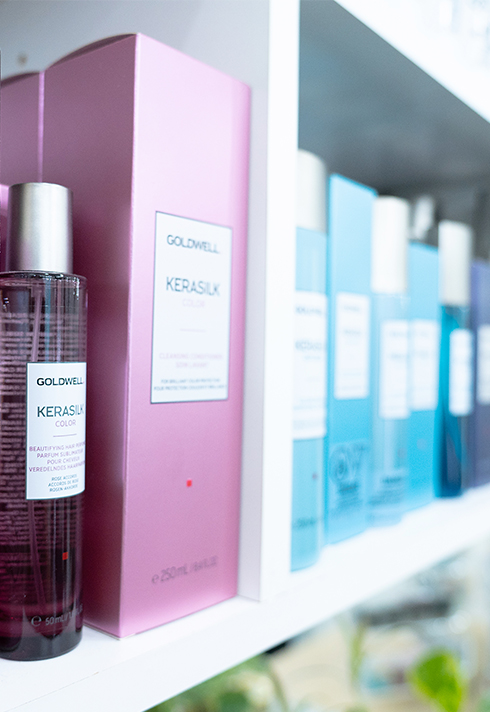 "Patience is the most important thing when you're working with brides. When someone comes into the salon it's a very different experience than going into someone's home on a very special day of their life. It's important to remember how much nervousness and excitement there is in the room, to stay calm, and to help them feel beautiful and at ease. The thing I love about bridal work is that it's always about more than the hair. It's about being a part of that moment in someone's story. I feel honoured to have been flown to California and Mexico as part of someone's special day. I'm so lucky to be able to work and play at the same time!"
Brides and business. Competition and education. Aubrey has become one of Vancouver's rising hair superstars. Still, the art of leaving clients delighted remains at the heart of her work.
"It's nice to meet new people and find out what they're all about and why they're in my chair. It's a relationship you have to build if you want to keep them as clients. It's their time to feel special and to do that they need to enjoy your company.
"I love being busy. I'm always searching and never say no to a project. For me everything is an opportunity!"