From the release of his debut book, Lyle XOX Head of Design, to features in Vogue Italia, Vice and i-D and even a CBC documentary on his life and career, Mixed Media Makeup Artist and Global Makeup grad Lyle Reimer is earning major buzz.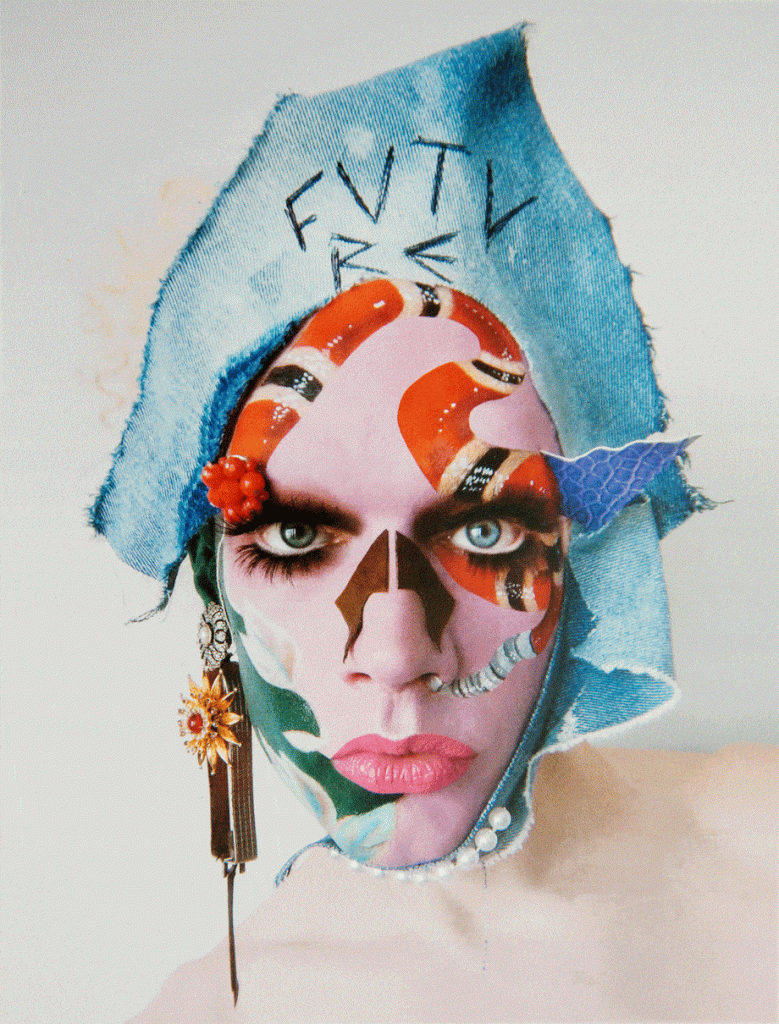 ---

Working as an artist creating pieces that allow me to share what's in my mind (albeit scrambled at times verging on the insane), and soul truly feels euphoric. It is my drug of choice!

---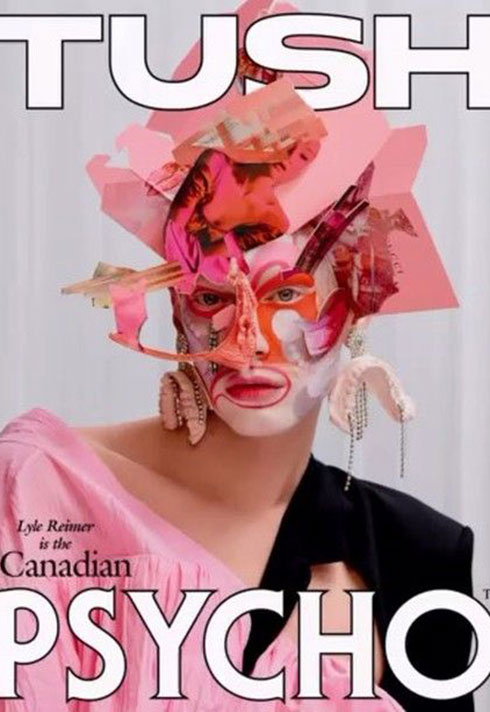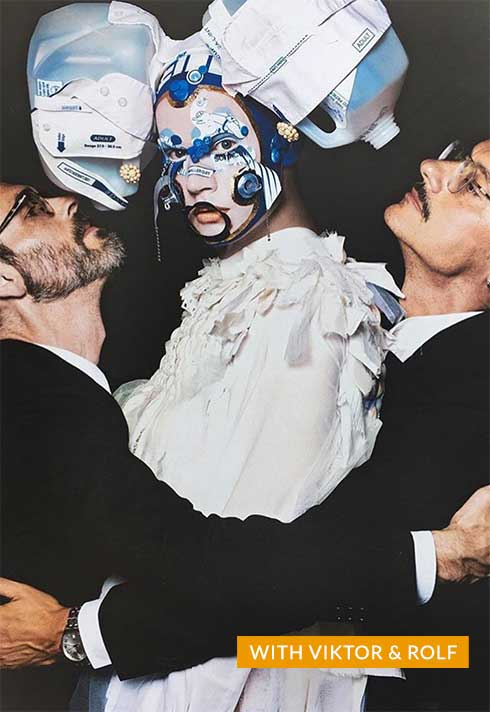 Follow Lyle Reimer (@lylexox) and you'll find a feed filled with artistic makeup looks that pop with detail. Lyle finds inspiration in up-cycled and found objects, resulting in work that's intricately layered and infinitely interesting; it's drawn in a host of celeb fans including British Vogue's Editor-in-Chief Edward Enninful, Jeremy Scott and the Cher, worked on collabs with the iconic fashion brands including Moschino, Gucci and Viktor and Rolf.
Before he blew up on IG, Lyle's love for makeup and art began in small town Saskatchewan. Surrounded by an encouraging family Lyle has been creating art since childhood. Eventually this led him to pursuing makeup full time in our Global Makeup program. After graduating he began his career at MAC Cosmetics. Over the course of 16 years at the cosmetic giant, Lyle honed his skills and worked his way up to the position of trainer on MAC's Artistry & Development team.
Far from the small town where he grew up, you can now spot this mixed media Makeup Artist on the international stage, popping up in major publications like Vogue Italia, British Vogue, i-D, and Fashion Magazine, to name a few.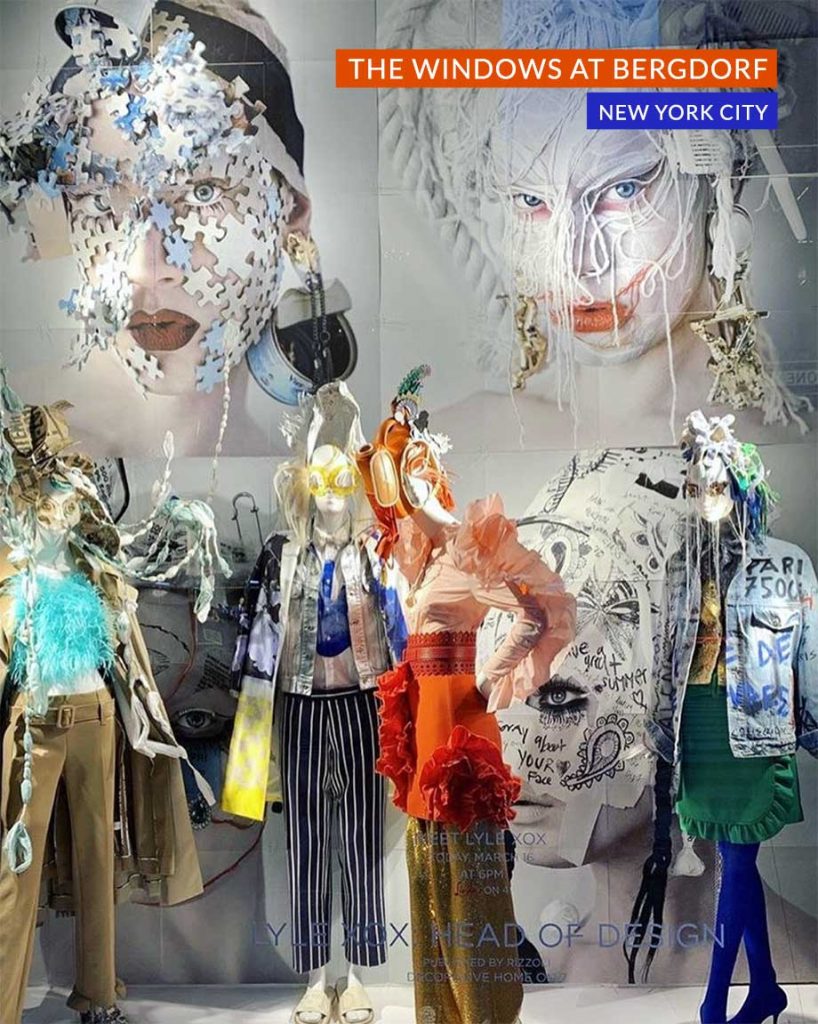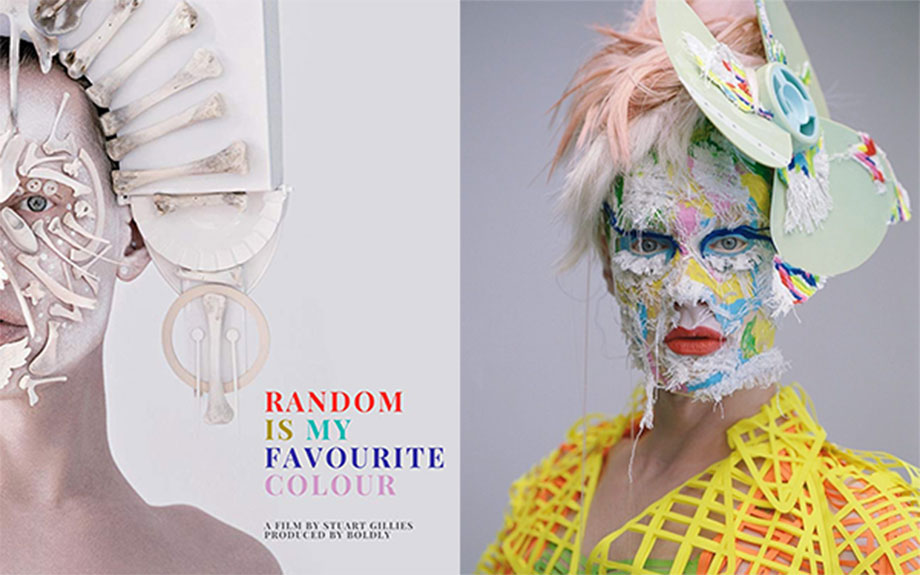 LYLE STARS IN CBC'S "RANDOM IS MY FAVOURITE COLOUR"
Lyle stars in the new CBC News documentary, "Random Is My Favourite Colour". This touching film dives into Lyle's personal development as an artist, visiting his hometown and following him through the creation of his book and an exciting trip to New York to partner with iconic retailer Bergdorf Goodman.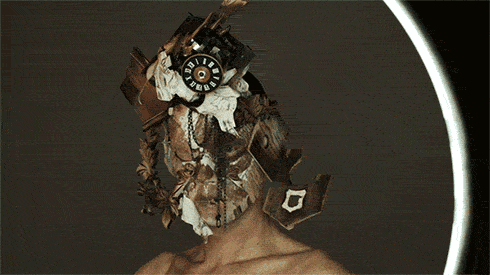 ---

Inspiration is constant. Sometimes I wake up at night and have to write notes on my phone to remind myself in the morning about a particular shape or colour palette or concept. It's hard to shut if off.

---
Read the article on FASHION Mag
---

It has been a total labor of love… right down to the handwritten page numbers in pencil. It has always been on my bucketlist, and having been able to work with Rizzoli, Fabien Baron and Viktor & Rolf (who wrote the foreword) has been a dream come true.

---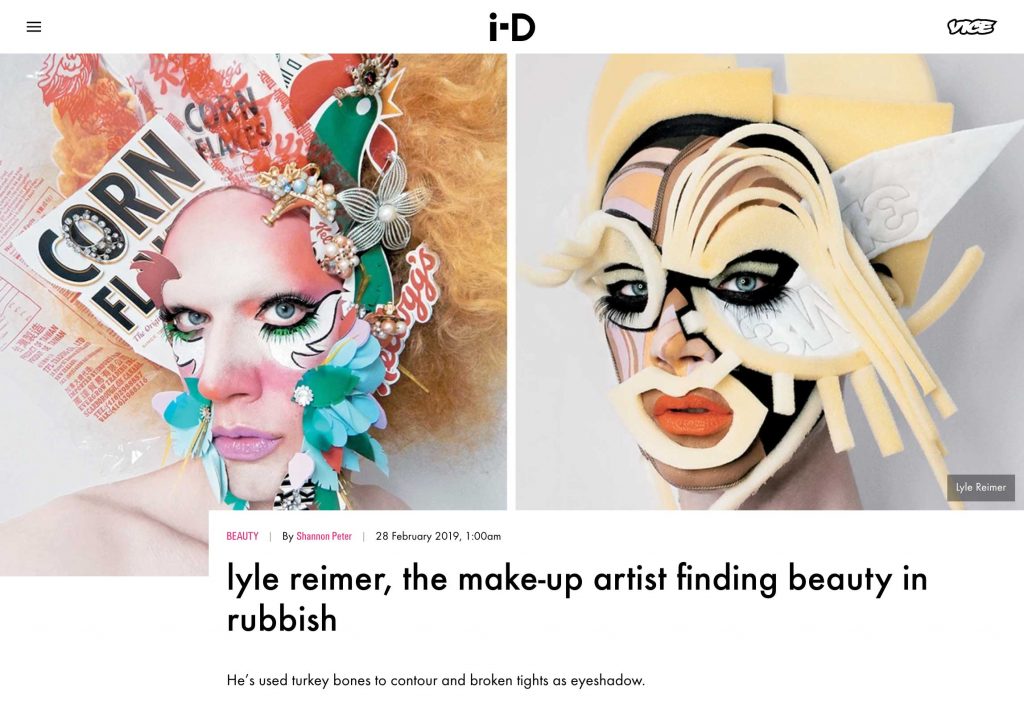 ---

One hundred per cent of the things I use are recycled. It's important to me that they haven't been purchased from a craft store or something. We label things as garbage too readily.

---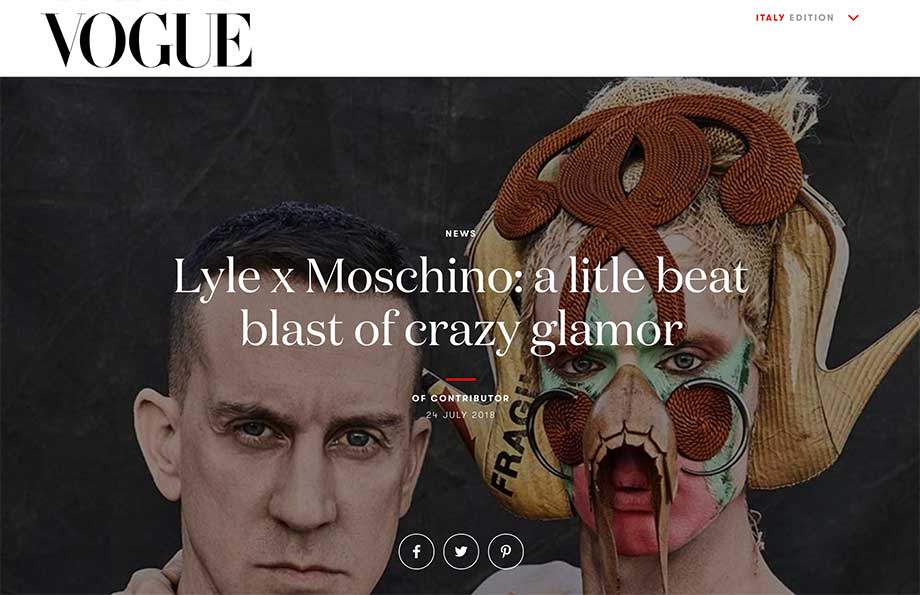 ---

Every day is an exercise in experimental play which follows the creative urge to push my own personal view of beauty.

---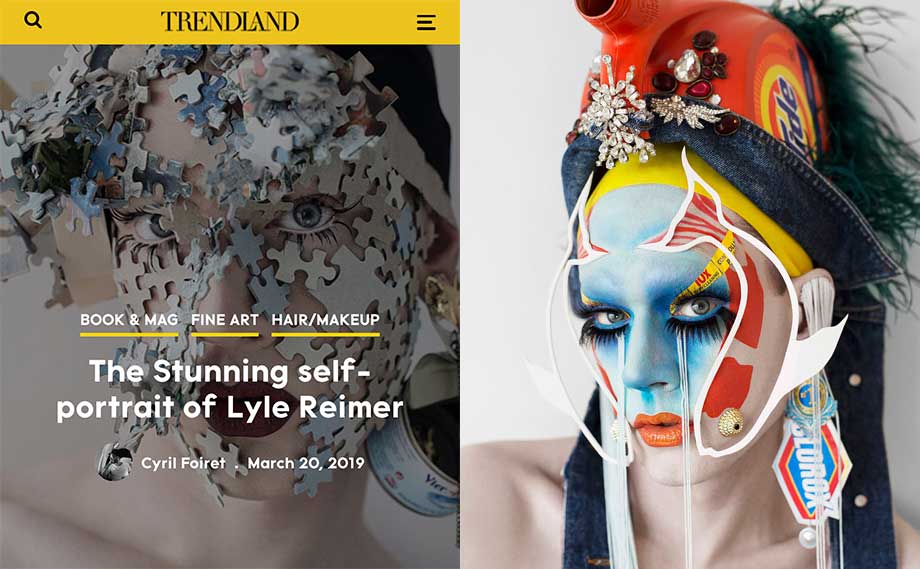 Click to read article on Trendland
---

Find your own voice. Listen to the creative urges that come from that internal place rather than trying to copy or replicate someone else's work. Never censor the ideas that come from that place. It's from that place that the magic happens.

---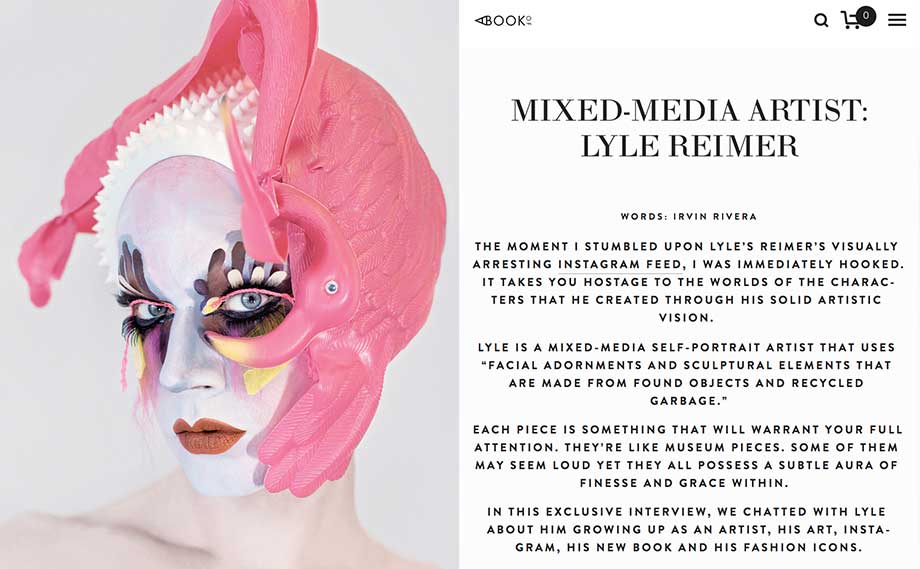 ---

I can't live without MAC Studio Fix Fluid and transparent finishing powder. No look is ever created without them. I also can't work without a purple glue stick to block out my eyebrows.

---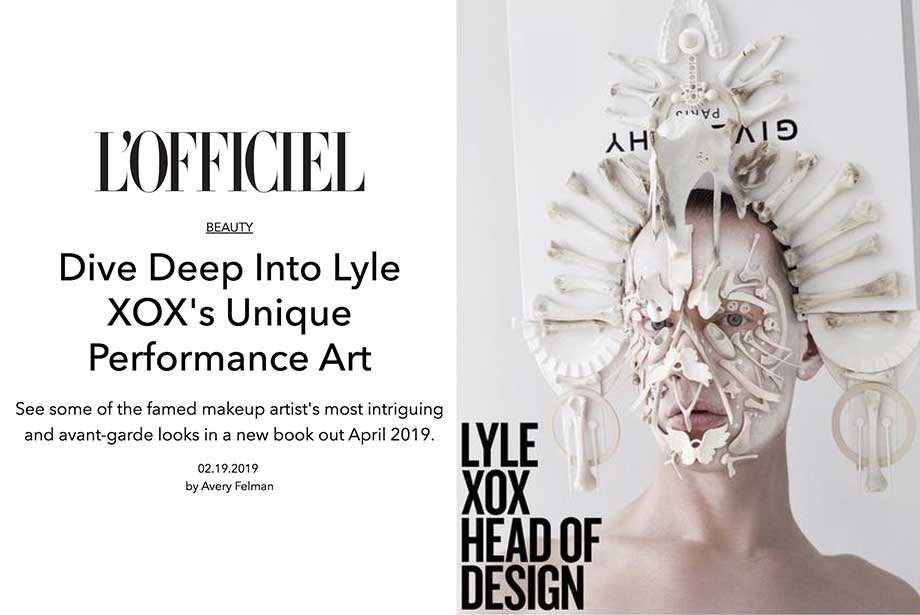 ---

It is about creating honest portraits that embody a surreal world that defies boundaries and labels. I love that message of transformation, and how it can be applied on so many levels. I want people to pause and be mindful of where beauty can be found and take note of the jewels that lie within the mundane pieces of everyday life.

---