Think working as a wardrobe stylist means a never-ending stream of free clothes and cutting edge looks? As one of Canada's best and busiest stylists, Blanche Macdonald Fashion Marketing graduate Jessica Clark understands that the reality is a little different.
"As a stylist people think you're always working with high fashion. But on commercial jobs I need to make people look real. That's what my job is a lot of the time. My clients are trying to sell a product, so I'm trying to meet the creative vision of the ad agencies and art directors. How can I make this actor or model look like they own this product? How can I make them look like the target market?"
Jessica is adept at answering those questions. Regularly travelling across Canada, from her home in Vancouver to Toronto and beyond (photo shoots in Bali, anyone?), she's styled for household names like Adidas, Revlon, La Maison Simons, Honda, Chatters Salons, Kate Spade, Vince Camuto, American Crew and Travel Alberta. She's putting on fashion shows and gone from behind the scenes to in front of the camera, hosting Chatters' 'Style Happy' Cross-Canada Tour. Her portfolio is understandably full of high end looks for magazines, designers and ad agencies, but Jessica is acutely aware that being a successful stylist requires more than surfing the wave of the latest trends.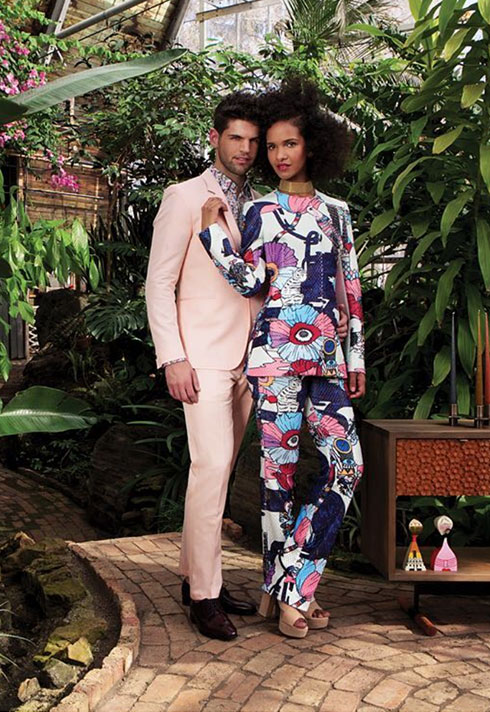 "I worked on an ad for DuPont Pioneer, an agricultural supply company," she continues. "It doesn't sound glamorous but it was an amazing campaign. A young farmer is proudly looking over the fields thinking 'This is all going to be mine some day.' If you're working on a farm, you're not going to be wearing an expensive jacket. I needed to make the clothing look like it had been worn for decades. The images are telling the story, so those images need to be believable. I make mood boards so everybody is on the same page. We're a team, so I'm in constant communication with the clients and photographers. My job is to make the actors or models feel comfortable and empowered by what they're wearing and the client feel excited and passionate about how they look. And if the clients don't like my first choice, I have five other outfits on hand ready to go."
Professionalism comes naturally to Jessica. Her father is a commercial photographer in the family's hometown of Edmonton (where Jessica still runs her Alberta office) and he provided the teenage Jessica with an introduction to the world of advertising, opening doors as she began a brief modelling career. It was on one of those modelling gigs where Jessica had her first encounter with the world of professional styling.
"Stylists weren't common growing up in Alberta, so when this guy started putting my belt on backwards, telling me to put my dress on backwards and throwing another dress over the top I thought it was so weird, even though I understand what he was doing now. I asked him what he did, and he said he was a stylist. I thought, that sounds like a fun job!"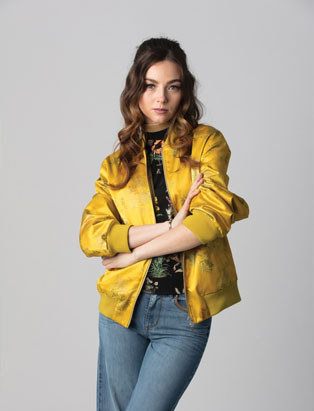 There were fashion elements to the Human Ecology Program Jessica began at the University of Alberta, but it wasn't the thorough fashion education she was searching for. It was time for fate to step in.
"A friend of mine was going to Blanche Macdonald. I saw that the Fashion Marketing program had courses I wasn't getting at university: things like styling and modern fashion history classes. How could I integrate myself into the fashion industry if I didn't have current information? I could see the teachers were actually in the industry. Seeing that Tyler Udall had worked for Alexander McQueen was incredible!"
Knowing that she'd return to University once she'd completed her program, Jessica headed to Vancouver eager to maximize her time at Fashion School.
"I could relate to what my teachers were saying because it was so current. I loved Tyler's styling class and Peggy Morrison's fashion awareness class; the way Peggy could compare something from the 1920s to something on trend today. We had all these inspirational people teaching and telling us about what they'd done. I became immersed in the program and wanted to get involved in everything I could. I was blogging about fashion and volunteering at every fashion show Career Director Mel Watts could get me into. When I started the program I told her, 'I want to be your number one girl. I want to be at everything!'
"The documentary 'The September Issue' had just come out. Grace Coddington was so inspiring. That's when I knew I needed to become a Creative Director and a stylist. There's so much more to fashion than just putting clothes on. It can tell a story. I wanted to tell those stories too."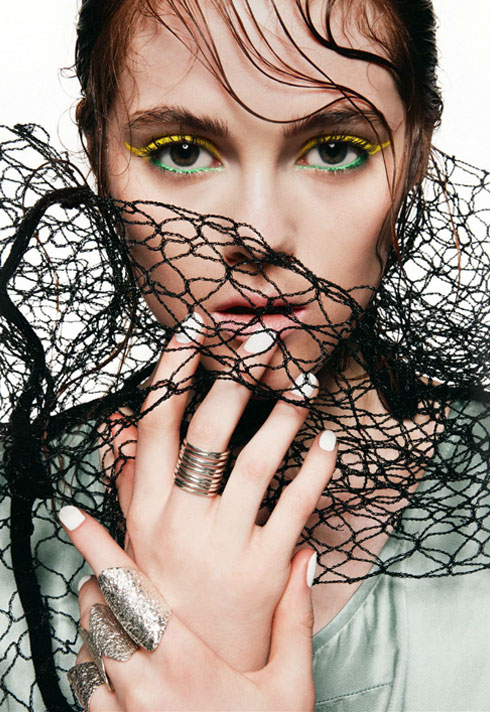 Jessica was willing to put in the hours, charming her way into a string of internships at fashion magazine The Lab, the marketing department at Holt Renfrew, the e-commerce department at Aritzia, and with pro stylist Yvadney Davis.
"Mel posted that a stylist was looking for an assistant. I was the last candidate Yvadney interviewed and she hired me on the spot. I was so eager to be a part of everything the fashion industry could hold. She could tell I'd do everything I could to get the job done.
"Yvadney taught me to think outside the box. It's ok to push the boundaries and go a little weird. Unconventional ideas are what leave an impression."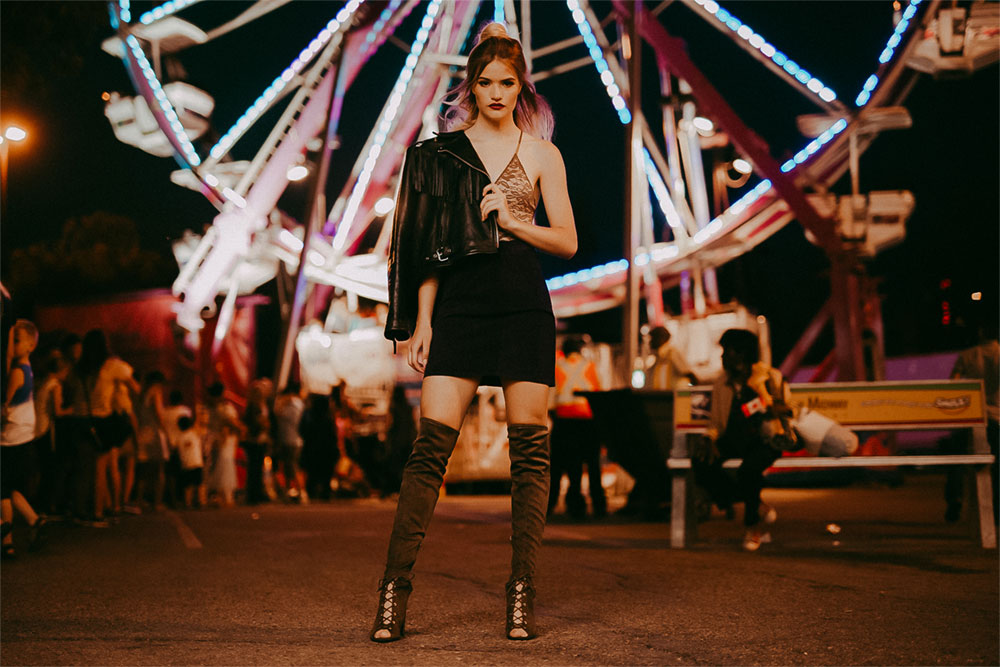 Jessica moved back to Edmonton, completed her degree and launched her styling career. She'd had the inspiration. Now came the time for perspiration.
"I connected with the modelling agencies and ad agencies in Edmonton and began building those connections. There was hardly anyone working there as a stylist. I did trade for print photos to build my portfolio and soon jobs started coming my way.
"Revlon came into Edmonton for a trade show and needed a stylist to style their models. I was responsible for styling 18 models over two days. One of their team found me just by googling 'Edmonton Wardrobe Stylist.' That was five years ago and now I'm their national wardrobe stylist. I fly all over Canada when they need someone to style their photography."
Turning a passion into a career has been a labour of love for Jessica. But even though she still adores fashion, she insists that the opportunities to expand her skill set and flex her creative muscles are what keep her inspired to push the envelope.
"I was introduced to the owner of Chatters, the national chain of hair salons. I was a candidate to style their 'Style Happy' Tour and told him I could be the stylist and the host, interviewing people as we travelled. I'd modelled and acted when I was younger so I'm not shy. I ended up getting the job, which was a 27-day tour across Canada. We had a Style Happy Van and drove from Vancouver to Ottawa. I had a camera in my face every day promoting a pop-up hair salon and the 'No Bad Hair Days' campaign.
"Working with Adidas was an incredible experience. I was able to style their 'Here to Create' NHL campaign, which put me on the ice with the number one hockey player in the world, Connor McDavid of the Edmonton Oilers. I styled all the talent on and off the ice, enhancing the experience and making certain that everyone was comfortable with what they were wearing. I was given all the Adidas options and I had to ensure everything would looked great and fitted perfectly."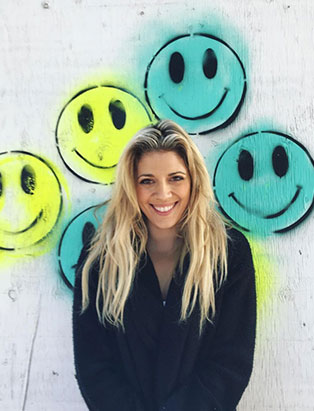 Let's be honest. Jessica has a dream job; flying around Canada, working with household name brands, and telling stories with clothes. It's an achievable dream too. As long as you're prepared to learn and work.
"Know your fashion history, fashion eras and designers," stresses Jessica. "It's painfully clear when someone doesn't understand the references, saying things like 'That's so 1920s' when it's from the 1950s.
"I knew I needed help when I was working on a Nickelback video so I asked Mel for someone who reminded her of me, someone eager to get into the industry, calm, collected and professional. Mel recommended Derek Perrett, who was still a Fashion Marketing student. He was there 20 minutes before the crew arrived. The first person on set! I've been working with him ever since."
Farmers, hockey stars and Canadian rock royalty may not need high fashion, but that passion for the cutting creative edge couture still burns within Jessica. It's one more reason why everyone wants to work with her.
"High-end fashion is an art form I continually find inspiring. Fashion can liberate us. Style can empower us to be who we are and share it with the world!"