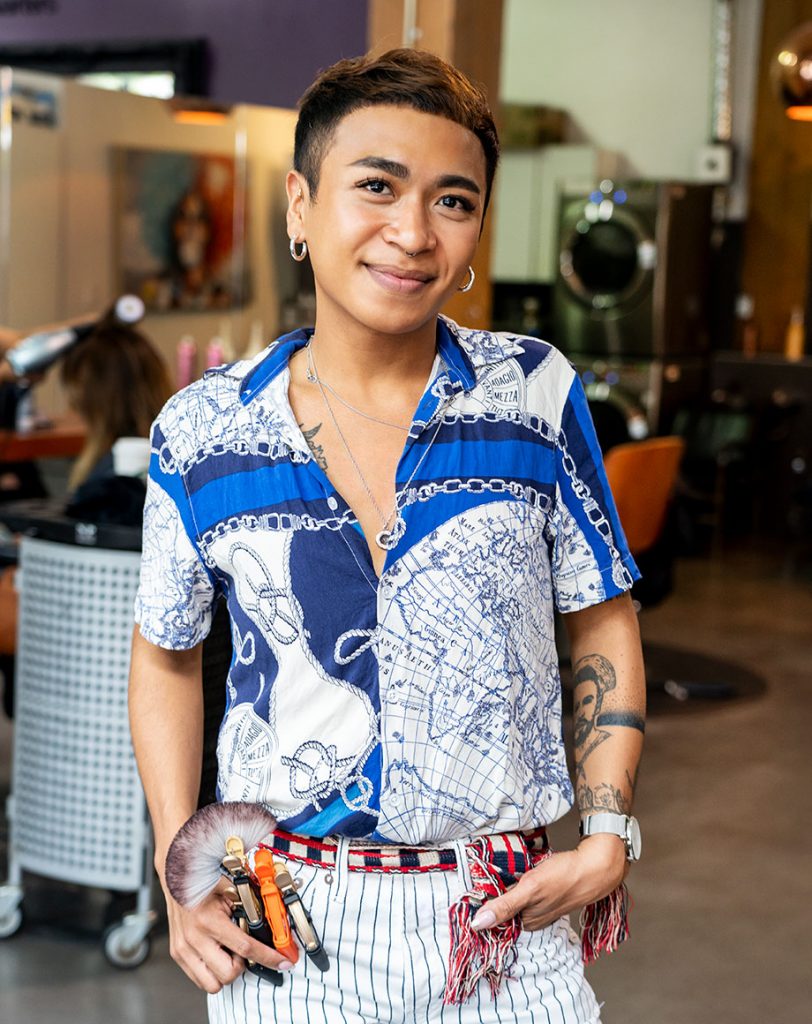 When we last caught up with Pro Hair Graduate Coco Manzano, the Philippines-turned-Vancouver native had taken on full-time hairstyling at Toni & Guy after a rigorous apprenticeship at the eponymous salon. Since then, this Yaletown Hairstylist has developed a self-styled "go-with-the-flow" way of life led him first to Holt Renfrew's luxury salon, where he cut and styled his way through an extensive clientele list, using his natural verve and positive energy to build lasting relationships with the people he coiffed. When the Holt salon was acquired by Chanel in 2015, those relationships were put to the test. An Instagram DM came in for Coco from Leo Tioseco, the proprietor of Style Lab HQ: a chair had become available for rent at the edgy downtown salon—and he wanted Coco to fill it.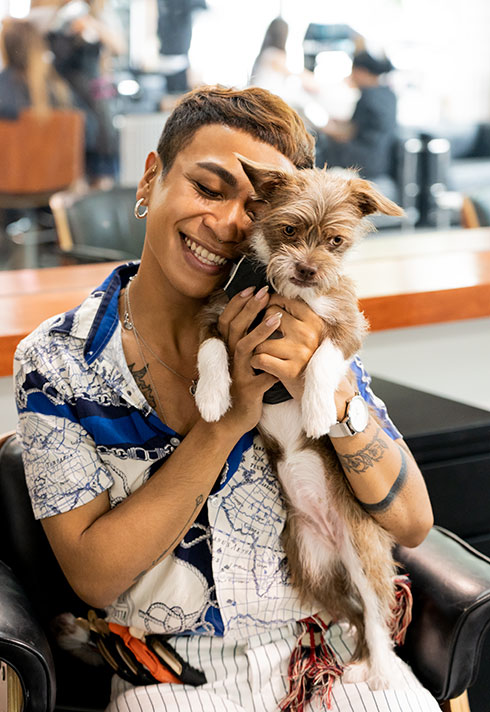 While an experienced stylist, Coco had never done chair rental before. Sitting with me now in Style Lab's plush leather chairs, he admits he wasn't sure what to expect at first. (His dog, Babe, trots back and forth in front of us; she's as chic as he is, sporting a bright jacket that pops against his black brimmed hat when he picks her up.) "But actually," he says with a smile, "it ended up being the best thing I've done for my career."
---

(Renting a chair) ended up being the best thing I've done for my career. I have my own powers. I am my own boss when it comes to my time. I do a lot of weddings, so it just works perfectly with my schedule.

---
It turns out that being a chair rental stylist comes with many benefits—especially when, like this Yaletown Hairstylist, you regularly put your glam-up abilities to the test outside the salon, too. "I have my own powers," he explains. "I am my own boss when it comes to my time. I do a lot of weddings, so it just works perfectly with my schedule."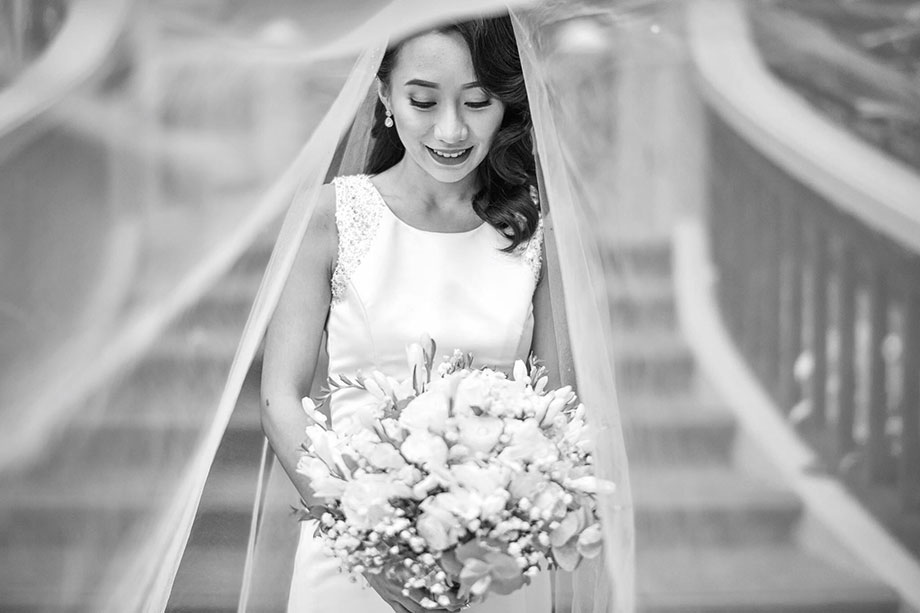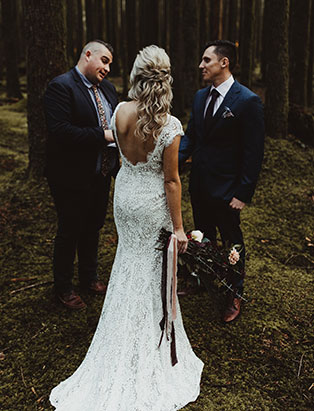 That said, he points out that one of the most important tools a rental stylist can equip themselves with is the ability to establish clientele. If you're able to do it before even taking the chair, all the better. "Build yourself up," he suggests. This Yaletown Hairstylist attributes his time at Holt and Toni & Guy as invaluable for allowing him to do just that. "My clients followed me. I was so happy! I was nervous before, because I was like, 'What if they don't?' But no; it was good."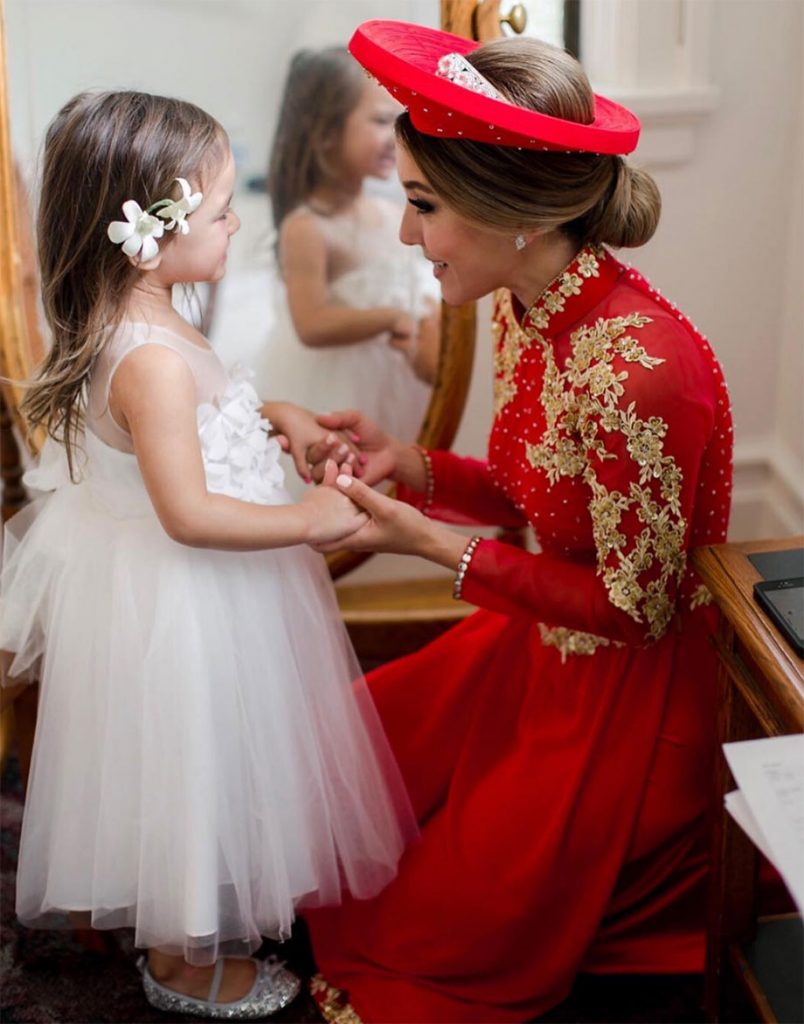 Nowadays, Coco is so busy at Style Lab HQ that he hardly has time to breathe between appointments. His work-week is spent doing what he's gained a cult following on Instagram for: cut and style, from bridal updos to dramatic hair transformations (waist-length locks to luscious lobs, anyone?). But he's not complaining. He works with luxe hair products from Kevin Murphy, L'Oreal and Oribe (his personal favourite, because "whatever it says on the bottle it does on the hair—and it smells amazing!"). And he gets to do what he loves at a pace and place that works for him. "It's non-stop," he agrees, "back-to-back. But the best thing about [working at Style Lab] is the environment. Everyone gets along so well and it's just chill. I don't see it as a job; it's more of a fun time."
---

I work better in faster-paced environments. I love the adrenaline rush.

---
Sounds like a #lifegoals and #hairgoals mash-up. Which is exactly how this Yaletown Hairstylist has been living his life since he began his journey at Blanche Macdonald.
"I was nervous when I started Hair School," he admits. "At first my cuts were very simple, but then the surroundings allowed me to get comfortable and was able to show more of my personality. I thought that everybody would be very judgemental. But that was just me. I realized that no one was judging me and I became comfortable letting my personality show. Growing up I was a bit awkward. I couldn't express myself sometime. At Hair School my styling really evolved and I could express myself more. I learnt how to bring my personality to it. I loved all my teachers – especially Renata Trebacz! People kept saying I was good at styling and I always had lots of clients in the school salon. I would surprise myself with what I could do.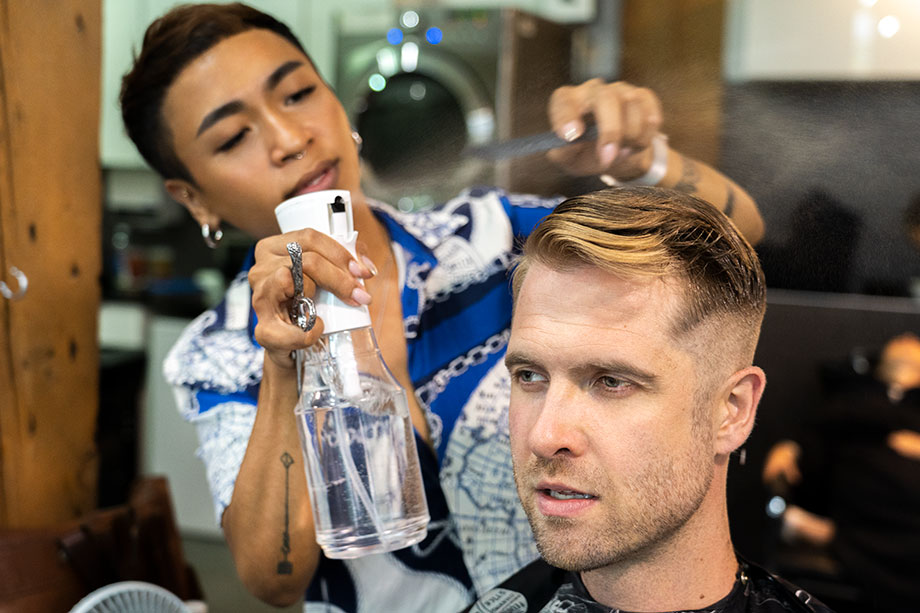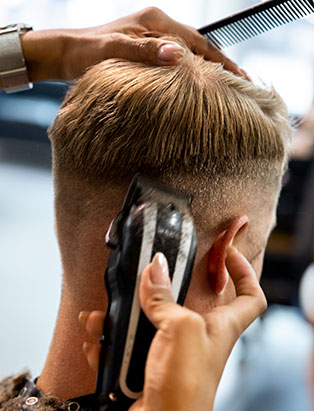 "I wanted to be involved with fashion shows when the opportunities came up. I did an Aboriginal Fashion Showcase that was part of the Olympics, shoots for Fashion Marketing grads' styling photo shoots and a few events at Vancouver Fashion Week while I was still a student. It was so much fun. I work better in faster-paced environments. I love the adrenaline rush."
---

At Hair School my styling really evolved and I could express myself more. I learnt how to bring my personality to it. I loved all my teachers – especially Renata Trebacz! People kept saying I was good at styling and I always had lots of clients in the school salon. I would surprise myself with what I could do.

---
When asked what advice he'd give to Pro Hair Students beginning their studies at Blanche Macdonald, Coco reaches back through his own journey and serves up the tea: "I keep saying 'Be humble,'" he begins, recalling his advice as a recent graduate himself, "but really, to be honest, it's always important. Don't hurry things up because it takes time."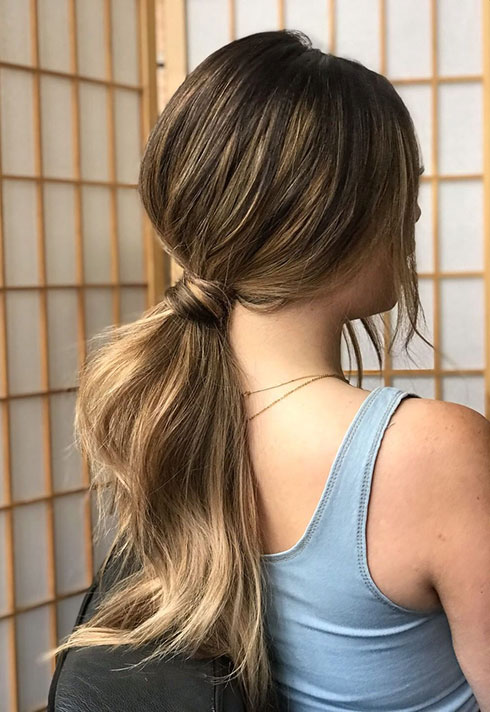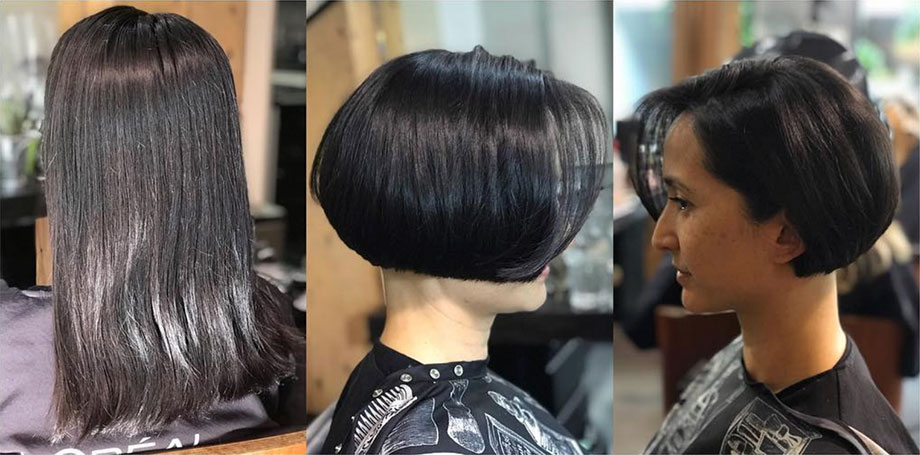 Coco's the first to admit that he doesn't know what the future holds. His skills are varied and his interests point to fashion. "You never know what's going to happen—if someone wants me to do more photo shoot editorials, fashion editorials… I do love that kind of stuff," he says. "I do love working behind the scenes doing photo shoots and weddings." But for now? He's coming up on his four-year anniversary as a at Style Lab HQ and it's safe to say he's found in it a kindred space for himself and his loyal clientele. "I'm loving the idea of chair rental," he says, laughing. "Loving it."