Janeen Witherspoon is a Celebrity Makeup Artist Superstar. Her work has graced the pages of French, British, American, Russian, Turkish, Indian and Japanese Vogue, along with international magazines like POP, Husk, i-D, LOVE, Dazed & Confused, V, Russh, Exit, and AnOther. She's contributed to countless campaigns with top photographers, stylists, celebrities and models for Marc Jacobs, Burberry, Balenciaga, H&M, Topshop and ASOS. When French Vogue wrote a fall feature on the world's hottest new talent, they devoted an entire page to Janeen and her work.
Janeen's also a proud graduate of the Blanche Macdonald Centre. Which is why the London-based Celebrity Makeup Artist made sure that she paid Canada's #1 Makeup School a visit on her return to Vancouver. Over two days Janeen delivered a pair of incredible presentations to current students, explaining her journey and demonstrating various high fashion makeup looks, and provided hands-on creative masterclasses to instructors and graduates.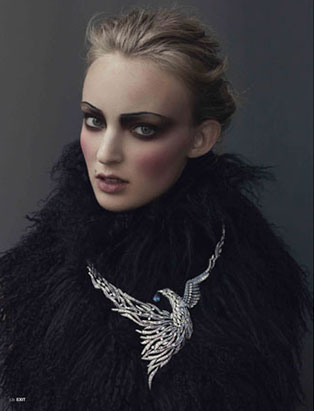 For Janeen, who's as humble and hilarious as she is talented, returning to Blanche Macdonald 15 years after graduating was an honour and a pleasure.
"Studying at Blanche Macdonald was the changing point in my life," she explained. "It's where I found what I really wanted to do. When I look at the journey I've had so far it's all because of Blanche Macdonald."
Janeen made a special point during her presentations to thank Managing Director Barb Johnston, whose advice 15 years ago kept her spirits and her makeup education alive through some tough times.
Although Janeen had multiple makeup tips and techniques to show current students, the aspect of her art she most wanted to impress on her audience was the importance of patience and persistence.
"You have to put in a lot of work and a lot of time, but time is on your side and things don't have to happen that quickly. It's better to take your time to assist and learn and really understand the business to get a clear vision of where you want to be.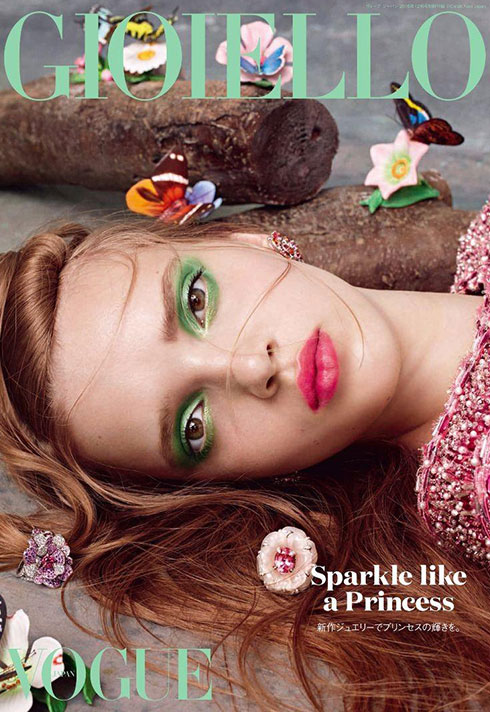 "I talked about assisting and building your portfolio and the unwritten etiquette you need to follow on set. I explained the importance of referencing makeup looks. Referencing is your bible! I talked about approaching agencies – what to do and what not to do. And the students asked a lot of concrete questions."
When Janeen graduated from Blanche Macdonald the school was contained in one small campus on Smithe Street. These days, four different departments are spread over three state-of-the-art campuses. Janeen was blown away.
---

I don't think there's school like Blanche Macdonald that gives you the full package from the education to the mentoring afterwards. So much care is given to the artists.

---
"It's like Blanche Macdonald owns the whole of Vancouver now!" she laughed. "There's a Hair Department now, and so much more on offer in the Makeup Program, like prosthetics and airbrushing! I always tell people that this is the place to go. I even recommend it to people living in the UK."
When it came to sharing product and creative advice, the Celebrity Makeup Artist's generosity was limitless. She explained why a face and shoulder massage with rose and jasmine oil simultaneously relaxes models and prepares their skin. She demonstrated how "digging in the lashes" with a MAC Black Cream liner gives definition to the eye and she created custom eyes by building layers of Shu Uemura and MAC lashes. Both presentations were incredible displays of how artists can quickly create multiple editorial looks without removing makeup and restarting from scratch.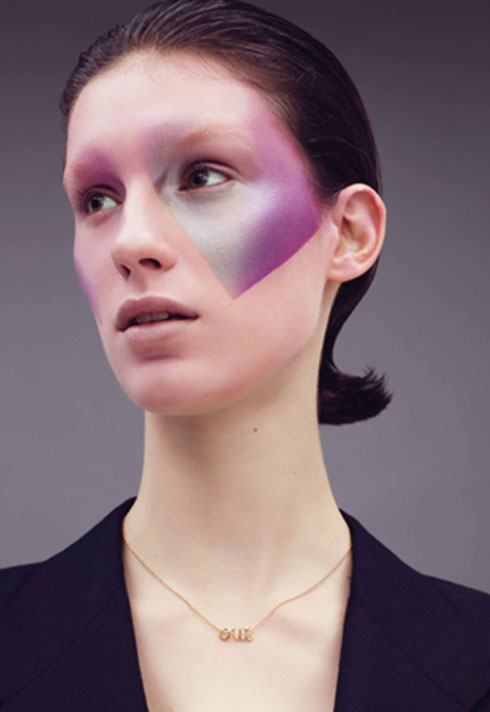 "In the morning presentation I used a Make Up For Ever Face and Body foundation mixed with a Kryolan Shimmering Event Foundation in Pearl. The Face and Body takes down any redness in the skin and the shimmer is to give the highlight. Then I talked about digging in the lashes and the trickery involved in doing that. It was all based on creams and powders and mixing those two textures together.
"I used a Costa Riche pencil from MAC and then went into something called Nightmoth, which is a real deep blackberry liner that's meant for the lips but I used on the eyes. Then I mixed in some pigment powders to deepen that. I did some sculpting on the edges of the temples and through the cheek, working with the natural contours of the face, mixing shine, sheen and powders together. We powdered the lip with a deep red pigment on top of the blackberry lip as well. Then I layered up three pairs of lashes, to create our own lash. In the afternoon I switched it up completely."
---

I love being in an environment where everyone loves makeup as much as I do. It's been great seeing all the different techniques and seeing how everyone can think outside the box.

---
For her masterclasses, Janeen planted suggestions in the minds of experienced artists, encouraging professionals (many of whose expertise is in TV and film rather than fashion) to break the rules. Those instructors and grads were raving about Janeen's ideas. And the feeling was mutual.
"I love being in an environment where everyone loves makeup as much as I do," smiled Janeen. "It's been great seeing all the different techniques and seeing how everyone can think outside the box.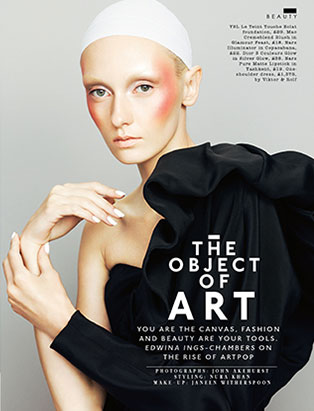 "Everyone came up with some amazing references. A couple of the grads actually pulled the same references I did when French Vogue wrote their feature on me! Tim Hung and Win Liu assisted me and their books are amazing. Their understanding of makeup is so great."
Janeen came to Blanche Macdonald feeling that it's Canada's top Makeup School. After her visit, she's 100% certain.
"I don't think there's school like it that gives you the full package from the education to the mentoring afterwards. So much care is given to the artists. The facilities are amazing. And now CurliQue is downstairs, it's like a one-stop shop. Everything is possible!"