With her effortless blonde bob and sleek, on-trend outfits, it's easy for fashion marketing lovers, and fashion buyers to look at Kimberly Schmalz and find something in her style to admire. But have a conversation with her, and you'll soon discover many reasons to fan-girl over her. Perhaps none as evident as her raw ambition.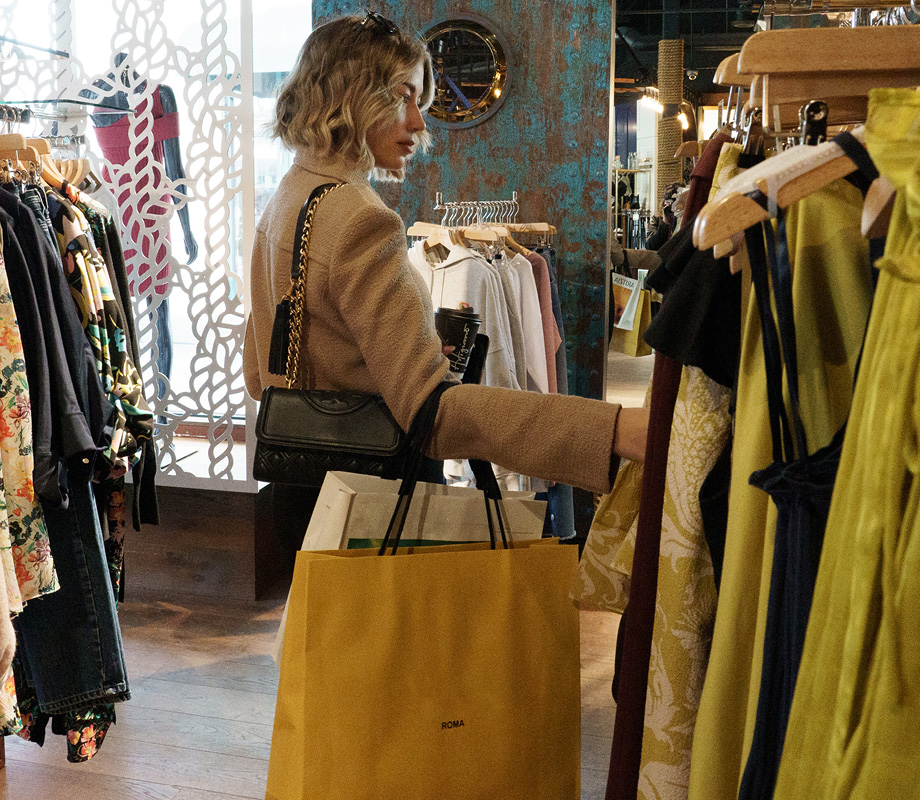 These days, Kimberly has an illustrious career as a Stylist and Fashion Buyer for TV and Film. But if she decides this isn't her dream job anymore, Kimberly's track record makes it abundantly clear that she can do anything she puts her mind to. And she'll get it done faster than you thought was humanly possible.
She honed her natural talent for styling in Blanche Macdonald's Fashion Marketing program, a year-long program Kimberly conquered in just 6 months. Before this, she also speed-ran high school, completing her diploma at age 15. If that wasn't enough, Kimberly (still in her twenties) has also studied childhood psychology and enjoyed careers as a model and, surprisingly, on the oilfields of Fort St. John.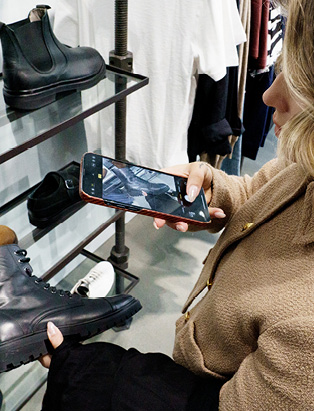 ---

I've used what I learned in every class to my advantage.

---
So, with unlimited possibilities and the will to get anything done, how did Kimberly decide on a career in fashion styling and buying? By chance! "While I was living in Victoria studying psychology, I started modeling, and while on a shoot with Le Château, I had my first experience with a fashion stylist. I didn't even know it was a thing until that day!"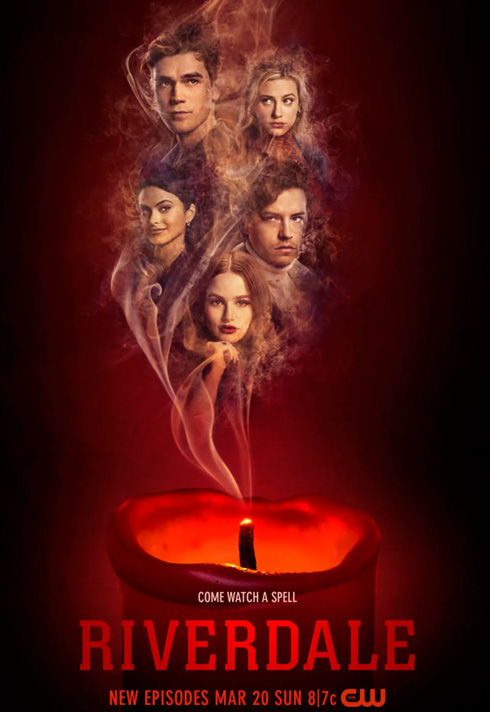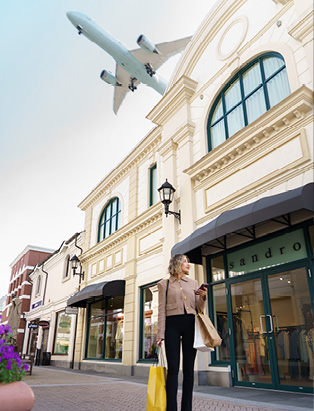 Inspired by this discovery, Kimberly explains, "I went home and immediately looked up fashion schools in Canada, and I came across Blanche Macdonald. When it came time to tour the school I fell in love, it was a completely different environment than my university experience. I knew then that I made the right decision by choosing Blanche Macdonald."
---

The instructors are in the industry, so if you connect with them, every day is networking.

---
From that point forward, Kimberly knew her future was in fashion marketing. "I loved every single class!" she gushes. "I've used what I learned in every class to my advantage: I've worked in wholesale, I've done social media management, I've used my communication skills…I've used my business skills." She feels similarly about her experience with the faculty "The instructors, they are not professors, they're people within the field that are teaching, so I treated everyday like a job interview, and made sure to network with every instructor and guest speaker. I met my instructor Derek in my Costuming class, and I fell in love with the creativity he shared about the industry." she shares. Another favourite? "Peggy Morrison's Fashion Elements, and all designers and history in Fashion Awareness 1 and 2 gave me such a leg up—I use those daily."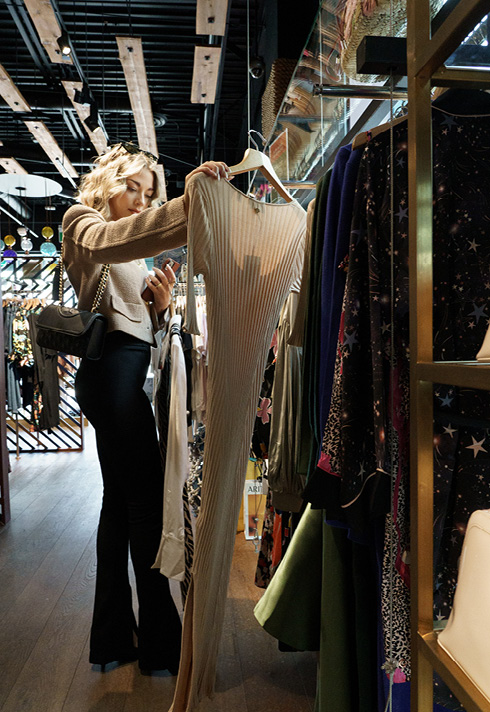 Now that she was thriving in the Fashion Marketing program, Kimberly began envisioning her future career. "Initially, I knew exactly what I wanted to do. I wanted to start my own business, half cafe, half thrift shop."
---

Once you get your foot in the door, you don't stop working.

---
However, these plans shifted when chance intervened again, this time in the form of Costuming Instructor Derek Baskerville. "I met Derek and discovered costuming. I was just like, 'That's it!'" It didn't take her long to get started on this new path. "I told him I'd like to intern, so he helped me get on to a small indie film in the Crazy 8's festival." A challenging experience but one that Kimberly loved. "I worked 16-hour days! When everyone was leaving set, I was like, 'That's it? We're done?'" she laughs. She was officially hooked—a good thing because the film industry can't get enough of her either. She's worked on the set of major productions including The Good Doctor (Season 6), Riverdale (Season 6), Firefly Lane (Season 2), and "so many Hallmark movies that I can't even count."
For Kimberly, there's a lot to love about working in wardrobes, including how it brings a character to life. "In film you can reflect who the character is through their wardrobe. Every character has a different aspect to them. One might be funky, one might wear broken down clothes to reflect their class, one might be a construction worker. There will always be a fun detail to set them apart."
This career allows her to tap into another long-standing passion: thrifting. "I was a broke college student when I lived in Victoria. But my love for fashion did not falter, so I started thrifting, and a new obsession began. And in film, we thrift a lot. Let's say I am working on a period piece based in the 60s—I am not able to find that in a mall, so I will spend my days scouring thrift stores looking for authentic 60s pieces."
With her work ethic and dedication, it isn't hard to see why Kimberly's had so much success. She advises anyone looking to follow in her footsteps to: "Reach out to everyone that you can. In the film industry, networking is the biggest thing. And apply to the unions as soon as you can! When things are busy, permittees and reserves will get hired. Once you get your foot in the door, you don't stop working."
Day to day, film and TV is still Kimberly's calling. But that doesn't mean her career won't continue to blossom. "I'm a very career-oriented person. Once I get to a certain level in something, I want to pursue something else, level up, or master another field. I would like to move to the states, and if I can work in film or personal styling, then I will!"