A Diploma from Blanche Macdonald is more than a door into an exciting creative career. It's also a passport to international career adventures.
Here are six graduates who took their talents from Vancouver to the World:
Makeup graduate Zera Azmi jets off to the UAE to act as Makeup and Hair Designer for 'The Misfits' with screen legends Pierce Brosnan, Tim Roth, and Nick Cannon!

🇦🇪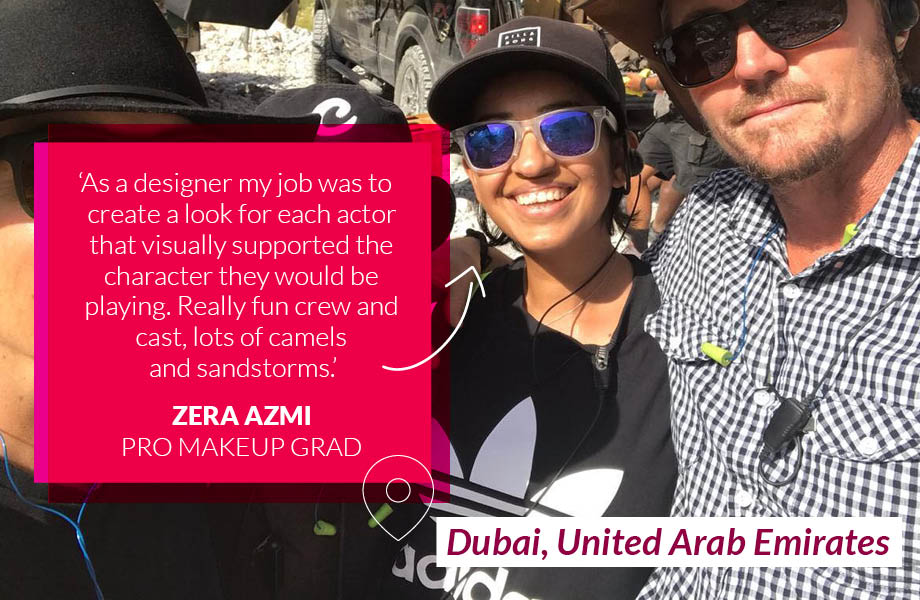 "Misfits was such a great experience. It was the first international Hollywood film entirely being shot in the UAE. Like all films it had its challenges but having extremely talented people in my team made it all go smoothly. As a designer my job was to create a look for each actor that visually supports the character they would be playing. One of the challenges on this job was that we had quite a big main cast that were always on screen together at the same time but a very small team in the hair & makeup department so I had to keep that in mind when designing the looks to make sure they were all looks that wouldn't require too much time as we had to get everyone through the trailer at the same time.⁠⁠ It was an absolutely blast though – really fun crew and cast, lots of camels and sandstorms."⁠⁠ — @zeramakeupartist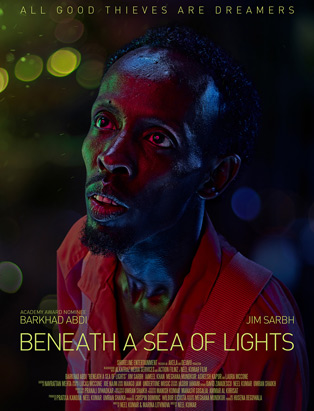 The makeup journey that continues to take Blanche Macdonald Graduate Jerry Kuo around the world has only just begun, but he's still happy to share the wisdom that's taken him so far so quickly.

🇹🇼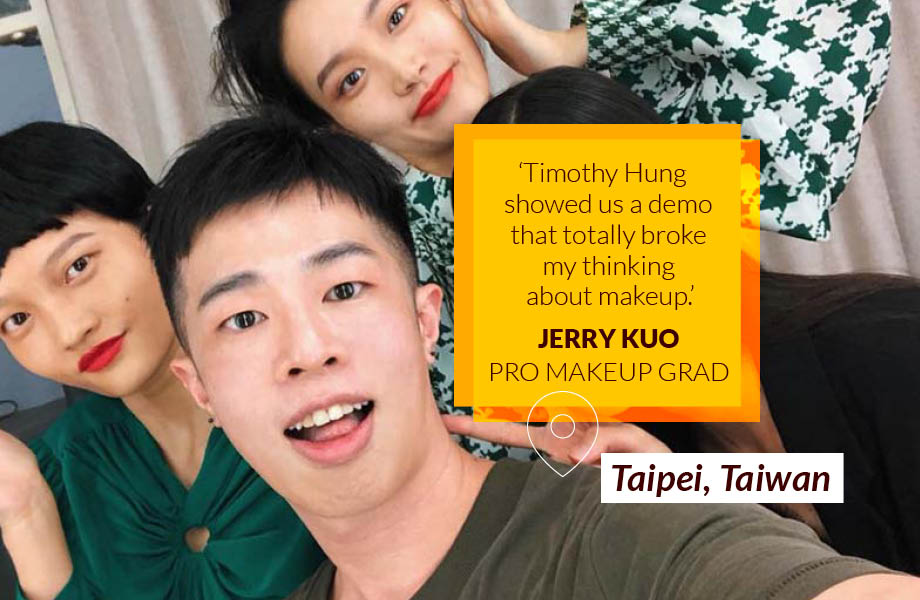 "My most memorable memory would probably be when we shot Vogue magazine. Because it's VOGUE! I admit that I screamed the moment I got booking from the editor. I remember every single shoot deeply. They're all a part of my experiences. I really like what I am doing now. Even though it's a dream come true after each published photo I'm still looking and thinking about where I can improve or how I could make it better next time. Of course I have my own sense for beauty but I think a lot of my success is because I have a good personality and can communicate. A good idea is always welcome but it's even better to have good communication with the team so you can find a balanced way to show those ideas and make your clients happy." — @jerrykuo1224
Read about Jerry's International Makeup Mastery here.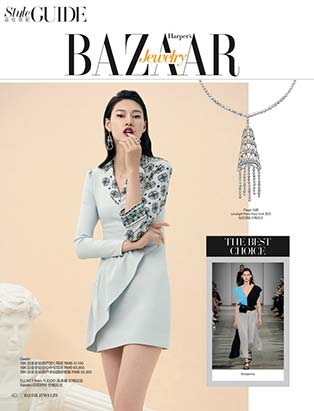 Executive Spa Director and Blanche Macdonald Esthetics grad Carla Sage's passion for her craft took her from Red Deer, Alberta to the furthest corners of the globe.

🇵🇹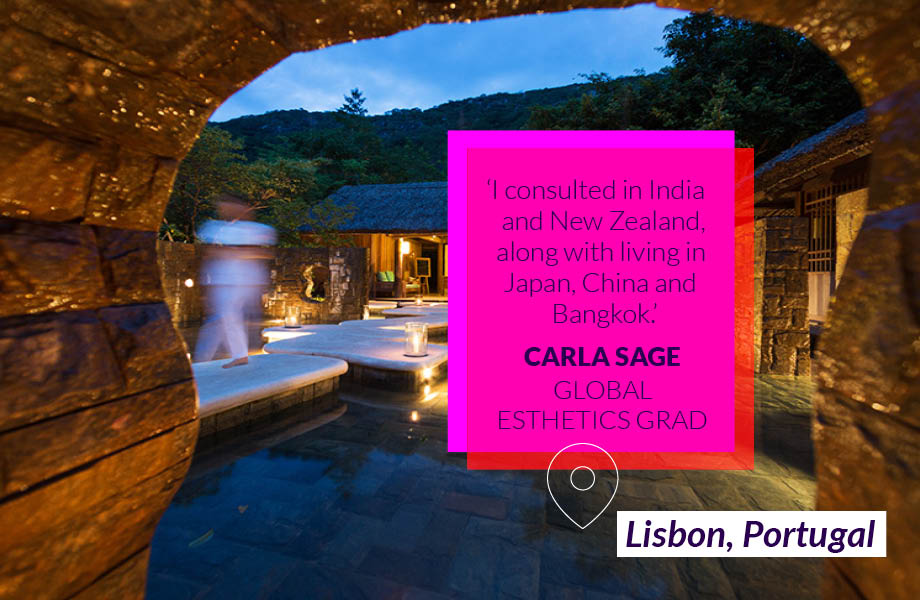 "I worked in the Bahamas, managing three of their resorts. After that I opened the first Park Hyatt in China spa in Beijing. From there I went to Peter Island, which was a very high-end private resort island in the British Virgin Islands, and then to Mandarin Oriental in Tokyo as the Executive Spa Director. That's a beautiful location and an amazing space. I went all over the world working and consulting. I consulted in India and New Zealand, along with living in Japan, China and Bangkok."
Read about Carla's journey around the world's top spas here.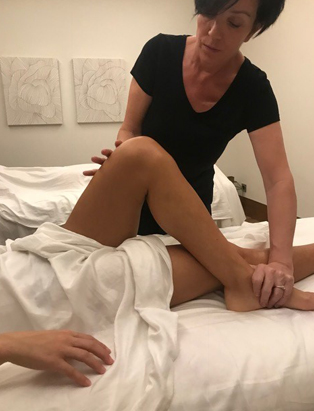 'Student of the Decade', Fashion Design grad Kirsten Ley found inspiration, and built her career, in the most romantic city on Earth; Paris!

🇫🇷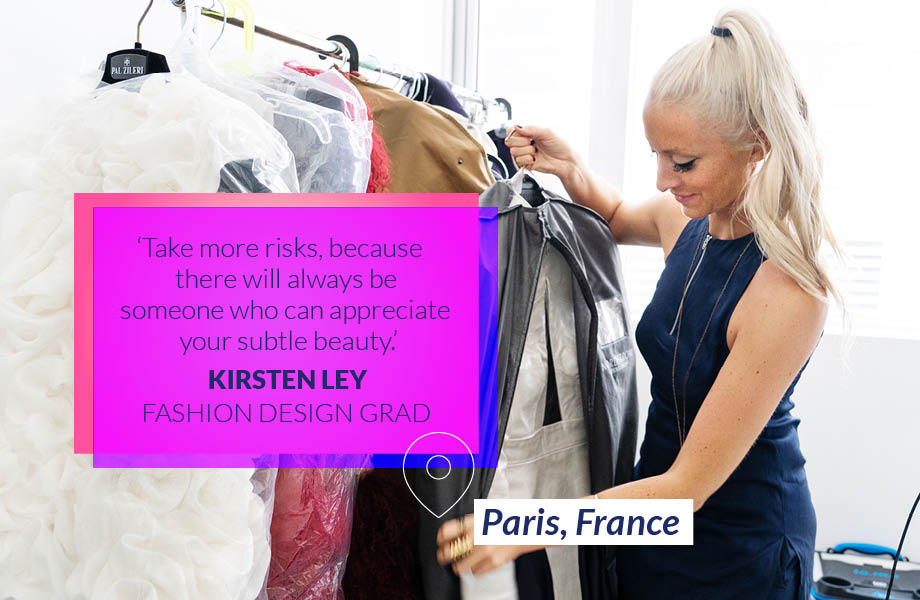 "The French love fashion. They adore good style and they can appreciate the beautiful subtlety of different styles from their own. This is what endeared me very quickly to the wonderful community I found myself in, and this perspective is what I can bring back to Canadian fashion; to take more risks, because there will always be someone who can appreciate your subtle beauty, no matter how you choose to express yourself." — @kirstenleystudios
Read about Kirsten's journey here.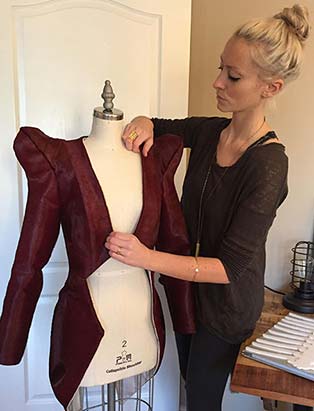 Award-winning Barber and Blanche Macdonald Pro Hair Grad-turned-Instructor Sandra Perovic found her competitive spirit, and a World Championship, after her move to England. 🇬🇧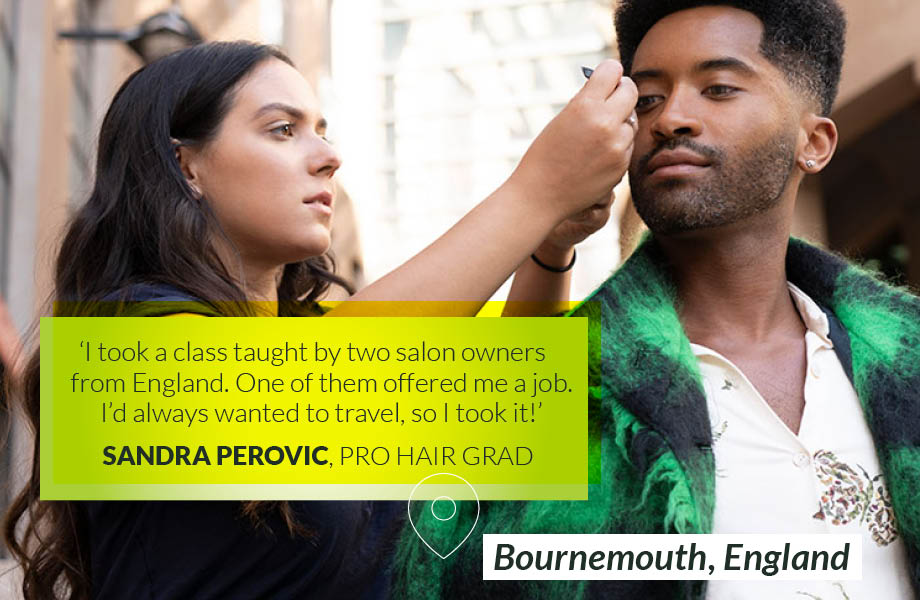 "Soon after I arrived to work in the UK I decided to enter the American Crew World Barbering competition and sent in some photos. A few weeks later one of their reps called me to say that I'd won the national trials and I'd be making an all-expenses paid trip to Paris! When they announced the results they said 'the winner is…' and my name and photo appeared on TV screens that I couldn't see above my head. I was representing the UK but it was still weird when I was given a British flag. I thought to myself, don't you have a Canadian flag?" — @sandra_perovic_hair
Read about how Sandra took Canadian barbering to the top of the world here.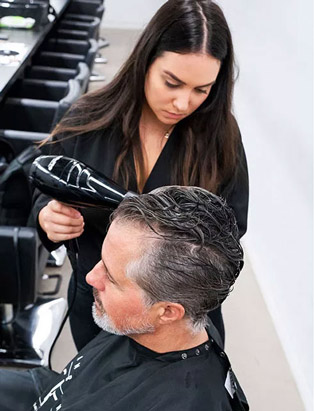 Public Relations Expert and Fashion Marketing Grad-turned-Instructor Nikki Dindo fulfilled her dream of working in the heart of New York's fashion business. Fuggedaboutit! 🇺🇸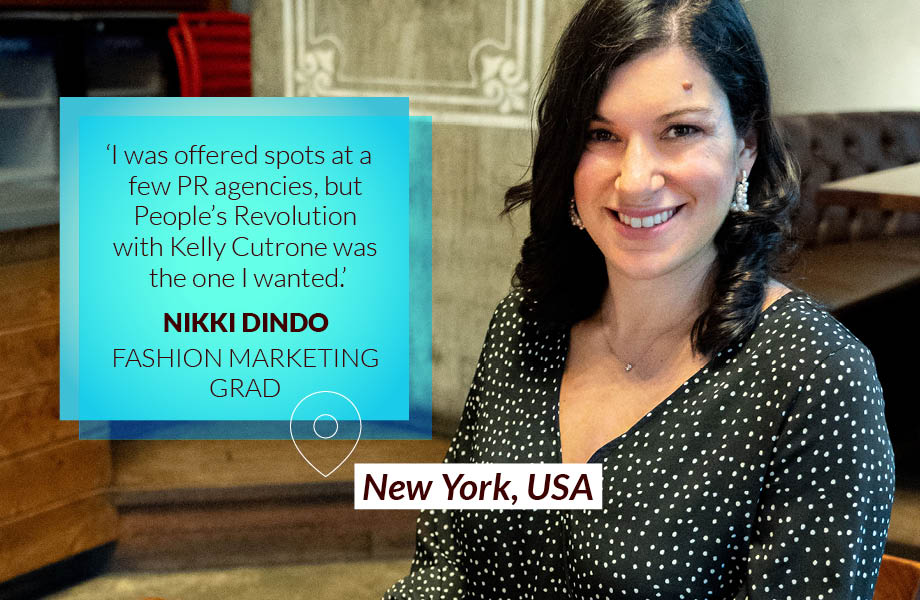 "I knew I wanted to go to New York. I made a spreadsheet of every PR agency in the City. I tracked down who was hiring and I started reaching out for internships. I was offered spots at a few agencies but People's Revolution with Kelly Cutrone was the one I wanted. The extensive event and show experience I had from my time at Blanche helped set me apart from other candidates." — @nikkidindo
Read about how Nikki shares her NYC secrets with Blanche students here.