Erin Klassen is a premiere Hair Artist in Vancouver's editorial scene. She also happens to be one of the sweetest people you'll ever meet. Even though she has a portfolio worthy of a little bit of bragging, she remains humble (you'll never hear her name-drop!) and looks forward to going home to her daughter at the end of every shoot. Erin's career has taken off exponentially in the last few years, but she wasn't always an industry shoo-in. In fact, she's shocked she's still doing hair at all. Despite this, she's a Blanche Macdonald graduate, and is now an Instructor, has become an IATSE 891 permittee and is on the roster of the coolest artist agency around, NOBASURA. She also happens to know the Vancouver beauty industry scene and its clients inside and out working with clients like H&M, Lululemon, Aritzia, Kelly Overton from VanHelsing, and Hypebae Beauty.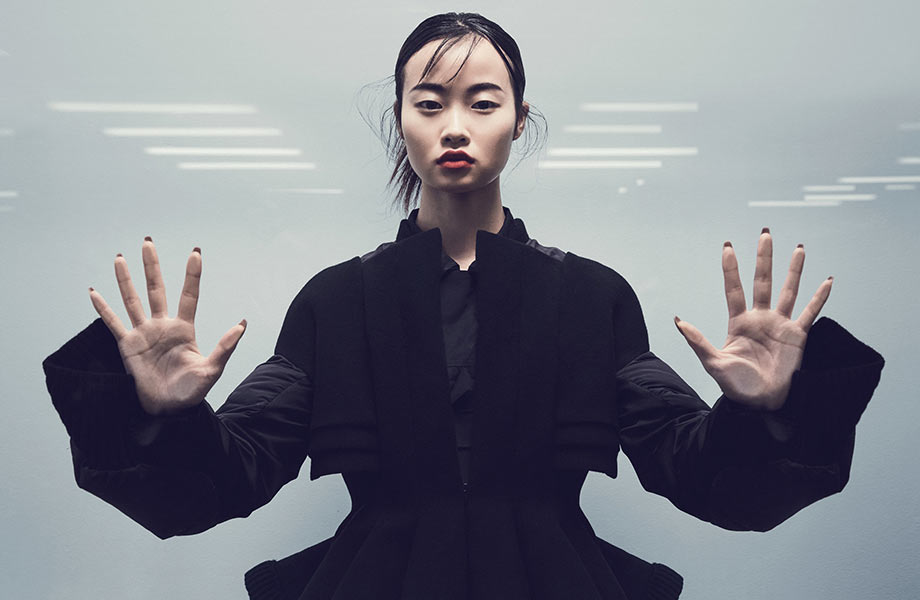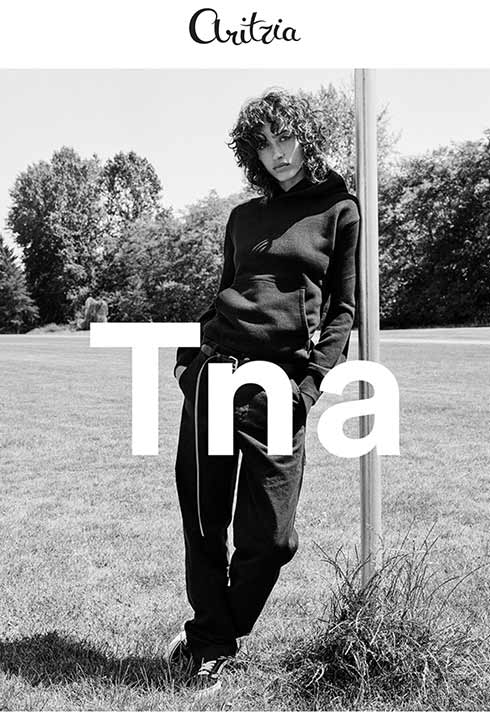 "I graduated from the Hair Program at Blanche Macdonald almost 10 years ago—that's a long time! Right before Phil [Loiselle, Blanche Macdonald Hair Program Director] contacted me about coming to teach, which was about five years ago, I was about to start a course to become a realtor!

"When I had my daughter, I took some time off to think about what I really wanted to be, I'd done bridal and worked in salons which were great but I'd always dreamed of doing editorials and I didn't seem to be getting there. That's right around the time that Phil called and I was brought back to hair. I think it was the universe bringing me exactly what was meant for me because I definitely couldn't see myself being a realtor now!"

---

It's so easy to go into hair school with an idea of what you want to do, but school is where you really figure out your passion.

---
She's lucky enough now to shift between her first love, the world of Editorials and Fashion shoots with NOBASURA and their fashion clients as well as the classrooms that she initially started out in.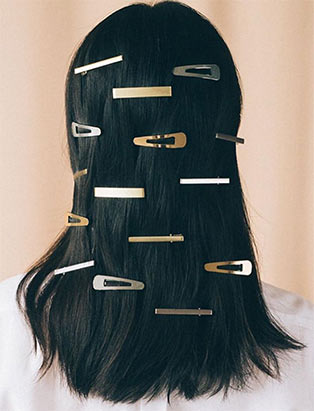 Now as a premiere hair artist, Erin now often finds herself teaching alongside the very people that taught her nearly a decade ago when she was a student in the program, fresh from Saskatchewan.

"As a student, you look up to your instructors so much and now being one of the people that I idolized as a student, it's crazy. It just came completely full circle for me. When I came for the Hair program, I'd actually wanted to do Makeup but I'd worked at Shoppers Drug Mart and at a department store counter and I naively thought that was all there was to makeup, which was so crazy now that I know how much there is to makeup, so I took Hair!

"But I'd always loved doing hair and playing with hair and to get to learn that at a famous school!? I was so excited—I thought it was going to be so glamorous! But when I got into the program, you realize just how much work it actually is. You're really in the service industry as a hair artist, whether or not you're in a salon. But I'm not one for backing down from a challenge so I was down for all of it."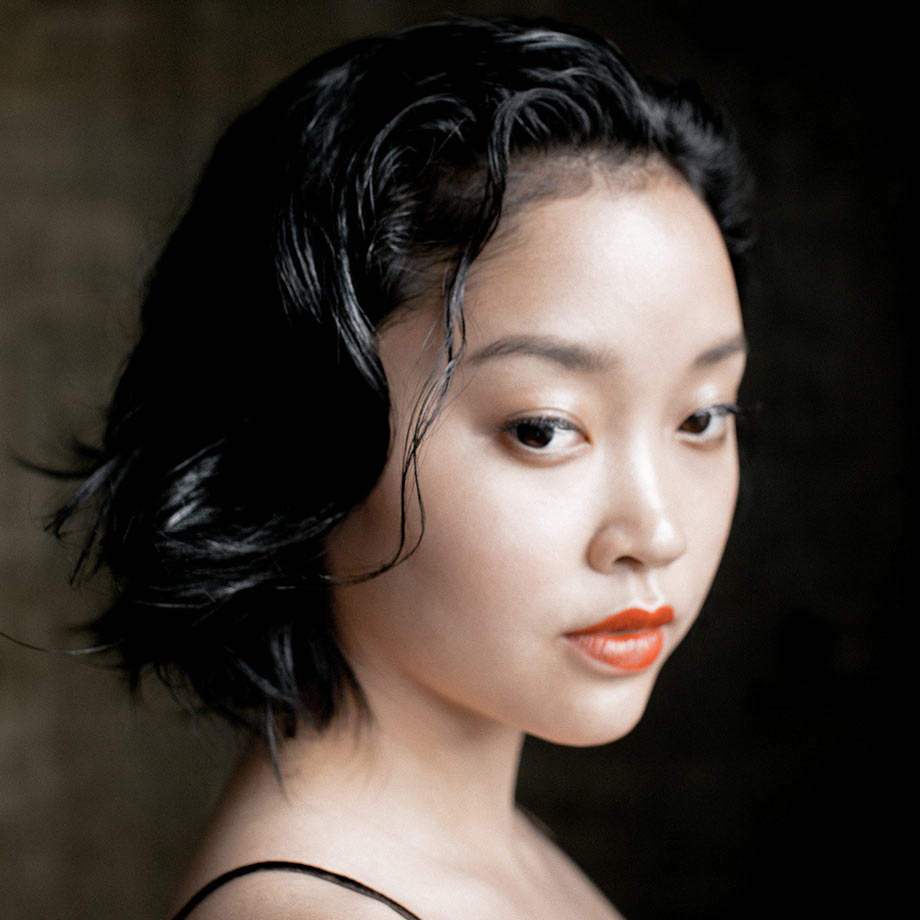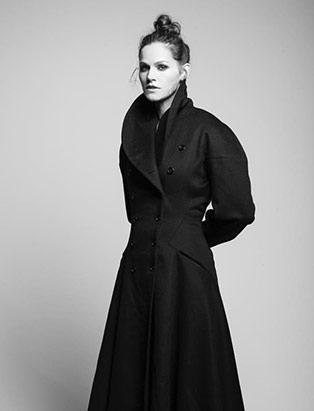 And like most callings, it didn't take Erin long to feel the pull of the specific area of hair that beckoned her.

"The whole program was incredible. And I did work in a salon for a bit after graduation but, for me, cutting and colouring wasn't what hair was about. It was all about shoots and fashion and editorial looks. The only way I discovered this was by trying everything that hair had to offer with an open mind.

"It's so easy to go into hair school with an idea of what you want to do, but school is where you really figure out your passion for when you're finished. Try literally everything you can while you're there with amazing teachers that can tell you everything. I'm a firm believer in picking something you love and aiming to be as good as humanly possible at it. When I work, I want to feel like I'm the absolute best I can be. But you're not going to be the best overnight so practice, compile images, reach out to people on Instagram and collaborate with absolutely anyone you can and it will roll from there."

---

You have to be able to connect and build your brand right off the bat.

---
Which is exactly the advice she gives to the students in her care now: experience it all.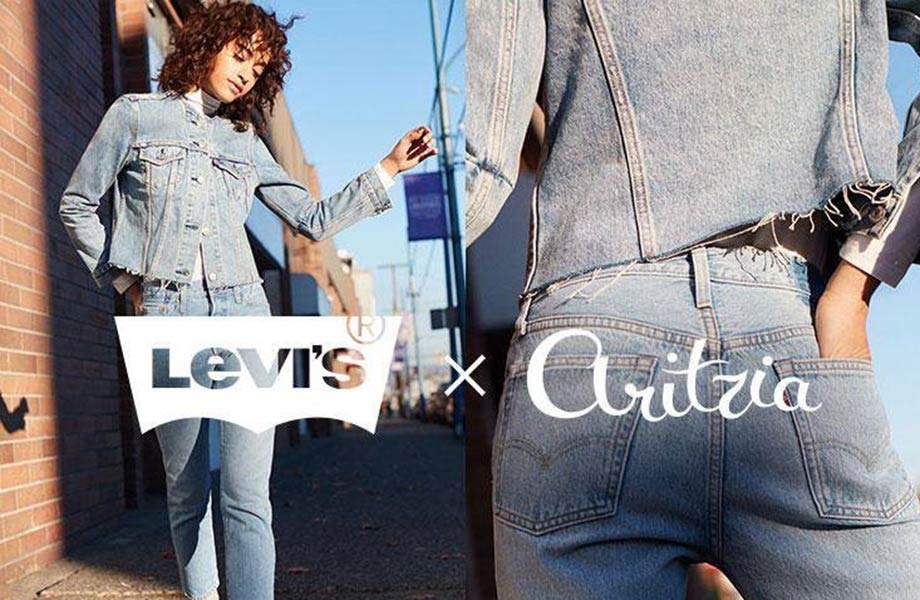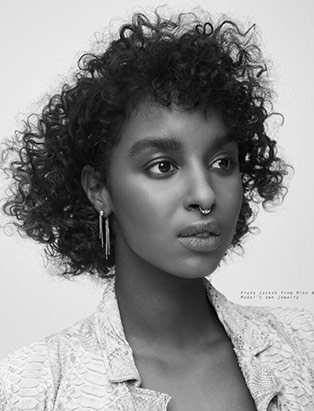 The effect that Instagram can have on various careers is undeniable—especially in the beauty industry. For some, this can be a difficult thing to navigate and comprehend in addition to cultivating 'stop traffic' skill levels. These murky social waters are just one of the reasons this premiere hair artist loves teaching her courses, Hair for Bridal and Fashion and Hair for TV&Film courses.

"There was no Instagram when I was in school, it was a super simple website and an email. Now your relevance and talent are judged on followers and posting schedule and relevance of work. You have to be able to connect and build your brand right off the bat and that can be so hard, especially when you're a new artist.

"Blanche Macdonald's courses obviously have a great curriculum but there's always leeway in what you're teaching to keep it as relevant as possible. As instructors, we are charged with giving a relevant overview of the industry which is exactly why I made my own booklet with all the extra things that I think is relevant for my students to know."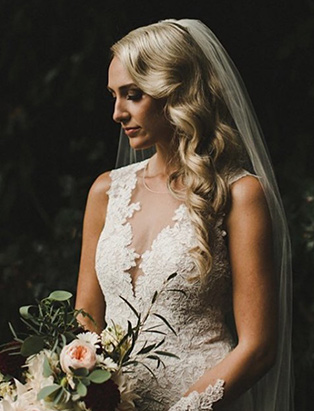 But her absolute favourite part of teaching? The students.

"Their energy is just so great and they're so appreciative. Seeing them getting signed to an agency or killing it in their niche is just so rewarding. Having an impact on developing them into these kickass professionals is the best part of everything I do."

Erin's stellar credits don't stop there. She's represented by the coolest cool-kid agency, NOBASURA and is a permittee in Vancouver's IATSE 891.

---

To get in with an agency, you have to be able to consistently put out a high calibre work. And not just you, the whole creative team.

---
"Jon [Hennessey, Blanche Macdonald Director of Makeup Artistry: Fashion and owner of NOBASURA] and I met while teaching at Blanche. We did some creatives with a few mutual acquaintances and he reached out and we did a few things that led to a few more—and that's pretty much the story! Now, most of my work is through them!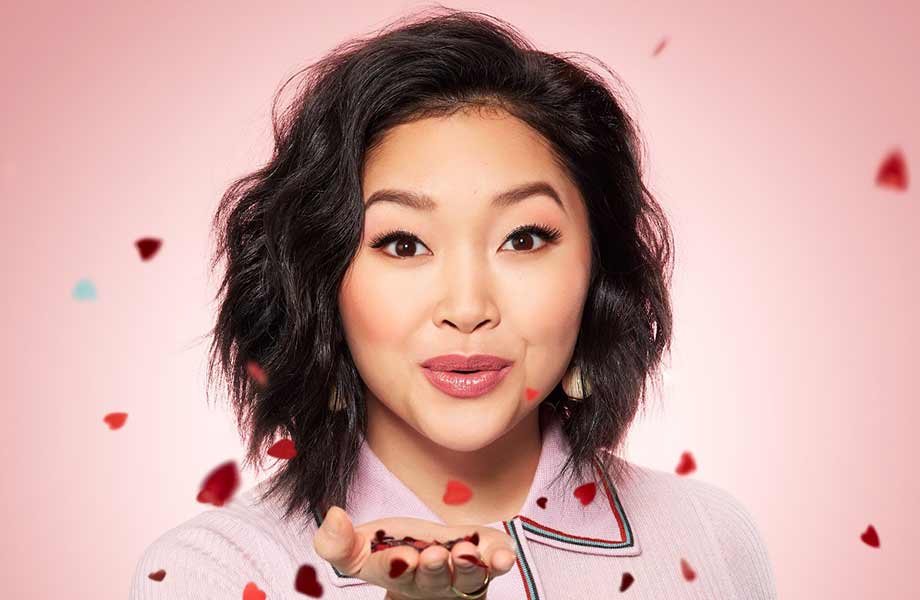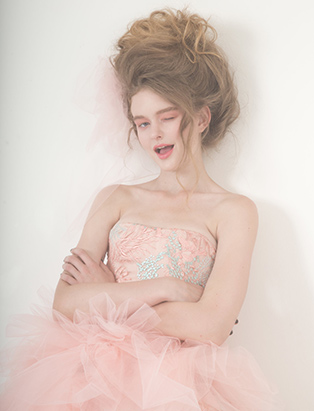 "To get in with an agency, you have to be able to consistently put out a high calibre work. And not just you, the whole creative team. I started collaborating with everyone and building connections. Once you've got jobs coming your way, it's so important to go to work and be happy and helpful and always on point. When you're not on set or in the studio, you should be emailing or DM'ing. Find small companies, talented people who are also just starting out and get a team together. Once you've got a diverse body of work that shows all your best stuff, you can start reaching out to agencies. Everyone in the city (literally!) rejected me but I still didn't stop!

"But now I'm with NOBASURA I'm always getting emails from other agencies. Eventually, you'll do something completely amazing and someone will recognize and remember your name and that will be your moment."

---

It's so important to be able to distance yourself from your art...and take criticism.

---
As far as film goes, it's a place that appreciates the magic that Erin can apply to hair, but making film and fashion work, schedule-wise, is about as hard as it sounds. Despite her days in TV & Film being limited, Erin still gets to spend plenty of time with local cool celebs and brands.

"I recently worked with Lana Condor from To All the Boys I've Loved Before and she's so lovely. I actually hadn't seen TATBILB yet but I'd done my research on her and knew of it and that she was in it. It's actually better if you know as much as you can to be credible, but not enough to fan-girl.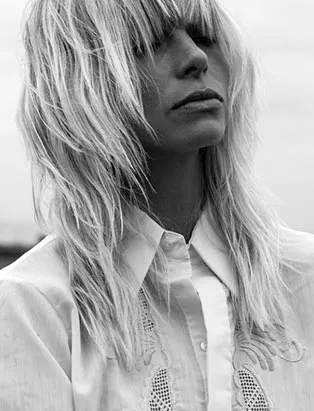 "The shoot I did with her was for H&M, and it was hugely special for me. Her boyfriend and sister-in-law were there too, and they are just really, really lovely people. It was one of those times that everyone comes together perfectly and we made some really beautiful images."

As a premiere hair artist, Erin also has a roster of impressive clients and faces such as Sarah Wayne Callies from The Walking Dead, Josh Holloway, Hypebae, and legendary photographer Marcus Erikson.

But if there's one thing that this premiere hair artist can impress upon every creative, it's this, the ability to take criticism and feedback.

"It's so important to be able to distance yourself from your art too and take criticism. It's even harder if you don't get called back which everyone goes through at least a few times. There's so much emotion involved and what you're creating comes from your heart, plus you want to feel successful. Ultimately, if you feel like you've done your best and brought everything you can to the table, that's all you can control. Always, always try your absolute best."

And just a few more questions . . .

Who's your dream celebrity hair to work on?
There are SO many but probably Lady Gaga. I think she would be an amazing person to hang out with and, of course, to create some really fun and fierce looks on the regular.

Go-to products?
Anything Oribe! Their dry texture spray, dry shampoo—it's all amazing. Bed Head's Queen for a day, it's so hard to find, but it's a must-have.

When taking on a job you always . . .
Make sure to never think I'm 'too good' for anything. Always weigh the pros and cons of every single job without your ego.

Craziest set look/expectation ever?
Making Marie Antoinette hair in an hour all by myself!

The person you collaborate most with on set?
The Makeup Artist. Hair usually compliments the makeup so make sure you know what they're doing and their expectations for the look.