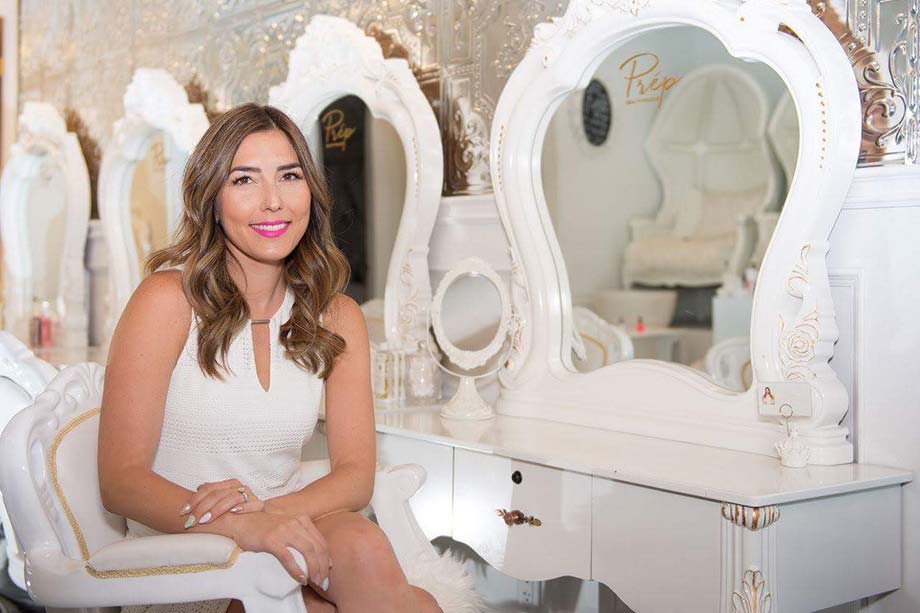 "Once you find something you're good at, you focus on that and specialize in it. We focus on our strengths and we're very good at what we do." Those wise words from Mika—the owner and Director of Beauty at Prép Beauty Parlour—describe how she has structured the services and staff at her Instagram-able beauty hub. However, this principle just as easily applies to Mika herself and the beauty-filled journey that led her to where she is today.
From a young age Mika harboured from a love for all things related to the world of Makeup, modelling, and TV & Film. This bolstered Mika's desire to pursue a career in just that.
---

I wanted to do Fashion Makeup and work in TV & Film. Even back when I was looking into schools, Blanche Macdonald had the best reputation. I loved the Makeup Program, I had the best time in all my classes.

---
"I started working in the TV & Film industry and on-set right away and I didn't love it like I thought I would. What I did love was applying makeup and giving the actors little facial massages and things like that. Suddenly it clicked that I wanted to be able to do Makeup and offer services. So, it was back to school!"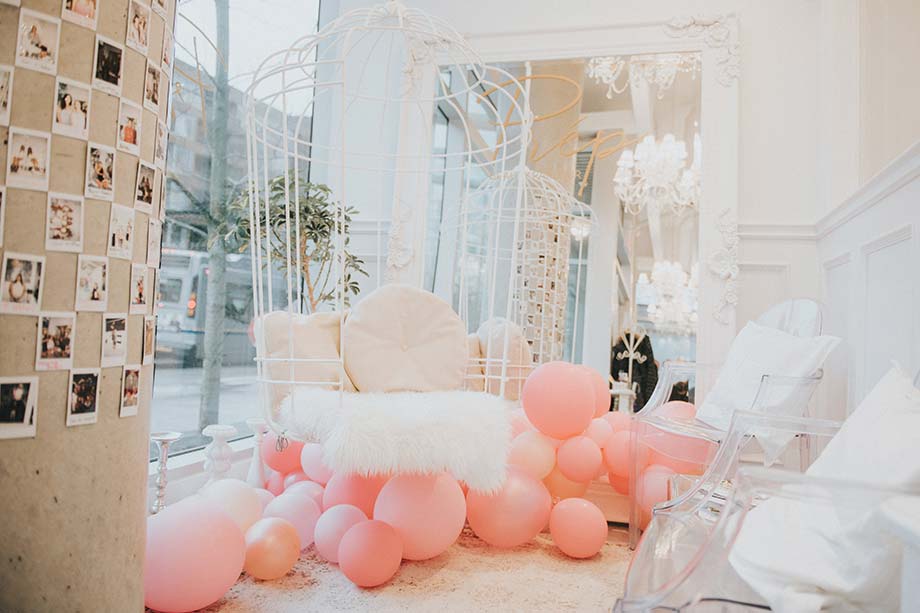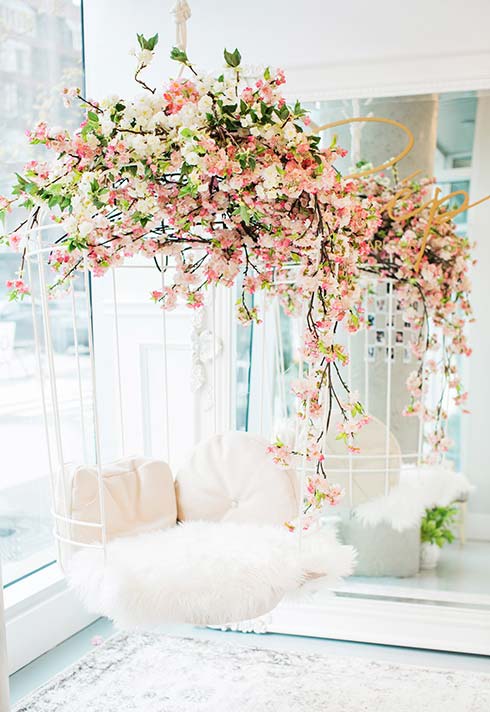 Coming back to Blanche Macdonald, now into the Esthetics classrooms was just as thrilling and intriguing as her first time around in the Makeup courses. Only this time, her days were filled with facials and massages instead of Prosthetics and eyeshadows.
"It was just plain fun! I loved the curriculum and I loved being there. Plus, who doesn't want a facial or massage in their school day? I loved going to Blanche both times. The Esthetics program covers so much that you can really find what you like and what you're good at."
---

I loved going to Blanche both times. The Esthetics program covers so much that you can really find what you like and what you're good at.

---
Mika's ability to adjust and adapt her dreams to her reality is only one of her strengths. She'd done it once and little did she know, she was about to do it again and this time, it would lead her into her very own business.
"Once I graduated the Esthetics program, I started working in a spa. I was always dedicated to my services but I wasn't the best employee. I wanted some autonomy and to be able to structure my own days. My now-husband encouraged me to take all the skills I'd learned and combine them under one roof and open a studio. I finally did it and I have never looked back!"
In 2010 Mika opened a studio of her very own, Mika Does Makeup, where she could combine her skills in Makeup with her favourite services she'd learned and perfected.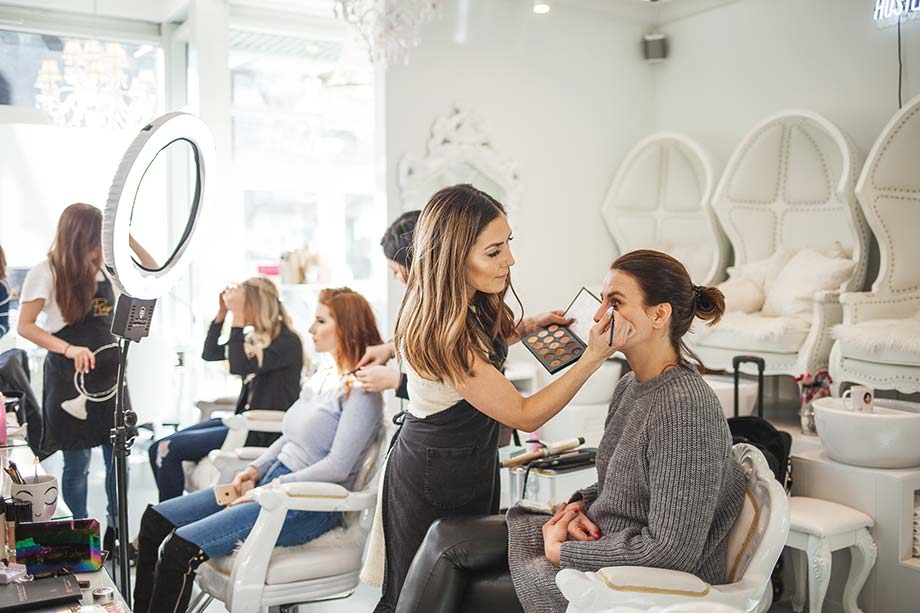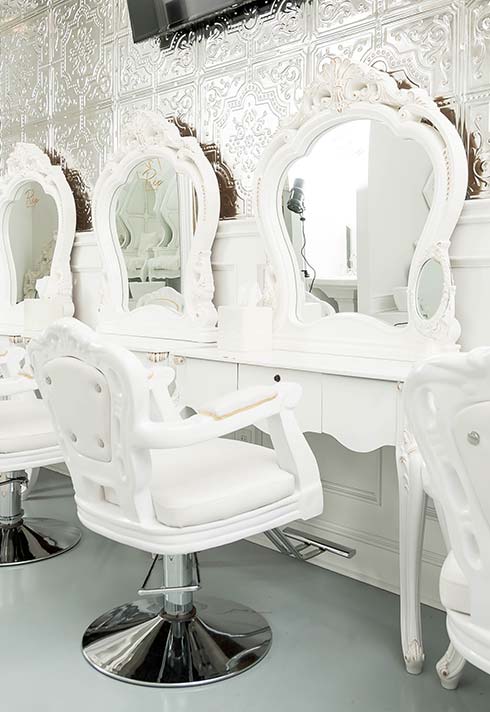 "I jumped into it. I didn't really have a business plan or anything. I knew what I wanted the culture to be and the space to feel like. At first, it was just me and one nail tech and it was us trying to get people in for services! Even when we weren't making a profit, I wanted to see clients coming in, the girls relaxing and bonding and really create a hub for beauty services and connection. I never wanted intimidating salon vibes or orders being barked at people. Even now when I go into the Parlour, no one knows I own it because we all talk and relax and do what we do best!"
It didn't take long for people to spread the word about the super fun place where they received their great services and before long, Mika was hiring more staff, adding new services and taking on weddings and other special events. And in no time at all, Mika realized that her once tiny team had outgrown their space.
"When we had to start looking for a new space it was 2015. It took us a year and a half to find the perfect spot, another year to get the permits together, and then we still had to get inside and get the interior to reflect the new era of the business. This was when I decided to change the name—everyone called their space a studio and it was getting too confusing. It seemed like the moment I changed it, it started to get more popular with people, too.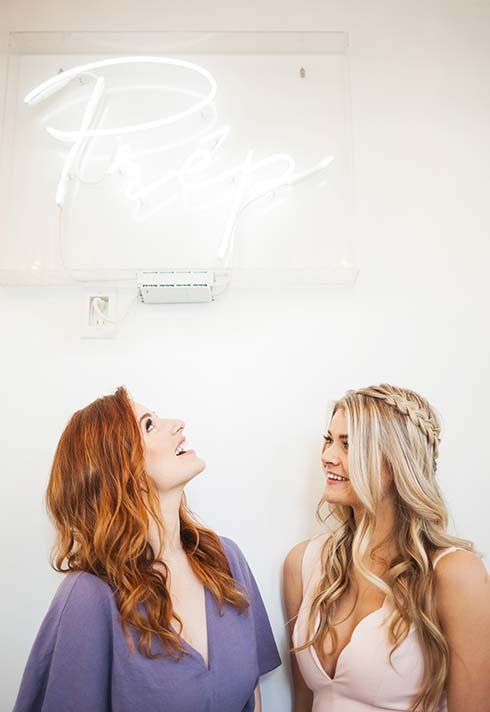 "I played with lots of different names but in the end I kept coming back to the idea that we prepare you for any occasion or event with every service you could need and the name 'Prep' kept coming to me, so I added the accent and called it a Beauty Parlour!"
Nestled right along the bike path, the foot of the Burrard bridge is the new view from the glistening front windows of Prép Beauty Parlour. Though there may be more things to see inside the salon—even on a beautiful and bustling street like Burrard.
"I wanted to stick to a French theme since we have the accent in the name so I went full-on French Renaissance era with the design. I wanted it white and clean looking but I also wanted every single detail to be thought of and unique—especially in this world of Instagramming everything! It took me over a year of searching everywhere and visiting other countries to shop and explore their salons before I was able to find all the pieces I feel like we needed. I went from Greece to Paris to LA, shopping and seeing what decor was in their best salons and incorporating little things from there that spoke to me. I spared no expense. One of our walls is specially made and imported from Toronto. Our private event room is done like a gilded, golden ballroom. The bathroom is gold and white and each room is filled with beautiful details from all my travels.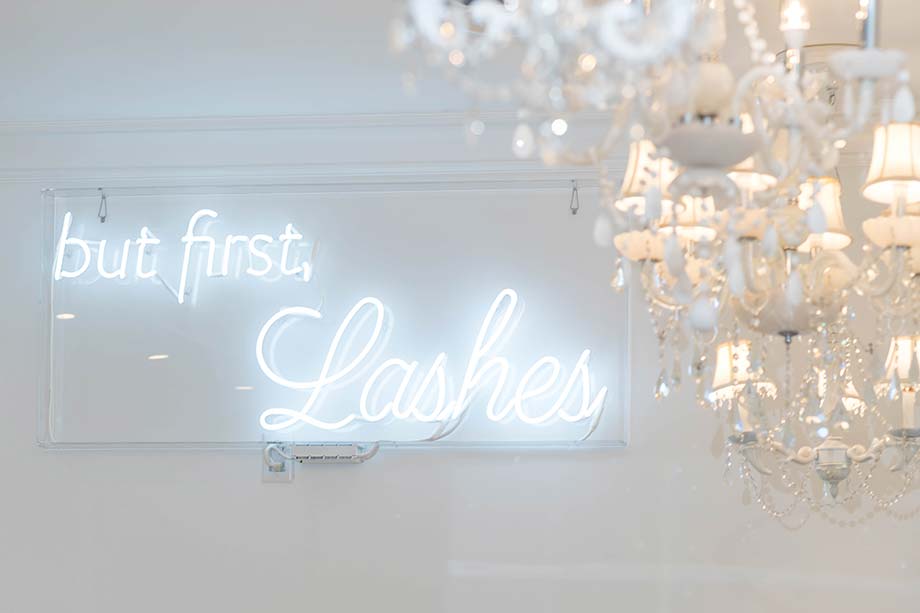 "I also made sure that in addition to the decor, every service and aspect of our customer service was as elevated as possible. We use Akzentz products for all our nail services, for makeup services we use brands like Fenty and Nars, our lash lifts are all Yumi which are the best on the market right now."
But don't let the name brands intimidate you. Mika's other goal, besides creating a space that's almost too beautiful to be of this earth, was to make this level of luxury affordable for her repeat clients.
"Our clients are anywhere from their 20s to 60s, really. Lots of travellers, professionals, and the 'downtown' kind of people. I would want to be able to go somewhere every month for my service and that's how I wanted to structure Prép Beauty Parlour. We can't prep you for every occasion if you can only afford to come here once a year!"
---

There have been many, many, many Blanche grads at Prép over the years. They seem so much more organized and professional than other candidates.

---
In order to work with the hottest brands, you need people with top skills. Unsurprisingly, Mika often finds those top skills at the place she once called home.
"There have been many, many, many Blanche grads at Prép over the years. They seem so much more organized and professional than other candidates. Plus I know they come from such a good school and they usually know their best skills, where they would be most valuable and what services they want to specialize in here. We don't do much of 'one person does every service' so knowing your skill set is key."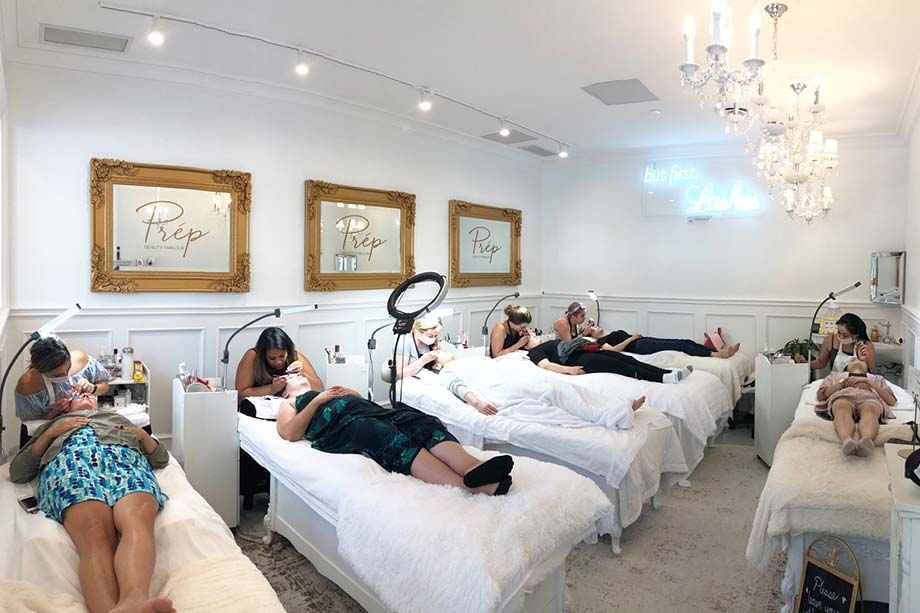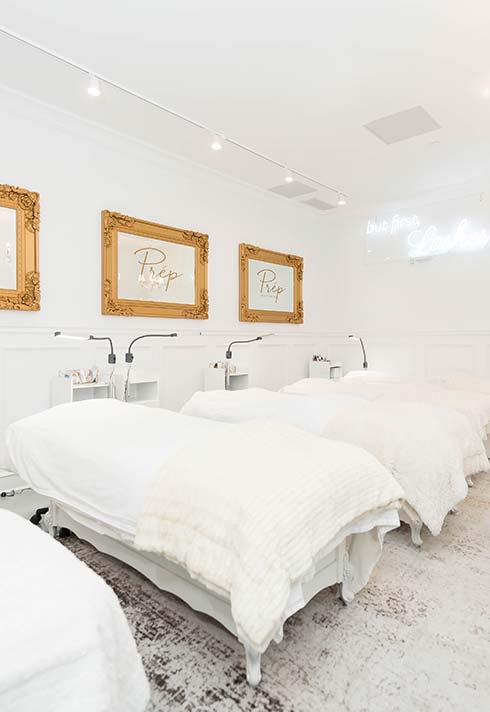 Rapid Fire Questions with Prép Beauty Parlour
Name a major milestone for Prép Beauty Parlour.
Definitely moving to our new location!
What's been a favourite part or moment in Prép's journey?
The whole vibe we created and seeing all the girls come together everyday.
One key aspect in bringing Prép Beauty Parlour to what it is now?
A business plan! I've done everything so much better the second time around.
Describe Prép in a hashtag
#getprepped OR #affordableluxury
What's been one of the biggest surprises so far?
How hard it is! It's super hard to stay in business and keep clients coming back with so many other places to go—which is why we always try to set ourselves apart with specialized services and excellent customer service.